July 15, 2020
Stick to your plan and don't let your guard down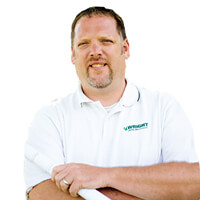 It's been more than 200 days since the beginning of the Covid-19 outbreak, and over 100 days since the World Health Organization (WHO) declared it a pandemic. One thing is certain: our lives have changed forever. Our families have been affected in a thousand different ways. Neighbours are still not working or working from home (with kids!) and worrying about elderly family members. Our businesses will never be the same and there's no map for the mountain we're all climbing.
Most people do not like change. Right now, the only thing that is constant is change. During the first 100 days that carried us from April through June, (I have heard them referred to as the "100 days from Hell"), we went from zero to 100 too fast, and with too little information. In our business, we went from cancelling equipment orders to scrambling to find more equipment so that we could keep up with our backlog. The phones were dead, but now the number of quality leads far outnumbers the tire-kickers. We laid-off employees due to the shutdown and now we can't find enough people to fill the empty seats. Speaking of seats, we've had to rent extra trucks to keep-up with the work.
I don't know about you, but I can't afford a second wave of this pandemic, and I suspect neither can our province or our country. Now is not the time to let you guard down. Keep washing your hands, using your PPE and keeping your distance. We can't predict what life will be like in six or even nine months from now, but we're all on this course together until we've got a vaccine.
Life at Landscape Ontario is returning somewhat to pre-Covid normalcy. Planning for Congress 2021 is well underway, and the team is working on several scenarios. The labour issue has reared its ugly head again. It turns out that out-of-work restaurant workers don't shift seamlessly to the landscape profession. The insurance issue is just as bad as ever. I still have not received my renewal for this year, but I expect the news will be just as bad as last year. LO has redirected its lobbying efforts from "getting back-to-work" to the insurance crisis. We will leverage our return to work success with the provincial government to tackle this ongoing problem. Through our relentless phone calls and emails, we made some friends in government that we can now count on to support us. The LO Provincial Board met on June 17 for the first time since March. We are getting things back on-track and will continue to push in the direction set-out by our Strategic Plan. The pandemic shutdown may have kicked us sideways, but we will continue to work on realizing our goals.
Despite our setbacks, the sun is shining and there is much work to do. Now is the time to stick to your plan and push forward. Don't let your guard down!
---