December 5, 2022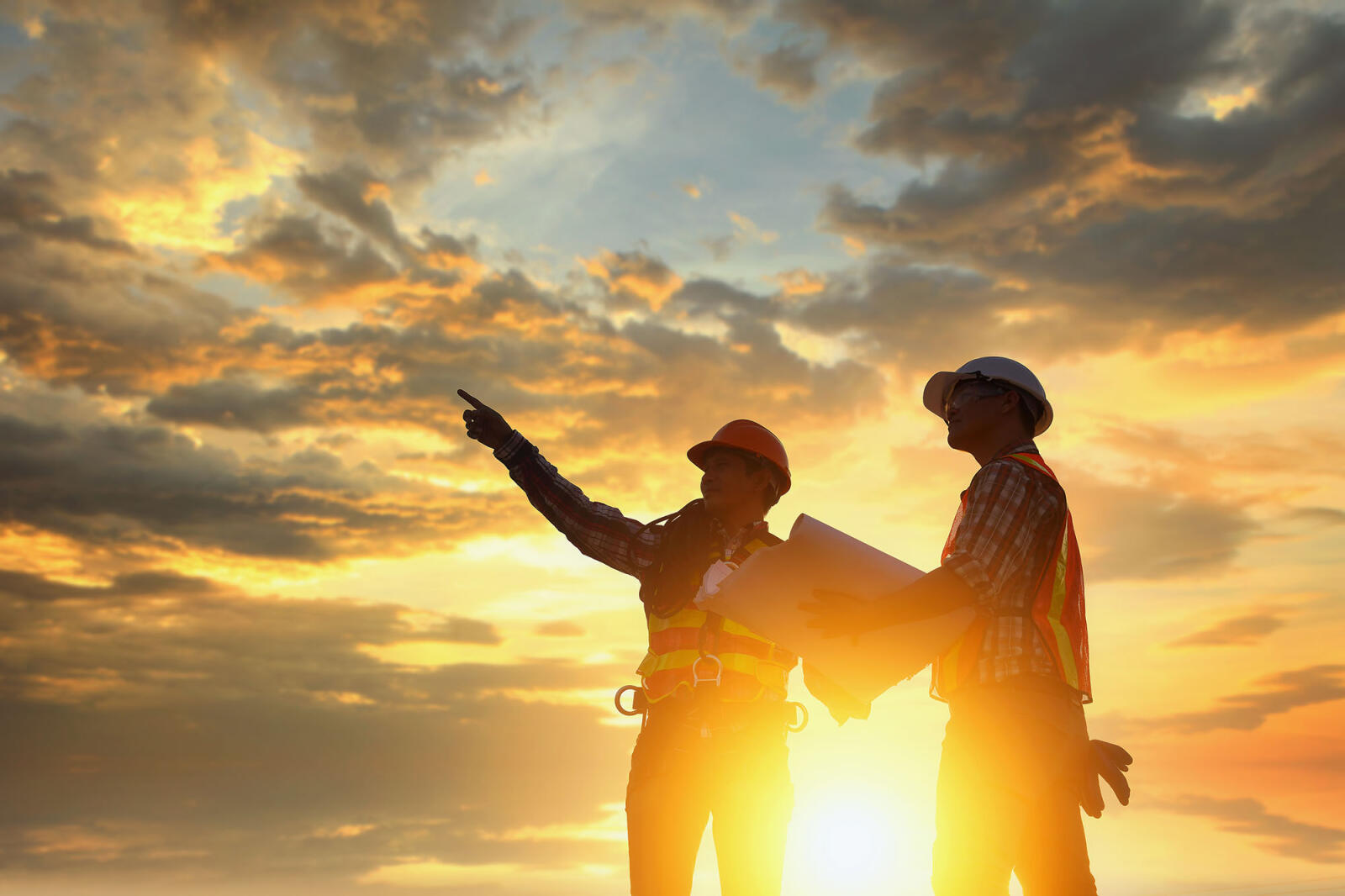 State of the Industry Report 2022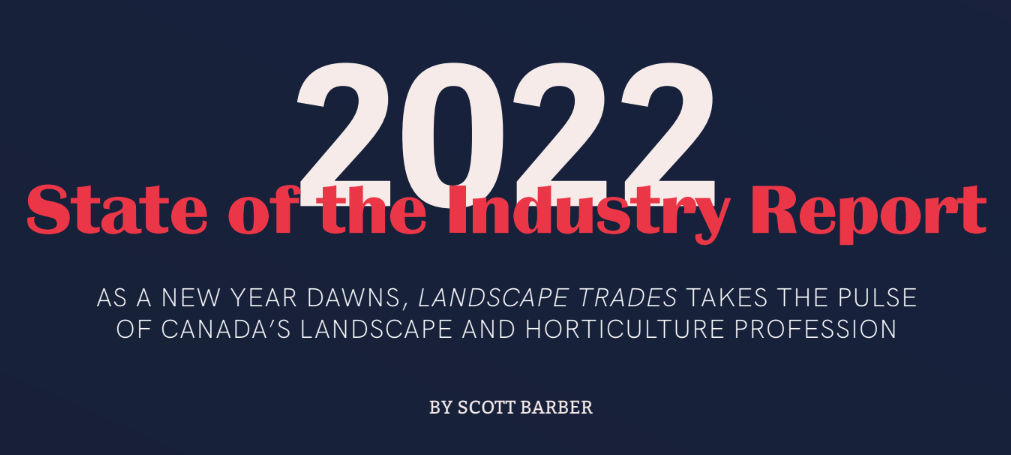 What is the takeaway from the 2022 State of the Industry Report? It's a bit of a mixed bag. Demand for landscape and horticulture services and products remained strong. However, widespread labour shortages made meeting that demand challenging for business owners across many parts of the country. Disrupted supply chains also continued to cause headaches for operators seeking equipment, tools, and nursery stock. And those issues amplified the broader economic problem facing all sectors: rampant inflation.

Responses were mixed when it came to whether the industry is becoming a more attractive career path, with a slight majority believing that it is improving. Answers to the question "how optimistic do you feel about the overall success of the landscape profession?" were also varied, although they leaned positive (7.4 was the average response out of 10). Encouragingly, 56.2 per cent of respondents rated their business's financial picture in 2022 as either "strong" or "record year," with 37.8 per cent having had a moderate year and just 3.9 per cent reporting poor financial performance.

One striking trend in this year's survey was the number of people who noted the increasing connection between growing, designing, building and maintaining green spaces, and environmental and climate solutions. There were dozens of comments that suggested public awareness and interest in green infrastructure and the ecological benefits of plants has increased. This was particularly evident in responses from individuals who felt that landscaping is becoming a more desirable profession. Many said they felt that younger generations are looking toward the green profession as a way to make a positive contribution to society.

The 2022 State of the Industry Report survey was conducted in October 2022 via a questionnaire sent to Landscape Trades subscribers. Our team would like to extend a sincere thank you to the 305 landscape professionals from across the country who took the time to share their insights and feedback. This year, we are providing more space to highlight your views, in your own words.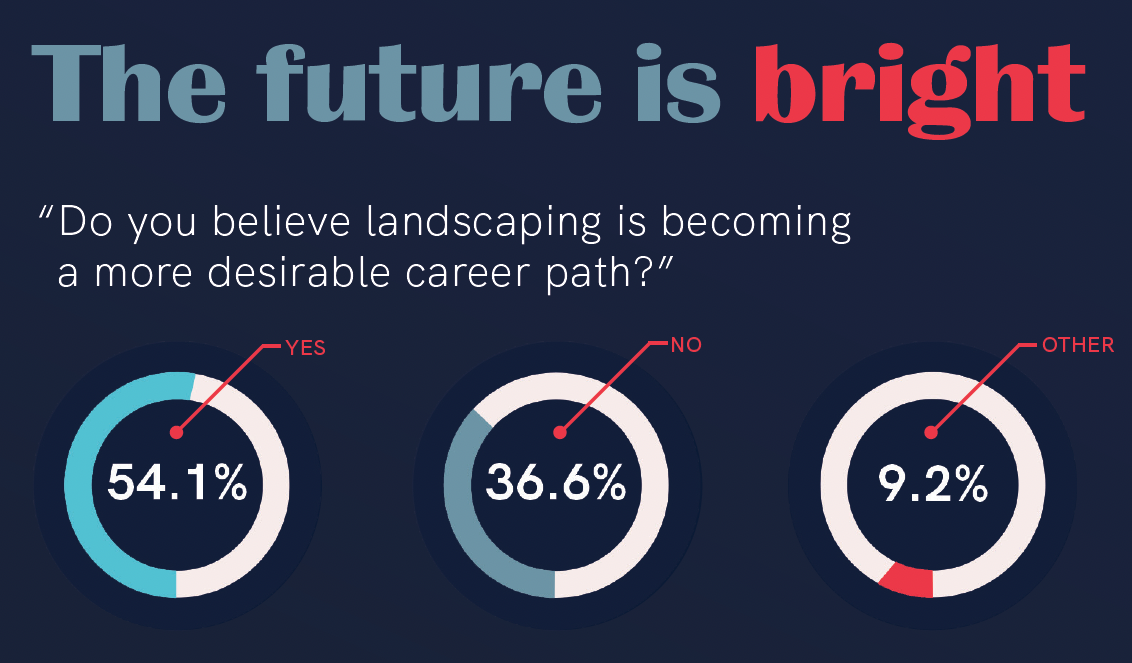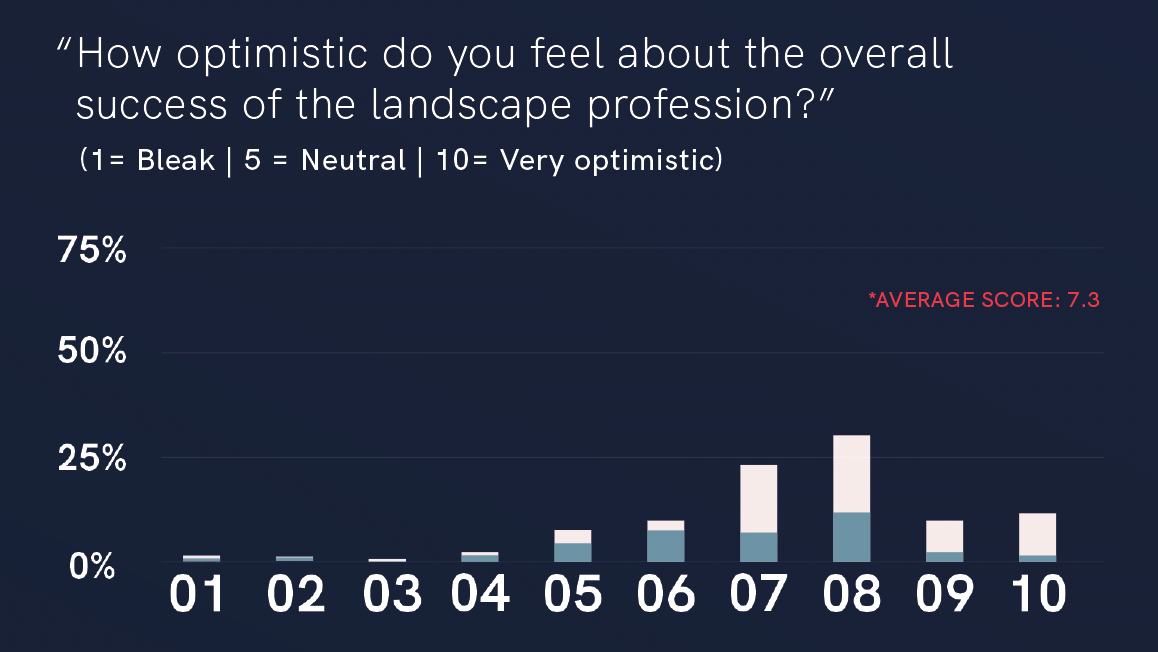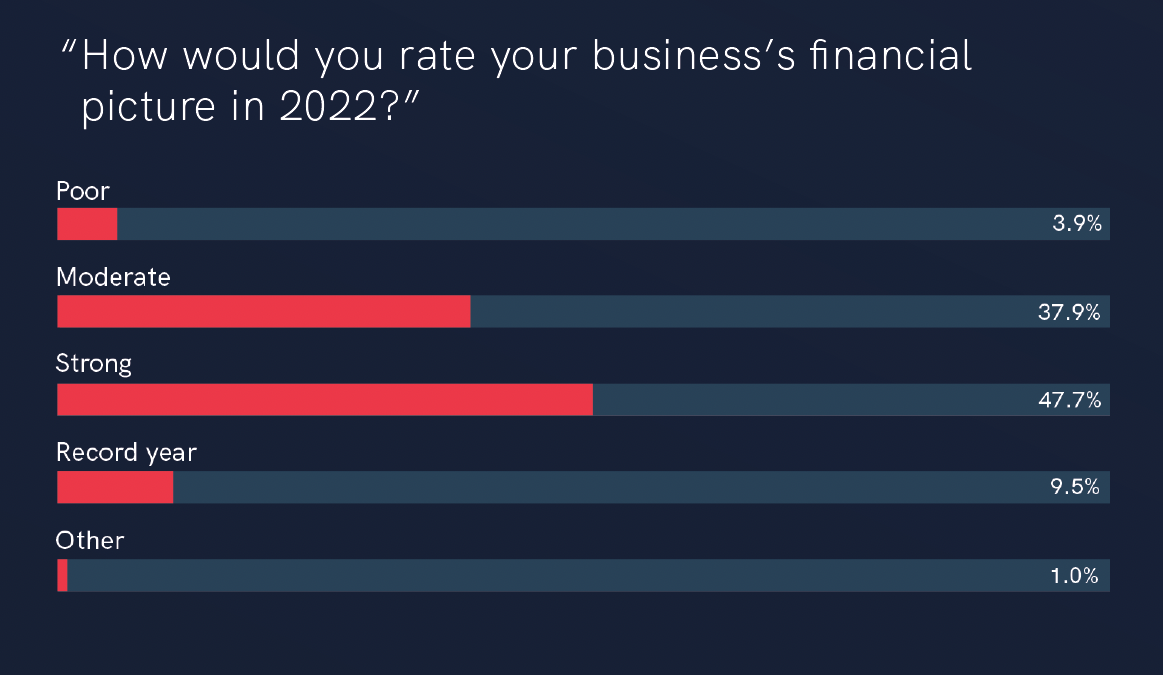 Comments from survey participants:

"The industry is getting stronger and stronger and more and more professional. I look forward to the 'places of higher education' putting more emphasis on landscaping and horticulture as a viable, strong career opportunity."

"There are beginning to be more professionals within the industry driving home the important messages of quality, conservation, and environmentalism but this will take time."

"People want to work outdoors, doing something tangible, not stuck in an office. This is also a field that can have/must have a positive effect on the environment."

"Since the Horticultural Journeyman course has become available it has helped to raise the bar and it is making clear the difference between the professionals."

"Landscaping has many benefits, these include: creative thinking, being outside, using your hands and being physically active at work."

"With increased interest in protecting the environment and growing interest in all things green, the benefits of green spaces are constantly being advertised to the public. It makes sense more people would develop an interest in landscape horticulture."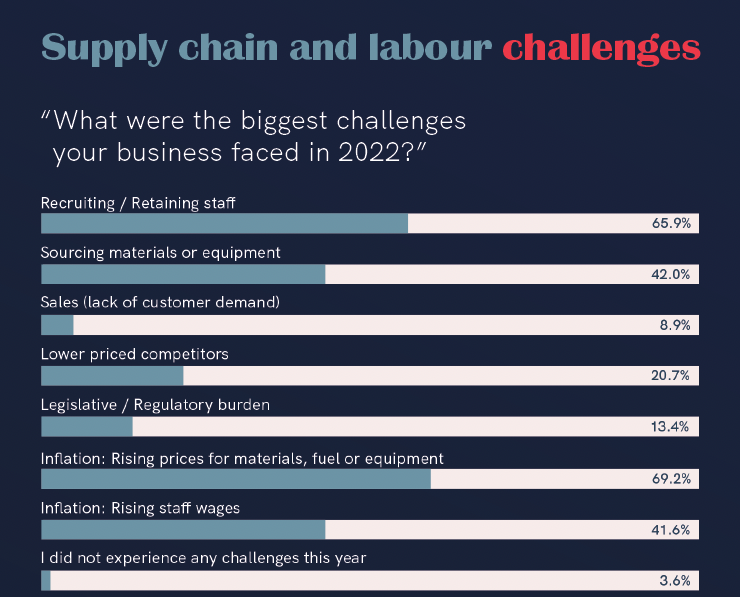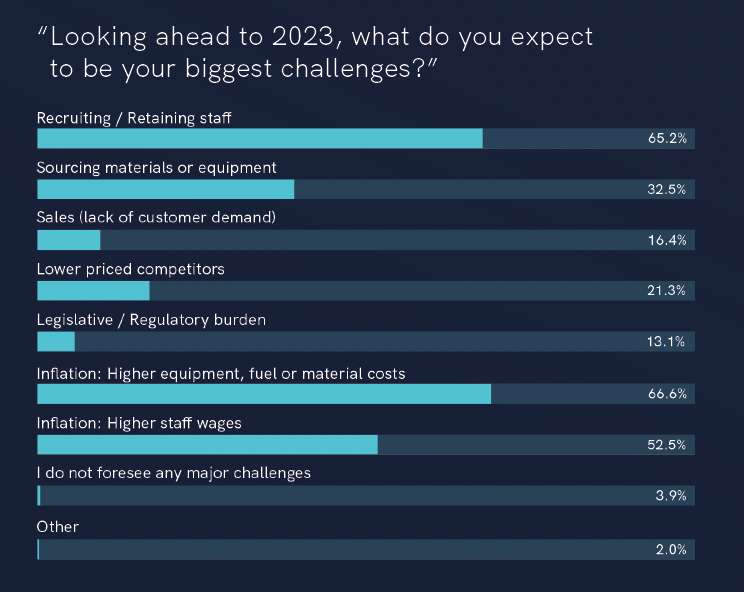 Comments from survey participants:

"Skilled labour has been a shortcoming. We are internally training to help mitigate, but it is tough when everyone is so 'green.' When the one skilled person is sick, or needs a day off, it can derail a jobsite. As long as we can retain these employees, it will work out in the future."

"We just don't seem to get applications. We have changed our ads and added paid platforms to advertise on where we can select a demographic and we are getting less applicants than five years ago."

"There was often just no telling when materials and equipment would be available or be delivered, making planning very difficult."

"Many products were not in stock, available in other provinces, or produced on-demand only. Many elements were not even put back into production due to the demand for others; when you have a phased project and can no longer get the products you need to complete it, that is more than frustrating."

"Not many people apply, most don't show up for the interview or for their first day of work. Those that do often want higher wages than can be reasonably sustained and/ or do not stay for very long."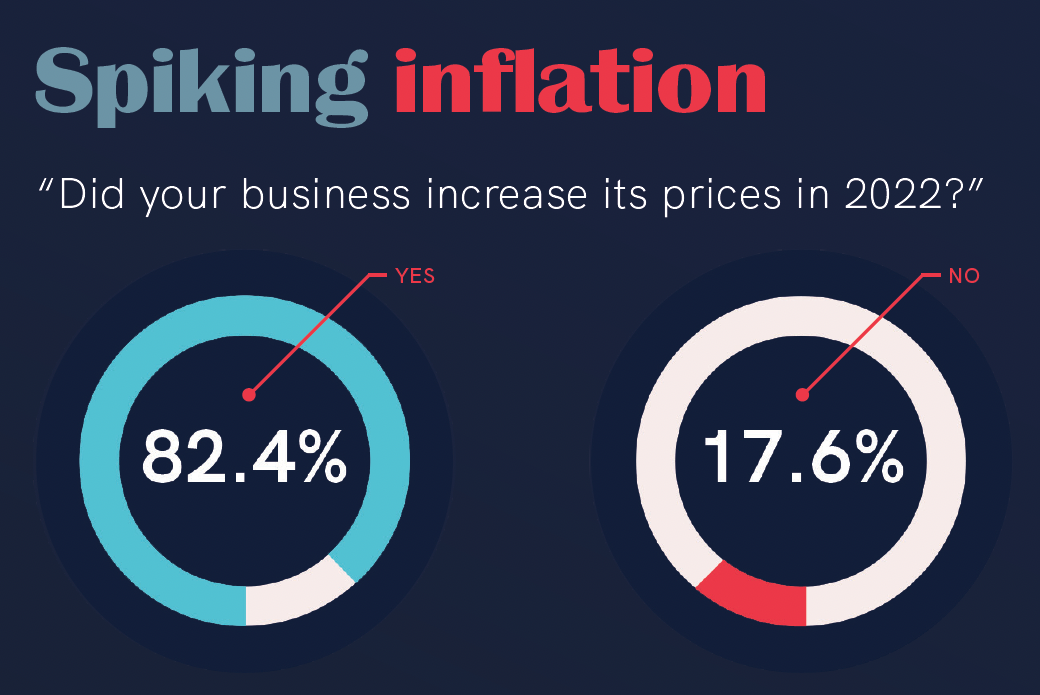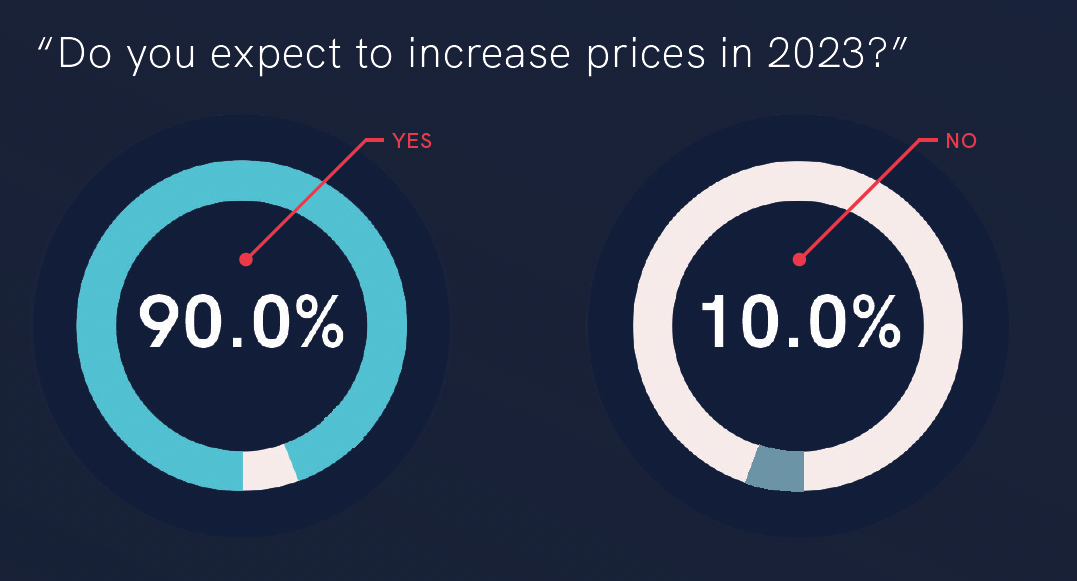 Comments from survey participants:
"We raised wages to keep up with inflation. Our suppliers raised prices and we raised them, keeping our markup the same percentage as before."
"We added a clause in our contracts that materials prices can not be guaranteed and may need to be adjusted once projects begin."
"The price of fertilizer and seed increased dramatically as did the price of gas and staff wages."
"When your operating and material costs increase, you have to increase your pricing to maintain a reasonable profit margin."
"Prices are up due to increased costs of running the business (gas, labour, material, disposal, etc.). The pricing reflects quality of work and our target market isn't looking for a deal, they are looking for the best."