October 9, 2018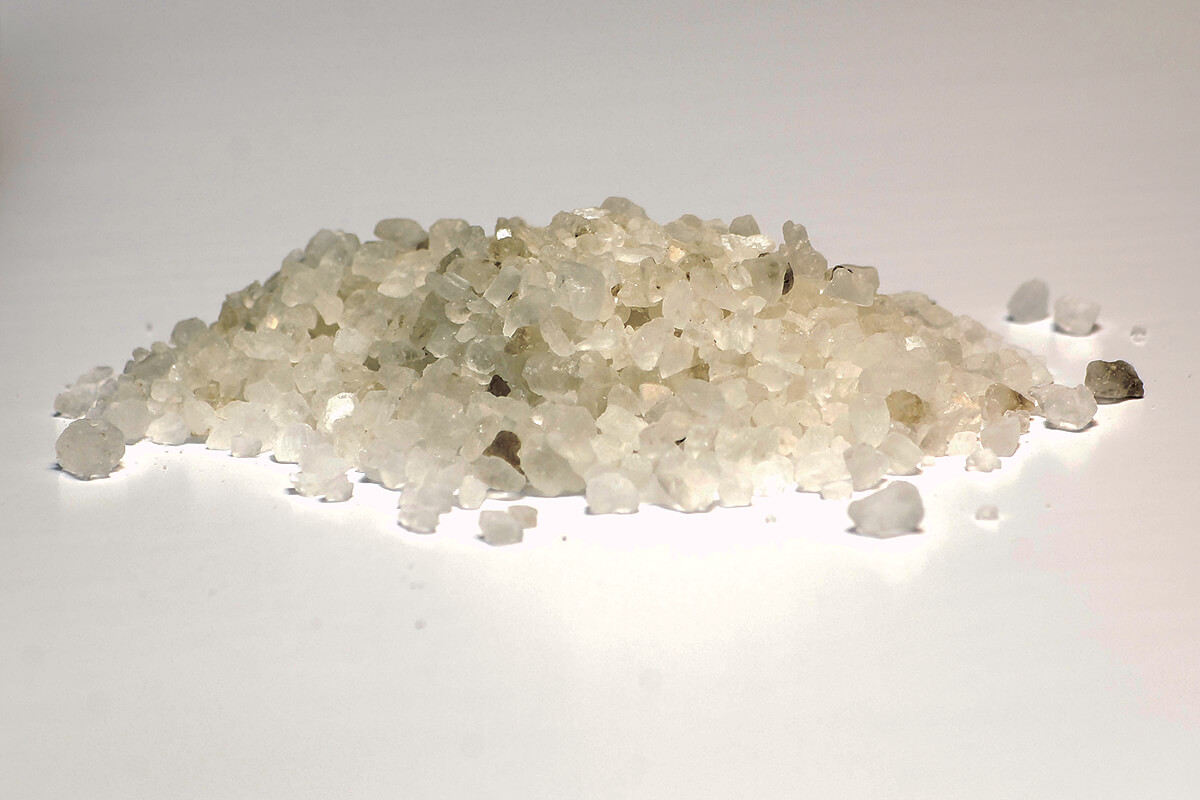 Spare some salt? The rock salt shortage of 2018
By Jordan Whitehouse

A strike at one salt mine and a "replenishing" at another means that some Canadian road salt distributors and winter contractors are scrambling to find enough of the de-icer again this winter.

This summer Cargill told a number of private contractors that it wouldn't be supplying them with any rock salt this year. Company spokesperson Miles Trump only says that the company is "replenishing [its] stock after a busy winter last year."

Likewise, Compass Minerals told private contractors that there would be no road salt for them either. In an email sent to one Landscape Ontario member, they said that because of a strike at its mine in Goderich this summer and contractual obligations to municipalities, they didn't have enough to go around.

Both American companies are among the top road salt suppliers to Canada, so their shortages will result in higher prices for many Canadian users — if they can even find enough of the white stuff.

Cambridge, Ontario's RS Salt Supply was lucky. Though his company distributes about 10,000 tons of Compass salt each year, owner Fabrizio Recine found out about the shortage in May and was able to secure a different American supplier instead. But it cost him.

"My prices will be going up 50 per cent, and that's me being cheap," he says. "Others I know are going up 65 per cent to 85 per cent."

The big reason for the big increase is the additional transportation costs. Some of the salt this year could be coming from as far away as Egypt, Chile and Morocco.

Canadian Grounds Landscaping and Snow Removal owner Andrew Eaton hasn't seen a situation like this in his entire 22 years in business. He found out in June that Cargill, his main supplier, wouldn't be supplying him. Now he's trying to figure out what to do.

"I've stressed about salt before in mid-season — and salt is a constant problem — but not this soon, not in June."

Cargill's cramps
Cargill has salt mines in Cleveland, Ohio, Lansing, New York, and Avery Island, Louisiana. According to a Cleveland.com story last year, the Cleveland mine can supply 4 million tons of salt per year. The Lansing mine can supply about 2 million tons. In Canada we use, on average, 5 million tons of road salts annually.

The epicentre of the Cargill shortage appears to be at its Cleveland mine, a five-mile-wide cavern of rooms under Lake Erie that has supplied communities from Duluth, Minnesota, to Quebec.

While the tough winter conditions last year depleted reserves, the mine was also dealing with a leak. In March, Cargill spokesperson Justin Barber told ABC's Cleveland affiliate that "[t]here is water leakage in Cargill's Cleveland mine we have been proactively managing for a number of years."

He also said the leak was one of the reasons the company has "experienced constrained road salt inventory."

The company isn't saying anything about the leak now, let alone if it has been fixed or how much they're short by this year. But Jim Monk, a member of Landscape Ontario's Snow and Ice sector group, has learned that the shortage this year is partially due to that leak and that it's causing widespread shortages.

"They have essentially cut off all of their contractor sales in this region [southern Ontario], but it's wider spread than that," says Monk, who also owns Markham Property Services and is a former president of the Snow and Ice Management Association. "It's a central North America issue, and may be even further than that."

Monk adds that Cargill is fulfilling its municipal contracts before any others, but that's not so unusual. In the U.S., at least, governments get first dibs on requesting road salts. This process usually begins in late spring there and can last a few months.

What's concerning is that the company doesn't appear to be supplying as many municipalities as usual. In southern Ohio, for instance, Cargill only responded to 9 of 89 requests for road salts by municipalities there. Last year they bid on 81 of the 82 municipal requests in the region.

Compass off course
Compass's largest salt mine is located under Lake Huron near Goderich, Ontario. It's also the largest underground salt mine in the world. It has the capacity to produce up to 8 million tons of salt annually for hundreds of communities around the Great Lakes and along the St. Lawrence Seaway.

Though its municipal customers appear to be okay (the company bid on all 89 of those southern Ohio municipal requests for salt this year, for instance), its private contractors do not.

In early August, Landscape Ontario Executive Director, Tony DiGiovanni, was shown an email that one of the association's members received. It said that due to a strike at the Goderich mine and contractual obligations to municipalities, there will be no salt for private contractors this winter.

That strike occurred there this spring and summer. More than 350 unionized workers at the mine went on strike on April 27. They returned 12 weeks later after ratifying a new three-year contract that includes three years of wage increases but not the company's initial demand for mandatory overtime.

Though the company did bring in replacement workers from as far away as Quebec and New Brunswick, the union continuously blocked them at the mine entrance with wooden pallets and tractors from nearby farms.

In an email, Anthony Sepich, Compass's Senior Vice President, Salt, said that "[t]he strike did have a negative impact on production." By how much, he didn't say.

He added that production numbers have also decreased in recent years because of milder winters in North America and because of a ceiling fall in September 2017 at the Goderich mine.

As for this winter's shortages, he had this to say: "We have taken a measured approach in terms of how many customers we commit to serving this winter, and we will be prepared to serve those customers. Ultimately, if and to what magnitude shortages develop will largely depend on how winter weather unfolds this year."

Now what?
While salt prices have gone up by about 50 per cent for people like Fabrizio Recine and Jim Monk, distributors and contractors are warning that those prices could go dramatically higher as winter draws near.

Neither Cargill nor Compass is saying when or even if production levels at their mines will be high enough to supply private contractors at any point this winter.

In response, some resellers and even some private contractors have organized themselves, bringing in vessels of salt from overseas, says Monk. "But not nearly in enough quantity, I think, to get us all through a winter if it's anything more than light to normal."

Monk adds that many of those suppliers are also demanding pre-payment to hold salt for customers, which is creating even more shortages.

So what should private contractors do to deal with the shortages and high prices?

Landscape Ontario has a number of suggestions (gfl.me/h49q), including talking to suppliers to understand what their situation is, investigating alternative ice melting products, considering mixing supplies with sand or other material, and legally protecting oneself by using contracts like the ones provided by the association. The association also recommends taking advantage of anti-icing formulations that reduce salt needs, gearing up with "live edge" segmented plows that clear sites while requiring less salt, pre-wetting salt and working with property owners to promote efficient salt use without compromising safety.

Contractors also have to be willing to recognize that this isn't just a contractor problem, says Monk.

"It's important that our customers are involved in this in terms of both prepaying a portion of their contract to allow contractors to secure salt where they can and also to offset some of the cost. They need to step up to the plate, too, for their own safety and the safety of their tenants."

As for how contractors like Canadian Grounds owner Andrew Eaton are going to deal with the shortage, answers are in short supply.

"I don't know what I'm going to do," says Eaton. "I wish I had a crystal ball."