March 3, 2023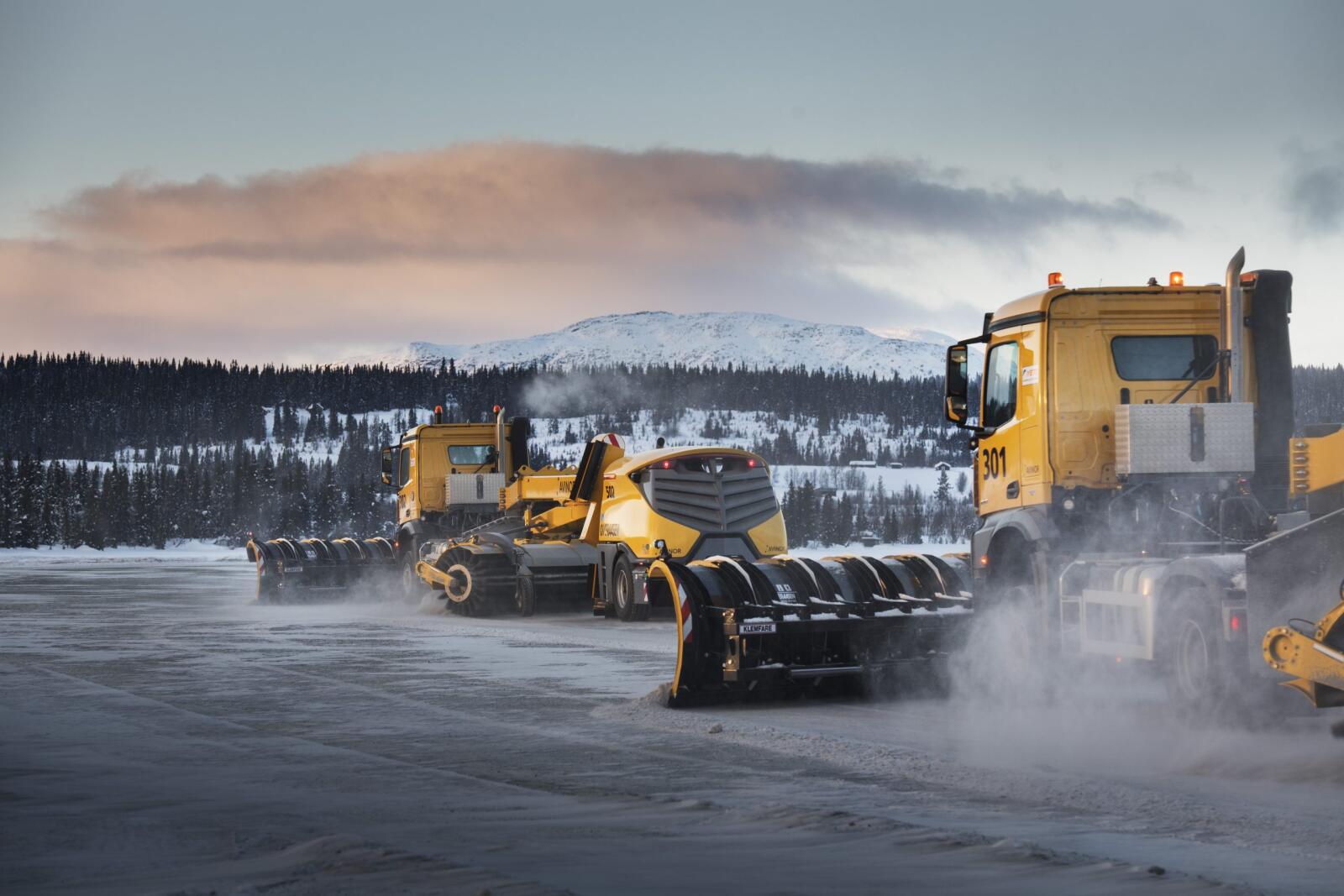 BY KARINA SINCLAIR
---
While most people are snug in their beds on blustery winter nights, snow removal professionals are hard at work to make streets, parking lots, and walkways safe. In the past, this would have been accomplished with brute force and a heavy scattering of road salt. Now, technology presents a variety of solutions to help operators clear the way more quickly, safely, and with a higher degree of precision than ever before.

International inspiration
In Sweden and Norway, autonomous snow plows are being used to clear airport landing strips. Digital patterns can be designed and downloaded for clearing intricate areas, such as around runway landing lights. "One of the problems with clearing snow around runway edge lights is that a great deal of precision is required on surfaces that are not always smooth. This is time-consuming work that can be streamlined by means of our autonomous solution," This is time-consuming work that can be streamlined by means of our autonomous solution," said Anne Piegsa, technical project manager at Semcon, the company that participated in establishing the Yeti Move autonomous snow plows for airports. "This will also free up staff capacity, allowing them to work on other safety-related tasks that are not suitable for automation."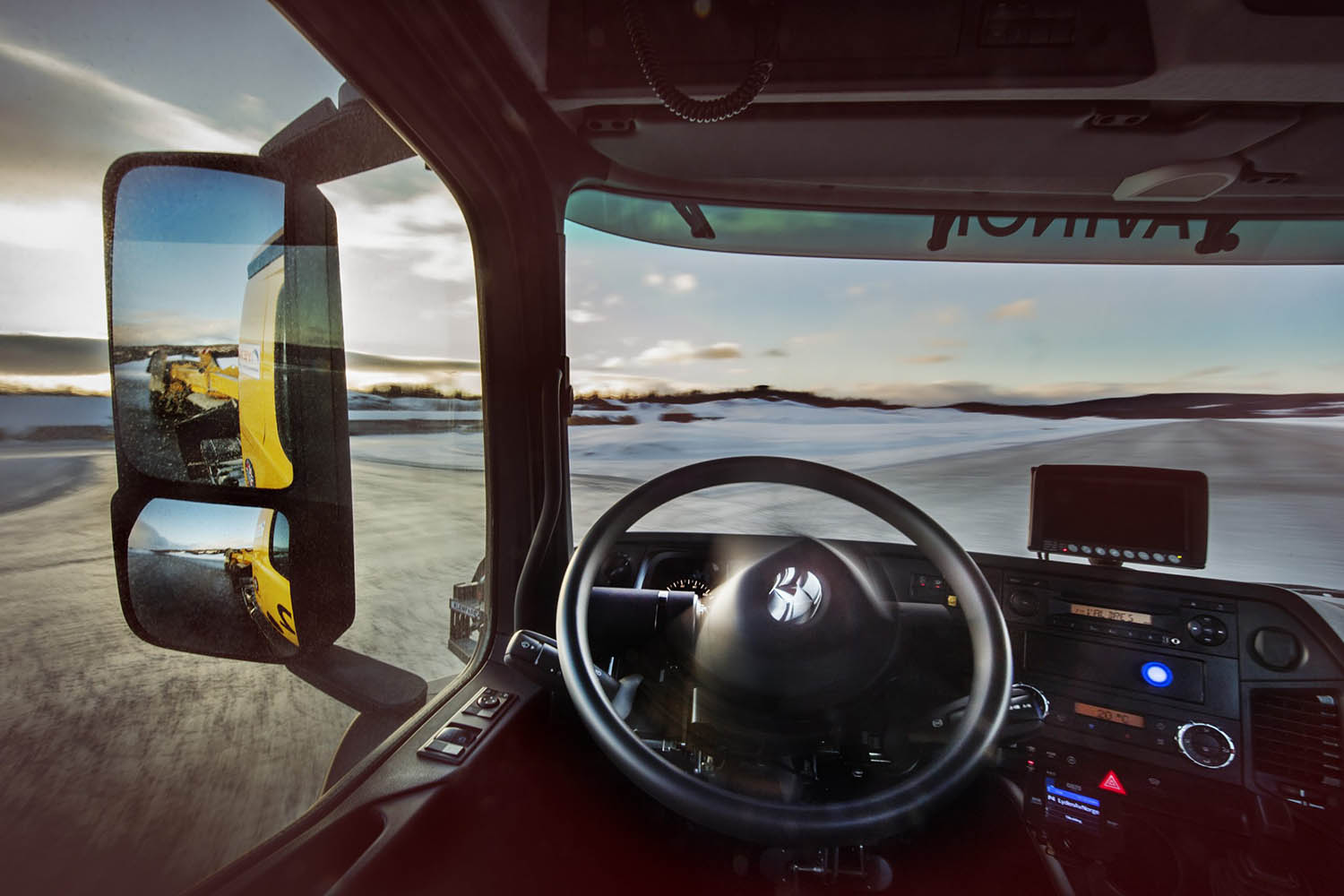 In Sweden and Norway, Yeti Move autonomous snow plows are being used to clear airport landing strips.
---

Walk this way
Reykjavik, the capital of Iceland, takes advantage of the thermal energy from local hot springs by embedding tubing in streets and sidewalks to warm the surface and melt the snow. Eirikur Hjalmarsson, head of sustainability at Reykjavik Energy, said the city has been saving money on snow clearing since it began installing heated sidewalks and streets in downtown Reykjavik in the early 2000s.

Sapporo, Japan, has been doing something similar since the 1960s. The city has an annual average snowfall of well over four metres. That's about the height of a one-storey house. Residents aren't held hostage by the white stuff, though. Geothermal elements installed below the surface help keep pathways clear, as do ground-level sprinklers that spray warm water on the surface of the road.

Cities in Norway, Finland, Sweden, and Michigan have also applied this geothermal technology by diverting excess heat from power plants and manufacturing mills. While large-area application hasn't caught on in Canada yet, snow melting mats are commercially available. When installed under pavers, concrete or asphalt walkways, the heated elements could result in less ice-related slip-and-fall accidents, something insurers are keen to address. In Canada, there were over 10,755 hospitalizations due to falls on ice between 2018 and 2019. This makes them the number-one cause of sport or winter injuries, according to the latest stats from the Canadian Institute for Health Information.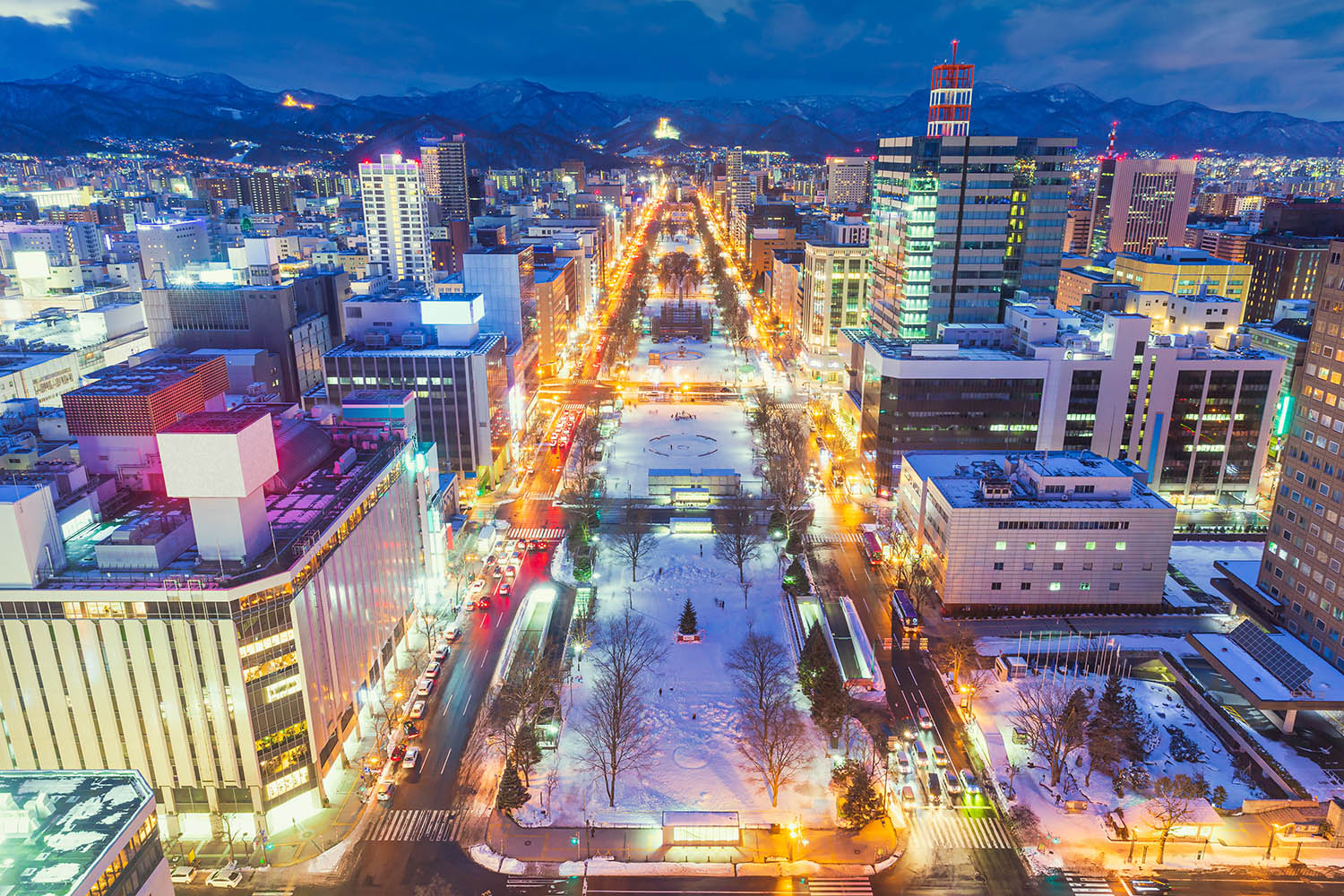 Sapporo, Japan utilizes geothermal elements installed below the surface of walkways and ground-level sprinklers that spray warm water on the surface of the road.
---

Reducing the environmental impact

There is also a growing call by property owners, conservationists, and municipalities to reduce excess salt use. According to the Ontario-based Smart About Salt Council, an organization that offers accredited training to improve winter maintenance practices, reliance on salt needs to be reduced. They aim to help snow removal professionals balance winter safety and environmental protection, and reduce the damage caused to footwear, cars, buildings, plants, wildlife and freshwater from winter salt applied on facilities and roadways.
Landscape Ontario Horticultural Trades Association's Snow and Ice Sector Group also promotes winter maintenance best practices. in 2022, they developed a
curriculum
for training employees, and they are also working towards a
national standard
for snow and ice management.
Technological advancements are also making a positive impact.
Viaesys
, a software company in Ontario's Kitchener-Waterloo region, offers the MTS Pro, a system which shows salt truck operators real-time data on an in-cab display.
Viaesys
says their web portal can be used to allocate salt usage to different properties based on GPS location and property boundaries. The appropriate amount of salt is pre-calculated based on square footage and event type, meaning snow and ice contractors can avoid using even a grain more of salt than necessary. This works for granular or liquid applications.

Another component from Viaesys is their Mini RWIS. The solar-powered time-lapse cameras, paired with integrated pavement and air temperature sensors, send up-to-date data to a dashboard, allowing contractors to monitor local site conditions, evaluate the efficacy of equipment and operators, and reduce patrolling costs.

Tracking results
Based just west of Toronto, Ont., International Landscaping Inc (ILI) has seven Mini RWIS units in their portfolio. They first started using them in 2018 and have been adding more each season. Using ArcGIS software, ILI can create highly detailed maps that identify priority areas, emergency exits, garden beds, walkways, and surface types. Pairing these technologies allows their team to gather precise data about their sites, such as how much salt they need to clear the over 12 million square feet of parking lots and walkways they service.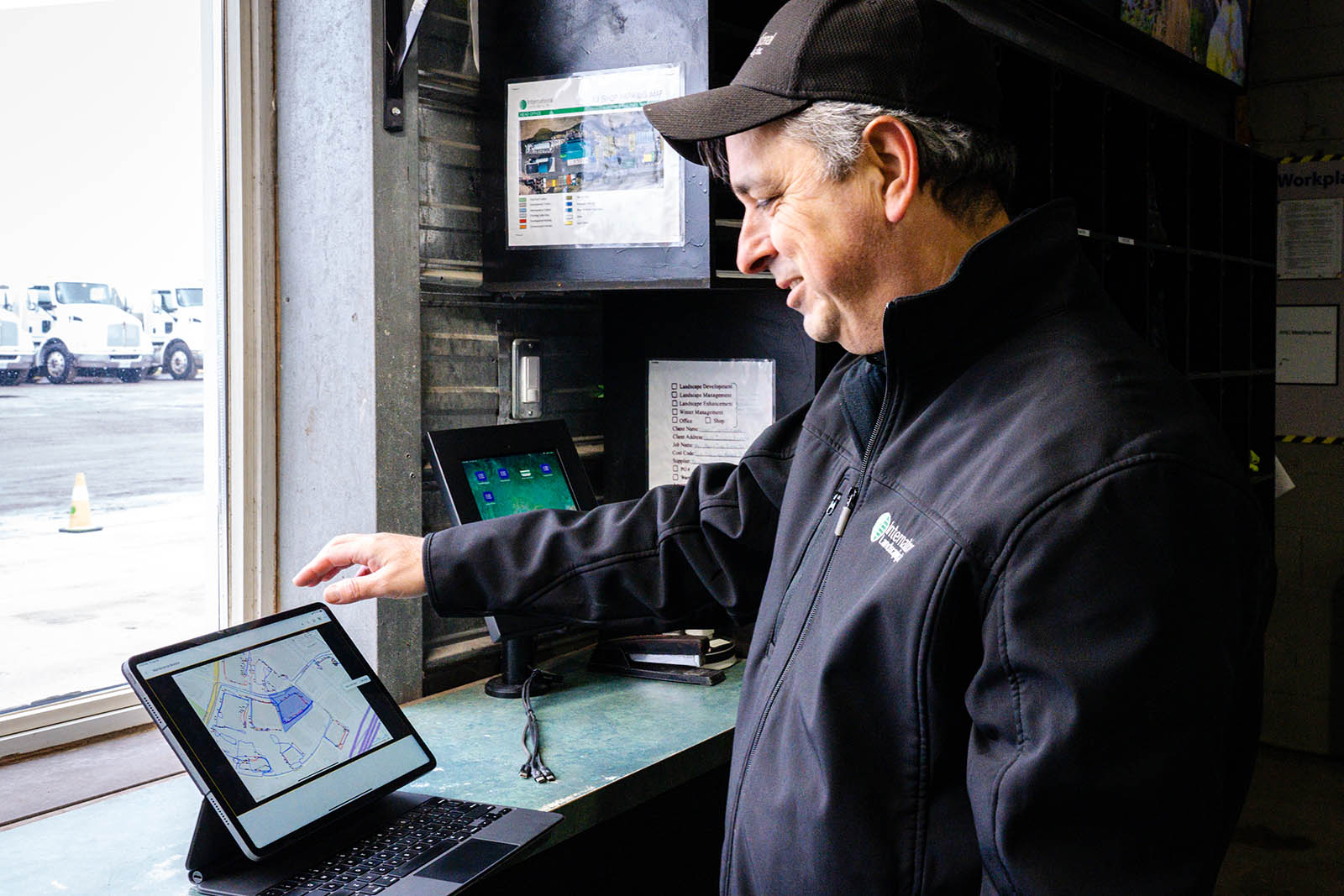 Rocco Spalvieri, grounds maintenance manager at ICI, demonstrates the portal used to share maps with crew.
---

Michael Gucciardi, sales and sustainability manager at ILI, said data has become an integral part of growing and strengthening their business. "Data takes the emotion out of decision making. With inflation, you have to know what your numbers are, otherwise you could make a poor business decision."

"It's one more tool in our toolbox," said Gucciardi, who has a bachelor's in environmental science from the University of Waterloo. "By comparing historical data of our sites, we can compare the rate and speed of salt application, along with weather event type, and determine the most successful results with the least amount of salt." The company is devoted to sustainability. They switched to fully-electric landscape maintenance equipment years ago and have partnered with other organizations, such as the Credit Valley Conservation Authority and Ryerson University (now Toronto Metropolitan University) to research the impact of chloride alternatives, like beet-juice extract.

According to Gucciardi, analyzing data helps set industry standards and serves as a training tool. It can create records that are critical for insurance claims and disputes. Gucciardi also mentioned that interpreting data is an interesting job for someone who wants to work in landscaping but not necessarily in the typical design or construction roles: "It's the way of the future."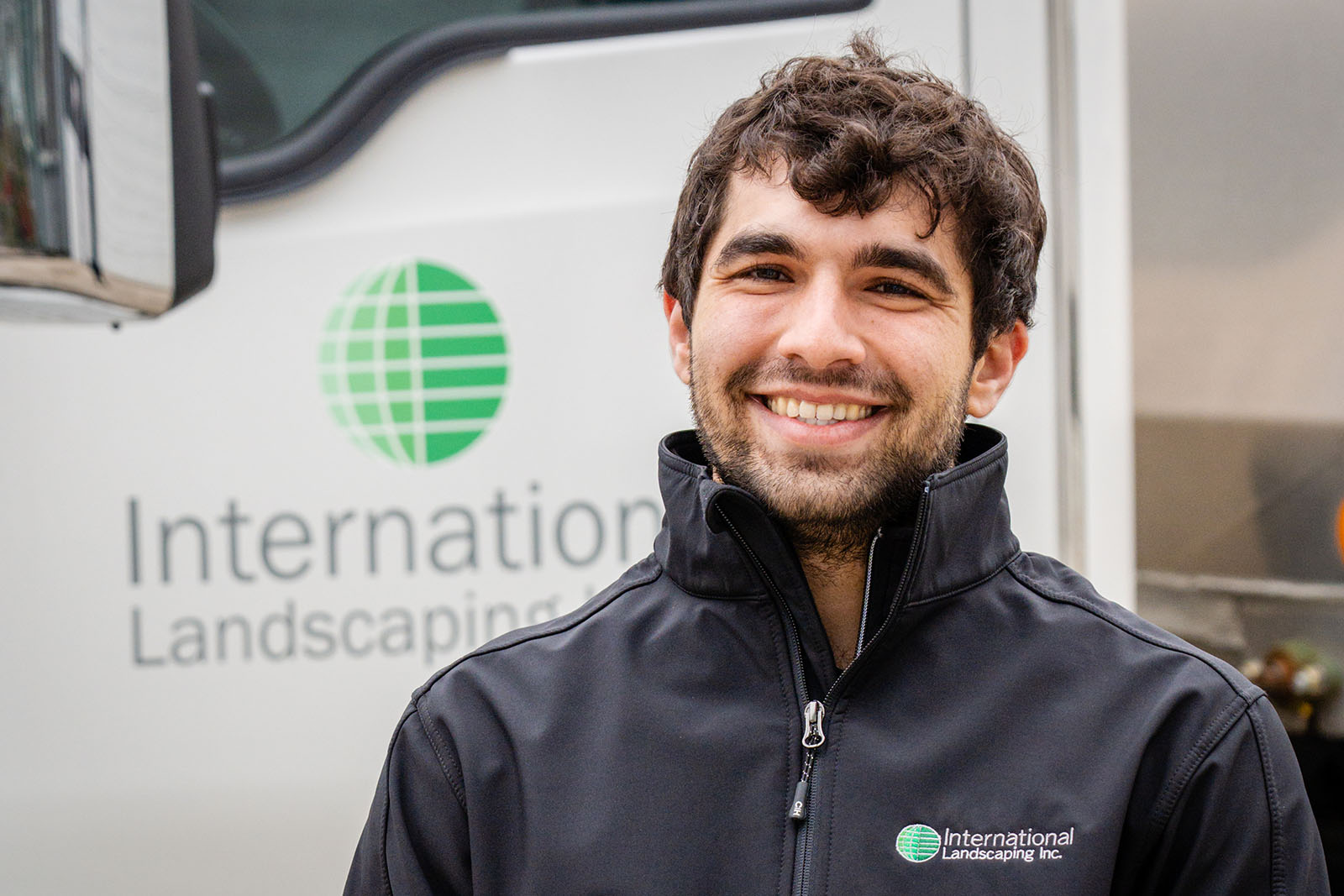 Michael Gucciardi, sales and sustainability manager, International Landscaping
---
James Mitchell agrees that technology helps make better decisions and hopes it will also help minimize risk and liability. "I don't believe salt use will be reduced until contractors are guided by professionally set standards that limit liability for reasonable efforts and not fear," said Mitchell. "We are totally guided by fear and the default action is to 'throw more salt' to protect everyone from complaint and liability."
Having been in the snow management business for 30 years, Mitchell has observed that when temperatures bounce around the freezing point, icy conditions can be dangerous but short lived, making salt application useless.
"So much salt is applied to prevent exposure for a couple hours in the a.m. when temperatures are at zero or below, or for freezing rain that comes as rain to directly wash efforts down the drain," said Mitchell. "We've had record freezing rain events in 2022-23 by early February (more than the past two seasons combined) and in the last week in Kitchener-Waterloo, we had risk of weather causing action by contractors that was totally not required by the resulting weather but fully justifiable by the forecast."
To get better insights, his company is also incorporating solutions from Viaesys, including rate-adjusting devices, and he will be monitoring weather stations with air and surface temperature sensors. The goal is to continue providing a high level of service while reducing salt usage by up to 50 per cent.
To monitor snow removal progress, some municipalities offer a plow tracker to give residents an idea of what roads have been cleared. The City of Mississauga employs GPS fleet tracker technology from
Geotab
, a telematics company based in Oakville, Ont. Residents can visit a website to identify which streets and sidewalks have been plowed or salted, and how long ago. The region is also looking to reduce the use of rock salt.
"The region has a salt management plan in place that focuses on best practices and techniques to ensure the safety of our residents while minimizing the impacts of salt to the environment." said Mark Crawford, manager of road operations and maintenance, transportation and public works for Peel.
So while snow plows and salt trucks are still a primary means of clearing snow from roads and properties in Canada, technology is helping contractors, property owners, and municipalities make better decisions. From smart sensors that avoid delicate obstacles to software-driven dashboards metering out precise amounts of de-icer, to cameras reporting localized weather events to the harvesting of geothermal resources, each new tool is a step towards efficiency and sustainability.