March 15, 2011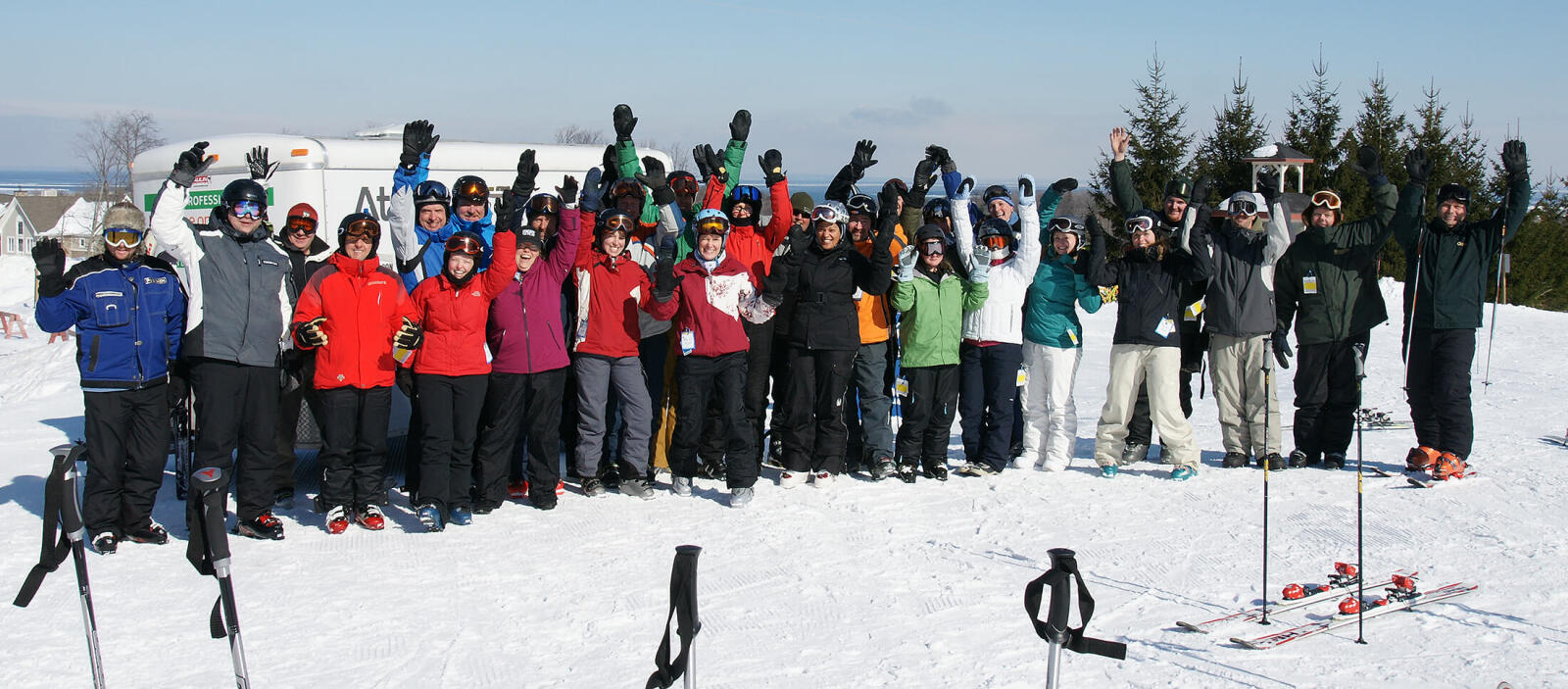 Ski Day attracts record attendance
Georgian Lakelands Chapter members had what they describe as a fantastic day on the slopes of Alpine Ski Club in Collingwood.

The bright sunshine on Feb. 11 brought out the largest crowd ever in the history of the event. With more than 50 snowboarders and skiers, the hills were green with landscapers.

Competition was tight with Rob Vogel edging out Nick Solty by 2/100 of a second for the fastest run. Corey Yourkin and Frank Solty tied for first place in the matched time event and Abbey Lee skied away with the most cautious skier trophy.

Congratulations to all those who participated. Special thanks go out to the following for supplying prizes for the event: Alpine Ski Club, Atlas Block, Braun Nurseries, Dufferin Aggregates, Georgian Hills, Gro Bark, Ketchen Sales and Marketing and Vanden Bussche Irrigation. Thank you also to the ongoing support from our Platinum Sponsors: Atlas Block, JC Rock and Pro Fleet Care. Gold Sponsors: Clearview Nurseries, Permacon, Solty Garden Centre and Unilock, who help make all our events possible.

It was nice to see all the new faces along with all the regulars, making this annual event such fun to organize. Ski you on the slopes next year!