March 15, 2013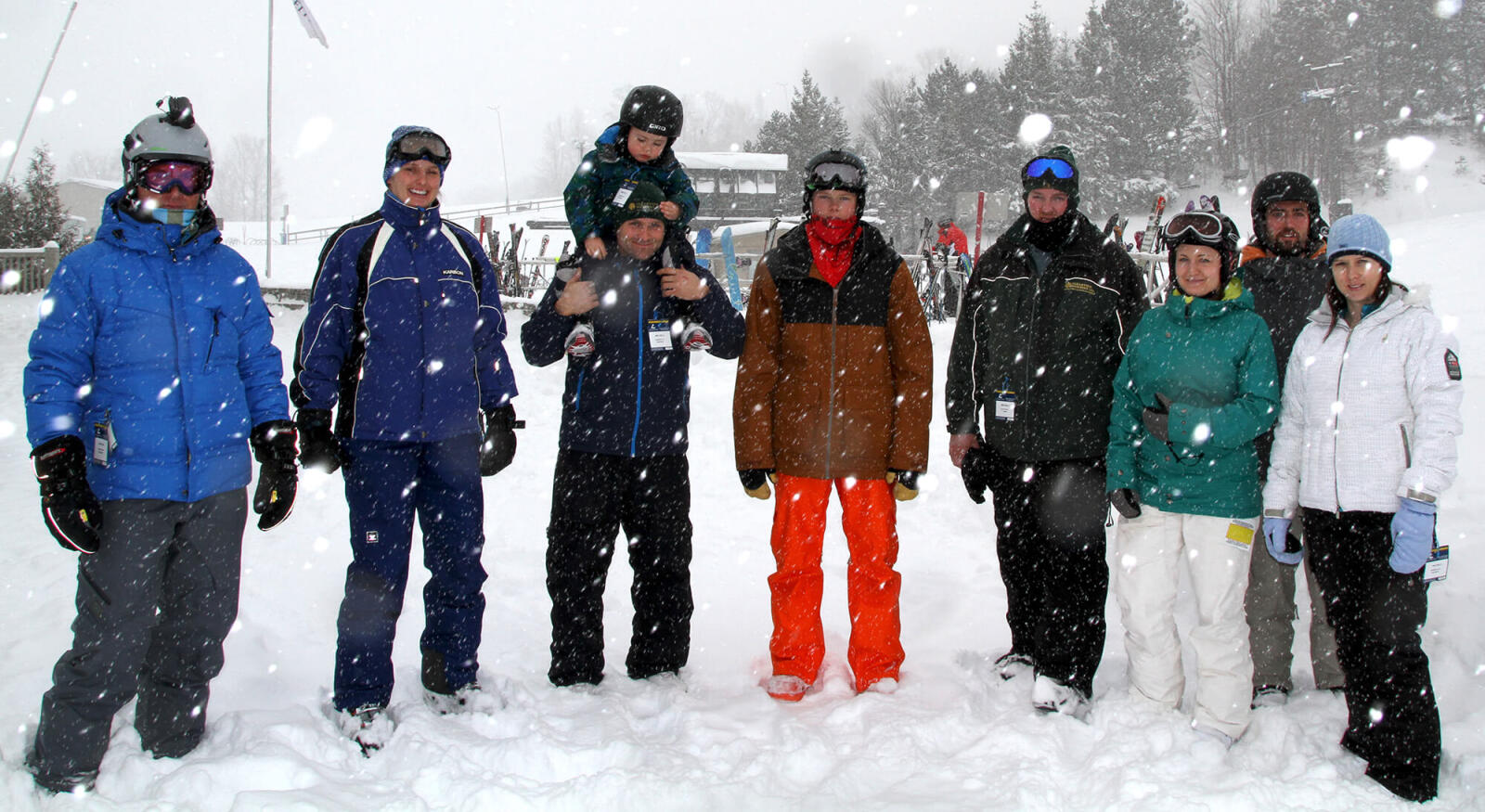 Ski day attracts good numbers and biggest snowfall
Skiers taking part in the annual Georgian Lakelands Ski Day were blessed with a fresh snowfall of 20 cm throughout the day on Feb. 8, at Craigleith Ski Club in Collingwood.
"We had a great day at Craigleith with a total of 45 participants," said Chapter president Jeff Lee.
The Chapter introduced a new program this year that gave a T-shirt to everyone. "This was a great success and sold out at Congress," said Lee. Shirt sponsors were Braun Nurseries, Clearview Nursery, GroBark, Myke, Solty Garden Centre, Synlawn Canada, Vanden Bussche Irrigation and Xeriscape Pavers. The lunch sponsor was Canadian Equipment Outfitters.
A poker run contest was also added this year. The event required participants to find clues around the resort and pick-up cards to complete a poker hand. The winner of this was Mike Beadle of M&S Architectural in Gilford. His prize was a hotel and spa package at Deerhurst Resort in Huntsville.
There was also a fun race where the fastest time was recorded by Gary MacPhail of Ego's Nurseries in Coldwater, who took the title from the 2011 champion Jeff Lee. The closest matched time was by Kerri Stevenson from GroBark, and the most cautious award went to Inta Lukss.
The Chapter thanks all the sponsors, those who donated prizes and attendees for making this another great day on the slopes.
To view a first-hand look at what it was like to ski down the hill that day, check out this video by LO information technology manager Ian Service,
http://bit.ly/15JVt7y
.