October 4, 2018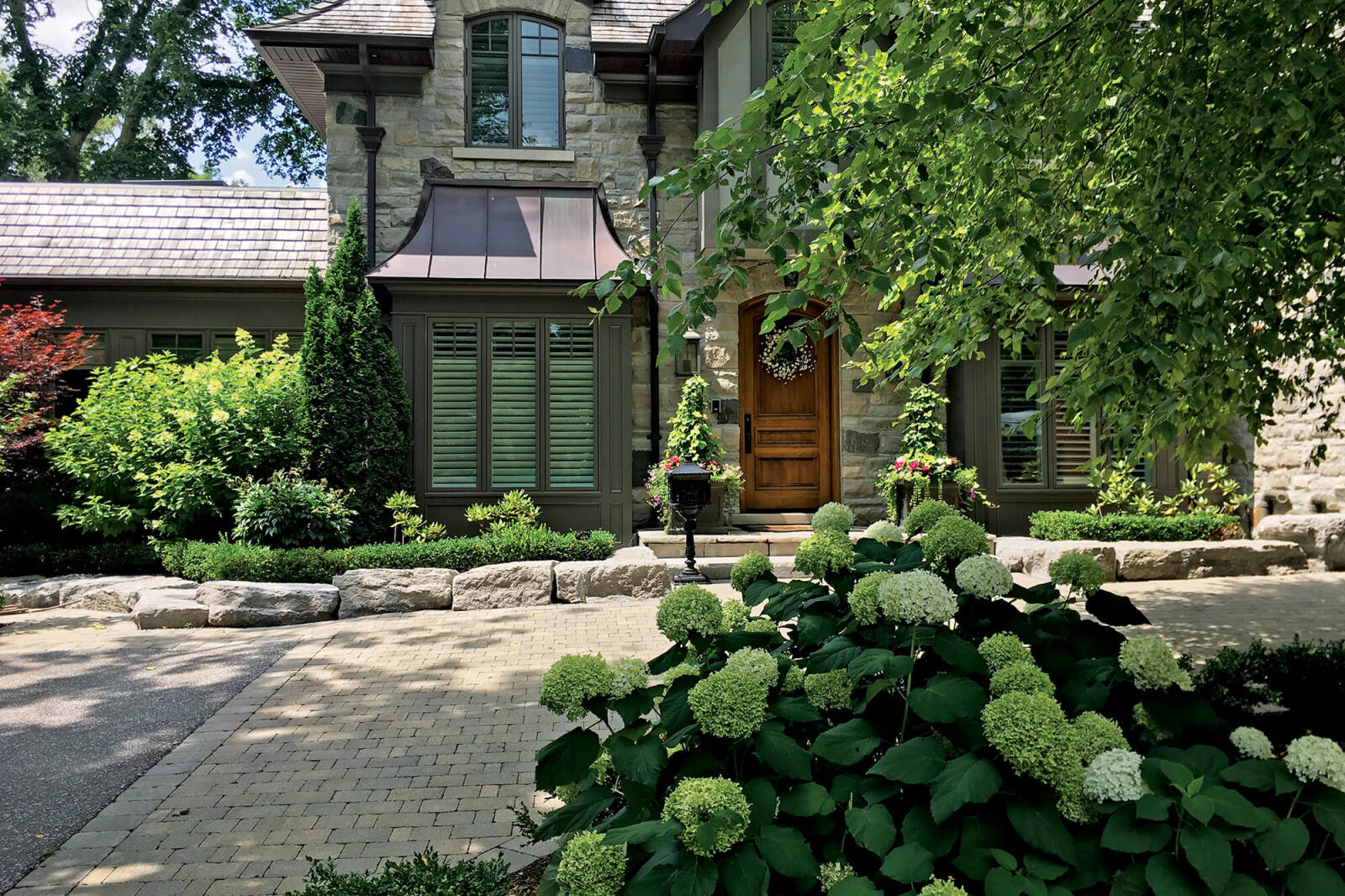 Selling to seniors
More diverse and active than ever, retailers find a generation well worth targeting.
BY DIANE STEWART-ROSE
It was a cold, frosty morning in spring 2018, around the time spring should have arrived, except Mother Nature had a different plan. The garden centre's morning staff are assembling at the time clock. I have always appreciated that this workplace includes colleagues cutting across all generations. Younger workers arrive early, ready to do the heavy lifting, unloading trucks and stocking the soil yard. Older folks arrive just before opening to provide reception and sales assistance, often advising on best garden practices for both beginning and experienced gardeners. Energetic middle-aged folks arrive later, to guide the business with their accumulated experience and management skills, balancing all the short- and long-term requirements of a busy garden centre.
That day, a senior customer rushed through the gate, as two long-term maintenance people were vacuuming a caged heater dubbed "The Squirrel Cooker." The heater, mounted along the upper gutter of the greenhouse, had recently been scouted for a squirrel nest; bits of dried leaves and insulation were scattered on the floor underneath. As a result of maintenance, the heat was shut off.
The senior shopper was not deterred. She leaned heavily on a shopping cart, manoeuvred around a knocked-over seed rack and selected several pairs of slip-on gardening shoes, to take advantage of the 15 per cent Seniors' Day discount. Seniors won't let anything stand in the way of a discount!
I asked George Stavropoulos, the good-humoured Nursery Department manager at Lowes, Scarborough West, Ont., to share a story about seniors in the retail environment. He recalls an instructional seminar attended by an excited group of seniors. One speaker was an author, who produced his book for autographs at the end. While a lady waited to get her signed copy, her husband felt unwell and an ambulance was summoned, "Oh, he'll be fine!" she declared, not at all flustered as she continued to hold her place in line.
Seniors are committed to attending targeted special events!
Zenning and zoning out
As Boomers age, they will continue to "vote with their wallets," for services and products that enrich their lives through fitness, while adding meaning to their environment. This is good news for people in our industry!
Evidence points to a future where the largest disposable income percentage increase in will come from the Baby Boom generation. Garden centres and landscapers would do well to maintain a strong roster of experienced sales people and mangers, to offer high levels of service for installation and maintenance to capture their portion of this lucrative market.
This writer, too, spends time in both the garden centre and the garden, celebrating the physical aspect, the sense of achievement and the meditative quality of focusing on work at hand. Fresh air and exercise are an added bonus. We Baby Boomers understand that as we age, we may experience physical challenges that could affect garden maintenance. We will continue our valued relationship with the natural world, but may seek to redefine or limit our level of physical participation. Examining attitudes and societal trends can lead to capturing opportunities for growth and future sales in our industries.
Spotting the trends
In her excellent article on the broad subject of current and future trends in the gardening world, industry trendwatcher Kathy Wood observes that time spent in the garden has intergenerational appeal.
"People are looking for deeper, more positive relationships, and relaxation and self-care techniques. Tending to our homes and gardens can be just the answer." Surely this offers a strong appeal to both young and older folks alike.
Kathy observes in an April 2018 Muskoka Life article that in a new trend, "Flexitarians" enjoy a more plant-based diet. They consume less meat protein and by growing their own vegetables, "get exercise and fresh air, adding to personal wellness."
This pursuit would certainly cut across generational lines, being of broader interest to both Millennials and seniors, too. In an interview, I asked Kathy (a member of GWA, Association for Garden Communicators) about other differences or similarities that define generations in the garden.
Kathy shared that her great-grandfather was a farmer, "who understood the land and the rhythm of the natural world but with the passage of time, we have moved away from this understanding. There is currently a movement to reconnect with nature through technology. There is a resurgence of interest as people become more aware of issues like climate change and its effects on the world of nature.
"Seniors are downsizing, moving to smaller homes, and in some cases to condominiums. Some are giving up their gardens but many are still interested in gardening. Horticultural societies are full of seniors who still love gardening, and are there for social engagement, entertainment and information sharing. Through these groups, they can participate and share their skills in community gardens. Seniors are becoming interested in 365-day indoor gardens, aquaponics to produce fresh food indoors and may introduce their own grandchildren to gardening."
Kathy's view is also that, "In the garden centre, good signage, display gardens and knowledgeable staff will always cut across the generations."
To Kathy's focused list, I encourage garden centres to add:
Value-added services that appeal to seniors, whether this means accessible and barrier-free shopping, or accommodating customers' reduced physical activity through combined purchase and planting service.
Products that ease the burden of physical work in the yard.
Full service for the design and planting of custom-planted containers and other space-efficient gardening, for people with smaller homes who maintain a continued interest in gardens.
Yard and garden maintenance packages aimed at travelling seniors.
Advertising featuring native species and other selections that offer reduced maintenance.
Special events that attract seniors with leisure time. Garden centres can choose shoulder seasons and off-peak sale days to manage traffic and build sales.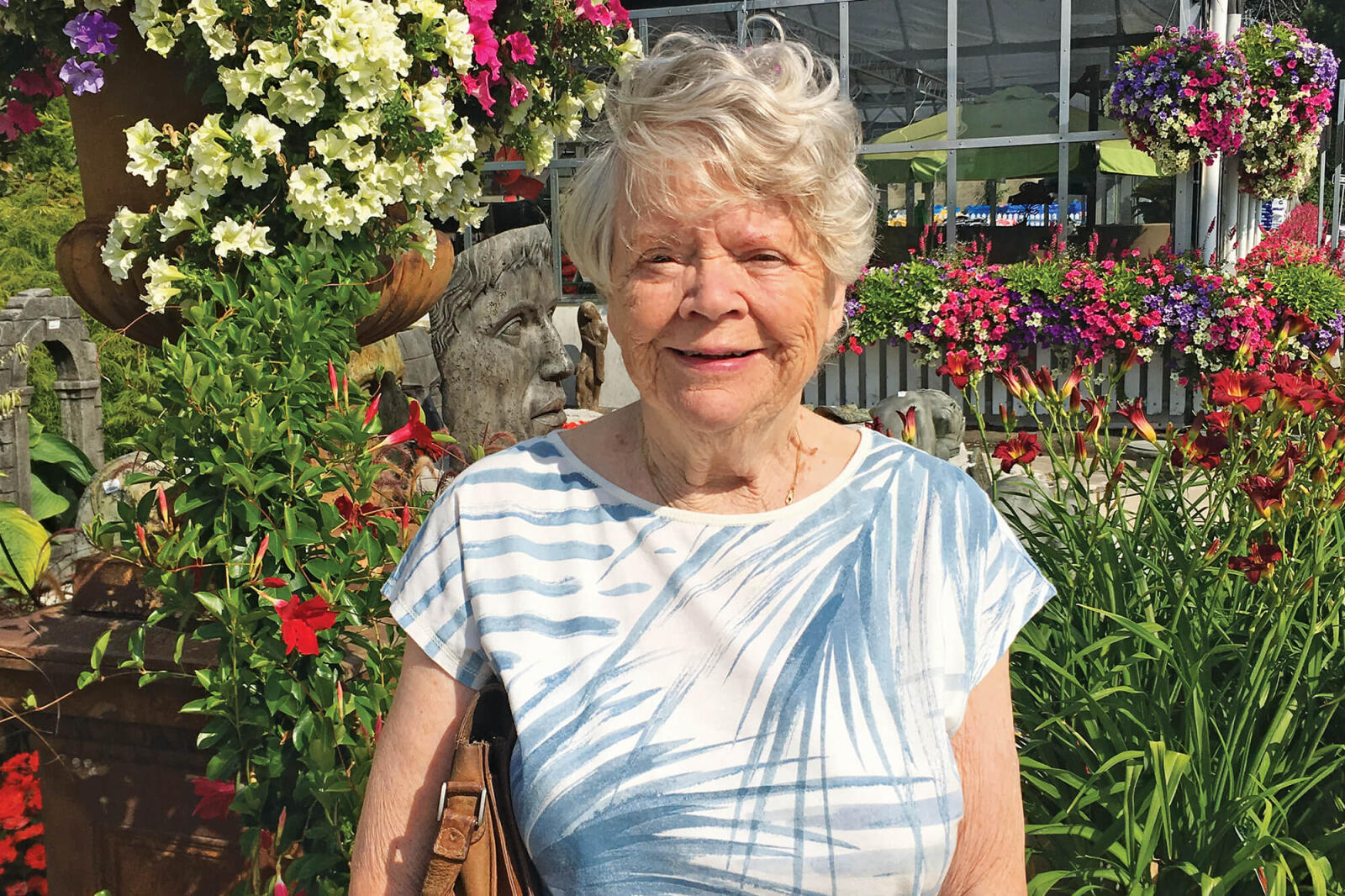 Senior customer inspired by a colourful entranceway display is ready to shop in the garden centre.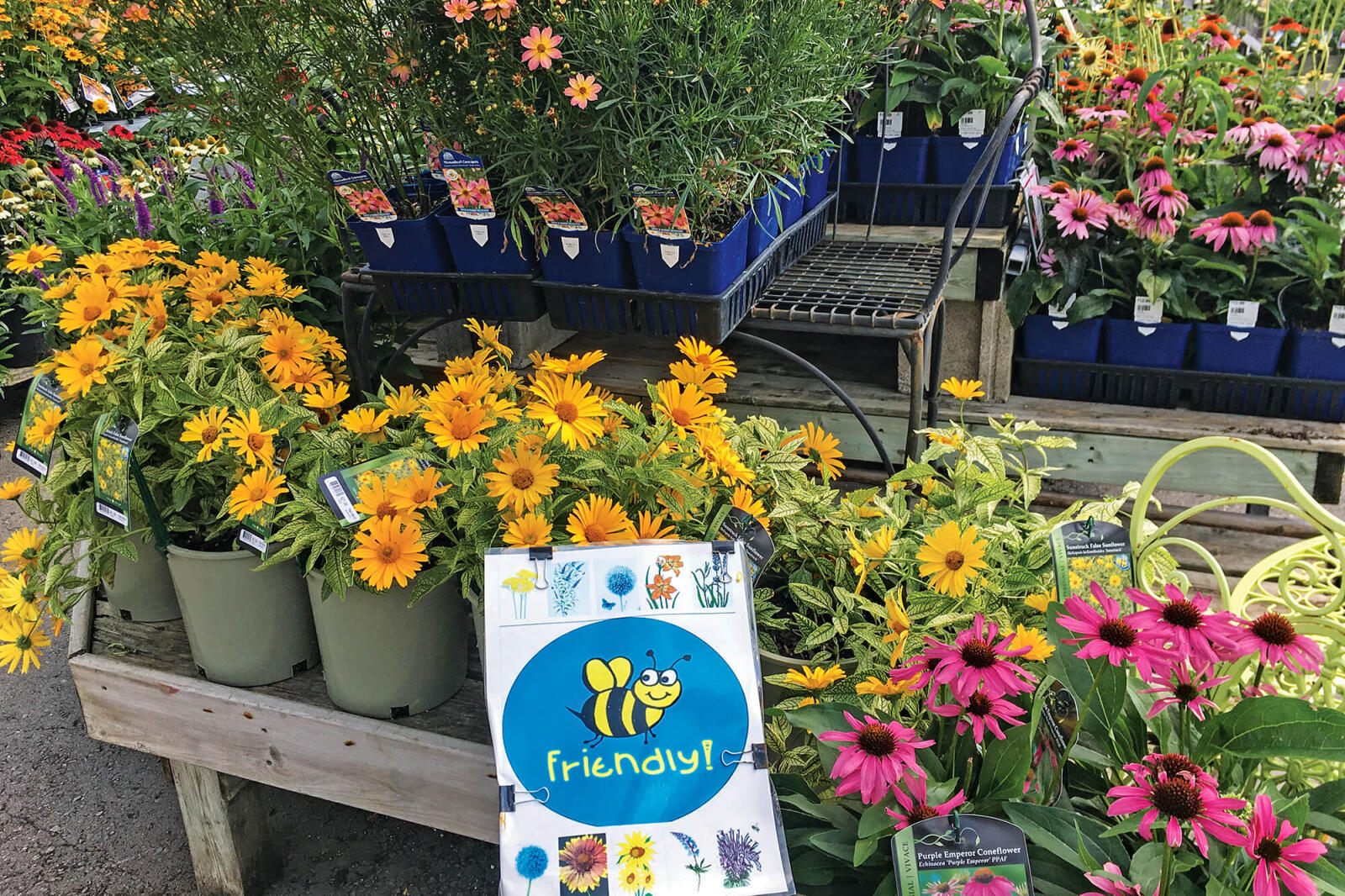 Freshly stocked displays with inviting product and good signage.
---
What does "garden" mean to seniors?
New to the Seniors' Club, Toronto realtor Robert (Bo) Fleischman has been heard to brag about his freshly discounted public transit fare — more proof that seniors love their discounts!
Although Bo recognizes that lawns may be "falling out of favour," he confesses that he loves his lawn. He claims to like his oxygen, preferring grass over hardscaping. He knows some "religious" senior gardeners who are out weeding early in the morning with coffee in hand. These folks "are possessed of the joy of gardening," but will happily contract the heavy work of pruning and grass cutting.
As a working senior, Bo sets sensible limits on physical work around his own property, but seems to really enjoy the contemplative experience afforded by a well-maintained garden. He was recently spotted treating weeds in his lawn to a dose of vinegar from a spray bottle. His wife plants up accent containers with the latest annuals, around their city home and the family recreational property in the Laurentians, and takes great pride as the mixtures unfold through the growing season.
My colleague Paul Zammit is a photographer, lecturer, educator and Director of Horticulture at Toronto Botanical Garden. I asked him to remind me what brings seniors into the garden.
"In my experience through the public garden world and from traveling across the country speaking to horticultural societies, I have found Baby Boomers look to gardening for physical activity, peace of mind, a way to beautify their living space, as a hobby and as a social outlet. Regardless of age group, I believe it is important that we become more aware of the power of gardening, not only for its proven health benefits, but also as an opportunity to be responsible land stewards and do our part to nurture nature."
Reimagining retirement
Having formed a call-and-response relationship with both the private and public sectors, the massive Baby Boomer cohort is poised to move into retirement, which they will reshape and re-craft with longevity, better health and ample disposable income in their favour.
Other exciting trends will reveal themselves over time as the Baby Boom and Millennial generations interact and form new relationships, both in the world of gardening and through their social and business circles. Opportunities to capture their interest exist in our industry, and as we all change and adapt, we can continue to search for developing opportunities. Watch for my upcoming article on Millennials in the garden.
---
Diane Stewart-Rose is a Toronto-based freelance writer.