November 1, 2021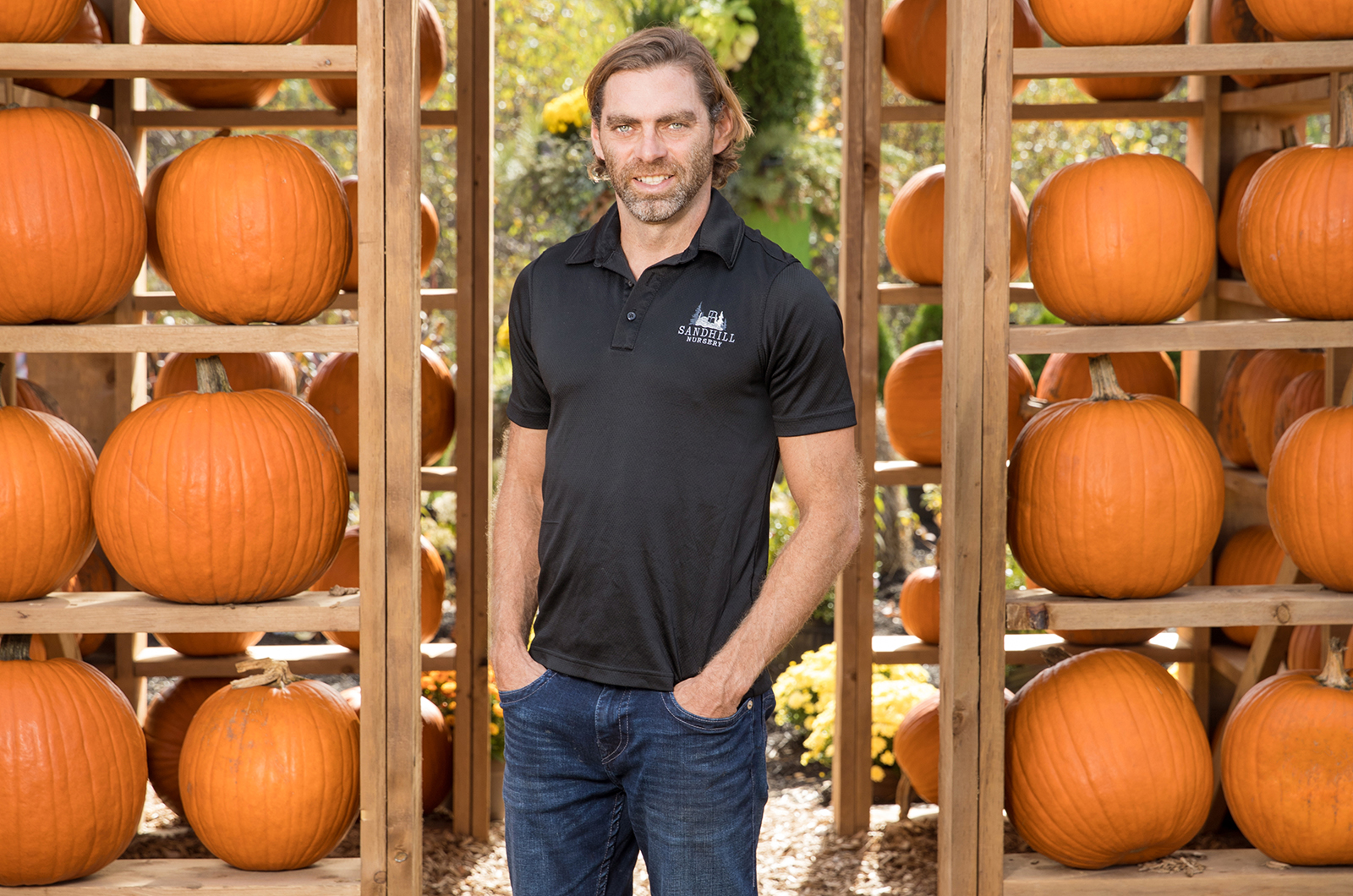 Sandhill Nursery has become known for more than plants
Sandhill Nursery is more than just a place to buy plants: it has also become a destination, a spot that appeals even to those with little knowledge or interest in landscaping or gardening.
Placing an emphasis on quality products, an enjoyable visitor experience and community engagement, Sandhill has grown exponentially throughout its 30 years in business.
Sandhill was founded in 1991 in Huntsville, Ont., and has been in the hands of current owner Tim Cantelon since 2002. Upon taking ownership, Cantelon immediately began implementing his vision of what the nursery would become.
A visit to Sandhill is about much more than gardening. The nursery's ever-changing attractions can include incredible seasonal displays, a burlap maze, workshops and more.
"At Sandhill we strive to make our location a place where individuals and families can come and browse and enjoy themselves," Cantelon said. "Much effort goes into creating unique displays that showcase not just our products, but also our creativity. We offer fall and Christmas workshops where people can come and create unique décor using our products, under the guidance of our trained professional staff."
One of the biggest draws is a fall festival that runs from mid-September to Halloween, and usually includes games and other activities to raise money for local charitable organizations. Last year's fall festival raised about $15,000 for Huntsville Hospice. There is no entry fee or pressure to buy any products, although many families can be seen going home with at least a pumpkin and some gourds.
The ability to meet and talk to the many families he's come to know, as well as new faces, is what Cantelon loves most about Sandhill. He also delights in taking on the challenge of changing the décor and atmosphere to match the seasons.
"I love to see the joy and excitement on people's faces when they walk through our property," he said. "I enjoy taking the time to create a themed experience for people to enjoy."
A contemporary approach
Of course, there's also the pleasure of helping people beautify their properties.
"I love it when customers come back year-after-year and bring stories of how Sandhill has helped transform their homes and gardens," he said.
The Sandhill team works hard to keep up on trends in the landscape industry, ensuring they offer clients a contemporary selection of plants, gardening supplies and decorative elements. Cantelon explained their approach has developed a reputation for quality, which they strive to maintain. Sandhill has worked to create a strong online presence in recent years. They have also increased the size and scope of their delivery services to meet the changing needs of shoppers.
"There are always changing trends in the landscape industry," he said. "Certain types of perennials and shrubs change in popularity over the years and new products become available. We will do whatever it takes to keep our customers happy and meet and exceed their expectations. As word-of-mouth spreads, we have grown considerably to meet the growing demand."
Meeting demand led Cantelon to open Burk's Falls Garden Centre in 2012, about 45 km north of Sandhill, to better serve their clientele. The store serves a loyal clientele from Burk's Falls, Sundridge and South River.
"We recognized the need for a closer store and garden centre to better meet the needs of northern customers," Cantelon explained. "When the property became available, it just made sense to expand."
Opportunity to GROW
Over the years, Sandhill has won numerous Landscape Ontario Garden Centre Awards of Excellence. While Cantelon explained the awards are an honour, they have also led to new business relationships.
"While I don't set out to win specific awards, being recognized by a group of our peers is an honour and provides extra motivation to continue to provide excellent customer service and to always strive to be better," he said. "We have definitely had new clients who approach us because they have heard our name through the award program."
Sandhill Nursery has been a Landscape Ontario member since the business opened. In recent years, they participated in the Get Ready for Opportunities at Work (GROW) program, specifically to offer apprenticeship and training to Sandhill employees.
Cantelon said it's an excellent way to provide education and experience for workers in the industry. He also notes that GROW is beneficial to the industry at large.
"Many industries are having a difficult time finding qualified staff, and the landscape industry is no different," he said. "The GROW program works to raise awareness of the job opportunities within our profession and then helps train workers to fill the need for qualified workers. Ongoing professional development is also a key component of the program, and I have always felt strongly that assisting our staff to become more knowledgeable and passionate about their careers is a win-win solution for everyone."
As a successful entrepreneur running a well regarded nursery and garden centre, Cantelon provided a bit of advice to his peers: Start with what you know and then strive to be the best at it," he said. "If you make it a priority to offer the best possible customer service, your business will grow and prosper." priority to offer the best possible customer service, your business will grow and prosper."