December 15, 2016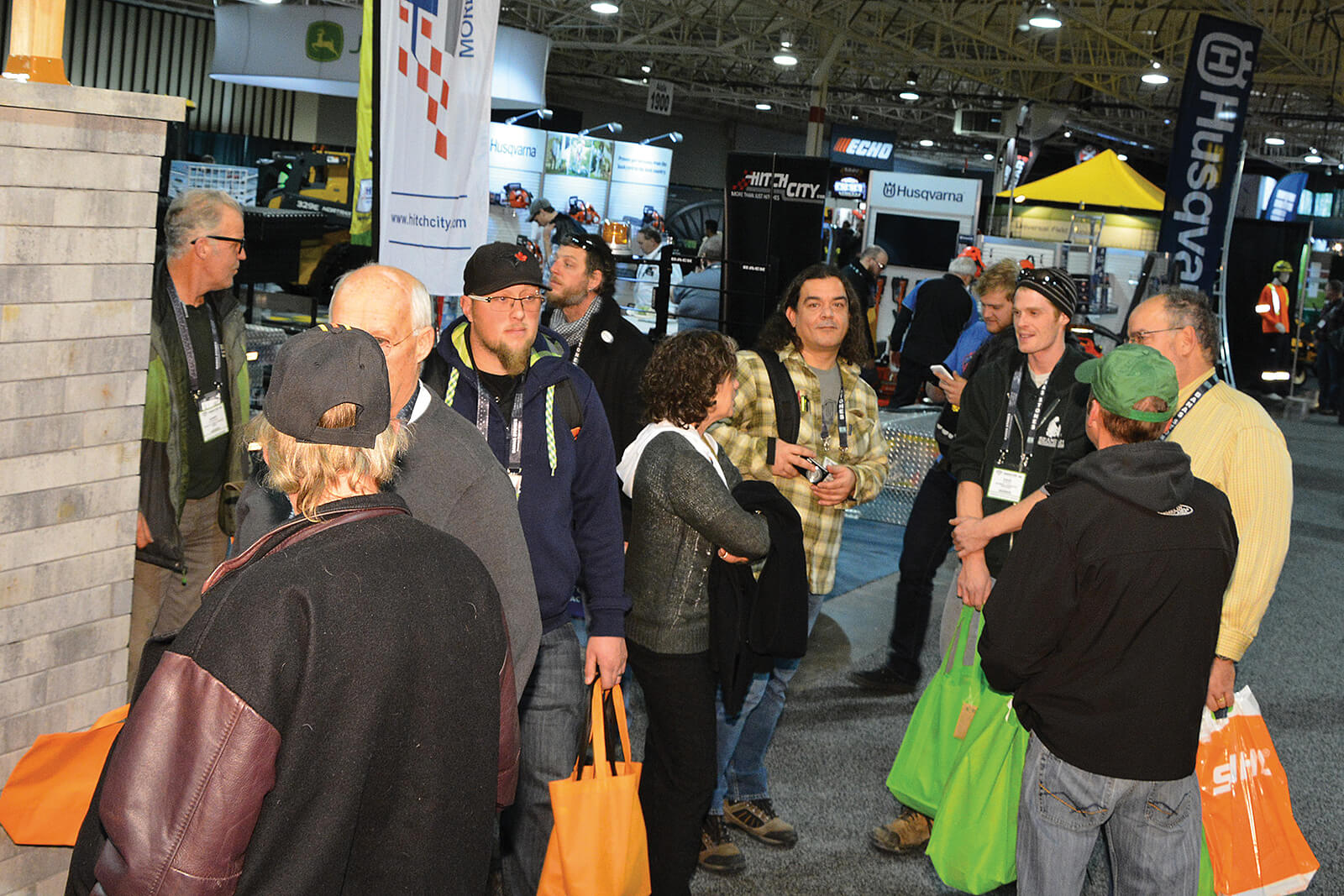 Reasons to register for Congress '17
With a sold-out show floor featuring over 600 exhibitors, a dynamic lineup of speakers, can't-miss social events and networking opportunities, Landscape Ontario Congress '17 is the perfect place to find new products, ideas, equipment, tools, services and connections to make your business grow and prosper. Canada's premier green industry trade show and conference runs Jan. 10-12 at the Toronto Congress Centre and the International Plaza Hotel.
What's new
The Congress app is set to launch in early December, 2016, and aims to make the visitor experience even better. Smart phone users will be able to download the app before or during the show to ensure they make the best use of their time. For those who prefer a hard copy, the January issue of Landscape Trades feature a seven-page Congress Planner. The printed official Congress Show Guide, distributed at the show, will contain complete exhibitor listings and a detailed floor plan.
Learning about new equipment and services has been a major draw for Congress since the show launched 43 years ago. The New Product Showcase on the trade show floor provides a convenient way to check out innovative tools and technology that can help your business profits to soar.
Another new element for this year's show will be live Ministry of Transportation (MTO) circle check demonstrations. MTO representatives will be on the show floor each day, providing answers and feedback; it's another great reason to bring key staff members to Congress.
HardscapeLIVE! returns to the Congress show floor (each day at 10:30 a.m. and 2:30 p.m.) and will include the new Rock Hard Café, a first-class bar and rest stop that will be a popular place to relax your tired feet and mingle with industry colleagues. Speaker's Corner is also back in 2017 with a new look and new location to educate contractors on their responsibilities when excavating around underground infrastructure.
Awards of Excellence ceremony
Join your peers for the 'Oscars' of the green profession. Enjoy some refreshments at the LO President's Reception before the entertaining show that will announce winners for this year's categories. See these incredible projects by LO members from the construction, maintenance and design sectors on Jan. 10 from 5-8:30 p.m. in the Plaza Ballroom at the International Plaza Hotel.
Tailgate Party
The ultimate appreciation event provides green professionals a chance to relax, network and enjoy over dinner and musical entertainment. The social event of the year will take place in the Plaza Ballroom at the International Plaza Hotel on Jan. 11 from 5 to 11 p.m. Enjoy free admission with your trade show badge.
For LO members
Landscape Ontario extends an open invitation to all members, young and old, to drop the the Sutherland Room on Jan. 10 from 11 a.m. to 3 p.m. to network in the Legacy Room. Hear stories and share ideas with pioneers of the association. On Jan. 11, LO holds their Annual General Meeting in the International Ballroom of the International Plaza Hotel with breakfast at 7 a.m., followed by the meeting at 8 a.m. Please RSVP to
kathleen@landscapeontario.com
.
Conferences and symposiums
A full conference schedule runs for the three days of the trade show, but begins Jan. 9 with Warm-Up Monday. At the International Plaza Hotel, the Landscape Designer Conference runs in the International Plaza Ballroom from 8:30 a.m. to 5:30 a.m. and the Peer to Peer Workshop runs 9:30 a.m. to 3:30 p.m. in the New York Room. Over at the Toronto Congress Centre, the 52nd annual IPM Symposium runs 7:30 a.m. to 4:30 p.m. in the Cohen Ballroom. The Garden Centre Symposium is held at Congress this year on Jan. 11, from 8:45 a.m. to 1:30 p.m. followed by the Irrigation Conference on Jan. 12 from 9 a.m. to 1 p.m., both in the Sutherland. Room. Attendance to the Congress '17 trade show and Tailgate Party is included with registration to any of the Warm-Up Monday sessions or symposiums held during the show.
Registration for the trade show, conferences, symposiums and awards ceremony is available online at
LOcongress.com
.