November 15, 2019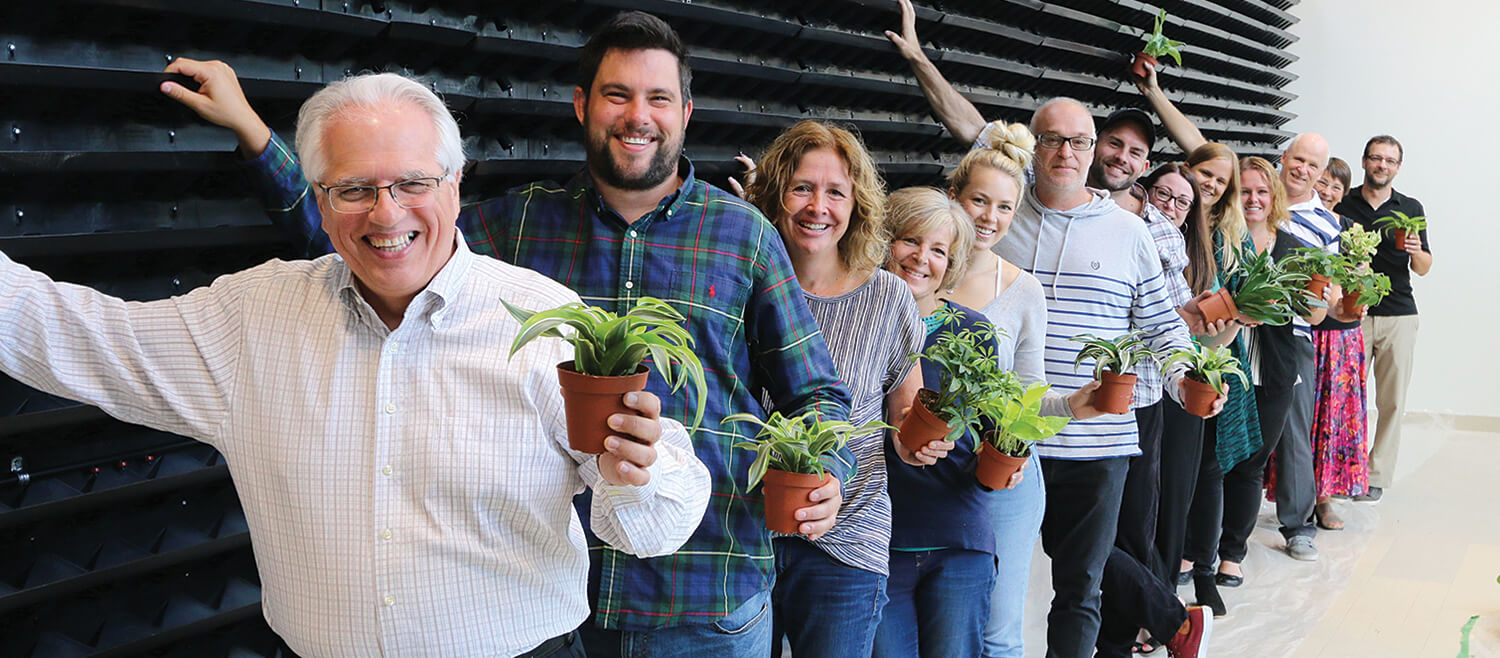 Realizing the dreams of the previous generation
At the end of each year, our staff chooses one word to act as a filter for all of our activities in the year ahead. For 2019, that word is "renewal." We could not have chosen a better word. After 25 years in our Milton, Ont., office, we were able to completely gut the office building and warehouse and rebuild it into a state-of-the-art office and education centre. On Oct. 23, we celebrated with an Open House. Over 200 members, partners and suppliers joined the celebration and you could sense the pride and appreciation from those in attendance. The building belongs to our members. It represents them. It encourages them. It inspires them.
I am amazed at the profound effect the building renovation has had on so many people. In fact, in my conservatism, I originally resisted the plan to gut the building and start anew. I was wrong. I have come to realize that a building is much more than steel, concrete and drywall. A building is defined by what it represents.
A day before the Open House, my wife and I returned from a vacation in Rome and Florence, Italy. The architecture there is overwhelming. Buildings are started by one generation and finished by subsequent generations. Dreams, visions and aspirations are finally made into reality by others. It reminded me of what was really going on underneath the construction of our own building.
Years ago, I was present when the pioneers of our organization dreamed about what the association's office should be like. At the time, we were in a small office condominium in Mississauga, Ont. The collective vision put down on paper called for a 50-acre site located a half hour from the airport. The site would be used to bring related associations together into a hub that would energize the profession. The site would include demonstration gardens, a professional development school, and a research centre. It would host events and be used for educational purposes. All these things are now a reality. Just like in Florence and Rome, the dreams of one generation are fulfilled by the next.
It is now time for our generation to continue the dream. The new Landscape Ontario Centre brings together the Canadian Nursery Landscape Association (CNLA), International Society of Arboriculture (ISA), Canada Blooms, Communities in Bloom (CIB), Ontario Horticultural Trades Foundation and the Green Cities Foundation. It is a place that stimulates energy and ideas. It is a place to learn from each other. It is a place to contribute to a collective effort to improve, excel, promote and demonstrate.
People will come to the site to become better. Friendships will be formed. Businesses will be enhanced. Contributions will be made. Legacies will be celebrated. The new LO is much more than bricks and mortar. It represents our collective vision of a prosperous, professional, ethical, recognized and valued profession that enhances the lives of those we touch.
---