March 8, 2021
Promote careers, not jobs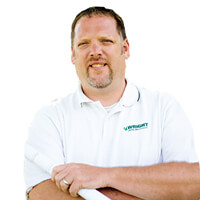 I recently came across a Public Broadcasting Service (PBS) clip recommended by Mike Rowe, host of the TV series Dirty Jobs. Rowe has always been an advocate of high school students skipping the overwhelming debt of college and university by jumping directly into careers in the skilled trades.
After the same four-year period, a person who chose the trades route is able to buy a house, but the university graduate is drowning in debt and is still no closer to getting a career job. Statistics Canada actually tracks this, and in 2015, 45 per cent of graduates with a Bachelor's degree owed more than $25,000 in student debt. The PBS clip digs into the misperceptions students and parents have of the trades — that they are dead-end jobs — and so, parents discourage their children from becoming plumbers, bricklayers and carpenters. Oh, and landscapers too.
We need to be on top of this. As a profession, landscapers need to be positioned with the trades. We need to raise our employment standards to attract people who may already be considering a career in HVAC or welding. We are all struggling to attract the same, limited group of hardworking people that see the trades as a viable career path. The landscape sector's biggest competition for labour right now is not the couch and the video game console, but other construction trades. We need a competitive edge that demonstrates we are equivalent to the other trades — with a lower barrier to entry.
At a time when unemployment is at its highest in a long time, we are still struggling to attract employees. I don't know about you, but I have never had a busier January and February. I've been designing and estimating projects for the upcoming season. Everyone I talk to, across many trades, are in the same boat. There is pent-up demand for our work and we won't have enough people to do it. Our businesses will not grow without more people. There needs to be a shift in how we think about hiring and a shift in how we look at our profession.
It's easy for those of us who share the passion for landscaping to understand why we do what we do. We could start by doing a better job of communicating the benefits of working in landscaping — the great working environments, the time outdoors, the feeling of accomplishment as we see our projects built, maintained and thriving. The passion we bring and the rewards of the job could be the very thing that makes us more attractive than plumbing, welding and HVAC to prospective employees.
Landscape Ontario is working toward the goal of attracting employees through our partnership with the Ontario government, and the GROW program, among countless other efforts spearheaded by Sally Harvey. We need to follow the lead of members like Wentworth Landscapes and Rockscape who recently received Employer of Choice Awards at last month's LO Awards of Excellence program. We need to start looking at this issue through a different lens. I challenge you to promote careers, not jobs. We need to promote our companies as great places to work, with great benefits and amazing team cultures. Only then will we change the perception of careers in our industry in the eyes of students and their parents.
---