April 15, 2011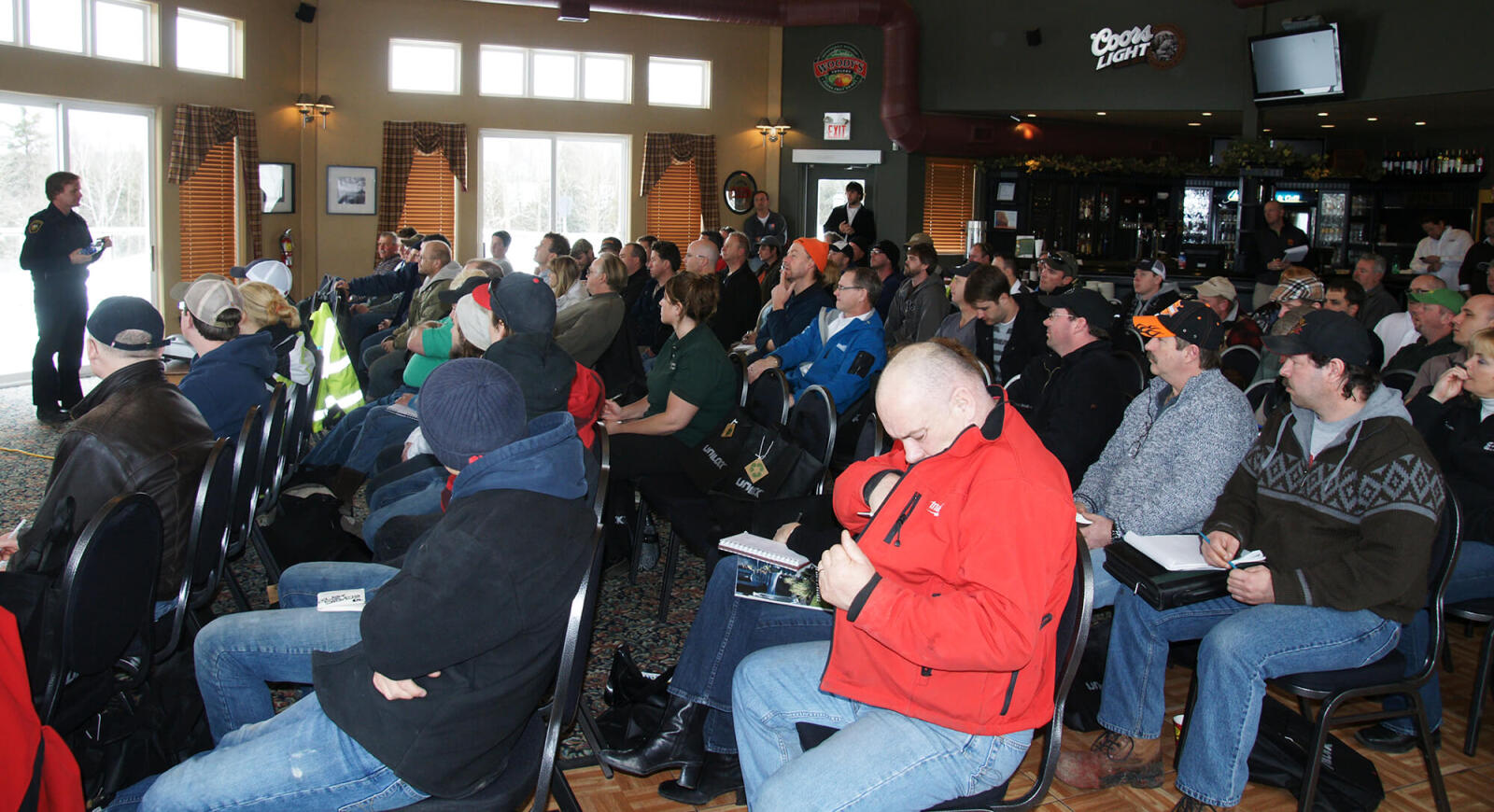 Preparation ensures Georgian Lakelands Chapter meeting attracts over 100 attendees
By Michael LaPorte CLT
Georgian Lakelands Chapter president

Georgian Lakelands Chapter held its annual MTO meeting on Wed., Mar. 23 at Innisbrook Golf and Country Club. A total of 91 people attended, representing 31 member companies and 10 non-member companies; this despite terrible driving conditions all day. It was exciting to see everyone involved in the event.

The Chapter sponsors were introduced and meeting sponsor John Renault from Myke gave a short product review. Nick Solty, Chapter past-president, then took the podium and conducted the general election. The members have used this meeting for election time, as it traditionally produces the greatest attendance.

Once the Chapter duties were out of the way, Hank Dubee, Ministry of Transportation, was introduced. As always, he provided an informative presentation. He explained the rules and regulations that apply to landscapers, such as CVOR, 'A'-licensing, safety requirements of vehicles and trailers, as well as load security. Once he provided all the information, a series of photographs demonstrated why we need all these rules.

Preparation began months before to ensure that attendance at this meeting remained high. The date and location were chosen months in advance. The speaker was notified, and a month ago it was confirmed. Advertising began in January at Congress, where the Chapter board, along with supportive volunteers promoted the Chapter and all of the events at our Georgian Lakelands booth.

Chapter coordinator Lexi Dearborn took over from there. With help from home office, the meeting information was posted online at our chapter page on the Horttrades site. We also posted the event on our Georgian Lakelands Chapter Facebook page and sent inventions to all our friends through the site. Lexi decided to create the value we needed to have people register for the event. The board agreed, and we began distributing the registration form. Each company who registered was then contacted and thanked for becoming involved.

As a volunteer, we often view success by the number of engaged people at our events. Lexi organized everyone as they arrived. All our board members performed duties to make the experience memorable for everyone. And, the nearly 100 engaged people in attendance got involved in the presentation by asking great questions and sharing their experiences with everyone else. It was truly energizing to watch everyone participate at the event. Congratulations to everyone involved.