January 15, 2012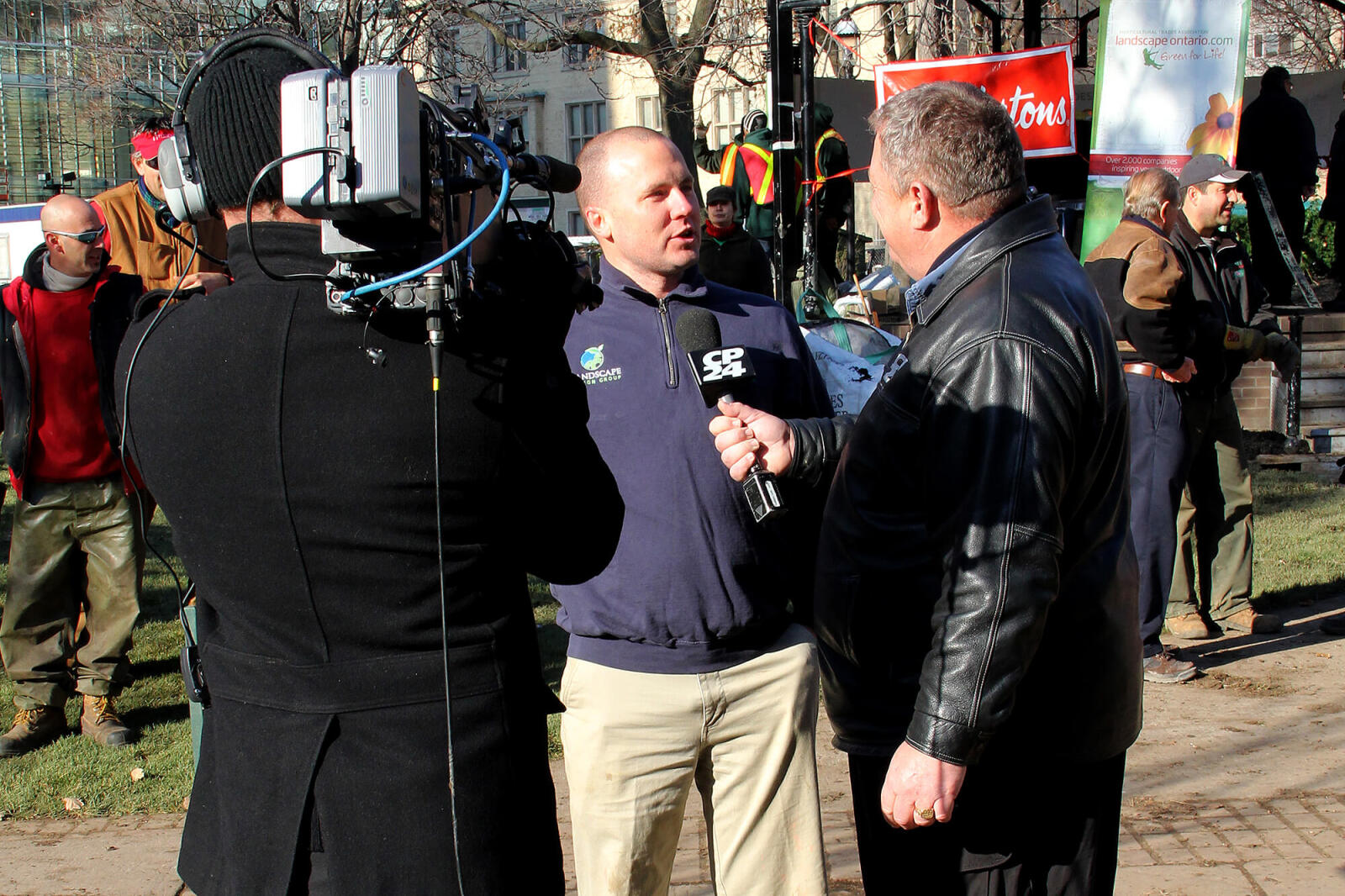 Practical hints on telling our story
Denis Flanagan CLD
LO Manager of Membership and Public Relations
As a result of all the wonderful community work performed by our Chapters and individual members, and also because of the success of our Green for Life branding efforts, we receive numerous requests for media interviews, articles, etc. We handle the majority of these requests through your Milton office.
Each inquiry from the media is an opportunity for you to gain exposure for your company, your chapter, your association and for the original green industry.
A great way to market your company and set your services apart from the competition is by winning an Award of Excellence. Contact local media about your award, and it's more than likely they will print or broadcast the information.
The following are some tips that may help to make your experience with the media as positive as possible.
Need-to-know information
Where possible use our full title, Landscape Ontario Horticultural Trades Association, for credits and contact info. I know it's a mouthful, but it helps to promote the industry.
Promote the website www.landscapeontario.com for further information and to connect with professional members. The media love to end interviews with this tag.
Explain that we are a not-for-profit association representing over 2,000 companies across Ontario, and that our members work in every aspect of the green industry. This includes everything from growing plants, to the creation and care of private gardens and commercial properties. We know our industry does infinitely more, but this works as the 20-second elevator sound bite.
If asked to explain the Green for Life tag, explain that we represent the original green industry through a group of companies that are not only experts in the field of horticulture, but who also take great pride in giving back to the community.
The interview
Be prepared. In advance, find out what questions are going to be asked.
Try to avoid questions that could be controversial, or political.
Think about the logos you will be wearing during the interview.
Think about the professional image you portray.
Have lots of props on hand and speak with confidence showing that you are the expert.
When writing for print or online interviews, ask to see a final copy before it is published in order to check facts and credits. Ask how to access copies of radio or TV interviews.
Please forward a copy of your news story to your Milton office, so that we can post them online.
Support
We have a library of articles, a series of how-to sheets and thousands of high quality photographs that may be utilized by any of our members. Please contact us when you need assistance in promoting your industry and your association.
---
Denis Flanagan can be reached at
dflanagan@landscapeontario.com
or at 905-875-1805, ext. 2303.