November 1, 2016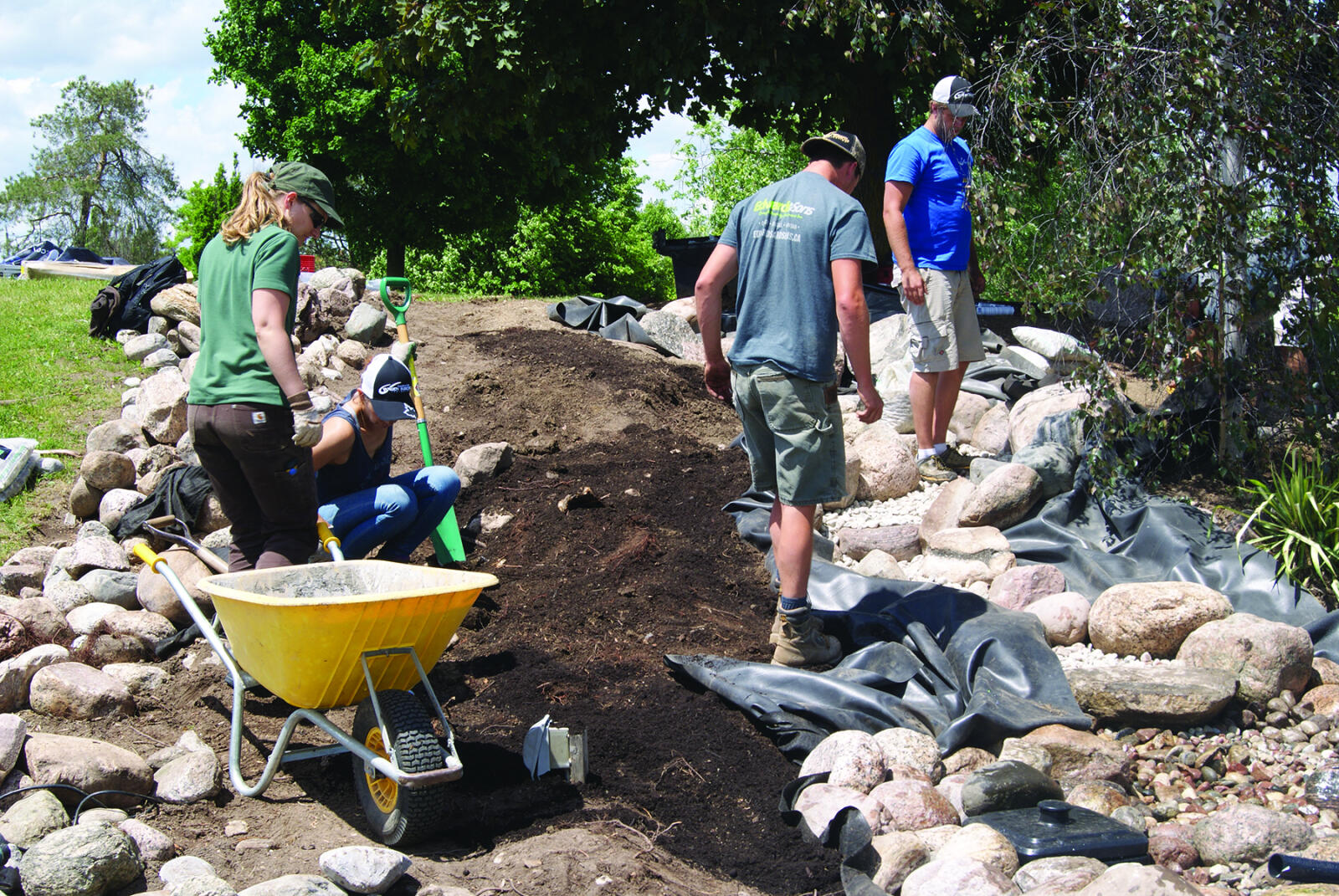 Pondless waterfall built at LO home office
Vanden Bussche Irrigation, Aquascape and Landscape Ontario teamed up to offer a pondless waterfall training event at LO's Milton home office on June 6.
Pondless waterfalls utilize an underground basin and pump system to re-circulate water and maintain the disappearing water illusion. Aquascape describes the process in three steps:
Water held within the reservoir (basin) or void space below a decorative layer of gravel flows from a submersible water pump contained within a protective waterfall vault; the waterfall vault protects the pump from being clogged and reduces pump maintenance.
The water flows to a waterfall spillway that creates the start of a beautiful waterfall.
The water then flows over the rock that creates the waterfall and the process is restarted.
Matt Edwards of Edwards & Sons Complete Property Maintenance of Southwold, Ont., brought two staff members to the training session. He says pondless water features are increasingly popular amongst his clients in the London area.
"We came up today because we have had good experiences with Landscape Ontario training events in the past," Edwards said. "We do a lot of ponds and bubbling rocks, so it's always good to come and see how other professionals are doing it because everybody does things differently."
He added, "I do the quoting when we sell these types of jobs, and I've found that while a lot of people enjoy the sound of the water, they are afraid that a water feature is going to require too much maintenance and work. But as soon as you let them know that you can get the sound of flowing water with a pondless waterfall without the maintenance issues, it really drives interest."
Visitors to Landscape Ontario's home office can now see the beautiful pondless waterfall on the north side of the entranceway.