August 15, 2010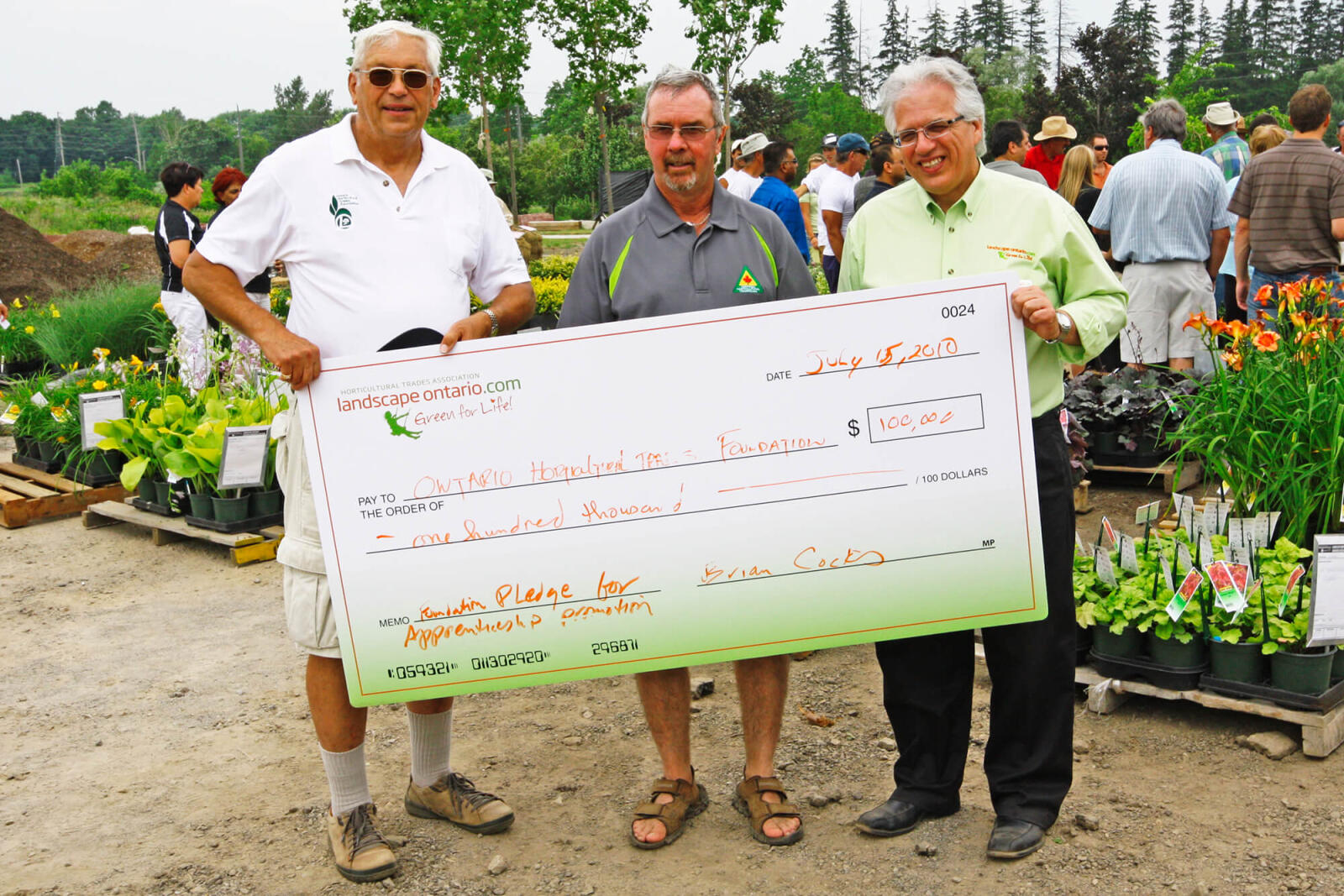 Pledging estate donation will help future of industry
Brian Cocks CLT is asking LO members who have benefited so much from this industry, to give back to it through a special donation in their will.
During the Growers Auction, held on July 15 at LO's home office, Cocks made a presentation and public pledge for $100,000 toward the Ontario Horticultural Trades Foundation (OHTF). "I want to show members I am very serious about this program," he said.
The Foundation administers an endowment fund to support scholarships and research for the horticulture industry. It endorses the legacy campaign, and will be encouraging members to participate.
Cocks, a member of the OHTF board, says the Foundation last year gave out nearly $24,000 in scholarships.
Cocks foresees a day when the Foundation has over $10-million as a legacy to help more students pursue careers in horticulture. He says if half the members of LO, which is around 1,000, pledged $10,000 in their will, that would amount to $10-million.
"For most LO members, leaving $10,000 in their will is peanuts," says Cocks. The tax considerations alone make it worthwhile. Each contribution will receive a receipt for tax purposes."It is hoped that those who have benefited so much from this industry will now give back to it through specifying funds in their will," he said.
Forms are available at the LO home office, or by contacting Brian Cocks, at 905-643-1978, or e-mail
brian@briancocks.com
. You may also contact John Wright, chair of the Foundation, at 519-581-2942, or
john@wright.on.ca
.
Caption: Brian Cocks CLT, centre, announced a pledge of $100,000 towards the OHTF endowment fund. He was joined in the giant cheque presentation by Foundation president John Wright, left, and LO executive director Tony DiGiovanni CHT.