March 15, 2018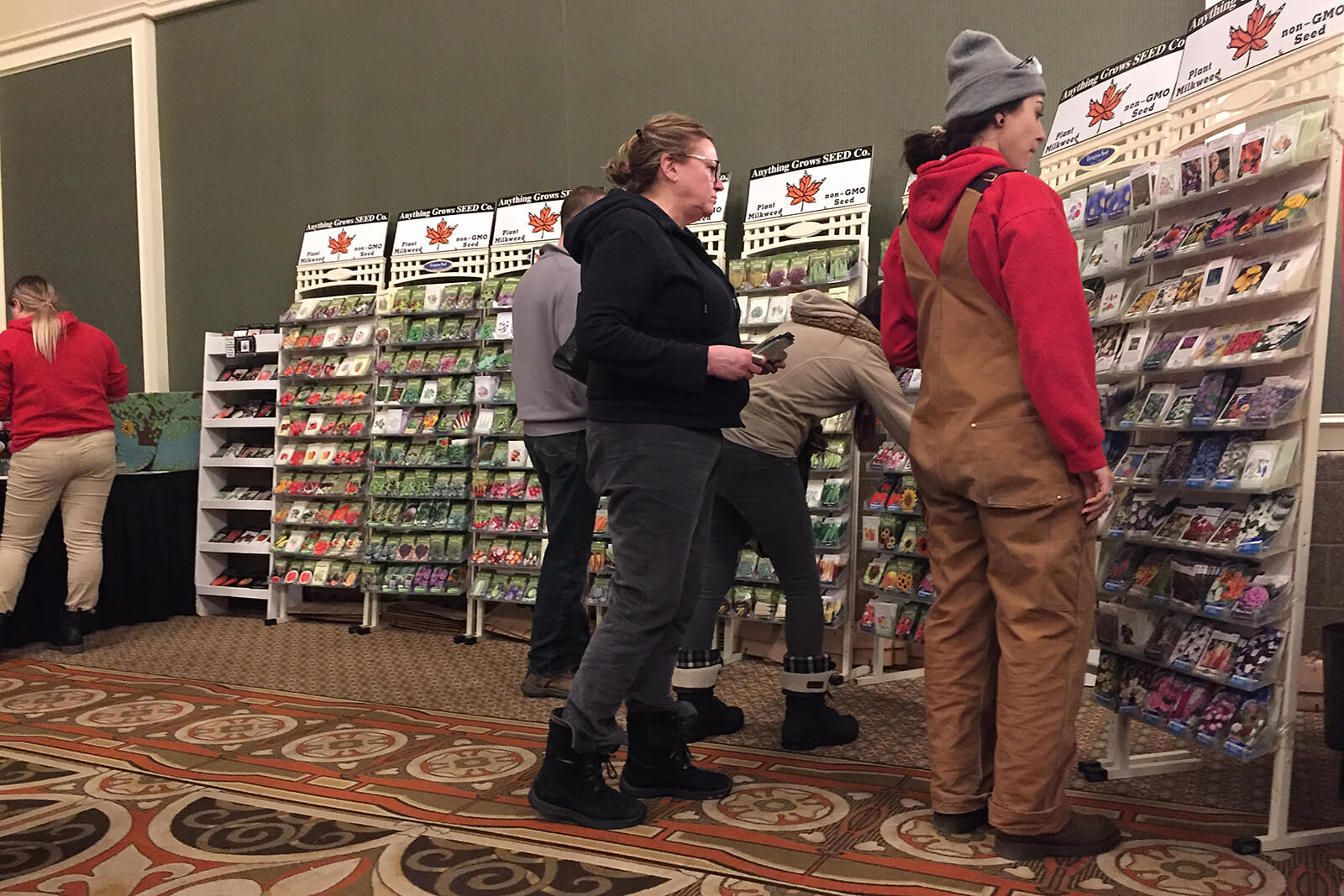 Plant loves come out to London Chapter event
Held Feb. 9 in the Crystal Ballroom at the Lamplighter Inn in London, Ont., the second annual Plant Symposium was a huge success. Co-hosted by Landscape Ontario's London Chapter and the Ontario Association of Landscape Architects (OALA), the full slate of garden related seminars provided a great day for gardeners of all skill levels.

Despite a wintery forecast for the day, nearly 180 attendees comprised of horticulture and design students from Fanshawe College, landscape architects, landscape designers, Landscape Ontario members, contractors and members of local horticulture societies were in attendance.

Participants enjoyed socializing and chatting with the 10 marketplace vendors during lunch and in between speakers. Vendors included Parkway Gardens, Vanluyks Garden Centre, Baseline Nurseries, Millgrove Perennials, Anything Grows Seed, Fanshawe College, Garden Glamour, Reforest London, City of London and Natalie Coles Children's Books. There were a lovely assortment of plants, outdoor focused children's books, bonsai trees, and curated garden accessories available to purchase and given away as fabulous door prizes.

The four speakers for the day included Paul Zammit, Lorraine Johnson, Mathis Natvik, and Brenda Gallagher, all of whom were inspiring and offered a wealth of knowledge. The audience was captivated by the topics which included Rethinking Beauty: Planting with Greater Purpose, Growing Edible Native Plants; Merging Ecology; Aesthetics and Infrastructure with Landscape Design; and Problems with Invasive Species. The presentations were both informative and relevant to the wide range attendees in the audience.

Organizers would like to recognize the following sponsors who helped make the event a success: OALA (co-host sponsor), Baseline Nurseries (lunch sponsor), and Grand River Brick and Stone (coffee sponsor). Canadale Nurseries, Parkway Gardens and Vanluyk Garden Centre donated plants for centre pieces and to add a touch of spring colour throughout the event.

Feedback from attendees was very positive, with some saying they will encourage others to attend with them next year. The third annual Plant Symposium will take place in February 2019.