February 27, 2023
Photographer Spotlight - Michael Muraz
Photographer Spotlight - Michael Muraz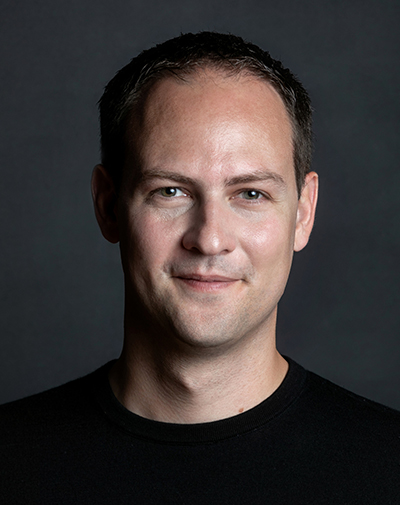 ---
Michael Muraz is a Toronto, Ont.-based, award-winning architectural photographer, bringing technical precision and creative passion to his fine art and commercial work. He creates emotionally stirring images that celebrate the most engaging details of the spaces he shoots. His work has been featured in prestigious publications such as:
Azure, Architectural Record
, the
Globe and Mail
, and the
LA Times
. View more of Michael's stunning work at
michaelmuraz.com
.
* Top Image: Trillium Park in Toronto, Ont. — Landinc, West 8
How did you get into landscape/ garden photography?
A couple of landscape architects reached out to license images from photo shoots for architectural firms. It opened the door to start working with the landscape architects directly, creating images tailored to their needs, where the landscaping shines and the building is there to provide context.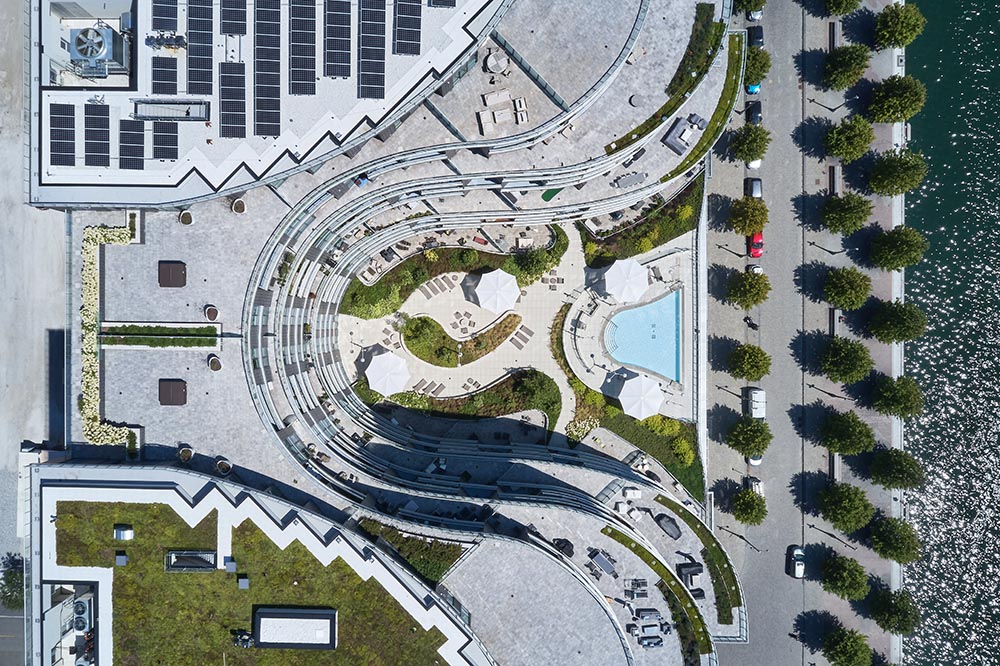 Aquavista at Bayfront in Toronto, Ont. Landscape architecture: Janet Rosenberg & Studio
---
What catches your eye when you are photographing a garden?
The context of the garden is a key element to guide my photography. For example, is it an intimate private garden or a public space encouraging social interactions? What are the distinctive features of the space (sculptures, plants, lighting, etc.)? I'm also attracted to the geometry of the design (often created by the hardscape) and its relationship to the organic shapes.
Do you have any tips or tricks you can share?
It's important to have good communication before the photo shoot. I work with the client to make sure the space is ready to be photographed and that their client understands what's involved (length of the photo shoot, time of day, clean-up and staging, etc). We tend to shoot when the landscaping is at its peak season, but it's sometimes interesting to showcase the garden at a different time of year (e.g. in winter). It's also very rewarding to photograph a garden several years later to showcase its growth. My images are frozen in time but the gardens are in constant evolution.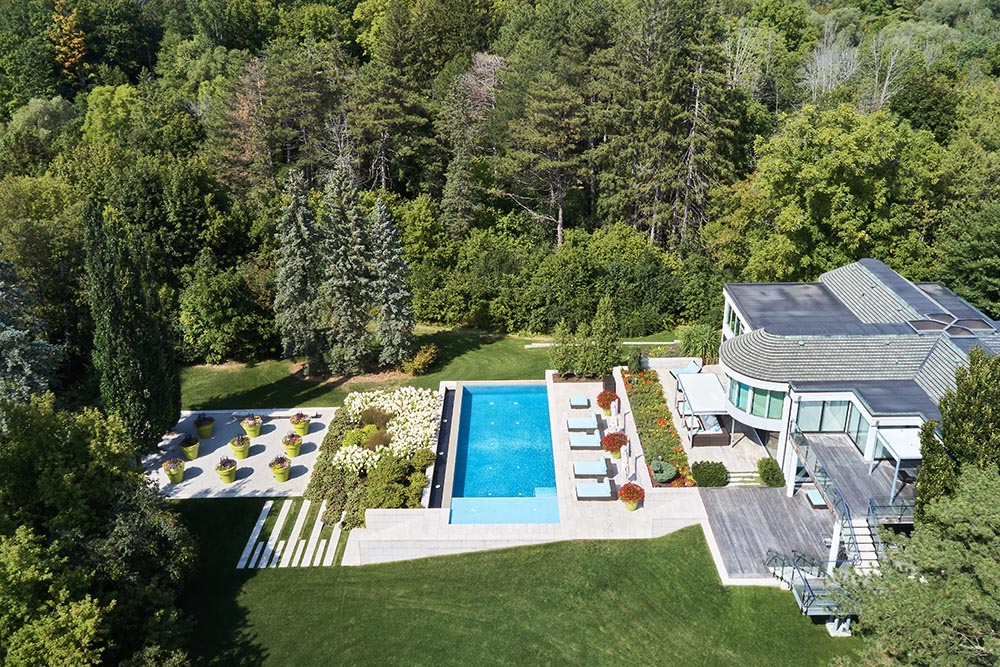 Richmond Hill, Ont. estate. Landscape architecture: Janet Rosenberg & Studio
---
What are some of your favourite gardens you have photographed?
With architectural photography, and landscape photography in particular, I love the variety of spaces I have the opportunity to photograph. From photographing a public garden in a snowstorm to capturing an amenity terrace from the roof of the building — there's always something interesting! I particularly enjoy public spaces and capturing people's candid interactions with the design. Gardens are designed to be enjoyed by people and it's important to show it.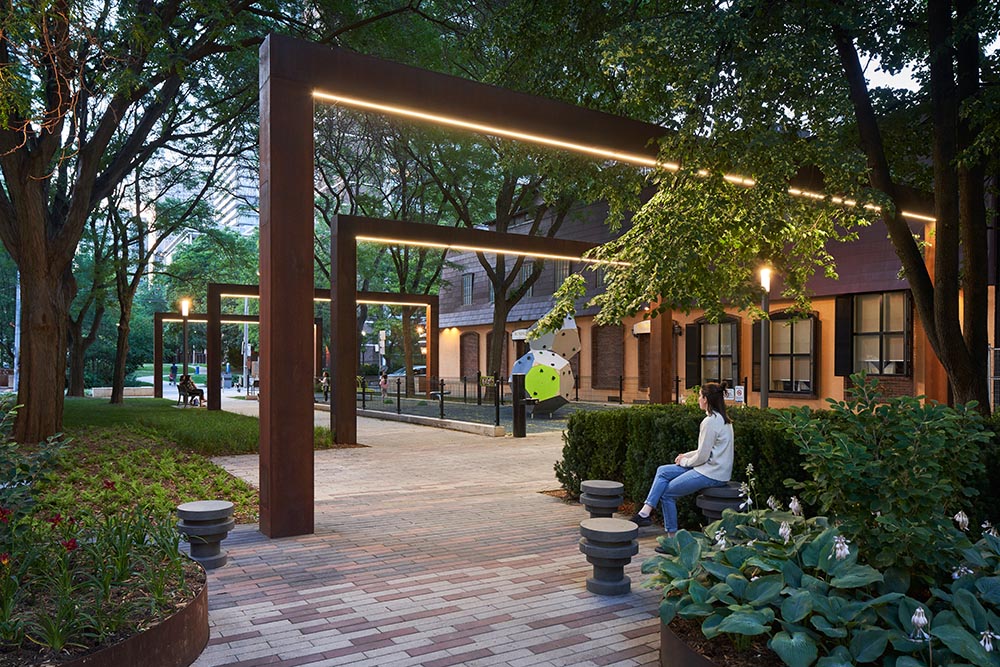 James Canning Gardens in Toronto, Ont. Landscape architecture: Janet Rosenberg & Studio
---

What is your favourite camera gear for shooting gardens?

It's important to capture a range of images, from wide angles to detail images of key features. I've particularly enjoyed adding drone photography for landscape architecture, as it allows me to capture very different perspectives. It helps convey the context of the garden and orthographic views can be a useful tool to illustrate the site plan.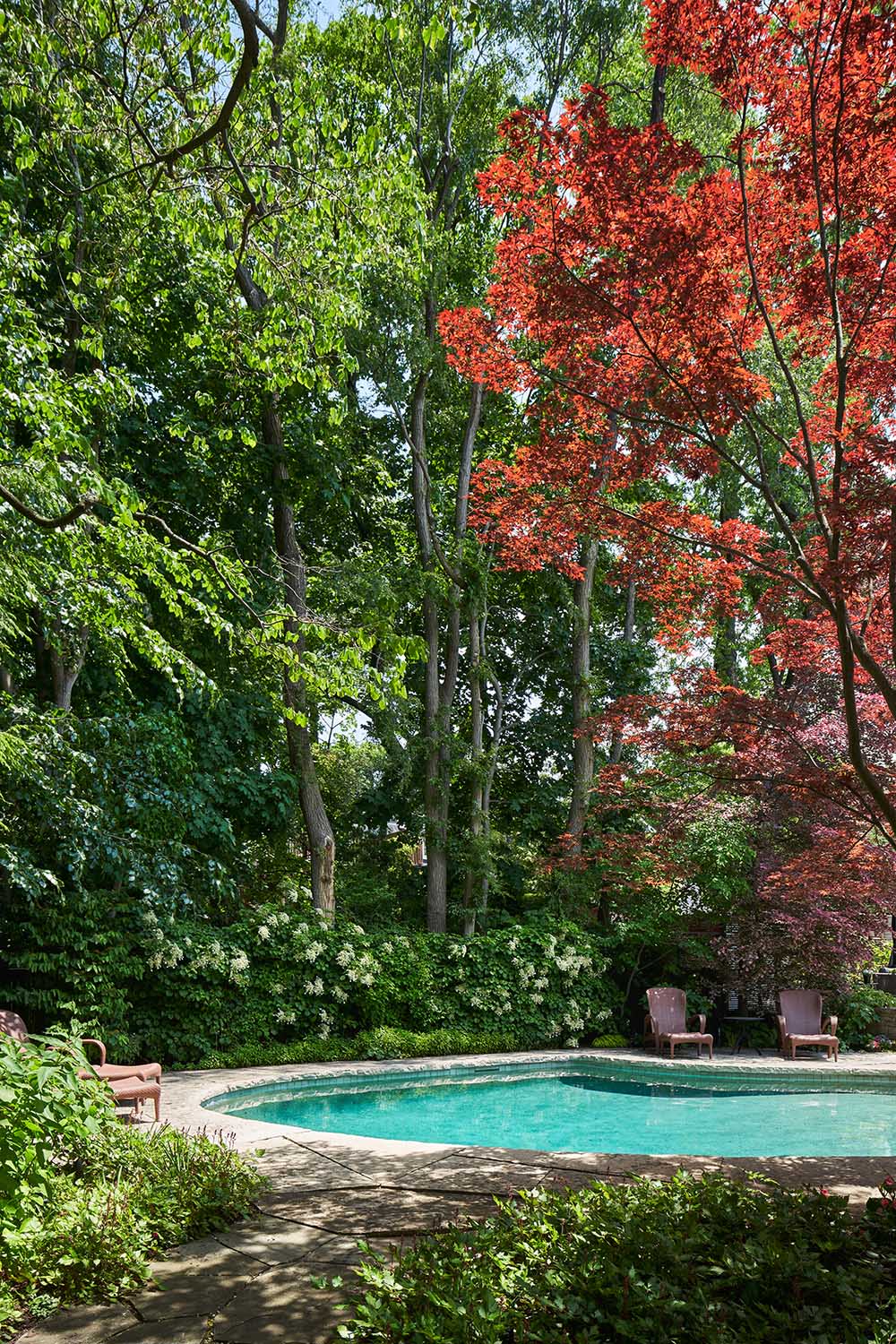 South Hill Private Garden. Landscape architecture: Janet Rosenberg & Studio
---