April 25, 2023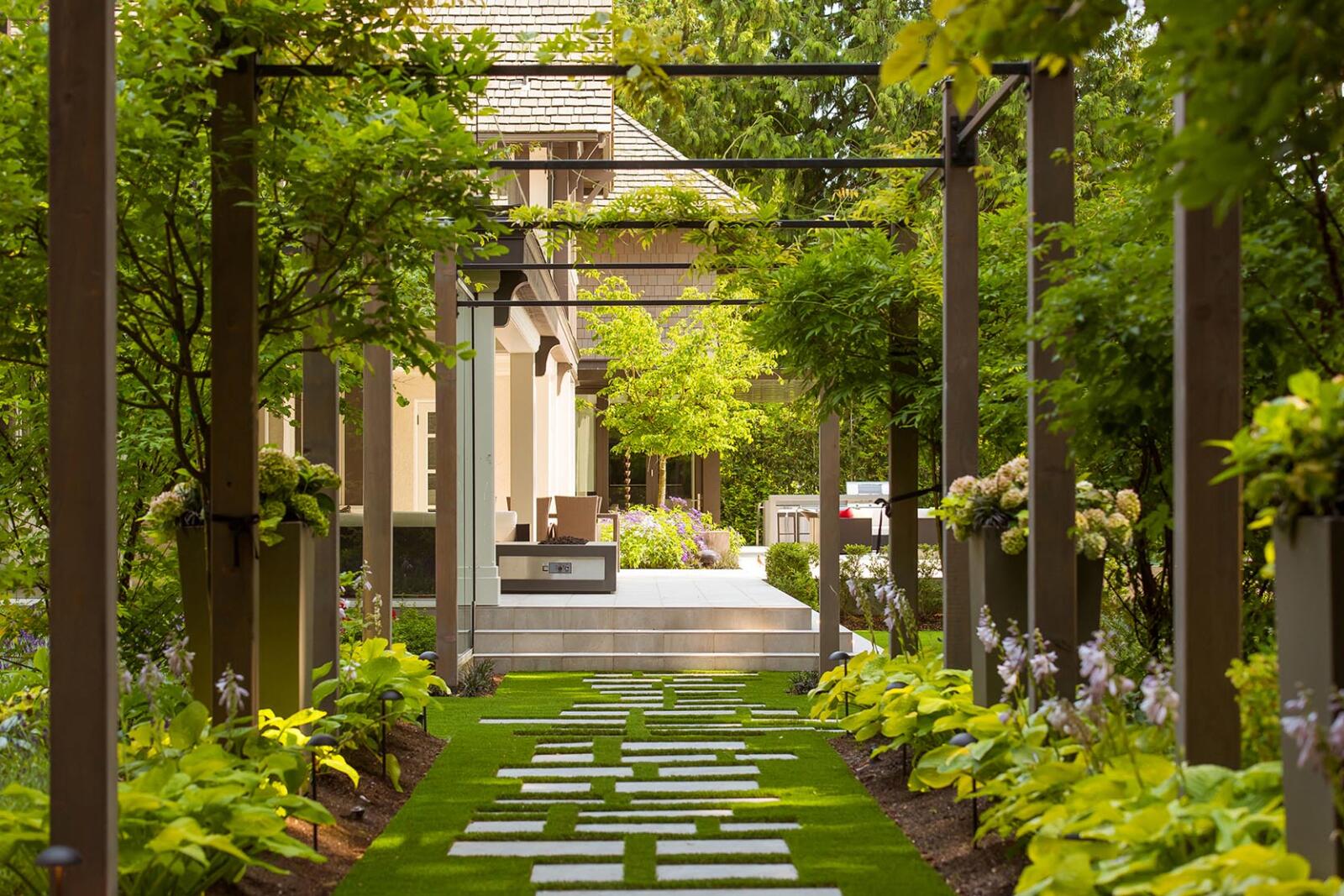 Photographer Spotlight - Brett Hitchins
Photographer Spotlight - Brett Hitchins
---
Brett Hitchins is a Vancouver-based commercial photographer and the owner of Brett Ryan Studios. He grew up on a family farm outside Kingston, Ont. and began his career in landscape architecture as a design consultant and project manager. His daily work focuses on portfolio imagery for distinguished architects, landscape designers, and engineering firms, helping to communicate the value of their work through multi-disciplinary visuals. Hitchens is a nationally accredited member of the Professional Photographers of Canada and seeks to capture the experiences that unfold in our built environments.
* Photography by Brett Hitchins, Brett Ryan Studios — Landscape architecture by Paul Sangha Creative
How did you get into landscape/ garden photography?
I began my career in landscape architecture. I've always been oriented toward visual arts, graphic design, and anything image related. After graduation from the Landscape Architecture programme at University of Guelph, I moved from Ontario to Vancouver. For several years I worked at a mid-size firm specializing in large scale commercial projects. While I was there, I championed many of our firm's marketing materials, designing our website, proposals, and coordinating award and publication submissions. We didn't have strong photography for all our portfolio projects and eventually I started going to sites and documenting the work myself.
I invested in a camera and enrolled in a few photography courses at a local school to improve my skill set. I started taking more courses on nights and weekends. I grew to love it and eventually some other consultants in the area began hiring me to capture their projects. Within a few years, it quickly turned into a full-time business.
When I made the career transition to photography, I was fortunate to bring a considerable network of contacts from the design and consultant industry. The landscape architecture community is very niche and those relationships have led to many opportunities capturing high-end private residences and luxury homes and gardens.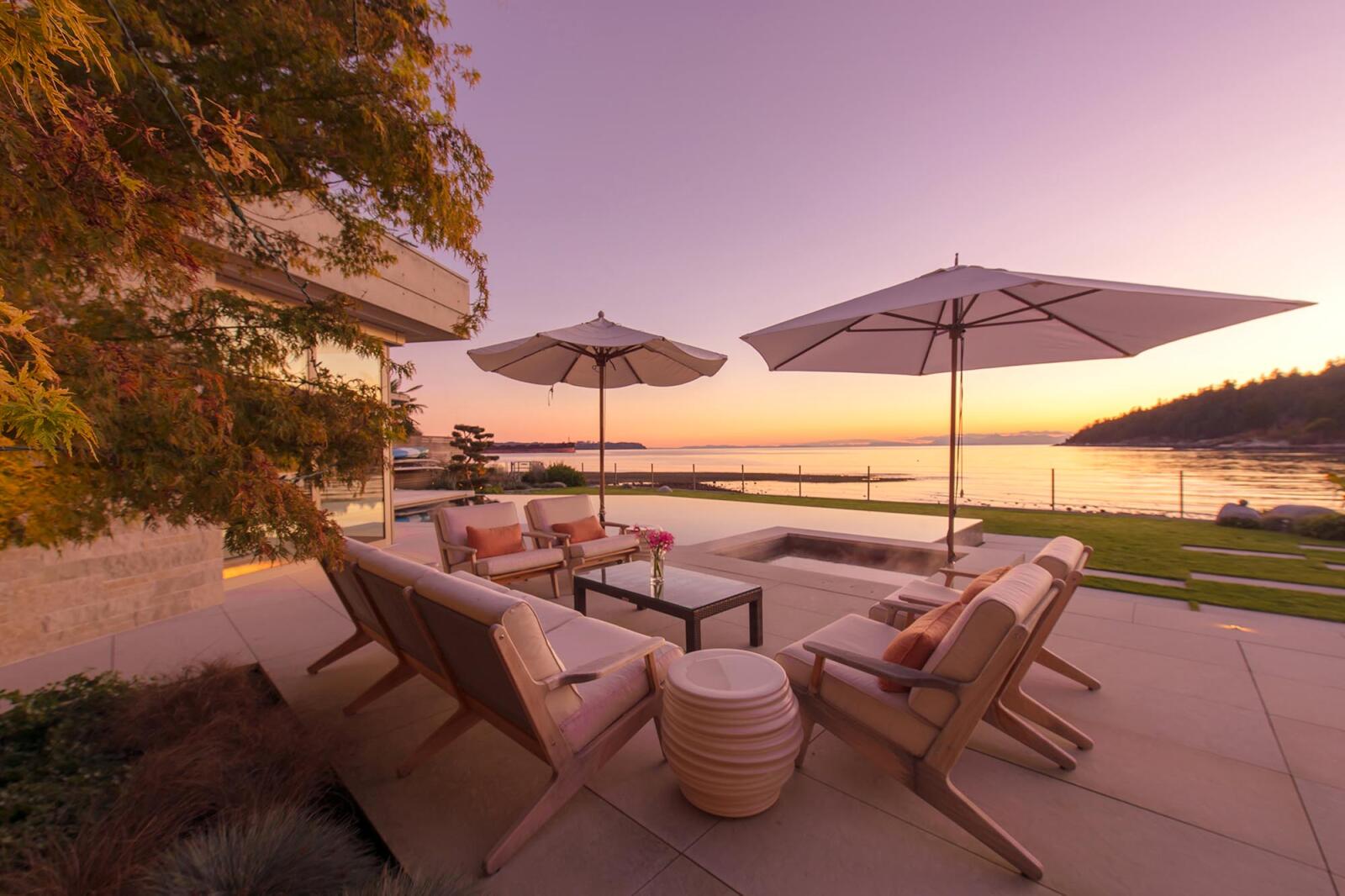 What catches your eye when you are photographing a garden?
My first impressions come from the relationships with the main residence and within the site. I want to understand how people live in and use the spaces throughout the property. How did the designers solve the site constraints, which opportunities did they make the most of, and what does the final outcome offer a homeowner and guests?
From there, I am drawn to the details. How well thought out and executed is the construction? What materials were chosen? How are corners treated? How do surfaces interact? What's the relationship between softscape and hardscape? How is the planting layered? Photos that capture those ideas add value.
Lastly, I try to imagine how the site will look throughout different seasons and in a few years. What is worth returning to capture, like spring blossoms or colour fall foliage. I like to find textures and shadows that create abstract photos. Those images can help communicate design themes that are difficult to capture, ideas like a sense of mystery, simplicity, or harmony.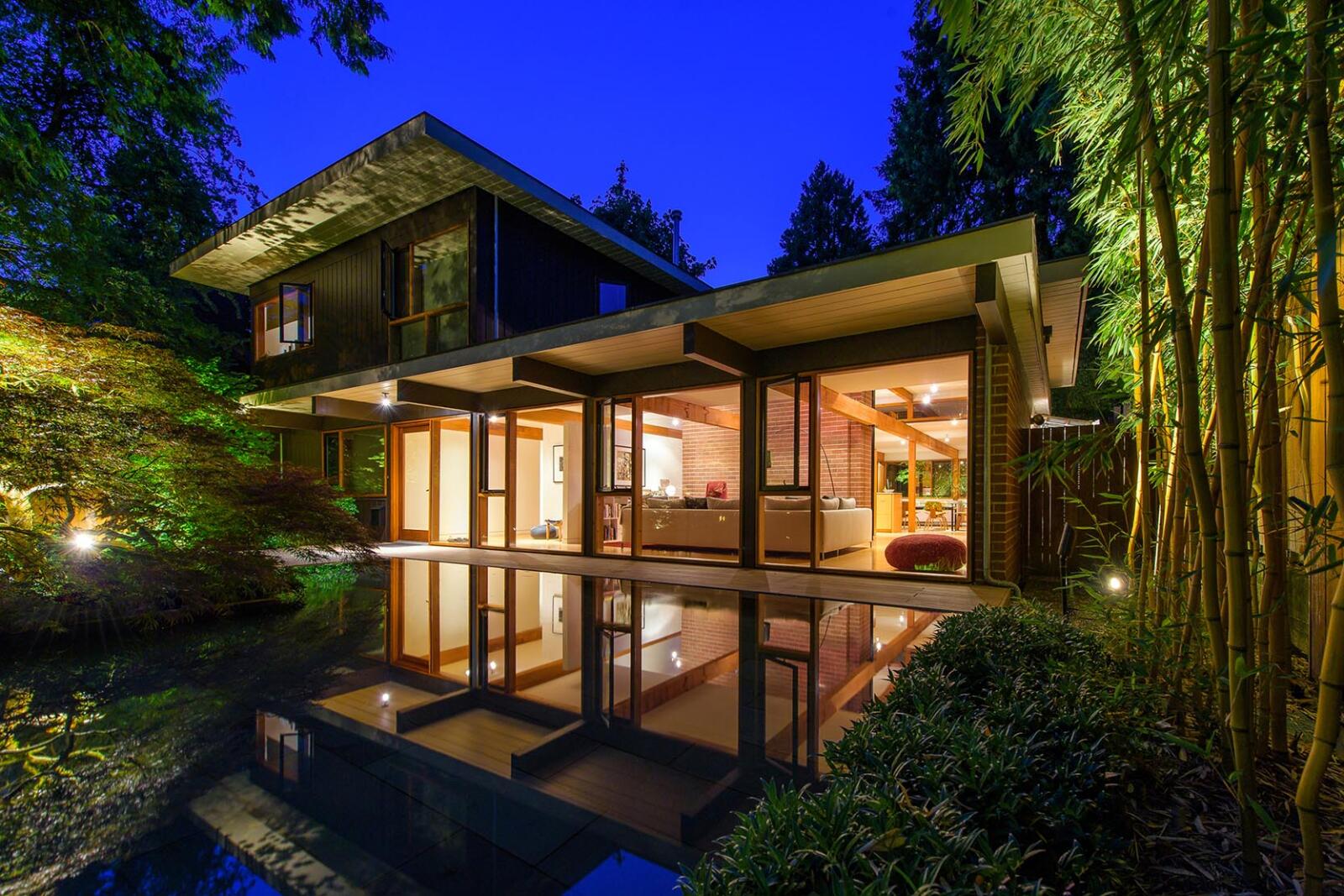 ---
Do you have any tips or tricks you can share?
The purpose of photographing any site is to tell its story. At the end of the assignment, you should be able to sit down with someone who knows nothing about the project and share what makes the project successful from the final image collection.
My advice is to focus on creating meaningful image collections rather than just a few nice images. Create a shot list with key vantage points, capture images of the important spaces at various scales, and photograph gardens across the day as the light moves throughout the site. People often overlook details and textures, however, I find they make for some of the most interesting imagery. They give space for the viewer to immerse themselves in the project, to think about the hidden design ideas and
thematics
, and quickly communicate the effort involved in the
craftsmanship
.
Because gardens and landscapes evolve throughout the seasons and years, I think it's important to shoot with the mindset of capturing the story at this place in time. Don't photograph with the intent of capturing content for a social media post. I think it's better to think in the context of legacy projects, like a book. I want to create a collection of images that the designer can look back on 20 or 30 years from now and remember their work. Or that a family can look back through an album and remember a point and time within their lives.
For more tactile advice, it's important to control perspective, keep parallel lines straight, and shoot in good light. Early in the morning, towards dusk, and into the blue hour are the best times to photograph. And overcast days are typically better than sunny days because the soft light creates less contrast between bright highlights and shadows.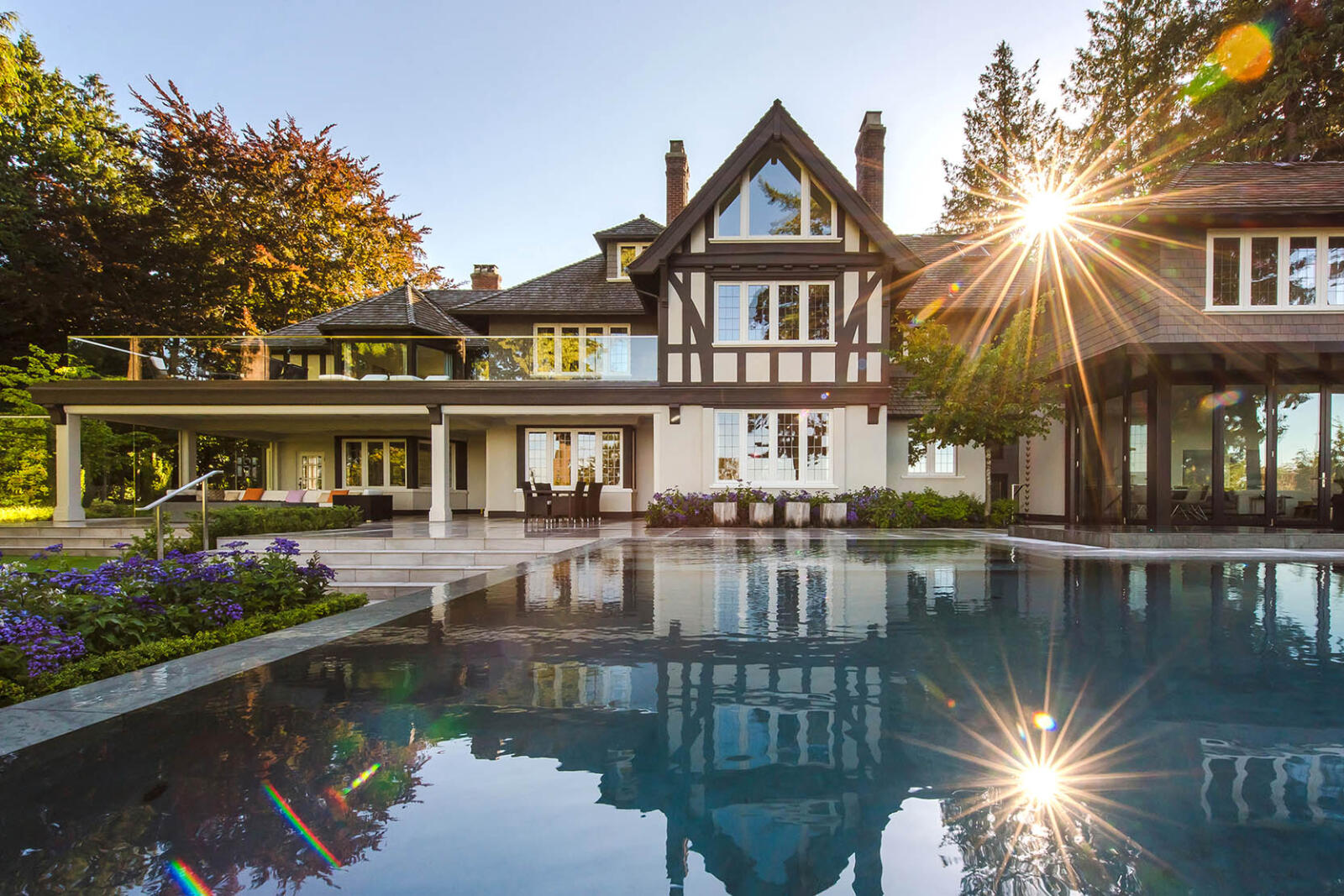 What are some of your favourite gardens you have photographed?

There are a lot of beautiful properties in the greater Vancouver area. I love the Pacific Northwest design aesthetic with clean lines, contemporary architecture, and timeless materials. Many homes out here have mountain views or strong connections with the water, which are exciting to capture.

I have a close relationship with many high-end designers and contractors. Some of my favourite projects are Paul Sangha Creative's work. Their design team is incredibly dedicated and their projects are fantastic examples of the value that design can offer a homeowner.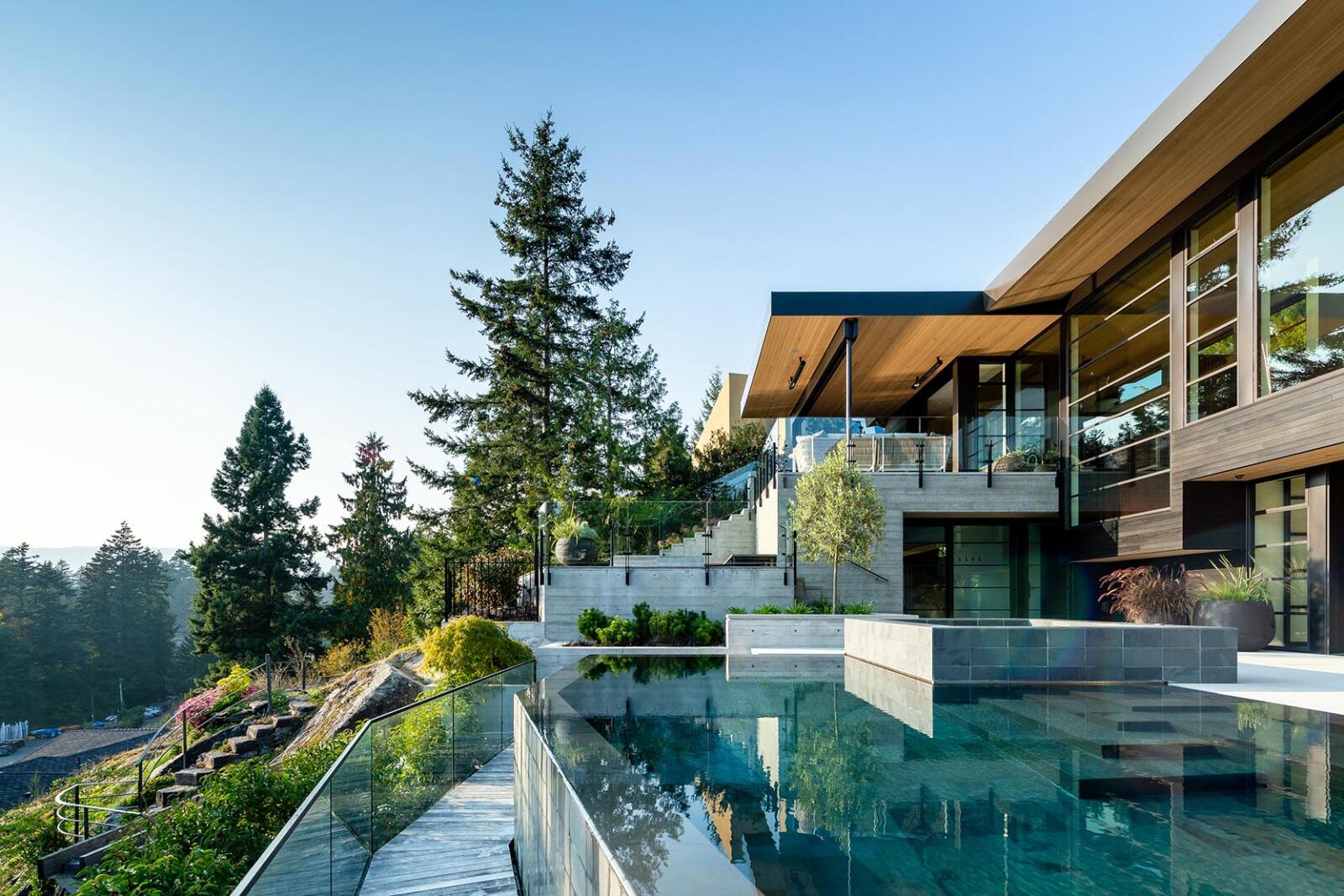 What is your favourite camera gear for shooting gardens?

I capture most of my architectural photography with a Nikon system and love the 19mm tilt-shift lens. The imagery is sharp and vibrant when working on a tripod and the lens allows me to control perspective in the camera. For softer focus and cleaner colours, I have a Canon mirrorless system. It's smaller and easier to carry, and the images translate nicely from the camera to Lightroom. Longer focal lengths work best for isolating details. For drone imagery, I use a DJI Mini 3. Drones have come a long way in a short time. To get 4K aerial imagery from such a small piece of equipment at less than the cost of most professional lenses is an incredible value.