March 28, 2018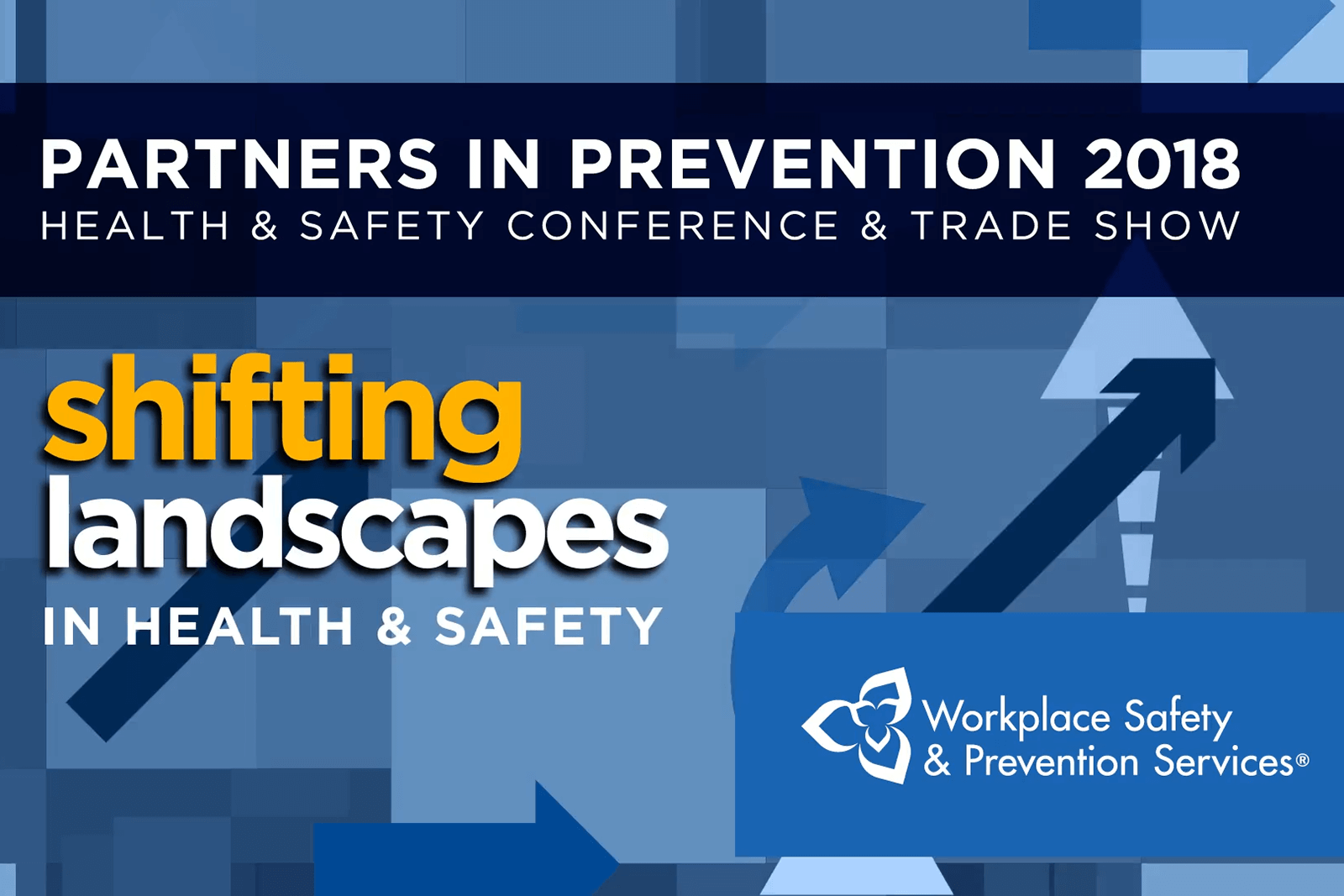 Shifting Landscapes in Health and Safety
Partners in prevention 2018: Health and Safety Conference and Trade Show
The Canadian health and safety landscape is constantly shifting. Whether it's new legislation, innovations in technology, quality and safety standards, changing demographics or workplace culture, today's health and safety community is challenged with staying ahead of the curve.
This two-day event runs May 1-2, 2018 at the International Centre in Mississauga, Ont., and features keynote speakers, a full conference program and trade show.
Learn about everything from contractor safety management to legal access to marijuana to Ministry of Labour priorities from experts within the industry and the successes of other companies.

Other key areas include:
The WHMIS Escape Room
Healthy Living Pavilion where you can get ideas on improving health and safety at home.
High-risk Display
Distracted Driving Pavilion
Bring Safety Home: Offering parents relevant information for young workers.
Virtual Reality
...and more!
Gain insight today to prepare for tomorrow.

Special early bird rate available until March 30, 2018.

For pricing and details, visit the event website.
EVENT WEBSITE