September 15, 2019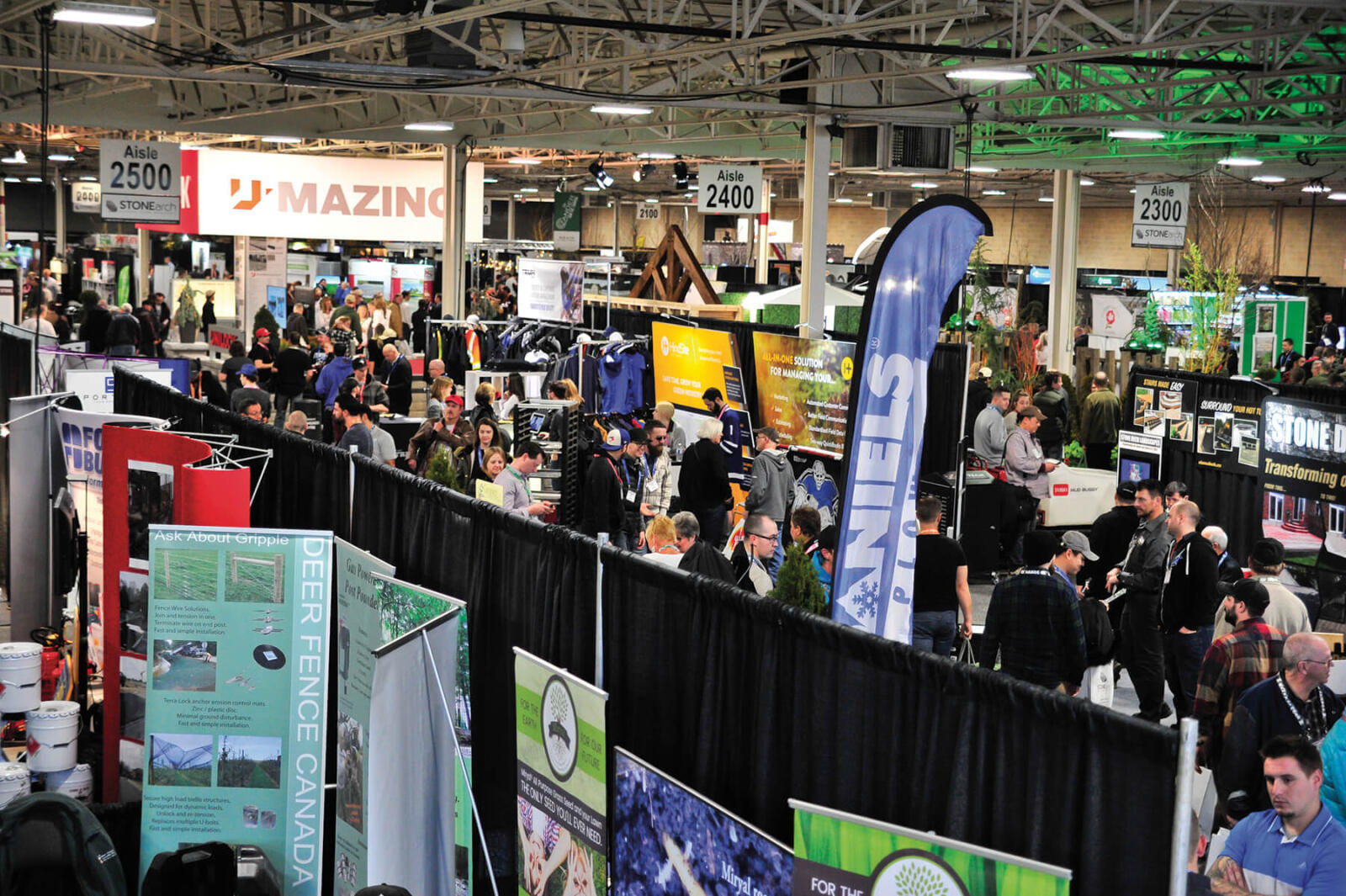 Owners and staff can all benefit from attending Congress '20
In a matter of months, you'll be completing jobs, laying off or recruiting staff, dreaming of hot vacation spots and re-engaging with family and friends. The number-one thing you will want to do before shutting down for the season is to develop a game plan to bring your key staff to Landscape Ontario's Congress '20, January 7-9 at the Toronto Congress Centre.

Like most business owners, you will want to set goals and make resolutions for the 2020 spring season. By developing project strategies, business goals and sending your key personnel to the Congress Trade Show and Conference, you'll be set up for a productive start to the new year with an empowered, educated team.

Why is it critical to attend Congress with your team?

As a business owner, your greatest challenges after securing projects, is to work on the business and have your team trained and ready to hit the ground as a dynamic force. The Owner's Only Workshops, included with a one-day or full conference pass, and the Peer to Peer Workshop, a ticketed event on Jan. 6, are must-attend events for you.

The show is perfectly timed to meet your team training needs before they disperse for well-deserved vacations. From the 600 plus multi-national suppliers, free show floor demonstrations and comprehensive conference program offering business, horticultural, practical and technical ideas from experts and leaders, you have a one-stop opportunity to cross-train or uptrain your team for the skills they'll need to ensure your future success.

"All green professionals, whether they are business owners or employees, are looking for new tools, techniques, and products, that can assist in completing jobs efficiently and cost-effectively," says Heather MacRae, Director of Events and Trade Shows at Landscape Ontario. "Each year, volunteer show committee members diligently work to make Congress a premier educational event that compliments thousands of products and services, presented by our industry suppliers. There are always new aspects to the show, such as this year's Recruit LIVE, Patio Lounge, and Congress 'After Dark'. Visitors are guaranteed to learn something, meet people and have fun."

Before sending your staff to the show, give them a specific aspect to cover: exhibits, conferences sessions, demonstrations, exploring new products, meeting with new suppliers or building relationships with existing suppliers. By having them focus on a specific task, they'll learn more and bring back better information, develop new contacts and re-enforce the positive relationships you've built for the company. This will also ensure they enjoy their Congress '20 experience to the fullest.

Mark your calendars now for Congress '20 which kicks-off on Warm-up Monday (Jan. 6). Here, you will learn about practices and changing conditions that impact turf management, ensure optimal growth and minimize conditions favourable to pest insects, weeds and pathogens at the IPM Symposium.

Also on Jan. 6, the Landscape Designers Conference allows you to explore your creativity, get advice on plant choices and build solid strategies for a profitable business. The final Monday event is for business owners who want to step-up their leadership game. The Peer to Peer Workshop is a customized look at current issues affecting all business owners, and the January sessions takes input from you on what topics should be focused on in subsequent sessions.
With a one-day or full conference pass, you and your staff can attend the Congress Conference sessions that run Jan. 7-9, where you will acquire business, practical and technical knowledge. Concurrent sessions run mornings and afternoons, along with keynote speakers at lunch. Leading experts will take on topics of paramount importance to green professionals, including: a multi-generational workforce, pest and stormwater management, plant selection, water features, traditional, digital and social marketing, leadership and secrets for hiring great people.
Luncheon keynote sessions are not to be missed! On Tuesday, Graham Sherman, Co-Owner of Tool Shed Brewing Company, will share why adopting a collaborative approach with your competitors can actually be a healthier way to do business. Is your company taking advantage of disruptive new technologies, or simply being disrupted by them? In the Wednesday keynote, Amber Mac will look to leading organizations to explore the practice of relentless adaptation. Keynote sessions are open to one-day or full conference pass holders only.
You'll gain valuable knowledge at the LIVE series that take place twice daily on the show floor. At Hardscape LIVE you'll delve into hardscape installation techniques that improve efficiency and profits. With a focus on proper tree selection, planting and maintenance strategies, Green LIVE will help you deliver a better product and service to your customers. Equipment and employees must be transported safely to job sites, and at Drive LIVE, police officers will be on-hand to demonstrate how to comply with Ontario regulations. New for 2020, Recruit LIVE is an opportunity for you and your employees to network, interview and be hired. The LIVE series is free with a trade show badge.
To register for the Congress Trade Show and Conference, visit LOcongress.com. The website features many details that will assist you in developing the strategies for bringing your team to Congress '20. Warm-up Monday events, conference sessions and pricing are all available online.