May 15, 2014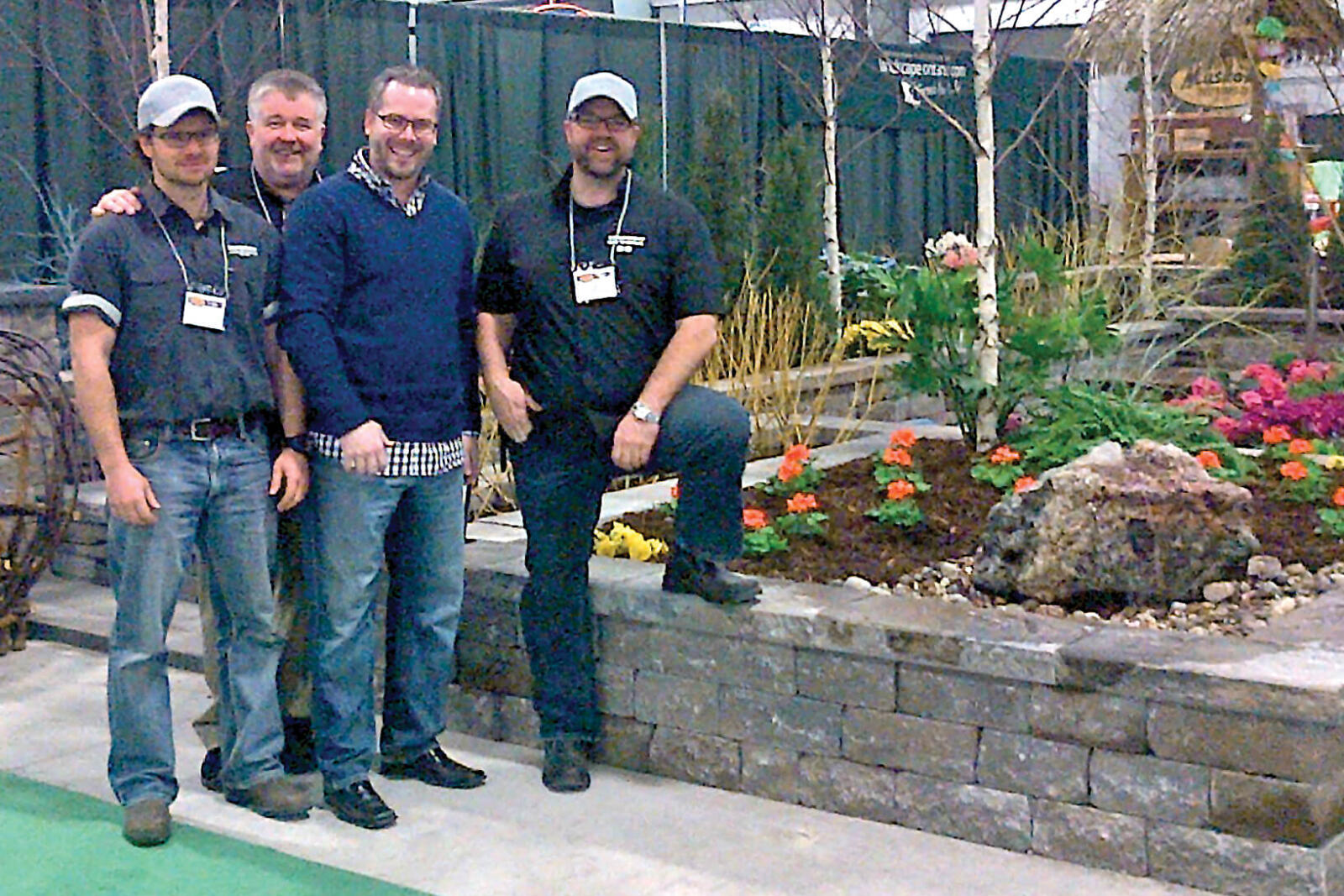 Ottawa team builds garden for Cottage and Backyard Show
Springtime in Ontario includes home shows. New this year, members of the Ottawa Chapter designed and built a 600 sq. ft. garden at the Cottage and Backyard Show.

The show took place at the EY Centre in Ottawa from Apr. 11 to 13. The garden was designed by Sundaura Alford of A Cultivated Art, and built by Hansen Lawn and Garden, along with Permacon and 50 students from the Algonquin College Horticultural Industries Program, under the supervision of instructor Steve Neumann.

The students gained valuable garden and trade show build experience as they worked in two groups for three-hour shifts. The garden, completed in seven hours, included garden beds with birch trees, Hydrangea macrophylla, dogwood shrubs, pyramidal junipers, flowering spring bulbs and Icicle pansies.

The generous support of the following Ottawa Chapter members made this garden build possible. Permacon generously donated the stone product for the build, while plant material came from GreenLife Wholesale Nursery and Algonquin College. Birch trees came from Manotick Tree Movers, and mulch from Artistic Landscape Design.

A thank you goes out to Ottawa Chapter directors Ed Hansen, Sundaura Alford CLD, Mike Fulcher, Sarah Johnston and Steve Neumann for all the work they accomplished to complete this project.