December 15, 2017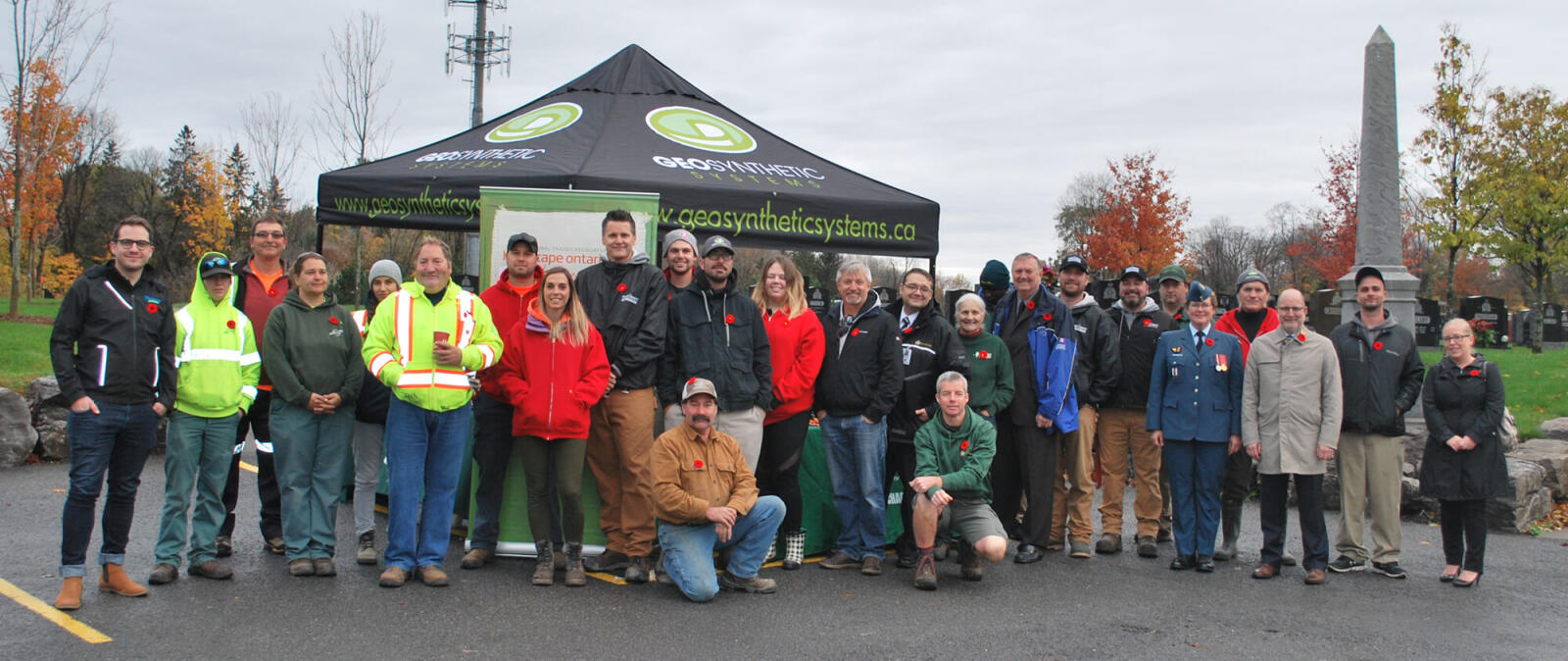 Ottawa Chapter preps military cemetery for Remembrance Day
The 12th annual Ottawa Chapter Day of Tribute to the Canadian military and their families, presented by Geosynthetic Systems, took place at the National Military Cemetery at Beechwood in Ottawa, Ont., on Nov. 3. Event chair, retired Master Warrant Officer Pete Campbell opened the ceremony with thanks to the 26 people in attendance.

Attendees included the following dignitaries and sponsors: Pete Campbell, Geosythetic Systems, Day of Tribute Chairperson; Warrant Officer Julie Archambault, Department of National Defense; Dominique Boulais, Commonwealth War Graves Commission; Deputy Mayor Bob Monette and his assistant Cynthia Morgan, City of Ottawa; Benoit Bazinet, Beechwood Cemetery; Trevor Davidson, Head Horticulturalist, Beechwood Cemetery; Chris Urquhart, Ottawa Chapter board member; Brett Jeacle, Manderley Turf Products; Kelly Mulrooney, Geosynthetic Systems.

Thank you to the following companies who participated in this event: Clintar Landscape Management Ottawa, Geosynthetic Systems, Green Unlimited, Hirsig Landscapes, Lafleur de la Capitale, Mr T General Contractors, Natural Impressions Landscaping, Nutri-Lawn Ottawa, Peter Smit & Sons, Weedman Ottawa.

Sponsors of the event included: Jerome Landscaping (coffee and muffins), Bradley's Insurance (lunch), Peter Knippel Nursery (plant material), Plant Products (fertilizer).