January 4, 2020
Opportunities are ours for the taking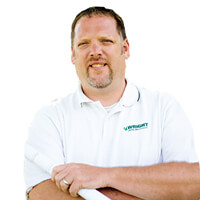 As I sat down to write my first President's Message, I thought about all of the presidents before me, and their contributions to this organization's amazing history. I am humbled to be in this position, but readily admit there is plenty to do — both to build on this legacy and ensure it is future-ready.
I'll start by bringing you on a personal journey. I could tell you that I come from a long line of landscapers, but the line is pretty short. My dad, John Wright, founded Wright Lawn Spray in 1967 in a small rented garage in Waterloo, Ont. Dad grew up on a farm, so he knew what hard work was all about and what it means to be a steward of the land. He came from a long line of farmers and wanted to carry on that legacy, but he and his father didn't see eye-to-eye. I learned many years later that it is difficult to work with your father when you have your own opinions to share. It seems stubbornness is a family trait. I grew up in the business and witnessed its evolution from a small spray business to a full-service landscape company. I left home, went to school, and worked around the continent before coming home to carry on the family legacy. I've often heard that it is harder to start a business than it is to carry one forward as a second generation owner, but I have to disagree. It can be just as difficult, full of risk and uncertainty. Transitions are hard: there is a lot of weight on your shoulders, fear of failure, fear of losing your shirt — and the shirts of those that came before you. Luckily, my dad had some good advice and taught me to surround myself with experts who are passionate about what they do. These are the people I now learn from every day.
Legacies need nurturing: they are built, maintained and grown. As landscape professionals, we have the opportunity to surround ourselves with other experts in this organization that we call Landscape Ontario. We create opportunities for ourselves to learn and grow when we attend seminars, committee meetings, chapter meetings or tour the halls at Congress. Being involved with Landscape Ontario has allowed me to make the connections and access knowledge that has brought me to where I am today. A lot has changed since dad became a member of Landscape Ontario in 1973.
As landscape professionals, we face an ever complex set of issues: a sector-wide labour shortage, insuring snow contractors, a decade-old pesticide ban, invasive pest species, and climate change.
I am honoured to carry on the legacy of leadership that moves our profession forward and committed to our journey together for the next two years. There are amazing opportunities to improve our labour, insurance and climate change issues. They say that climate change can be slowed by planting trees. Who better than us to grow them, plant them and make sure they survive to cool our cities and clean our air. We can give our youth and new Canadians the opportunity to make a difference and change the world for the better. We are Green Professionals and the legacy is ours to carry.
---