June 15, 2016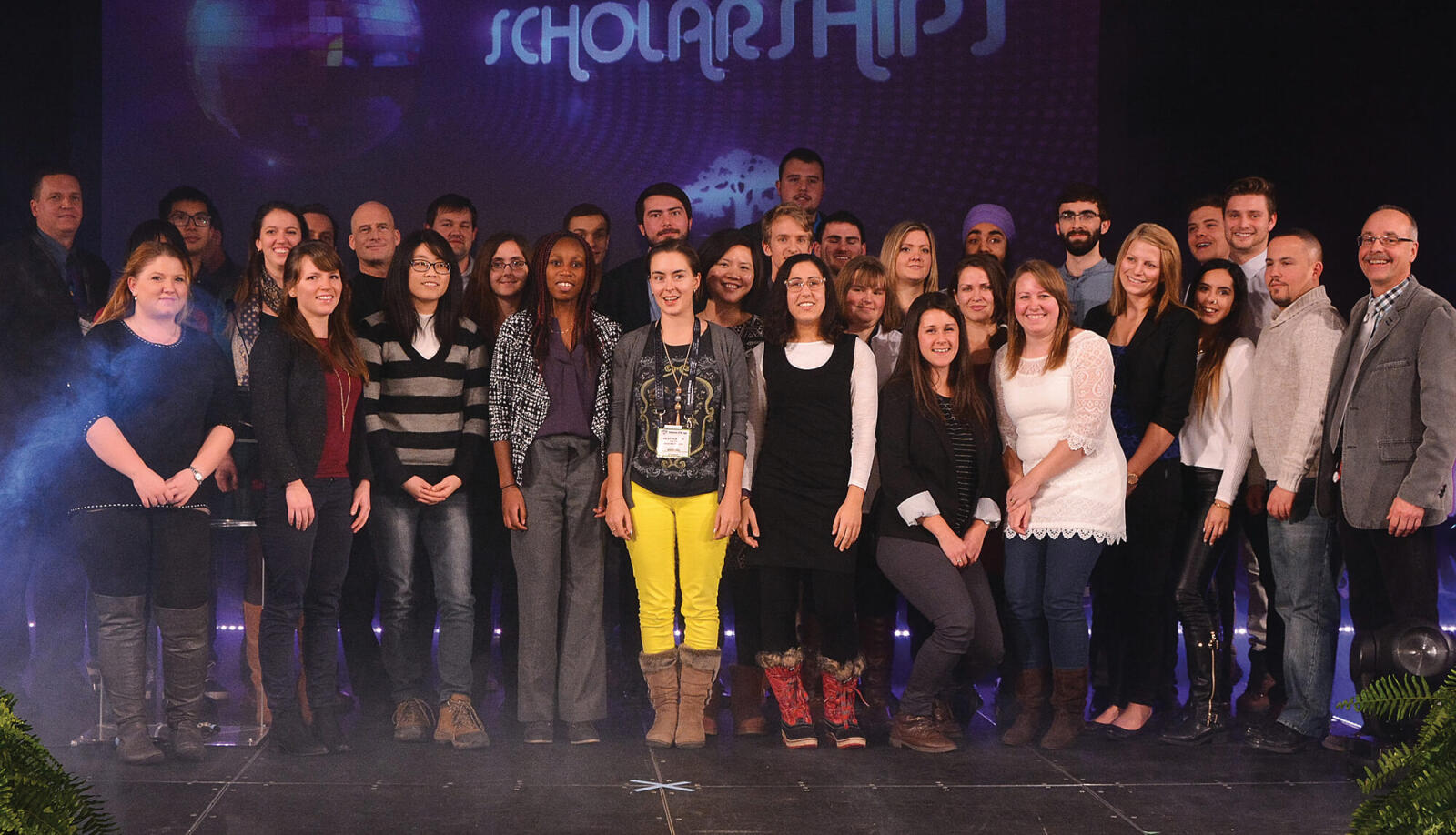 OHTF scholarship deadline June 30
With over $50,000 in scholarships and bursaries awarded to high school and post-secondary students each year, the Ontario Horticultural Foundation (OHTF) provides a boost to aspiring green professionals. Created by a group of industry leaders in 1979, the OHTF's mandate is to ensure a healthy future for the horticultural industry through financial support of research and scholarships.
Applying is easy, and typically only requires students to send their transcript and an essay describing why they are pursuing a career in horticulture. The application deadline for 2016 scholarships and awards is June 30.
Under the OHTF umbrella, the Cullen Scholarships Program offers up to $30,000 each year to students at various post-secondary schools and Landscape Ontario chapters, industry members and companies also have scholarships for students located in specific parts of the province or studying specific areas within the profession.
Humber College horticulture technician student Corina Ottnad received the $1,000 Horst Dickert Memorial scholarship last year. Ottnad says she learned about the OHTF from instructor Gino Teolis.
"He has been really good at keeping our class informed about opportunities that are available," Ottnad said. "He took the time to speak with us about the Ontario Horticultural Trades Foundation, and he really made sure that we realized how special the program is."
Teolis says he and his colleagues at Humber make sure their students are informed about the OHTF because post-secondary education can be a financial challenge, and the foundation was created to help passionate individuals along their path to the green professions.
"We have a town hall each fall where we bring in an industry leader to speak with our first year students, and for the past few years, we have invited Landscape Ontario's executive director, Tony DiGiovanni," Teolis explained. "Tony talks about the OHTF and all of the scholarships available to horticulture students. If the students are not reminded later on, many of them will forget to apply. So our program coordinator Richard Zoltek encouraged me to contact the students in the spring to remind them about the program at the deadline. Last year, I sent each of our students a personalized e-mail encouraging them to apply and so last year, instead of just two, we had about 14 students apply for scholarships and 11 were successful. It just made my day when I found out that so many of our students got scholarships."
Denise Hostrawser also received a $1,000 scholarship from the OHTF in 2015. A second year student in the horticulture technician program at Niagara College, Hostrawser also learned about the OHTF from an instructor. "The scholarship meant a lot to me, as I was only working part-time and going to school full-time, living on my own. It helped reduce the stress of money matters and allow me to focus more on my program."
For more information and to apply for a scholarship, visit
horttrades.com/scholarship-and-bursary
.