October 5, 2020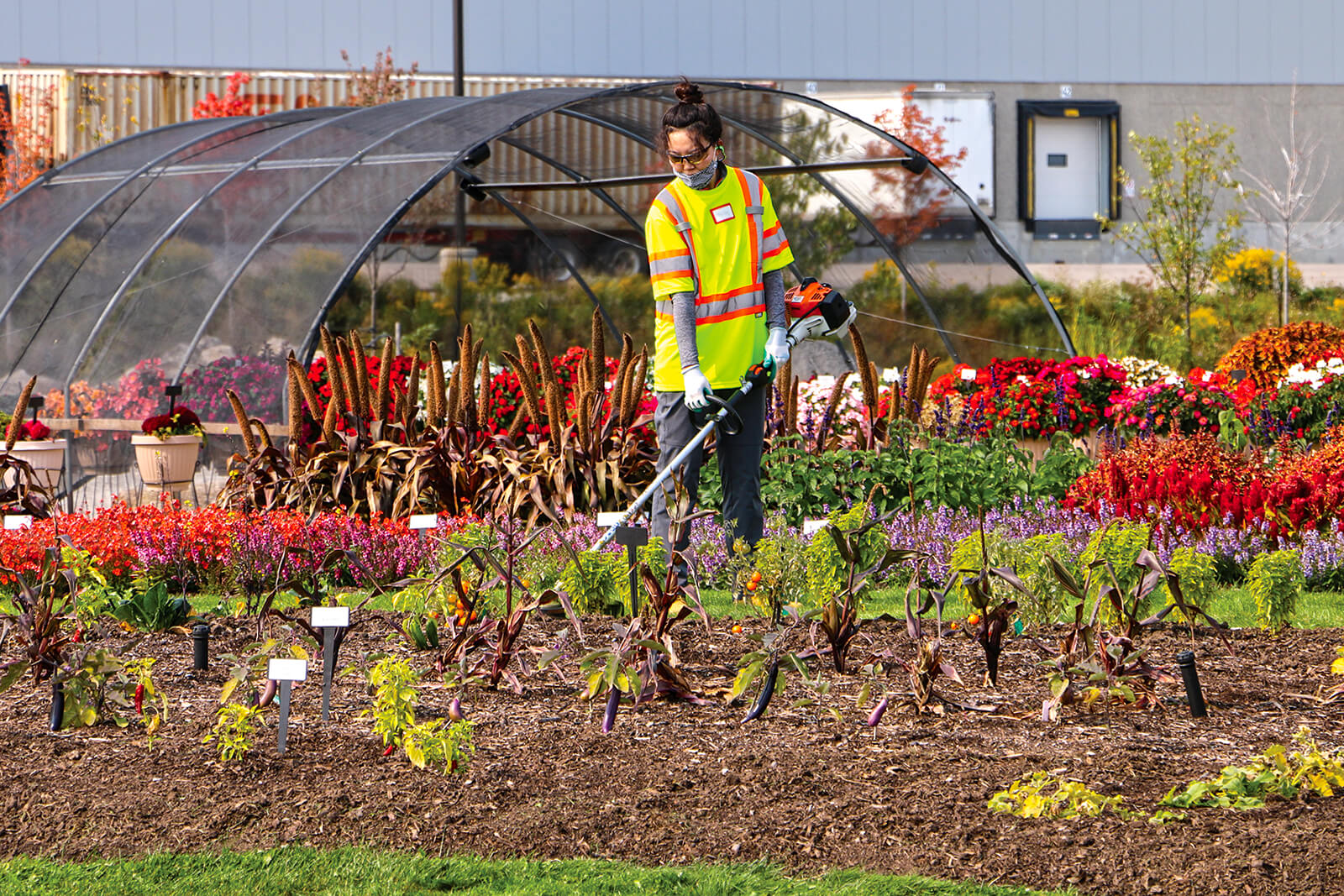 Nominate employees for free offseason skills upgrading
Landscape Ontario is excited to present the GROW (Get Ready for Opportunities at Work) program in partnership with SkillsAdvance Ontario (SAO), funded in part by the Government of Canada and the Government of Ontario.
GROW is a three-tier pilot project with the goal of creating opportunities for advancing new and current employees as well as employers. This program marks a historic opportunity for those who are interested in developing knowledgeable and competent supervisors within their firm.
The Incumbent Worker Training Program is one tier of the GROW program. This tier aims to develop and advance 50 current employees in the landscape and horticulture profession from November 2020 to March 2021. Employers have the opportunity to identify 1-2 employees per firm who possess potential qualities of being a remarkable supervisor. Employers will nominate their incumbent worker(s) and once accepted into the program, will help to identify individual key goals, and help support their employee transfer of new knowledge and skill into practice while at work.
By investing in the training of current employees, employers will benefit by:
Retaining employees;
Advancing great employees;
Maintaining a positive work culture, and
Increasing their bottom line.
All approved incumbent worker participants will complete:
The GROW Foundational Supervisory Training Program
Worker Awareness Health and Safety Training (4 Step) (if not completed in last 12 months)
Supervisory Awareness Health and Safety (5 Step) (if not completed in last 12 months)
Supervisor Responsibilities and Due Diligence (provided by WSPS)
In addition, participants will have access to supplemental courses or certifications that will enhance their career advancement opportunities. Participants in the Incumbent Worker Training Program will receive an individualized training plan and an assigned training budget, provided by the grant. This training plan will help guide the participant and employers to define goals for the participant and identify learning paths to work toward achieving the goals. By the end of the program, in March 2021, participants will have had the opportunity to upskill and advance their professional and technical knowledge, skills, abilities and gain confidence for the spring season with their employers.
Throughout the duration of the program, employers will have the opportunity to participate in their employee's advancement by helping identify strengths, opportunities for professional development and complete follow up surveys. Nominations will be received until Oct. 28, 2020. To find out if your company and employee(s) is eligible, or for more information about the program and participation prerequisites, please contact Amanda Laszcz, Incumbent Worker Training Program Coordinator at 1-800-265-5656 ext. 2317, or
alaszcz@landscapeontario.com
.
Don't miss out on an amazing opportunity to gain and retain more skilled employees.