August 30, 2022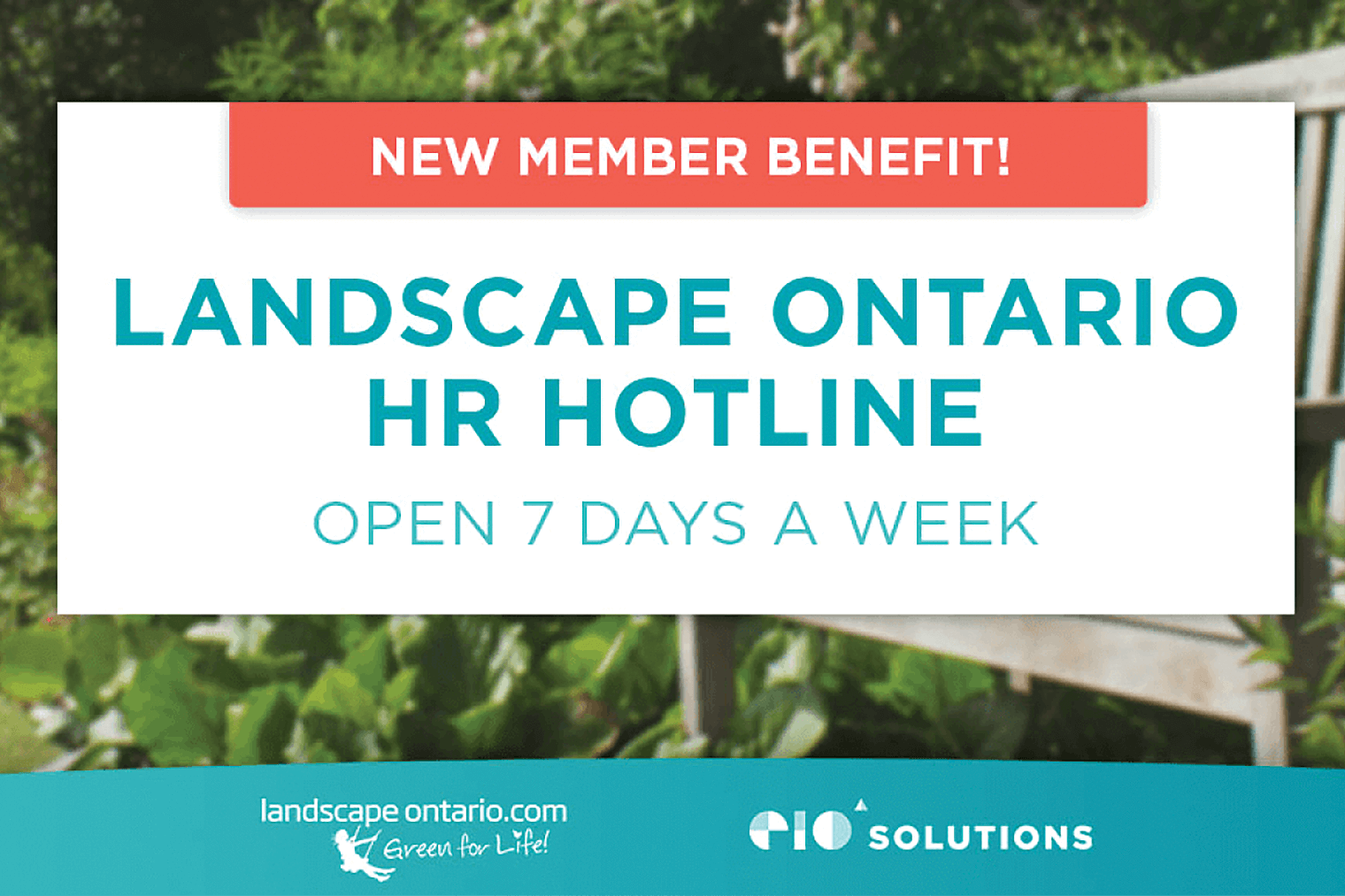 New member benefit: Landscape Ontario HR Hotline
Interview by Scott Barber
Domenic Richichi and John Trainor from EIO Solutions recently joined the Landscape Ontario Podcast to talk about the new HR hotline. This new members only benefit provides free access to human resource professionals by email, phone or web chat, seven days a week from 7 a.m. to 7 p.m.
LO members also enjoy access to a free EIO Health Check, where an HR professional from EIO Solutions will help them to learn the true cost of turnover, liabilities, and other hidden expenses, find opportunities for savings, and provide an action plan for transforming their business.
What is EIO Solutions?
John Trainor:
While EIO Solutions employs a lot of HR experts like Domenic, who has over 30 years of experience in the industry, we're not exactly an HR firm. What we do is "Employee Investment Optimization."
Employee Investment Optimization (EIO) is a management science that helps businesses gain control of money invested on their people so they can spend it more intentionally and create a workplace employees flock to.
The way we see it, when a lot of people do HR, they're just ticking boxes because things have to get done, like filing paperwork or doing health and safety reviews. They're not doing a lot of thinking about why they are doing those things — or why they are doing them a specific way. From our point of view: everything we do to manage employees — every hour spent and every dollar invested — should lead to a better working environment. It should lead to employees wanting to work for you more. It's a new version of HR — which we think of as HR with intent — that is employee investment optimization. It's doing all these things in such a way as to manage resources and create better working environments.
In June of 2022, EIO Solutions and LO partnered to create a free hotline for members. How does it work?
John:
It's exactly as it sounds: it's a dedicated hotline that members can call, text, email or even go online and join a live web chat, to ask any question they can think of regarding human resources. It's open seven days a week from 7 a.m. to 7 p.m. EST. Typically, messages received during the day will be responded to within an hour.
What kinds of questions do you anticipate getting from LO members?
Domenic Richichi:
Some questions we have been receiving already are about employees not showing up to work, or employees that leave work with no reason. We've also had questions related to COVID-19 policies, as well as questions about health and safety. Those are the ones we are starting to get, but the range is literally endless. Anything to do with employees, we want to encourage LO members to reach out.
Why is it important for landscape business owners to be engaged on HR issues?
Domenic:
Landscaping can be a challenging industry when it comes to human resources. The seasonality is a challenge, and anywhere fast-paced presents unique demands. You're hiring people, you're getting jobs done, you're trying to do as much as you can during the summer months and during that time crunch, things can get missed. A lot of the LO members that I've met came from cutting grass when they were young and they just said, "You know, I'm going to open up my own business." So they know how to do the landscaping part, but when it comes to taking care of the employees — in all the various ways we talk about — that may not be their strong suit. They want to recruit a good team, but they never really had knowledge of the things they should be doing to attract employees: to be compliant, to reduce liabilities, things like that. Also, the majority of LO members are more on the small to medium size, rather than the large size, so they really don't have, let's call them, HR people on their staff. And I think that's where this relationship really bloomed, if I can use that word, just because we are able to provide that support through our system, and we hope it can help elevate each individual business.
John:
That's really the core of our EIO philosophy. We are all about creating more value for employees and creating better work environments. Something we all have at the back of our heads is: "How do we do that without spending a ton of money?" Of course, you could probably keep an employee happy by adding an extra $15,000 in salary or benefits. But obviously that's not always going to be feasible. So what are things you can do from the HR side to create intangible benefits that will still provide value to your staff — and either cost you nothing, or self-fund through long-term cost savings? Health and safety is one of those things. You invest in training and compliance, it shows you care, and you save money in accidents and fines down the road.
Health and safety has obviously been front of mind for business owners during the pandemic. How should employers approach their health and safety policies?
Domenic:
That's a great question and we could talk about this forever, but if I could summarize health and safety, what I always tell clients is don't think about it as: "I have to do this because I have to stay compliant and I don't want the government to come and shut me down or give me orders." That's the wrong mindset. Health and safety plays a huge role in the overall culture of the company. It plays a big role because it shows employees that the employer looks out for their employees. They want their people to feel confident and secure. That atmosphere gets employees to come and work for you. That's the biggest advice I give business owners. Think of HR and health and safety as being a key part of your overall workplace culture, rather than something you have to do just to stay compliant with the law.
How can business owners get staff to fully buy in to health and safety?
Domenic:
That is probably one of the biggest issues we find out there, not just in landscaping but in manufacturing and construction. How do you get the buy-in? That's one reason why I always say I'm not a big fan of HR consultants — and we don't deem ourselves as HR consultants. HR consultants will come in and say, "Here's a binder, here are the policies, go nuts." When that's all you get, it just overwhelms everyone and gets to the point where they don't even want to look at it anymore. I've gone to so many companies where if I ask the question, 'Do you have a health and safety manual?' and literally the employer would turn around, grab a book off the back shelf, dust it off and say, "Oh ya, it's right here."
That's not what we do, because it's not just about the policies. It's about what you do after that. So what I think is important is that the employer puts safety first. I think it's critical that employers get their staff involved in putting together their health and safety policies. They are the ones on the front line, and they're the ones doing the job, so why not talk to them and get their input. The more they are part of the process, the more they will buy in.
Getting ahead of health and safety is one great route into "EIO-ing" your business because you'll see shifts in culture, and cost savings, pretty quickly. But there are a dozen different first steps you could take: recruiting the right people, making contracts air-tight, and documenting all the right policies and procedures, just to name a few. We invite members to call the hotline to start taking those steps, or book that full EIO Health Check and we'll review all the different optimization opportunities on the table.
---
Learn more at:
eiosolutions.com/landscape-ontario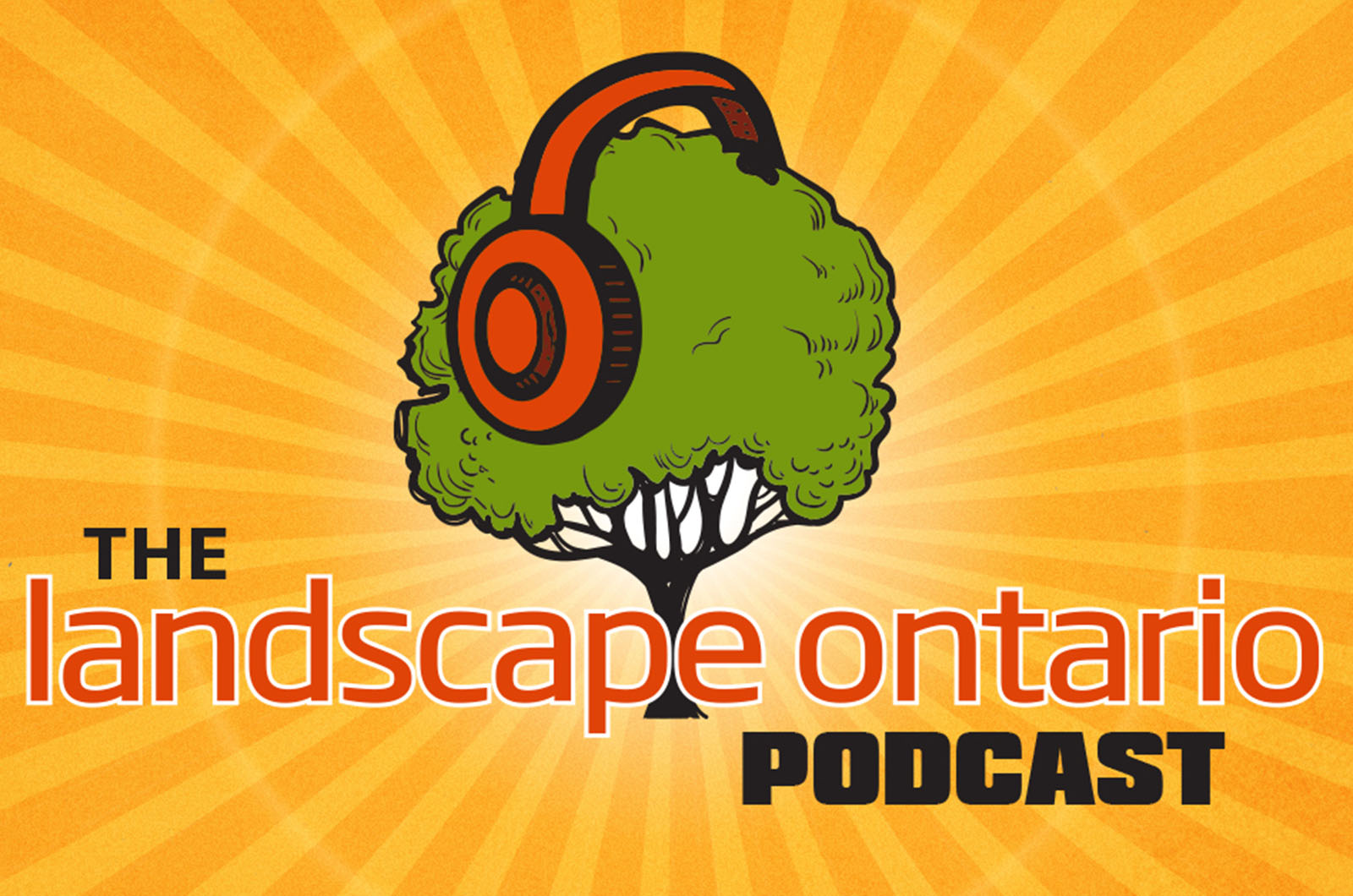 This interview was adapted from an episode of the Landscape Ontario Podcast, published in July 2022. To listen to the podcast, visit landscapeontario.com/podcast, or search for it on your favourite podcast app.