October 16, 2018
New plants, new opportunities
Annual, perennial, edible, rose and woody plant introductions for 2019
Bigger blooms, tidier habits, brighter colours and better disease resistance; plants breeders across the world are continuously improving and expanding their plant selections to meet consumer desires.
With the 2018 New Plant Introduction special section,
Landscape Trades
compiles a list of the most exciting plants hitting the Canadian market in 2019. From elegant roses, vibrant annuals, bold shrubs and hardy perennials, there is something for every garden bed, planter and basket in this extensive collection. We hope these plants inspire your designs and projects as you head into the 2019 season.
New Annuals
Calibrachoa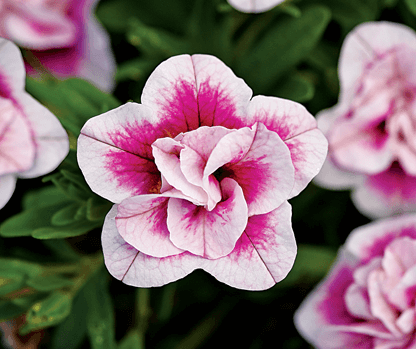 hybrida MiniFamous Uno Double Pinktastic
Mini petunia
This Fleuroselect Gold Medal winner features heavily contrasted double flowers and a ball-shaped habit that is half trailing. The MiniFamous Uno series is filled with medium-compact calibrachoa with uniform flower timing across the series. Grows best in baskets or mixed containers.
Selecta One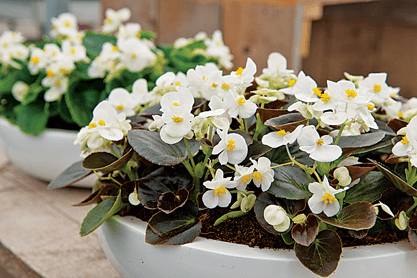 Begonia semperflorens Senator iQ
Wax begonia
This wax begonia has a uniform and compact plant habit and dark bronze foliage. Its tidy habit and large, bold blooms are well-suited for containers and mass landscape plantings. The Senator iQ series includes Deep Rose, Pink, Rose, Rose Bicolor, Scarlet and White.
Sakata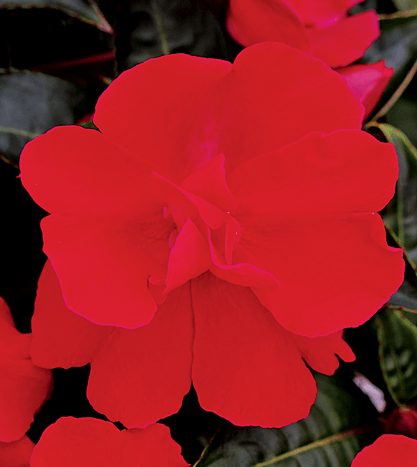 Impatiens hawkeri Wild Romance Red
New Guinea impatiens
Last year, Dümmen Orange introduced the novel
Wild Romance series, featuring flowers that resemble
a rose as the bud opens and a gardenia when fully open. Now, Wild Romance Red joins the existing Blush Pink and White.
Dümmen Orange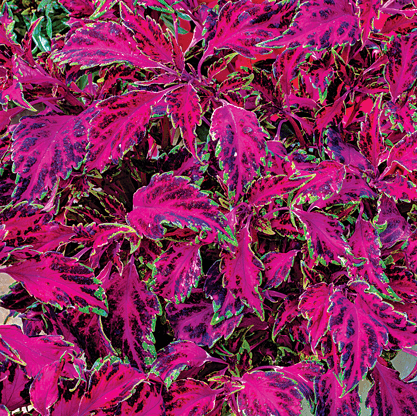 Coleus scutellarioides PartyTime Pink Fizz
Coleus
PartyTime Pink Fizz boasts a vibrant leaf colour and a naturally compact habit that performs well in both full sun and shade. Pink Fizz is an accent plant or component for mixed containers. The PartyTime series is now available in eight colours.
Sakata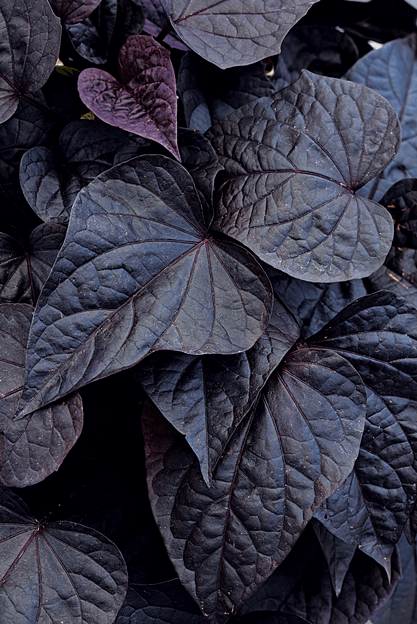 Ipomoea batatas SolarPower Black Heart
Sweet potato vine
New heart-shaped leaf types join the Solar
Power series in 2019. Densely branched, it holds its shape and colour in the landscape and in mixed combos all summer long. Medium vigor and efficient during production, its tidy habit works
great in hanging baskets or small pots.
Ball FloraPlant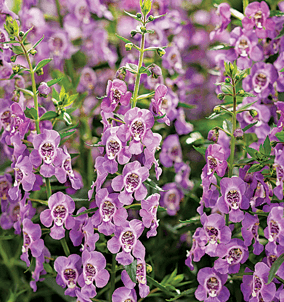 Angelonia angustifolia Angelface Steel Blue
Summer snapdragon
Growers and gardeners in even the hottest climates have a new colour option in Angelface Angelonia this year. Proven Winners is expanding the palette to include a unique, silvery-lavender shade that pairs beautifully with pastel pinks and silvers.
Proven Winners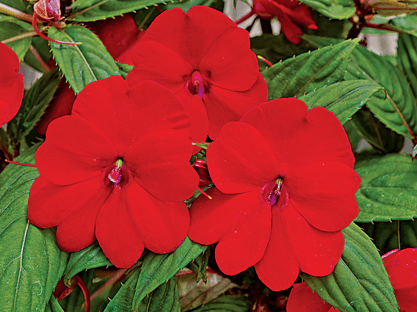 Impatiens hawkeri SunPatiens Vigorous Red
Impatiens
SunPatiens have delivered flourishing colour in both sun and shade, spring through fall, for over 11 years. The new Vigorous Red features even better branching, with strong plant vigor.
Sakata
Coreopsis hybrida
Electric Sunshine
Tickseed
Electric Sunshine flowers beautifully from spring until late-fall in a non-stop display of colour. Use as an annual in the North. Doesn't require cleaning or cutback to flower.
Darwin Perennials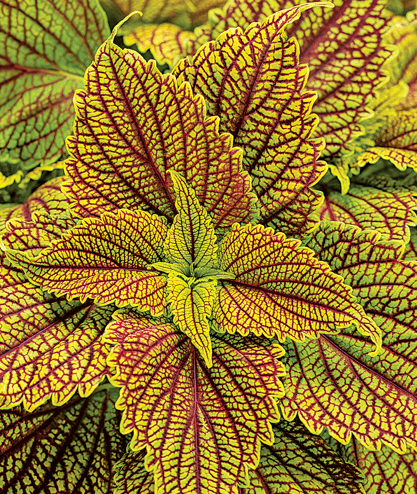 Solenostemon scutellarioides Colorblaze Golden Dreams
Coleus
This robust coleus grows vigorously to form a bushy mound of radiant gold foliage with red venation. Like all ColorBlaze selections, it performs well in both sun and shade. In lower light, Golden Dreams will have more extensive red colouring; in brighter light it will be more gold.
Proven Winners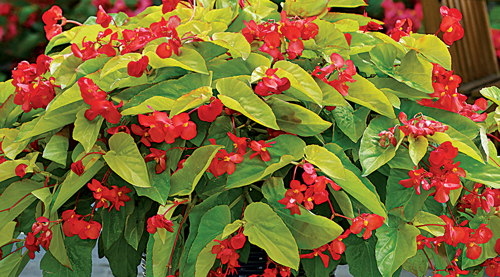 Begonia x hybrida
Canary Wings
Begonia
Canary Wings offers a unique take on a staple plant in gardens around the world. Canary Wings has bright chartreuse foliage with beautiful red blooms all season long. Grows best in 60 per cent shade and makes great shade baskets, pots and combinations.
Ball Ingenuity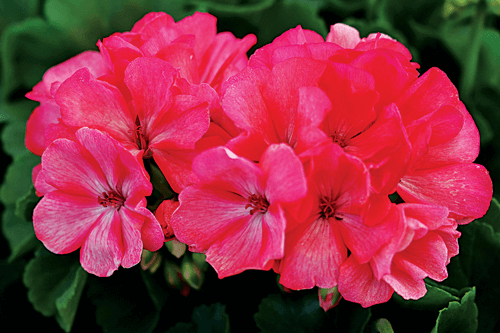 Interspecific Pelargonium Big EEZE Foxy Flamingo
Geranium
Foxy Flamingo features the rounded habit of a zonal but the heat tolerance of an ivy. With flamingo pink variegated flowers, Foxy Flamingo is a new addition to the Big EEZE series.
Dümmen Orange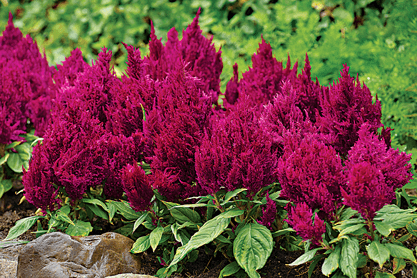 Celosia plumosa
First Flame Purple
Woolflower
First Flame has brightly-coloured blooms that finish 10-14 days earlier than its competition, according to PanAmerican Seed. It is well-suited for borders and containers. Purple is a unique colour to this type of celosia.
PanAmerican Seed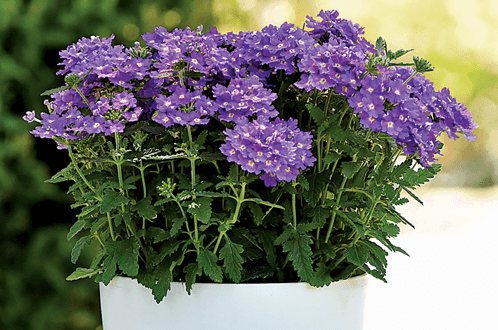 Verbena peruviana
Cadet Upright
Verbena
Cadet Upright flowers one week earlier than other upright verbenas, according to Ball FloraPlant. This verbena features the same heat performance as EnduraScape, but in a compact patio pot or window box habit. Available in seven colours.
Ball FloraPlant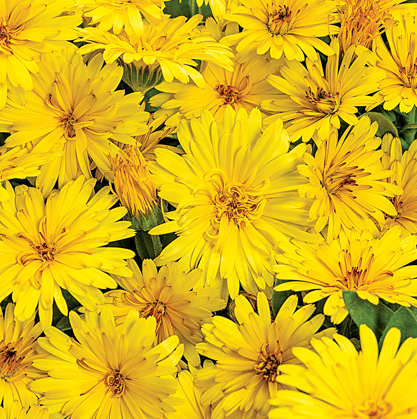 Calendula hybrid
Lady Godiva Yellow
English marigold
Expanding on the success of Lady Godiva Orange, which made its debut last year, Proven Winners is broadening its Calendula line with this bright yellow, double-flowered selection. These double varieties have greatly reduced seed set, which encourages them to continue blooming throughout the season.
Proven Winners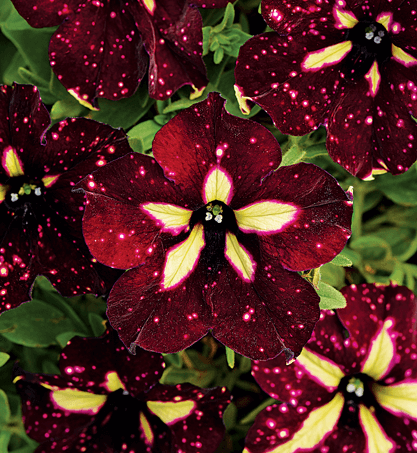 Petunia cultivars Headliner Starry Sky Burgundy
Petunia
The Headliner series of mounded petunia boasts early flowering and a fast finish with a dramatic colour range. The new, Starry Sky Burgundy features large flowers with a star and spots in attractive burgundy and yellow colours. The Star pattern is more pronounced in cool weather.
Selecta One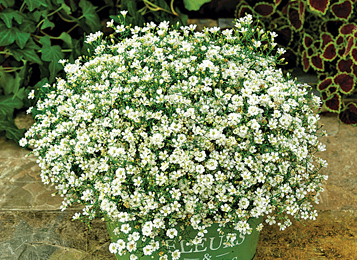 Gypsophila muralis Gypsy White Improved
Low baby's-breath
Gypsy White Improved features larger, semi-double blossoms and produces more flowers than its predecessor. This plant also provides better branching and a better growth habit, and is well-suited for containers, small spaces and garden beds.
Sakata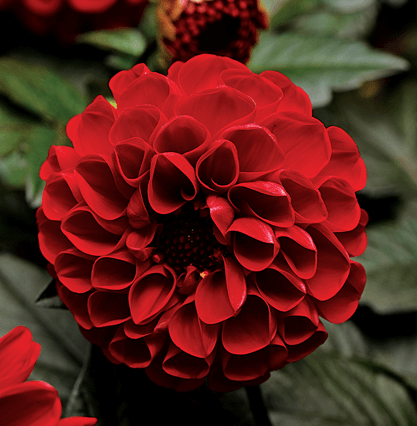 Dahlia hybrida City Lights
Dahlia
This dark-leafed garden dahlia comes from Dalaya breeding. The dark leaf makes it pop with contrast and its bold, bicolour blooms last all season long. Available in four colours.
Selecta One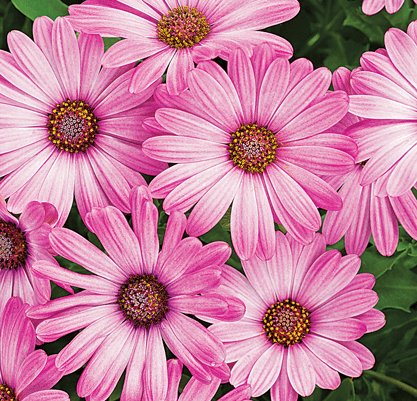 Osteospermum hybrid
Bright Lights Pink African daisy
A breakthrough colour for Osteospermum, this pink selection is ideal for spring container recipes. Though its flower is the classic Osteospermum form and it thrives in cool seasons, this plant has also been bred for increased heat tolerance, so it blooms all season in most climates.
Proven Winners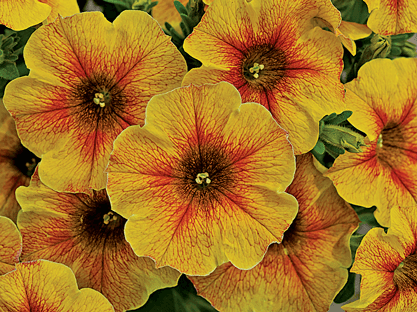 Petchoa hybrida SuperCal Premium Petunias
Petunia
The SuperCal series of 13 trusted varieties is joined by five next-generation colours that feature larger flowers and a stronger mounding habit. New colours include: Bordeaux, Caramel Yellow, Cinnamon, French Vanilla and Sunray Pink.
Sakata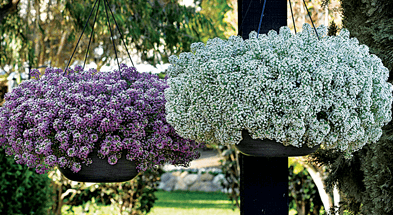 Lobularia maritima
Easy Breezy
Alyssum
Easy Breezy provides bright flowers that continuously bloom through early-spring conditions and features a non-split habit.
Ball FloraPlant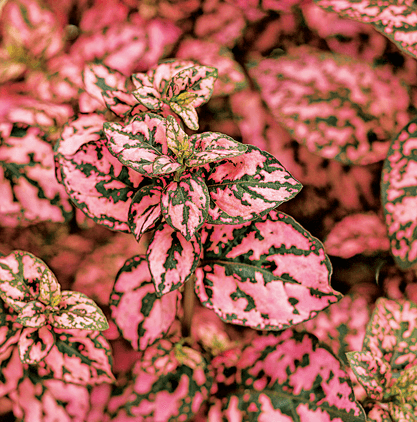 Hypoestes phyllostachya Hippo Pink
Polka dot plant
The Hippo series of super-sized, vegetative selections does what Snow Princess did to seed alyssum, according to Proven Winners. They're big and bushy with an upright habit, making them suitable for use as a thriller or filler in containers and landscapes.
Proven Winners