November 10, 2015
Member-preferred coaches and consultants
MARK BRADLEY
Landscape Management Network
5979 Baldwin Street South, PO Box 30020, Whitby, ON L1M 2J0
www.golmn.com
mark@golmn.com
Phone: 1-888-347-9864, Fax: 1-647-776-3023

With mobile software and education built specifically for the green industry, Landscape Management Network helps great landscape owners build great businesses. Founded by Mark Bradley, president of The Beach Gardener, the Landscape Management Network is a suite of mobile software and systems to help contractors: plan for profit, price + estimate work, track hours for payroll + jobcosting, and implement systems and procedures in your landscape company.

The Landscape Management Network and Landscape Ontario have partnered together to present a series of business management workshops to help you run your company with a plan for profit, rather than a hope for profit. Check out the Professional Development Seminars page for the next workshops near you!

Financial Health Join Landscape Ontario and the Landscape Management Network for the best 2 days you've ever spent on your business. Let us show you how easy it is to run a better business by-the-numbers. In just 6 hours, you will finish an profitable operating budget with your company's numbers. Following that, you will create a pricing and estimating system designed specifically for your company, and learn to track and watch simple metrics to maximize efficiency and productivity.

Operational Excellence Learn from our mistakes! LMN's collection of field-proven systems are designed and used by some of the best landscape contracting companies in Ontario. Over 700 documents and procedures -- already made for you -- have got your business covered, from Accounting and Jobcosting, to Hiring and Employee Management, to Field Management, to Health and Safety. LMN's mobile software for real-time payroll and job tracking lets you and your crews know exactly where every job's hours are at – in real time, and right up to the minute. Supercharge your company's efficiency with a whole new system of accountability and results.

Sales Success Starting from a budget, you'll create a profitable sales plan. Our mobile estimating tools and training ensures every job recovers its unique costs, overhead and profit – and all based on your company's unique numbers. And because it's mobile, you can create and revise estimates on-the-fly – even right at your customer's kitchen table. We'll show you how to close more deals, faster.

Leadership Delegate effectively. Our 700 turnkey procedures and systems are already built for you – just customize and print. They help your people answer the questions that consume so much of your time: what do I need to do and how do I it? With our systems and training, you'll spend less time managing people and more time leading your business to better results.
---
DENISE GERVAIS
WSI (We Simplify the Internet)
810 Nipissing Road, Suite 201, Milton, ON L9T 4Z9
denise@yourwsiadvantage.com
www.yourwsiadvantage.com

WSI Milton is owned and operated by Denise and Jason Gervais, along with their growing team of over a dozen full time staff. They have helped many different companies in the industry to increase their professional image, and most notably their revenue and profits. This includes landscape contractors, suppliers, architects, arborists, lawn care, property maintenance and more. The increase in qualified sales leads comes from incredible website design practices that not only showcase the gorgeous end results of the landscape work that was designed and/or installed, but also include core principles so that website visitors as quickly and easily as possible 'convert' from having a casual glance at the website into becoming an interested prospect for the services. WSI provides search engine marketing services to drive a lot of the right people to the websites with SEO, SEM/PPC, Social Media, Email Marketing.

Denise Gervais is also a well known international public speaker, having been featured in over 30 countries. She takes what can be a very confusing topic of technology and social media, and turns it into a language that business owners can understand, and help them realize how the world of digital marketing impacts them on a business level.

How WSI Milton helps your business with the 5 Pillars of Prosperity:
Customers for Life: Learning how to use tools like email marketing and social media enables you to keep in touch most efficiently and profitably with your existing and potential client base. Showing your clients that you are still active, that you are on the leading edge, that you care about them and are available on many channels to easily communicate with – goes a long way for customer service and helps to stay top of mind when they are thinking about using your services again or to refer you to others.

Financial Health: WSI Milton guides business owners to evaluate their marketing dollars – where are they going now, what is the cost per lead, how much revenue and profit is each form of advertising generating? Included in the internet marketing services that WSI provides to its clients are many different measuring mechanisms, so that each type of advertising, each word on Google, every bit of marketing is tracked and measured as much as possible so that advertising dollars can be invested where they provide the best ROI (Return On Investment). Typically results produce 15-30 per cent business growth year over year, at a lower cost than traditional marketing methods, and the cost per lead is incredibly low.

Sales Success: This is the cornerstone of WSI Milton's services – making sure that a lot of the right people are visiting your website, and that a lot of those people are turning into qualified leads. WSI works with clients to ensure a smooth process of you receiving and responding to the leads promptly, to enhance the opportunities of turning them into realized business.

Leadership: WSI frequently hears from clients that their new website has put them on the leading edge in the industry, that they are ahead of the curve and stand out with their professionalism and how they are displaying their brand online.

Operational Excellence: A side benefit of working with WSI is that their focus is business and marketing (technology is simply the tool to accomplish the sales goals). Going through the WSI process helps business owners to get a deeper understanding of various elements in their business that some haven't focused on enough before: who is your best target market, how can you best attract and connect with them, how you are measuring marketing ROI.
---

JACKI HART
Consulting By Hart
www.consultingbyhart.com
jacki@consultingbyhart.com
(705) 706-1425

Prosperity Partners program developer and trainer Jacki Hart brings her 25 years of entrepreneurial experience from her award-winning Water's Edge Landscaping, plus 10 successful years of mentoring and consulting with industry business owners. Jacki combines this hands on experience with her expertise in THINK training, which Jacki describes as "the art of narrowing the gap between the 'people' results your business needs, and how it is currently performing.

Consulting By Hart provides custom design strategies to enable productivity and alignment of team attitudes and benchmarks in SMEs.


Jacki's technique specifically addresses the invisible root causes for poor accountability, misunderstood behaviour, misaligned efforts and inconsistent use of processes and policies.

Jacki empowers owners, and supervisors to implement powerful tools to re define culture, articulate vision, align attitudes, establish accountability, anticipate growth and achieve improved results. She provides Common $ense thinking models which demystify undercurrents of unproductive friction and implement solutions.

Jacki's consulting style engages you by starting where you are, focusing on your 'mission critical' issues, and working backwards to determine the underlying building blocks that are missing in your business.

Jacki is renowned for her business management skills which quickly shift owner and manager thinking to achieve improved results and profit.
---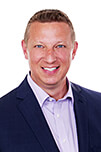 PHIL HARWOOD
GrowTheBench
GrowTheBench.com
phil@growthebench.com
(248) 436-8121

Phil Harwood is a managing partner with GrowTheBench, one of three companies he has founded since retiring from a successful landscape and snow management career. GrowTheBench seeks to be the preeminent online source for high-quality, affordable, and industry-focused workforce development solutions for contractors, suppliers, and those affiliated with the professional landscape and snow management industry.

Phil is a management consultant, frequent guest speaker, and contributing writer for several publications and websites. His consulting firm, Pro-Motion Consulting, has been recognized twice by the Snow & Ice Management Association (SIMA) with the prestigious Snow Industry Commitment Award.

Phil holds an Executive MBA with honors and Bachelor of Arts degree in Marketing, both from Michigan State University. He was nominated "Alumnus of the Decade" by Michigan State's Executive MBA Program. He is a Certified Snow Professional, Landscape Industry Certified Manager, National Association of Landscape Professionals Trailblazer, and Landscape Ontario Preferred Consultant.

---
NATHAN HELDER
Southbrook Consulting
PO Box 82023, 831 Centre Road
Waterdown, ON L0R 2M0
http://southbrookmc.com
nathan@southbrookmc.com
(905) 689-4371

Southbrook Consulting is a management consulting firm focused on providing customized solutions that provide insight to support the strategic, financial, process, leadership and analytical needs of leading organizations. We have proven methods of accomplishment in developing, growing and managing business. We offer a choice of customized solutions ranging from personal assessments to comprehensive business and financial consulting, organizational transformation and change management.

Our principal consultant is Nathan Helder, President of Gelderman Landscape Services. Gelderman focuses on two revenue streams: maintenance, snow and irrigation services for commercial clients; and landscape design and construction for residential clients. The focus is on high-end service, including commitments to communication, punctuality, cleanliness and high-quality work.

Since Nathan took over the position of President from his father-in-law Hank Gelderman in 2007, the business has more than doubled its revenue and number of staff. Nathan instituted a corporate structure, boosted staff training and is now embarking on an expansion plan. The first new branch location opened in Guelph in 2011, and two more opened in 2016. Currently there are four branches with more in the works.

Operations Excellence and Leadership: If you don't know where you want to go, how will you get there? Leaders have a vision. They share a dream and direction that others want to share and follow. Southbrook will help you articulate your company's vision and core values. We will work with you to create your own one-page strategic plan. We'll teach you how to set goals, help you develop KPIs to monitor your goals, identify the desired behaviours to achieve those goals and keep you accountable to your goals along the way. You will learn how to hold yourself accountable to your goals.

Financial Health: The key to profitability lies in understanding your financials and knowing the numbers that matter to your company. Working with Southbrook you will learn your own numbers and what they mean to your business, how to develop your own key performance indicators and monitor your progress; learn project based job costing; learn strategies for managing cash flow; and learn how to develop and implement gross margin and profit based incentives for your managers and staff. You will learn how to evaluate your company's finances on a monthly basis, and use them to make strategic decisions and profit.

Personnel Management: At Southbrook we believe staff comes first, and then customers - not the other way around. If your take care of your staff, they will pass that care along to your customers. Through the principals of leadership and emotional intelligence we will help you develop leaders and effective leadership teams within your company. By creating a culture of trust, accountability and learning, you empower your staff members to excel. The result is quality workmanship and clients treated with care and respect.
---
ROBERT KENNALEY
Kennaley Construction Law
First Canadian Place
Suite 5700 - 100 King Street West
Toronto, Ontario M5X 1C7
kennaley.ca
rjk@kennaley.ca
(416) 700-4142

Robert Kennaley practices construction law out of offices in Toronto and Simcoe. He speaks and writes regularly on construction law and contract issues, producing a column each month for Landscape Trades magazine.

After working in construction for 13 years, Rob spent 20 years working in construction law on Bay Street in Toronto, with one of Canada's leading construction law firms.

Rob has developed substantial experience in all aspects of construction law and has extensive courtroom experience at all levels of court in the province.
---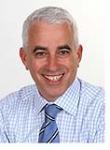 JEFFREY SCOTT
The Leader's Edge
Trumball, Conn., U.S.
www.GetTheLeadersEdge.com
Jeff@JeffreyScott.biz
Telephone, 203-220-8931

Jeffrey Scott, MBA, had his first landscape job at the age of 7, and at the age of 34, took over and grew his design-build-maintain landscape company into a successful $10 million enterprise. Through Jeffrey Scott Consulting he is devoted to helping others achieve profound success. He is the author of two books, The Referral Advantage and The Leader's Edge. More than 7,000 landscape industry business owners follow his monthly newsletter, Breakthrough Ideas. Scott is a PLANET Trailblazer and past president of the National Speakers Association CT.

Financial Health: Jeffrey Scott will help you better understand and interpret your numbers. In a confidential setting he will analyze your key financial numbers and performance indicators and he will outline changes you can make in order to have an immediate impact on the health and success of your business. Last year our high-profit clients earned between 16-19% net-to-owner. You'll learn how to become much more profitable, faster, and with fewer mistakes.

Customers for Life: Jeffrey grew his landscape firm into one of the top three brands in the New York metro area, based on the vision for his firm, his employee culture, and his systems for client loyalty and retention. He also wrote his widely successful Referral Advantage based on the mistakes and successes he achieved in business. You will utilize the systems he has developed for building your brand, customer loyalty and stream of referrals.

Sales Success: Build your sales and your business with our proven know- how and systems for marketing, sales, and the 4 Ps of sales management. You will learn step-by-step systems for creating a successful organization that makes profitable sales. We believe in consultative selling, and we will help everyone in your company sell.

Leadership: Business succeeds because of the vision and leadership skills of the owner and management team. We help you develop your skills and your management team, which will help grow your workforce and your client base. It is a virtuous circle that starts at the top with you.

Operational Excellence: Attract and retain better people by creating a Destination Company environment; adapt our people systems to empower, grow and incentivize your employees. Every growing organization must codify, evolve and develop. Every leader must delegate. We will guide you on this journey.
---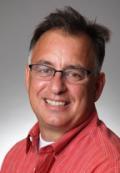 JODY SHILAN BSLA, MLA
FromDesign2Build.com
jshilan@FD2B.com
201-783-2844

Jody Shilan is a landscape design/build contractor who has sold tens of millions of dollars of installation work throughout his career. Now, he uses his 30+ years of experience to teach other landscape contractors how to dramatically increase their sales and standardize their landscape design/build/sales process. He does this through private consulting, public speaking, group workshops and his "exclusive" members only website www.FromDesign2Build.com.

Currently, he is serving his second term as President of the New Jersey Landscape Contractors Association (NJLCA) and was recently honored with the designation of PLANET Trailblazer.



Financial Health

: To stay in business and grow your business you need to make a profit. That's "Business 101". Your next goal is to make these profits methodically and consistently in every aspect of your business. In order to achieve this in design/build, you need to require a landscape plan for every project. Not just for your clients but for your company. Doing this will ensure the success of your landscape installations and also the financial health of your business.



Customers for Life

: By working with your clients to design their "dream landscape plan" you can create customers for life. Not just the next two weeks. Instead of wondering if they'll do a project in the future, your customers are already saving their money for phase two (three and four) of their design. You know what's even better news? When they're ready to do that next phase, they're going to be calling you and only you.



Sales Success

: Imagine the excitement you'll create when you take your clients hopes and dreams and then lay them out in a beautiful drawing. Now imagine the power of being able to show them how to reach their hopes and dreams over time. That's what a successful sales process does and that's what a landscape master plan can do for you. Instead of you selling them, they're buying you. Do you think that might make getting a signed contract a little easier?



Operational Excellence

: A landscape plan is more than just a pretty picture. It is the core of the entire landscape design/build/sales process. It is the least expensive, most important and most versatile tool you will ever own. It is a sales tool, an estimating tool, a production tool, layout tool, phasing tool and planning tool. Working with a plan, your projects will be installed properly, within the man hours estimated, the dollar amounts budgeted and the profits desired.



Leadership

: Providing a clear direction is paramount to the success of your company, your employees and your projects. Without a clear goal, a viable plan and a method to achieve these goals, most leaders can and will fail. A true leader understands that he or she must provide the proper tools, experienced knowledge and genuine enthusiasm necessary to create a successful design/ build company.
---
VICKY SMITH
Contact Coaching and Training Services
150 Dufferin Avenue, #100
London, ON N6A 5N6
www.contacthrg.com
vicky@contacthrg.com
Phone: 1-519-852-1481

Contact Coaching and Training Services is in the business of developing under-utilized human potential through leadership development and career transition programs. The company provides deep learning experiences that engage individuals to increase their effectiveness as leaders of their own lives and those who work for them. The impact for the organization is improved retention of highly productive employees and organizational goals that are achieved through managers who model behaviour that inspire and engage others to follow.

The goal is to provide practical services that exceed expectations and are results oriented. Consistently clients give feedback that allows the the team at Contact to understand the importance of meeting quality and time objectives with practical resources that work in the real world. Contact specializes in human resources consulting, leadership training, training for new supervisors, career transitions and outplacement, and leadership/career coaching.



Financial Health:

The old adage that you have to spend money to make money is practiced by successful organizations to retain the best skilled and engaged workforce. Competitiveness in your marketplace hinges on hiring, training and providing a workplace that attracts highly skilled talent. We provide the human resources expertise in the areas of recruitment, orientation, performance management, policies and procedures to be an 'employer of choice.' Contact Coaching and Training Service was a partner in providing the HR Resource Toolkit for Landscape Ontario.



Operational Excellence

: It is a well identified fact that the number one reason employees leave is because of their supervisor or manager. An operation cannot be effective if it is not led by capable and inspiring leaders. The investment into regular management/supervisory training will increase productivity, quality and customer satisfaction, reducing turnover, accidents and waste.



Sales Success

: The best salespeople for your organization are your employees. If they are enthusiastic, deeply understand your business, and have a customer focus it will attract new business and grow and retain existing clients. The investment that an organization makes in creating a healthy, competitive and learning culture is an investment for long-term growth. We customize services in human resources consulting, training and coaching to meet the needs of each organization. One size from our perspective does not fit all.



Leadership

: We pride ourselves on our continual research to ensure that our clients have the most progressive and practical tools, resources and training to deal with current business challenges. The success of any business hinges on its leadership team. We provide training and coaching that follows the Chinese philosophy, "Give a man a fish and you feed him for a day. Teach a man how to fish and you feed him for a lifetime."
---
ANDREW WALL
Sandler Training
Milton, Ont.
www.wall.sandler.com
andrewwall@sandler.com
Telephone, 905-864-9915, ext. 101, Cell, 905-691-4553

Andrew Wall owns and operates the Sandler Training Centre in Milton. Wall has successfully worked with landscaping companies, and is familiar with the challenges and opportunities within the horticultural industry.

Sandler Training is the global company in management, leadership, sales and customer service development with over 262 locations world-wide. The training centre works with entrepreneurs and small to medium-size businesses that allow owners and presidents to profitably grow their businesses.

Financial Health: Sandler Training works "hands on" with business owners to develop a unique business plan for profitable management. This proactive document operates as the guide to manage growth.

Customers for Life: Learn how to cultivate enquiries from clients to satisfy and deliver their unique requirements. Create a company environment where all staff is able to deal with customer enquiries, thus freeing primary business development people to focus on new opportunities.

Sales Success: Sandler Training's sales development program teaches how to take charge of the sales process to professionally represent your services and products. Create effective prospecting techniques that open the door to future clients. Stop doing "unpaid consulting" and "quoting and hoping." Start prospecting, qualifying and closing.

Operational Excellence and Leadership: Sandler Training's Strategic Management Program shares processes and systems to recruit, evaluate, hire, develop and motivate staff. Learn improved communication skills and a business mapping process to effectively lead staff to profitably manage projects from start to finish.