September 5, 2023
Maximize your membership ROI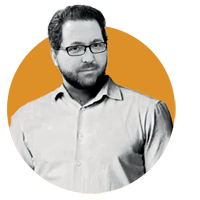 Today's competitive business landscape, every penny can make a significant difference to a company's bottom line. What we learned from the Landscape Industry Operating Stats Survey results, published in the previous issue of this magazine, is that some members aren't taking advantage of the exclusive discounts included in their membership. Our conclusion? You may be spending more than you need to on essential equipment and services. Here's a look at a selection of the benefits and discount programs available to members and how they can work for you.

To illustrate the point, let's step into the world of "Unbe-LEAF-able Lawncare", a fictitious young landscaping company with eight regular employees — the average count for surveyed companies.
Meet Unbe-LEAF-able Lawncare Ltd.
Unbe-LEAF-able Lawncare is a general lawn care contractor in southern Ontario. They operate with a fleet of two pickup trucks, one van and one small office car. Alongside their vehicles, they have two large-size mowers, safety equipment for their entire team, appropriate work clothes for their employees, a few lawn signs, and a first aid kit that gets restocked regularly. While this might be less than the basic toolkit for many landscaping companies, the variables and options in the industry are numerous, so we will assume the bare minimum for this scenario.
Unlocking discounts for everyday costs*
Your LO membership provides significant savings on everyday operating expenses. Let's delve into the discounts Unbe-LEAF-able Lawncare can take advantage of:

Fuel discounts: An average three cent per litre discount, adds up quickly when fuelling up multiple vehicles regularly.

Safety equipment discounts: A 15 per cent discount on safety equipment translates to a more secure work environment, and might mean Unbe-LEAF-able Lawncare can afford a few back-ups when items break or get lost.

Work clothes discounts: A 10 per cent discount on tool belts, rugged pants and durable work shirts ensures employees are dressed for the job and look credible.

Lawn signs discount: Effective and highly visible, lawn signs are essential marketing tools for a landscaping business. A 20 per cent discount helps Unbe-LEAF-able Lawncare promote their services to their clients' neighbours without overspending.

First aid equipment discount: The safety and well-being of the team is a priority. A 10 per cent discount on first aid equipment ensures crew members are prepared to handle unexpected medical situations, which can — and do — happen to anyone.
Beyond the basics: Exploring additional discounts
While the aforementioned discounts offer immediate benefits, other discounts are available too. These include:

Vehicle discounts: For a landscaping company that relies heavily on its fleet, vehicle discounts can lead to substantial savings.

Training discounts: Investing in employee development pays off in productivity and expertise. LO offers a wide range of professional development seminars where a member could save hundreds versus a non-member.

Insurance discounts: Insurance is a necessary expense, and discounts on premiums lessen the financial strain.

Marketing discounts: Landscape Ontario events, trade shows and publications connect you with key industry professionals and decision makers across the country. Members receive a discount on magazine advertising, digital marketing products and exhibit space at Congress and other events.
The bottom line: Translating discounts into savings
Considering Unbe-LEAF-able Lawncare's size and operations, the calculated savings from utilizing the basic discounts would amount to approximately $2,000 per year after the cost of membership. That's right, our fictional "average" member is seeing a $2,000 ROI just from discounts on essentials. With these funds saved, the company might decide to channel more resources into digital advertising, expanding their online reach and attracting new clientele. Additionally, they could plan to invest in training and education seminars for employees, nurturing a skilled and knowledgeable workforce that will drive the company's growth.
Have you maximized your membership ROI?
The Operating Stats Survey results underscore the clear value of LO membership. Unbe-LEAF-able Lawncare is a fictional stand-in for real businesses across the industry for whom exclusive member discounts offer a practical way to enhance their operations, trim costs and drive growth. From fuelling vehicles to safeguarding employees, each discount plays a role in creating a resilient and thriving business environment. As the business landscape continues to evolve, the value of these discounts remains steadfast, demonstrating the true and enduring ROI for your LO membership.

To explore exclusive member savings visit HortTrades.com/member-savings-programs.

Evan Dickson
LO Director of Membership Services
edickson@landscapeontario.com

---
*Some of the information used to calculate these savings, pulled from the Operating Stats Survey:
8 Full time employees | 2 pickup trucks filling 2 times per week = $536 savings / year
1 van and 1 car filling 1 time per week = $213 savings / year | 2 mowers filling 18 times per week each = $855 savings / year
Safety equipment for 8 employees include (glasses, boots, gloves, hats from Work authority) = $518 savings / year
Work clothes for 8 employees (shirt, pants, jackets from Mark's) = $315 savings / year
Lawn signs from Staples (48, 12"x18" yard signs) = $180 savings / year
First aid equipment and monthly refills from St. Johns Ambulance = $16 savings / year
Total estimated savings: $2,633 / year