July 15, 2015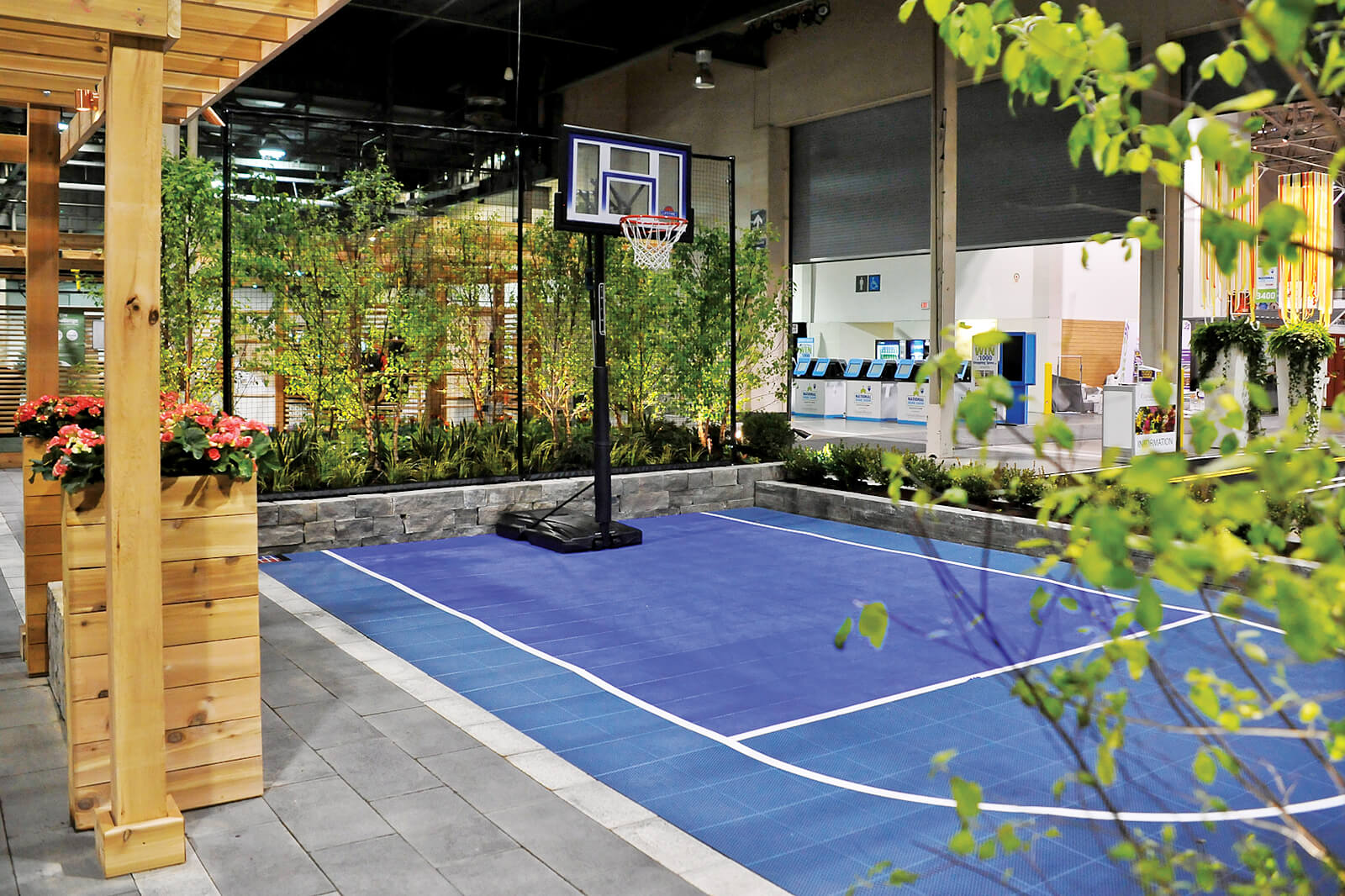 Many benefits to being a member
Tony DiGiovanni CHT
LO Executive Director
Why are you a member of Landscape Ontario? If you are not — why should you become a member of Landscape Ontario?
In this special membership issue, it is appropriate to explore these two basic and interrelated questions. Over my 27 years working for the association, I have often asked members why they renew their membership.
It is interesting that many have trouble articulating an answer. Some feel it is a duty to support an industry that supports them. Others join for the discounts and affinity programs. Some join to be part of larger community. Some love the social interaction, camaraderie and networking events. Some want to be kept informed about issues and news. Many enjoy professional development opportunities. Many join to wear the "professionalism" or "certification" brand that sets them apart from the rest. Some join in order to give something back to the broader community.
There are many other reasons. At the core is this idea of "benefit" and "value." You are a member, or you should become a member, because it is beneficial and valuable. Professional, personal, social and financial growth is available to you. It is also important to note that value is in the eye of the beholder. The benefits are unique to you. However, one thing I have learned over the years is that the full benefit and value of membership can only be unlocked through engagement and participation. The more you participate, the more value you will see.
Years ago I learned a very important lesson about membership. We mounted a membership campaign based on discounts. New members received a sizeable discount on dues.
Members who attracted new members received a finder's fee. The pitch focused on insurance discounts and other affinity programs. The campaign was hugely successful. For every new member, we placed a pink flamingo on the lawn outside the office. After a year the lawn was a sea of over 400 pink flamingoes. However, after two years, most of the new members were gone. Saving money is a good thing, however, basing a membership model on saving money is not. It needs to go deeper.
Here is why I think you should be a member.
Core values and common vision
Landscape Ontario is looking for members who share co-operative values and enjoy working within a community for mutual benefit and mutual improvement. Together we strive to build a prosperous, professional, ethical, valued, trusted recognized and contribution-oriented industry.
We communicate the life-enhancing benefits of our industry and the integrity of our membership through normal day-to-day interactions. We enjoy building a trusted and inter-dependent community that helps each other succeed. Past President Bob Tubby coined the term Prosperity Partner. I think it describes the heart and soul of our association family extremely well. The association exists to be your Prosperity Partner. Members are each other's Prosperity Partners. You are a prosperity partner to your employees and clients.
All other benefits flow from these co-operative values. Here are the four main categories of association benefits and values. They are all interrelated.
Financial
The association has many affinity programs that will more than pay your dues. In fact, some of the programs will pay for a lifetime of dues. Membership pays if you take advantage. Here is a link to some of the program,
horttrades.com/endorsedsuppliers
. In addition, government advocacy, public relations and public promotion all lead to increased financial position.
Social
The life of a business owner is a lonely one. You have the responsibility and burden for continued business development and employee support. The association community is comprised of individuals with shared experiences. Within the association, you are not alone. You will find support and friendships that will enhance your business and social life.
Learning
Learning happens at all events formally and informally. The association provides hundreds of educational opportunities for enhancing your competency as a landscape professional and as a business owner.
Legacy
The association provides a vehicle for legacy. You are able to influence the development of an industry and create benefit for people you don't even know. Giving back to the community and influencing the future is a powerful motivator. All of us want to make the world a better place, because of our activity. Association membership provides a vehicle to make the industry better for the future.
Within these four broad categories there are many specific benefits and programs all related to building and advancing the industry.
Public promotion
We communicate the brand of LO to the public through
LandscapeOntario.com
, Canada Blooms, home shows, community garden projects,
Garden Inspiration
magazine, public relations and many other projects and events. The public message is twofold: We want the public to understand the life-enhancing benefits of quality landscapes and the professionalism of the members who display the Landscape Ontario brand. We want to set the members apart from non-professionals.
Trusted professionals
The association provides hundreds of quality education programs and events to enhance business and skills competencies. The association maintains high standards. We promote the members as trusted professionals.
Labour development
We support high school and post secondary horticultural programs in order to build a healthy industry of competent and engaged practitioners. We recruit and promote the industry to youth. We provide education and certification programs. We promote apprenticeship programs. Your association plays a lead role in compliance training.
Government advocacy
We raise the profile of our industry to all levels of government. The purpose is to engage the government in programs that will promote prosperity. We also protect the industry from unnecessary regulatory burden.
Home office education centre
We are building an education centre that reflects the best image of the industry and association members. We provide quality education in a quality setting. We are focused on practical training opportunities.
Communication
Our magazines, trade shows and many events provide unparalleled opportunities for information exchange, networking, community and relationship building.
Unity
We bring together people with like values and common vision in order to build a prosperous, professional, ethical, valued and trusted industry.
Landscape Ontario was started in 1973 by a group of visionaries, who saw all these benefits of membership, community, and more. For a list of the foresighted charter members of our association, please visit horttrades.com/chartermembers.
---
Tony DiGiovanni may be reached at
tony@landscapeontario.com
.