July 6, 2021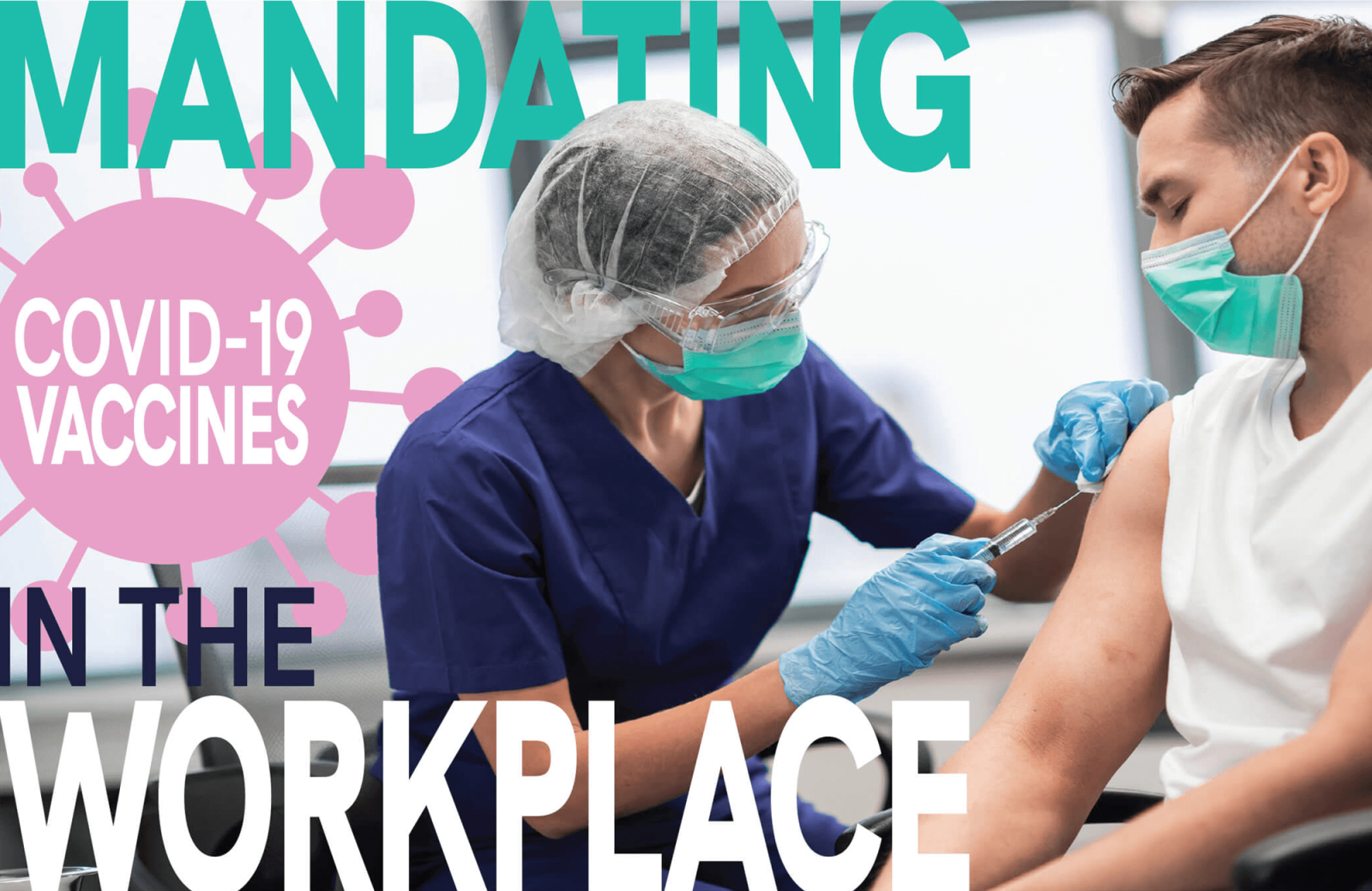 Mandating COVID-19 vaccines in the workplace
By Sébastien Huard and Alanna Twohey
The COVID-19 vaccine rollout is well underway in Ontario, with second doses slated to be available to everyone 12 years of age and older by the end of summer. While it does not appear the Ontario government will mandate vaccination, the question arises: can employers require their employees to receive the COVID-19 vaccine?
Currently, there is no easy answer to this question. Courts and labour arbitrators have yet to consider the issue of mandatory vaccination in the context of the COVID-19 pandemic. While there is some pre-existing case law arising from the issue of mandatory flu vaccination and "vaccinate or mask" policies, those decisions arose in the health care setting, and therefore have limited applicability to other workplaces.
---
Listen to Sebastian and Alanna discuss the legal issues around Covid-19 Vaccines for employers on the Landscape Ontario Podcast

---
Existing employees
While many employers may wish to mandate immunization in order to meet their occupational health and safety obligations to their current employees, their ability to do so is limited, both by human rights legislation (ie: some employees may be unable to be vaccinated due to a disability or their religion, both of which are grounds protected by the Ontario Human Rights Code), and by employees' rights to privacy and security of the person. Thus, imposing a mandatory vaccination rule or policy may expose employers to human rights complaints, individual and policy grievances (with respect to unionized employees), or even claims of constructive dismissal (from non-unionized employees).
For employers who decide to implement a mandatory COVID-19 vaccination requirement, due consideration of the following factors may minimize the likelihood of a challenge to the policy:
The policy must not conflict with applicable employment or collective agreements;
The policy requirements (ie: when vaccination must be completed and what documentary proof will be required) must be clear;
The policy must be non-disciplinary;
Accommodation must be built into the process; and
Employees must be made aware of the consequence of a breach of the policy, and of how the personal information they provide to the employer will be protected.
In terms of the consequences of non-compliance, "vaccinate or terminate" policies are generally unenforceable. Alternatives to termination as a result of a failure to vaccinate may instead include the option to continue to wear a mask and comply with other applicable safety measures (ie: physical distancing), or to take a leave of absence, whether paid or unpaid, during periods of high transmission (ie: an outbreak in the workplace).
Privacy considerations
With respect to asking employees for proof of vaccination, employers should comply with general privacy principles. Typically, this will mean employers should ensure any personal, medical information collected from employees is directly related to, and necessary, for the achievement of their policy's goal (ie: ensuring workplace health and safety). The collection of employee personal information should also be as limited as possible. For example, employers should limit the data collected to confirmation that the employee has received either a first or second dose of a vaccine, and the date on which it was received, as opposed to also collecting the vaccine's brand name, the location of immunization, etc. All personal health information collected should be safeguarded and protected from unnecessary disclosure, and shared only on a "need to know" basis.
What about new hires?
While employers have more flexibility in imposing vaccination as a condition of hire for new employees, there are still several significant risks related to such a requirement. For example, from a human rights perspective, employers are typically permitted to require the provision of medical information as a condition of employment only where doing so can be justified as a "bona fide occupational requirement." Where an employer has not mandated that its existing employees must be vaccinated, it will be difficult for the employer to then prove that vaccination is a requirement for new hires. In other words, if the employer can find ways for its existing, unvaccinated employees to work safely, how can it then justify refusing to accommodate new employees in the same way? Additionally, if an employer were to refuse to hire a candidate based on their disclosure they have not been vaccinated, a claim of discrimination may arise if the candidate has a medical or religiously based reason that they cannot be vaccinated.
Accordingly, employers who wish to mandate vaccination for new hires are well advised to employ some risk mitigation strategies. These approaches should include clearly indicating in all job postings that new employees will be required to show proof of COVID-19 vaccination upon being offered the job, but will be accommodated if necessary (ie:, if they cannot be vaccinated due to a ground protected by the Ontario Human Rights Code). Candidates should not be asked during the interview process about their immunization status or plans, lest the question unintentionally "out" the fact they cannot be vaccinated due to a ground protected by human rights legislation. Finally, the job offer itself should clearly state that, if the candidate cannot receive a COVID-19 vaccine for a human rights-related reason, they must advise the employer so that the employer can discuss appropriate accommodation measures with them.
Conclusion
So, can an employer require some or all of its employees receive the COVID-19 vaccine? The answer will likely change as more information becomes available regarding how COVID-19 vaccines work and their efficacy. For now, in most workplaces, enforcing a mandatory vaccination requirement is going to be an uphill battle. That said, employer encouragement and support may go a long way toward ensuring employees get vaccinated, without being as likely as a mandated policy to attract judicial or arbitral scrutiny.
---
Emond Harnden LLP regularly advises and assists employers who are considering introducing COVID-19 vaccination policies in their workplaces. For more information or for assistance with this process, please contact Sébastien Huard at
shuard@ehlaw.ca
at 613-940-2744 or Alanna Twohey at
atwohey@ehlaw.ca
at 613-563-7660, ext. 315.