May 15, 2018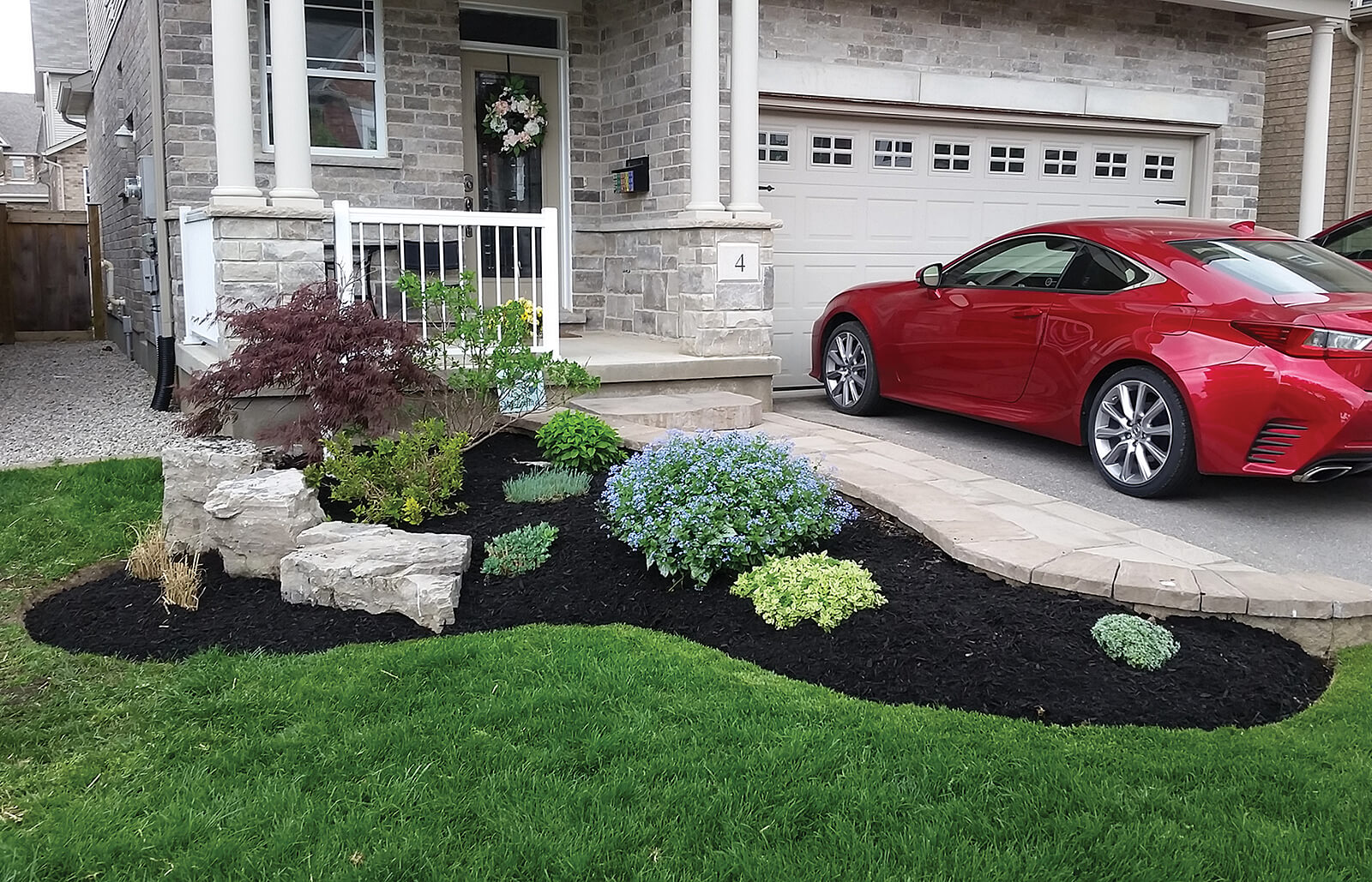 Making the right choices for 35 years
By Robert Ellidge
The arrival of spring in 2018 marks a milestone for James Walke, president of Total Gardening Services. His Guelph Ont.-based landscape maintenance, construction and snow removal business has now been in operation for 35 years.
Over those years, Walke has had to adapt to many challenges and make conscious decisions about the focus, direction and future of his business. Those decisions have led to a lifestyle Walke believes would not be possible in any other profession, allowing him to both make a decent living and spend time participating in musical performance, something he thoroughly enjoys. Currently, Walke sings with three choirs: The Guelph Chamber Choir, The University of Guelph Symphonic Choir, and St. George's Anglican Choir.
Finding the right career path
Walke's career actually began at age 12 — cutting grass where he lived in Toronto. At 15, he became a soloist and cantor at his church and began making good money singing church services, weddings and funerals. In his late teens, he worked at St. Joseph's Health Centre in Toronto as a male nursing attendant and was accepted into the nursing program of two area colleges.
Headed for a career in nursing, Walke says his father talked him out of it because nursing was not considered a 'manly' career choice back in 1979.
Walke fell back to his other love, music performance, and began classes at Humber College, but was forced to leave the program due to health issues.
The University of Guelph was the next stop in Walke's education, headed on a new path that would lead to a degree in law. While at university, Walke continued singing and performing and worked successfully in various sales jobs, learning valuable lessons about customer service.
In his third year of university, Walke returned full circle to his first-ever job and decided to cut lawns once again.
"I had flyers made up, bought an old van and a lawnmower and I was in business in 1983," Walke explains. I named the company Total Gardening Services, incorporated in 1987 and have been operating as such for the last 35 years."
Expansion and growth
By 1990, the company Walke started had grown to three trucks with six employees. But with the added work came added headaches and Walke did not see that as the type of lifestyle he wanted lead.
With further expansion on the horizon, Walke says he made the conscious decision to stay small: "At that point, I decided I wasn't going to go big and I was going to be happy staying small and being manageable," he says.
By staying small, Walke says he can provide exceptional service to the clients he does take on and can also afford time to perform on stage as a soloist in benefit concerts, in choirs, or at funerals.
Walke finds many of Total Gardening's customers are supporters of the arts and are often "impressed when they go out for an evening of quality entertainment and see their landscaper onstage in a tuxedo, not only performing, but often doing solo work."
Walke says that combination builds a unique business relationship, including a handful of loyal customers that have been with him for over two decades.
Focus and balance
Walke's decision to stay has small proved to be a blessing for the survival of his business during several challenging periods.
Around 1998-2000, Walke says he noticed a shift in business practices, and some much larger franchises entered the Guelph market, offering lower priced maintenance to commercial property owners. His competitors offered lower standards and prices, instead of fair annual increases based on long-term relationships.
Once again, Walke made a conscious business decision to provide maintenance services only to residential customers, and to focus only within the Guelph area.
In 2009, the biggest challenge yet to Walke's business came knocking with the Ontario government's implementation of the Cosmetic Pesticide Ban — lawn care had become a large part of the services provided by Total Gardening.
"The government came along and literally wiped out my 25-year business," Walke says of the total number of customers he lost, "It was absolutely crushing."
Through hard work and exceptional customer service, Walke has since recovered and says he now has as much work as he cares for. He is honest with potential customers about what he can and can't deliver.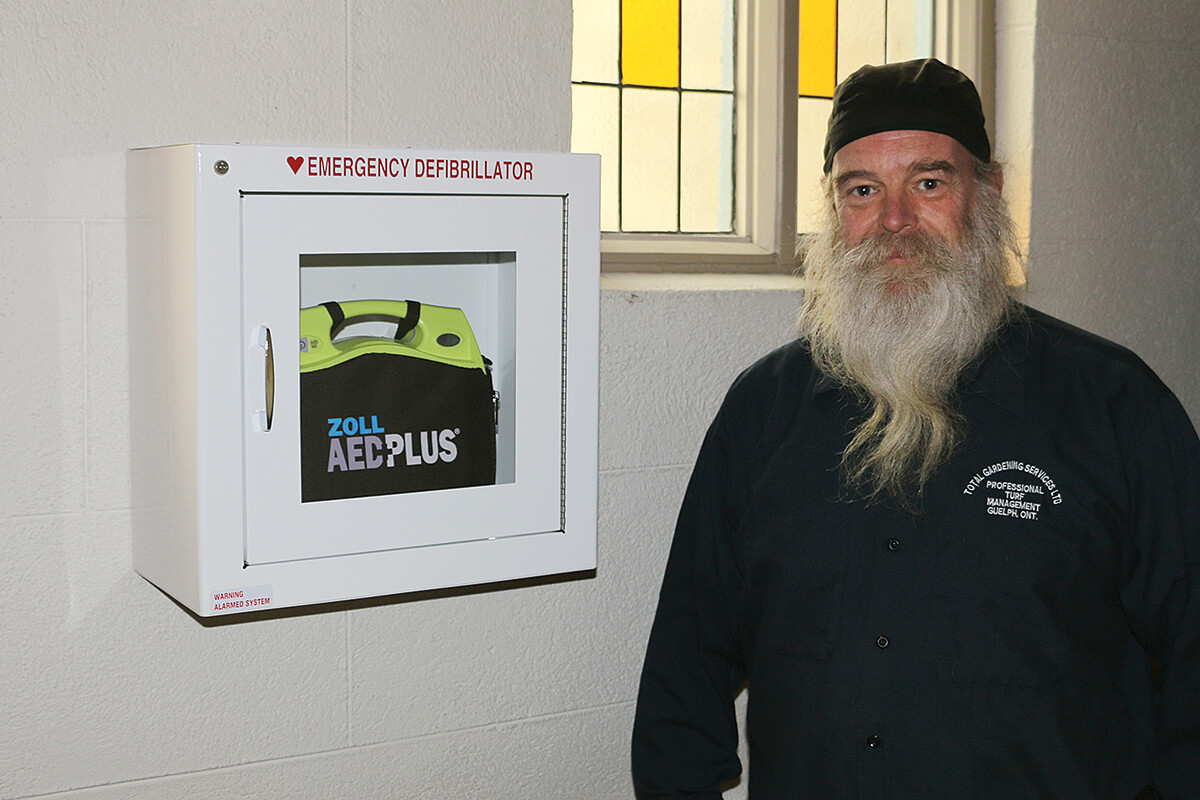 Sales from his music CD allowed James Walke to purchase two defibrillators for St. George's Anglican Church in Guelph, Ont., and pay for training for 10 staff.
---
Community support
Walke says a number of health issues over the years have also presented challenges to running a business. In 2014, Walke had major open heart surgery.
In his time of need, Walke was fortunate to have the support of his church and local community. While in hospital in Newmarket for four days, Walke says "The people at St. George's Anglican Church were really good to me," describing how the priest looked after his dogs and recalling how the priest and organist made the hour and a half journey from Guelph to Newmarket just to visit him in hospital. While recovering at home, Walke says the support continued as the priest would check in on him and arranged for meals to be delivered to Walke at home every day for six weeks while he recovered.
Walke truly appreciated the amount of support he received, so in 2015 he began working on a project to give back, combining his love and talent in music.
"The entire community were so good to me and so supportive before, during and after the surgery that I felt I had to do something to thank them," Walke explains. "I recorded a CD of religious music that I have been hired to sing at funerals and named it "Mourning Music." It was kind of a play on the fact I had survived a silent killer. I produced a professional CD and sold 300 CDs — enough to purchase and install two defibrillators at St. George's Anglican Church and pay for 10 people on staff to be trained on them."
Walke is now working on a second CD to benefit Guelph Wellington Hospice.
Training and lessons learned
Walke included the training as part of his donation to the church because he says training is paramount when it comes to the operations of his business. Over the years, Walke has attended countless seminars and completed a number of courses. "I remember my father telling me when I graduated university, 'Son, don't think that today ends the process of learning. Never stop taking courses, whatever they may be. Never stop learning.'"
Industry mentors
When the business got underway in 1983, Walke began dealing with Peter Olsen of Royal City Nursery. "Peter was great," Walke recalls. "He took me under his wing and gave me a lot of information on both horticultural and business practices. Peter was the one who urged me and sponsored me to join Landscape Ontario. And once I was a member, Peter suggested I put my name forward to run for the board of directors. I agreed, and he nominated me."
Walke was a member of the Provincial Board of Directors for several years and president of the Waterloo Chapter from 1992 to 1993, including chair of the chapter's annual Fall Freeze Up social event.
"Volunteering with LO gave me an incredible step up in operating my business," Walke says. "I will forever be greatful to people like Peter Olsen, Paul Grobe of Grobe Nursery (I sang at Perry Grobe's wedding!) and John Wright of Wright Lawn Care. All three men were incredibly generous in sharing their tips for running a successful business and educating me in horticultural practices. All three mentors have now passed on. I hope in some way, my 35 years of business success is part of their legacy."