March 15, 2013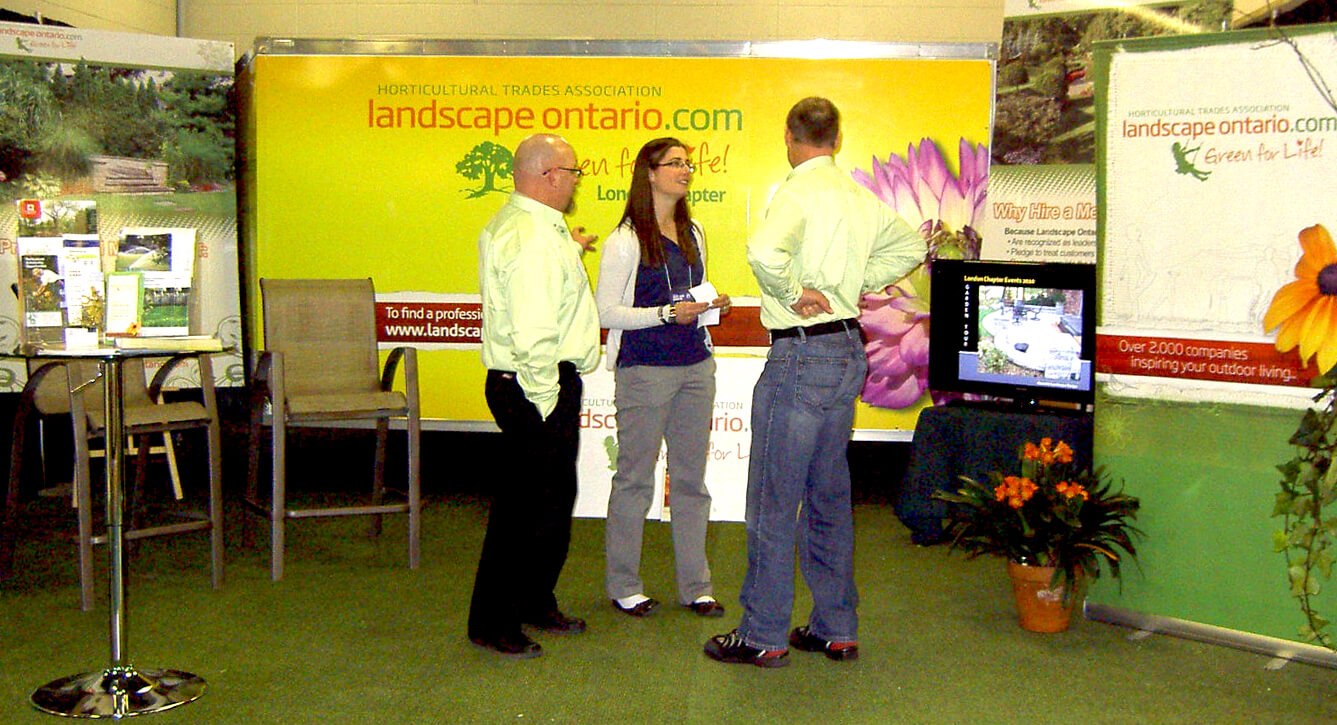 London Chapter unveils new trailer at London Lifestyle Show
The London Chapter proudly launched its new trailer at the London Home Builders Association's Lifestyles Show, held in late January at the Western Fairgrounds.
The new addition drew much attention to the Chapter's booth area with its colourful wrap. With the trailer as the main feature, softened by posters and cascading containers (supplied by Canadale and designed by Nicola Kamp), the booth attracted patrons to stop and chat with Chapter members. This was the sixth year the London Chapter was present at the show.
Each year volunteers working at the booth have handed out information about Landscape Ontario, a list of all London Chapter members and talked to passersby as part of the branding and promotional initiatives for the Chapter. This year London Chapter members decided to eliminate hardscapes and a complex garden display, which they felt in the past made the booth look like a contractor's booth. "It also made set-up fast and easy, says Chapter coordinator Wendy Harry.
Thanks go to the volunteers who helped man the booth, Bob and Ruby Allan, Paul and Barbara Gagnon, Derek and Penny Geddes, Jerry Hakkers, Wendy Harry, Nicola and Jeremy Kamp, Mike Lunau, Shannon Martin, Mike Martins, Paul and Anne Marie Rancourt, Scott Sim, Paul Snyders, Pete Vanderley, Jarrett Woodard and Eric Wright.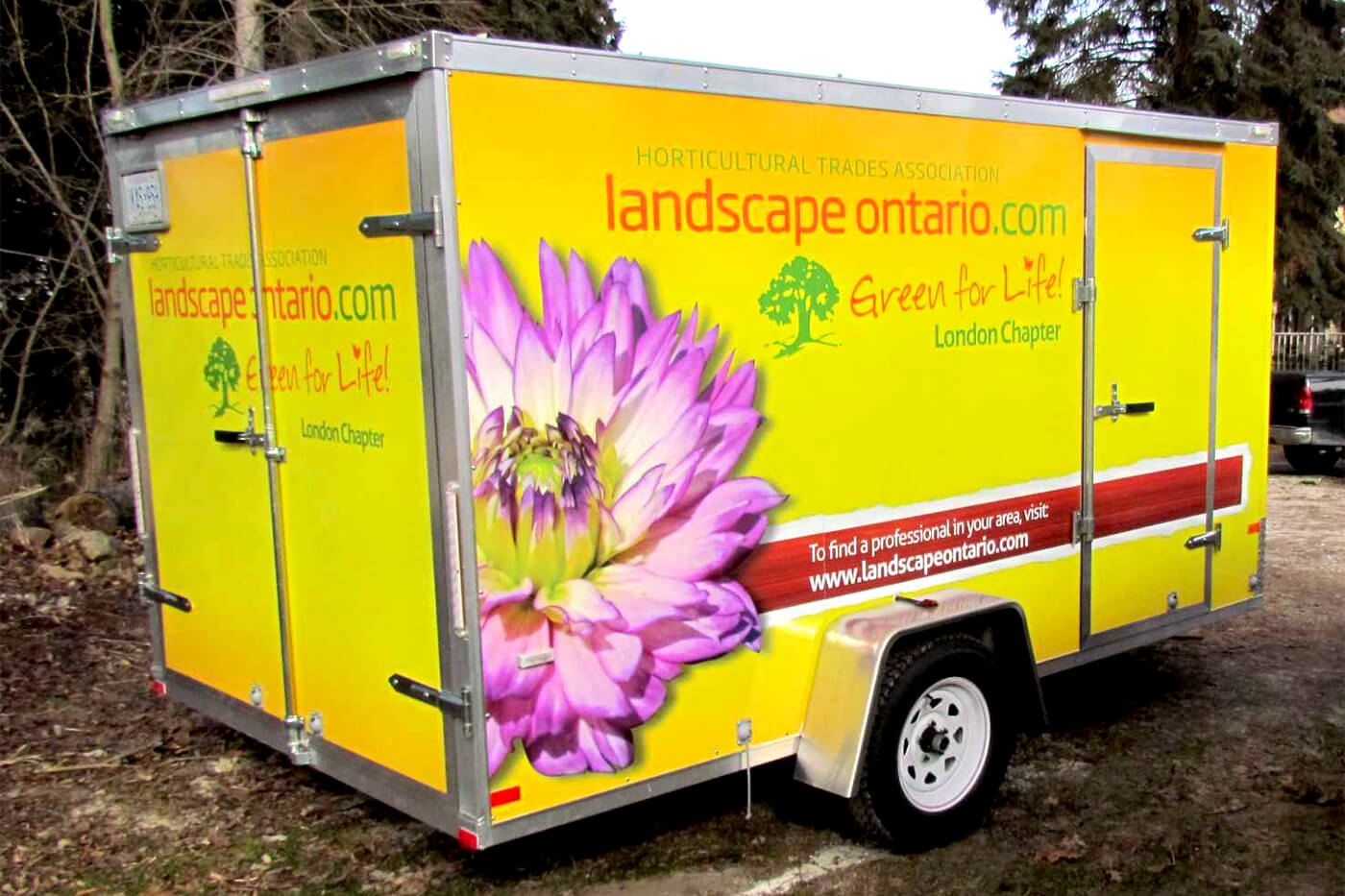 The trailer will be used at all Chapter events, and on location around London and area. At present, the trailer can be seen at Grand River Brick and Stone. The trailer also serves as storage for the accumulated supplies the Chapter has for shows, meetings and more.
Volunteers are now making plans to have a booth at the London Home and Garden Show in April. Volunteers will be needed, and may contact Wendy Harry at
wharry62@gmail.com
if interested.