April 15, 2015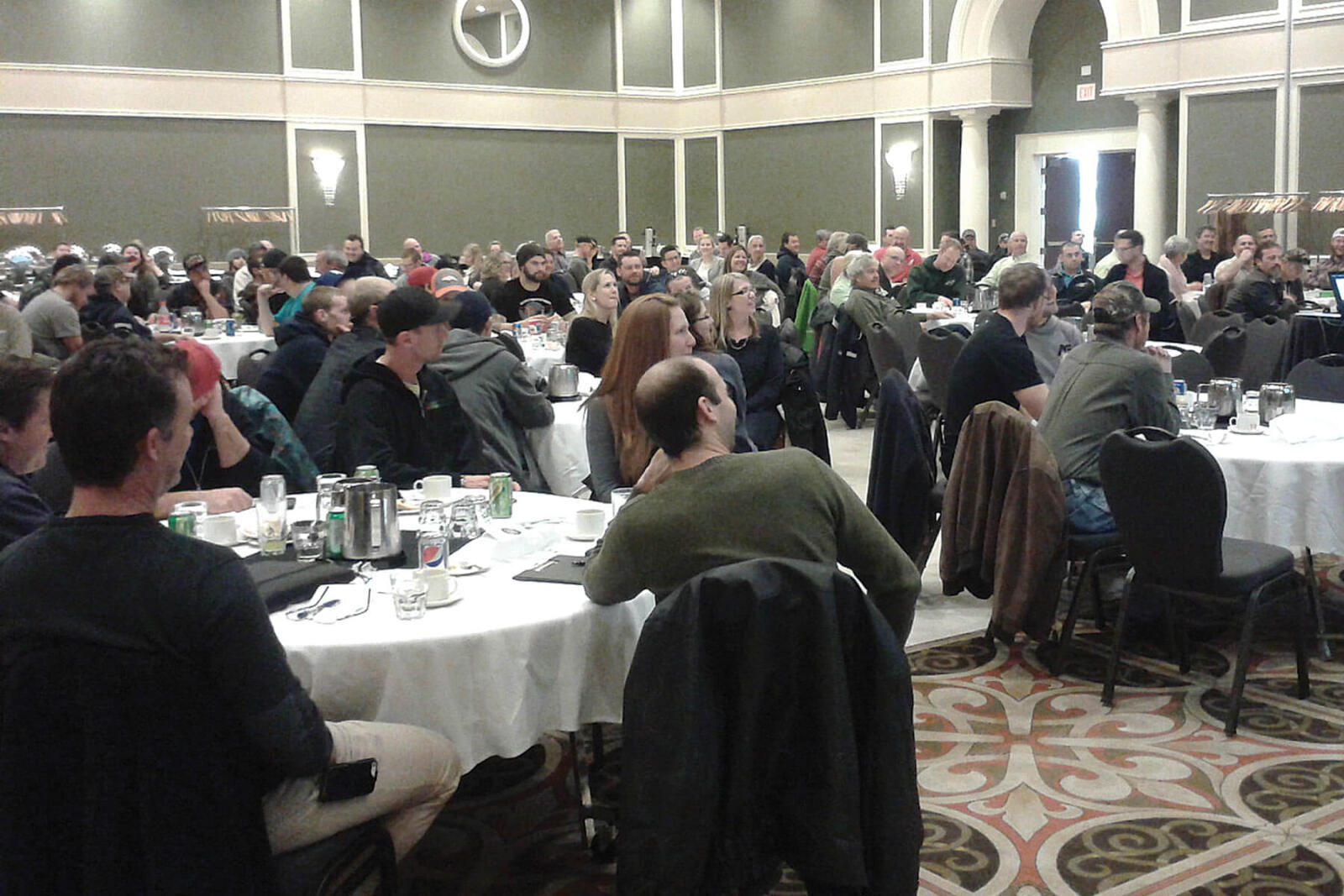 London Chapter has great attendance to end year
London Chapter ended its season of Chapter meetings with two hugely successful meetings.
On Feb. 10, the Chapter held its safety meeting, welcoming representatives from the Ministry of Transportation and Workplace Safety and Prevention Services. Members were updated on the policies and procedures required for the coming year. The presentation provided members with the information and opportunity to make adjustments before the busy season starts.
Over 70 people were registered for the meeting. A hot buffet lunch, sponsored by Unilock, warmed everyone up as they enjoyed the meeting sponsored by HortProtect/Investment Guild.
At the Mar. 10 meeting attendance numbers jumped to 165 members, who were energized, motivated and enlightened by Jim Paluch. He asked the question, "What do you do?" He told the audience, "The usual response to the question is something like, 'I just cut grass." He suggested that be changed to a positive, engaging and enticing response. "Using the words Outdoor Specialist changes the whole tone of the answer. It is more positive; more respected, and the person saying it has more pride," said Paluch.
All who attended had an extra bounce in their step when they left.
LS Training System sponsored Jim Paluch and brought him to London for the meeting. Paluch has also been a speaker at Congress.
Registrants enjoyed another hot buffet lunch, sponsored by Permacon Group and the London Chapter.
Attendees will now start the season with up-to-date safety procedures, as well as energized and motivated staff. What a great way to start.
The next chapter event will be the 10th annual golf tournament on Sept. 18 at the Echo Valley Golf Course in London.
The Veterans Memorial Parkway Committee is also looking for volunteers for the week of Sept. 28 – Oct. 2 to help prepare the sites for the final planting of trees that will take place on Oct 3. If you can work a day or two, a half-day or a couple of hours, please contact Wendy.
The first Chapter meeting will take place on Oct. 13.
If you have any questions, or require more information, please contact Wendy at
wharry@landscapeontario.com
.
Have a great season and stay safe!