September 15, 2014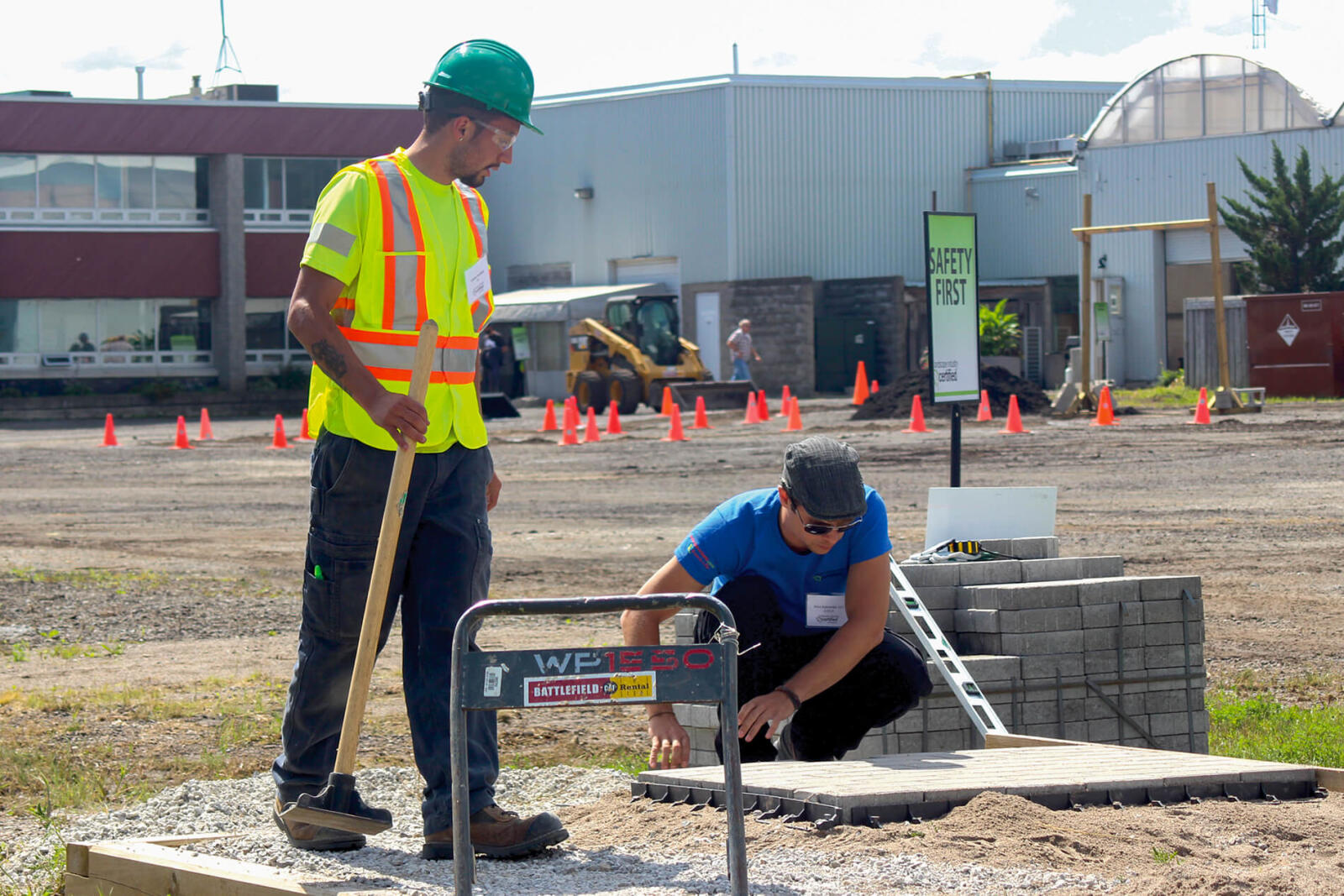 LO hosts Landscape Industry Certified exams
Candidates, judges and volunteers arrived at the Landscape Ontario home office in Milton on Aug. 12 and 13 to take part in the two-day Landscape Industry Certified test.

Those serving as judges accumulated Continuing Education Units toward maintaining their Certification(s).

Judges taking part included Alex Zalewski CLT, Matthew Dressing CHT, Melissa Kopcok CLT, Mike Lunau CLP, CLT, Adam Braun CLT, Alan Malcolmson CLT, Matt Mintz CLT, Stephen Anderson, Margarete Haefele CLD, Colleen Tataryn CHT and John Hutten CIT, CLT. Volunteers were Dennis Hutten, Samantha Thomson, Matthew Dressing CHT, and Adam Bonin CLT.

Sponsors of the day were platinum, Stihl, Battlefield, Clintar, Hustler; gold, ProPower; silver, Van Dongen's, Vanden Bussche, Permacon, Gelderman, Echo and Snap Edge and safety sponsor was BOT Aggregates.

Names of those successfully passing the exam were not available by press time.

The next opportunity to take the exam is on Sept. 25 and 26 at Kemptville College, followed by tests at Ridgetown College on Oct. 24 and 25. Written tests will also take place at Expo on Oct. 23. Scheduled orientation days are Sept. 13 at Kemptville and Oct. 3 at Ridgetown.