August 15, 2014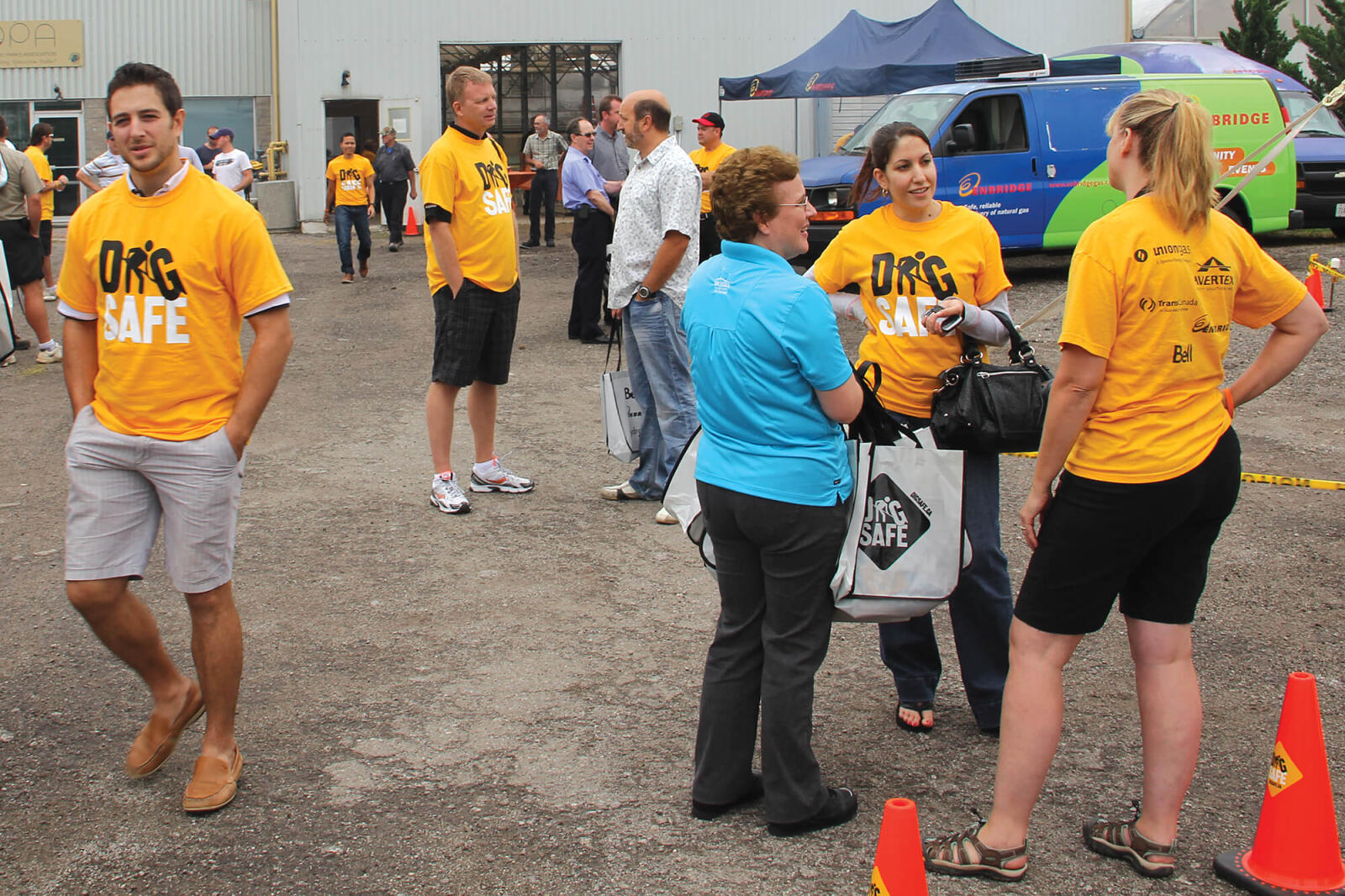 LO hosting ORCGA's Fall Expo
By Terry Murphy CLM
The Ontario Regional Common Ground Alliance's (ORCGA) Dig Safe Fall Expo Day will take place at Landscape Ontario's home office in Milton on Sept. 18.
Last year was the first time for the event. It was attended by more than 200 damage prevention professionals, making it an excellent success.
Landscape Ontario's Executive Director, Tony DiGiovanni, says, "We totally support the educational efforts of the ORCGA in its dedication to protect our underground utilities. As an ORCGA member, Landscape Ontario is pleased to partner in this event."
The Dig Safe Fall Expo Day is an all-day event, running 8 a.m. to 3 p.m. The day is structured so industry participants who don't have time to come all day, may take in an hour seminar or demonstration, have lunch and or coffee and spend whatever time they can afford to benefit from the Expo.
This day of networking, seminars, demonstrations and equipment viewing is absolutely free. There is lots of parking space, and that's also free. The day is designed give all those interested in damage prevention an update on industry news, exposure to Ontario One Call and the new Bill 8 regulations. At the same time, participants may improve their knowledge and understanding of underground issues.
ORCGA is hoping to improve the performance of contractors by eliminating utility strikes and making the locate process more efficient. In announcing the event, Jim Douglas, acting president of ORCGA, stated, "We all need and can benefit from an educational and training event that will update people on the issues, provide demonstrations on underground techniques, outline new best practices."
Douglas continued, "Last year, 200 people came to our first event. Many of them told me they were very happy with what they saw. This year we want to make it even better."
There will be 12 concurrent one-hour seminar training sessions for contractors and excavators. They will hear information on damage prevention training and knowledge so that they become more proficient and cost effective, up-to-date on the latest information on industry issues, understanding how the industry functions and new developments on a variety of subjects.
Seminars scheduled for the day include, Getting Around Underground, Hydro-Vac Practices, What Constitutes a Valid Locate, Infrastructure Health and Safety, and Dig Safe Boulevard Demonstrations. These are repeated throughout the day, so that you can take advantage of all subjects. Exhibitors will also display equipment.
The ORCGA Damage Prevention Circuit will have live demonstrations that will allow visitors to see first-hand all about safe excavations and current practices. Some of the presentations scheduled include, Planning and Design, One Call, Locating and Marking, Excavation, Mapping, Compliance, Public Education, and Reporting and Evaluation. All these special circuit demonstrations are free.
Take time to see our new DIRT Report, which highlights the 2013 Damage Prevention Industry Statistics. Landscapers can take pride in seeing that our overall hit reduction statistics reflect an outstanding industry effort.
We are always interested in your feedback on any ORCGA or landscaping industry event. It is your industry and your event, and we want it to fulfill your requirements and meet your needs. If you don't tell us how we are doing, we can never make it better. Please take a minute at the event and talk to any of our ORCGA Board of Directors or staff, and let us know how we are doing and what we might do to make this event better for you.
For those brave or competitive souls, there is a locates competition. Come out and try your hand at one of the Locate Rodeo Wheels. This fun competition offers prizes and it's free.
Bring your key employees to this event and learn more about Damage Prevention and the Underground. There is no cost for the day and you will improve your understanding and knowledge and hopefully avoid some very serious MOL and TSSA fines in the future.
If you can't afford a full day, then come for a couple of hours and join us for lunch or coffee. This one-day event will take place rain or shine. You must register for the event, so that we know how many people are planning to attend. For more information, or to get a registration form, please contact ORCGA at 1-866-446-4493, at
www.orcga.com
, or email
jim@orcga.com
.
---
Terry Murphy can be reached at
tvmurphy@ca.inter.net
.