September 15, 2014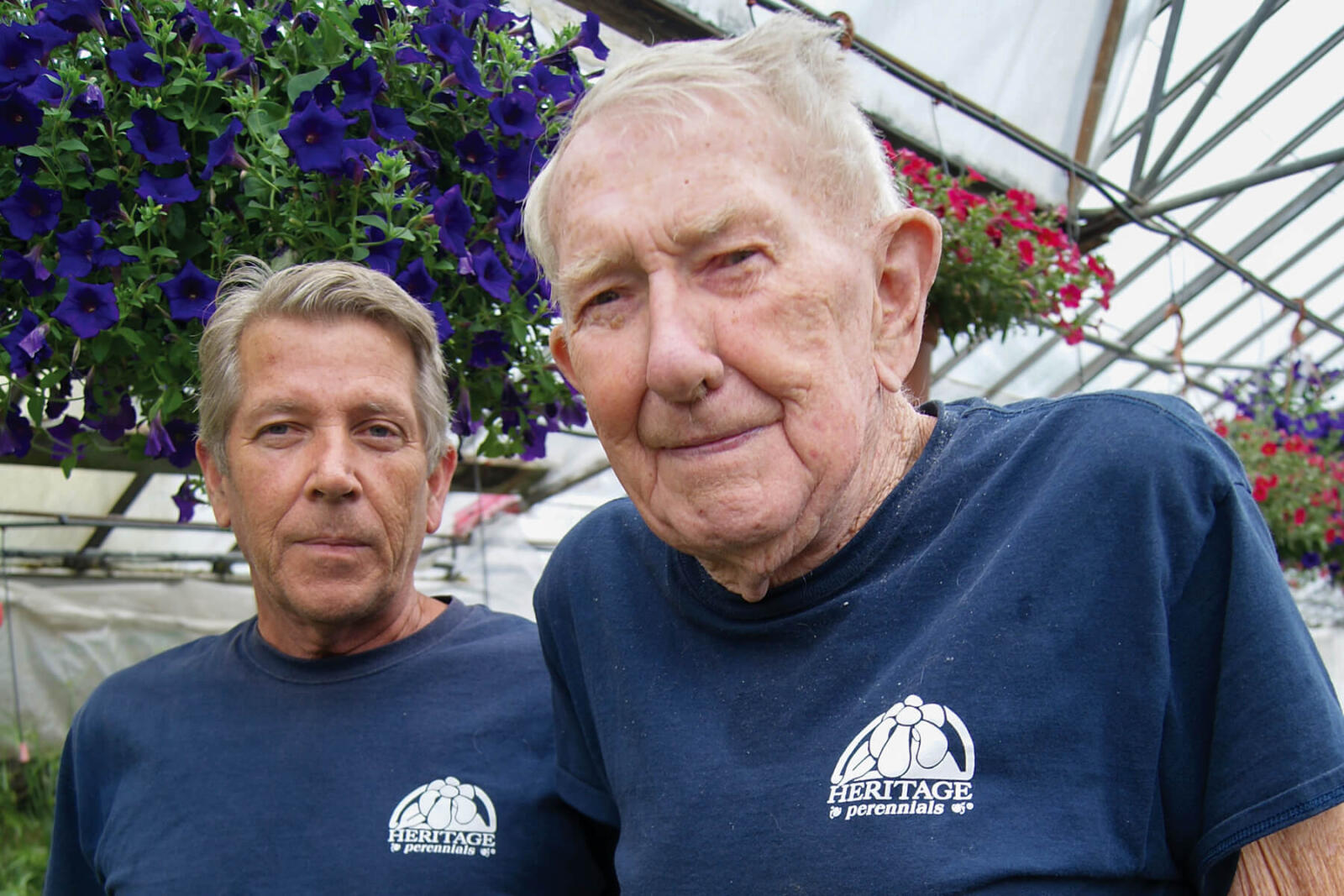 Little Gardens has found success in Parry Sound since 1941
Back in 1941, Canada was well into World War II with its people and the economy geared toward the cause. During that time, the Town of Parry Sound in Northern Ontario was evolving from its pioneer years. It would be many years before tourism became the number one industry.
Imagine opening a garden centre in the midst of a world war in a northern Ontario town that was just emerging from its logging days. But, that's what Walter Burgess did 73 years ago, naming his enterprise, Little Gardens. Since then it has been providing the people of the area with everything from vegetables to landscaping services.
When Walter's son Ralph returned from the war in 1946, the business was turned over to him. "Through the the
Veterans' Land Act
, I purchased the business, and started changing it from a market garden." He built greenhouses and starting growing garden flowers.
"We eventually had three greenhouses and sold everything from dew worms to flower arrangements. At one time we were the largest distributor of dew worms in the region," says Ralph.
Still working at 89
At the age of 89, he still works at the garden centre. "I'm the second lowest paid employee here," he says with a smile. While pointing to his son Ian, "He's the lowest-paid."
After graduating from the Niagara Parks Commission School of Horticulture, Ian returned to Parry Sound in 1984 and purchased the business from his father. "I grew up at the garden centre, but really didn't have plans to make it my life's work," he says. He remembers one of his first jobs at Little Gardens was selling dew worms.
It wasn't long after taking over Little Gardens that Ian started offering landscaping services as part of the business. "I remember being nervous about charging clients $1,000 for a project." It was not too long after that a real estate boom hit the area. Large cottages were being built along the lakeshore by people who wanted large landscapes and weren't concerned with the cost.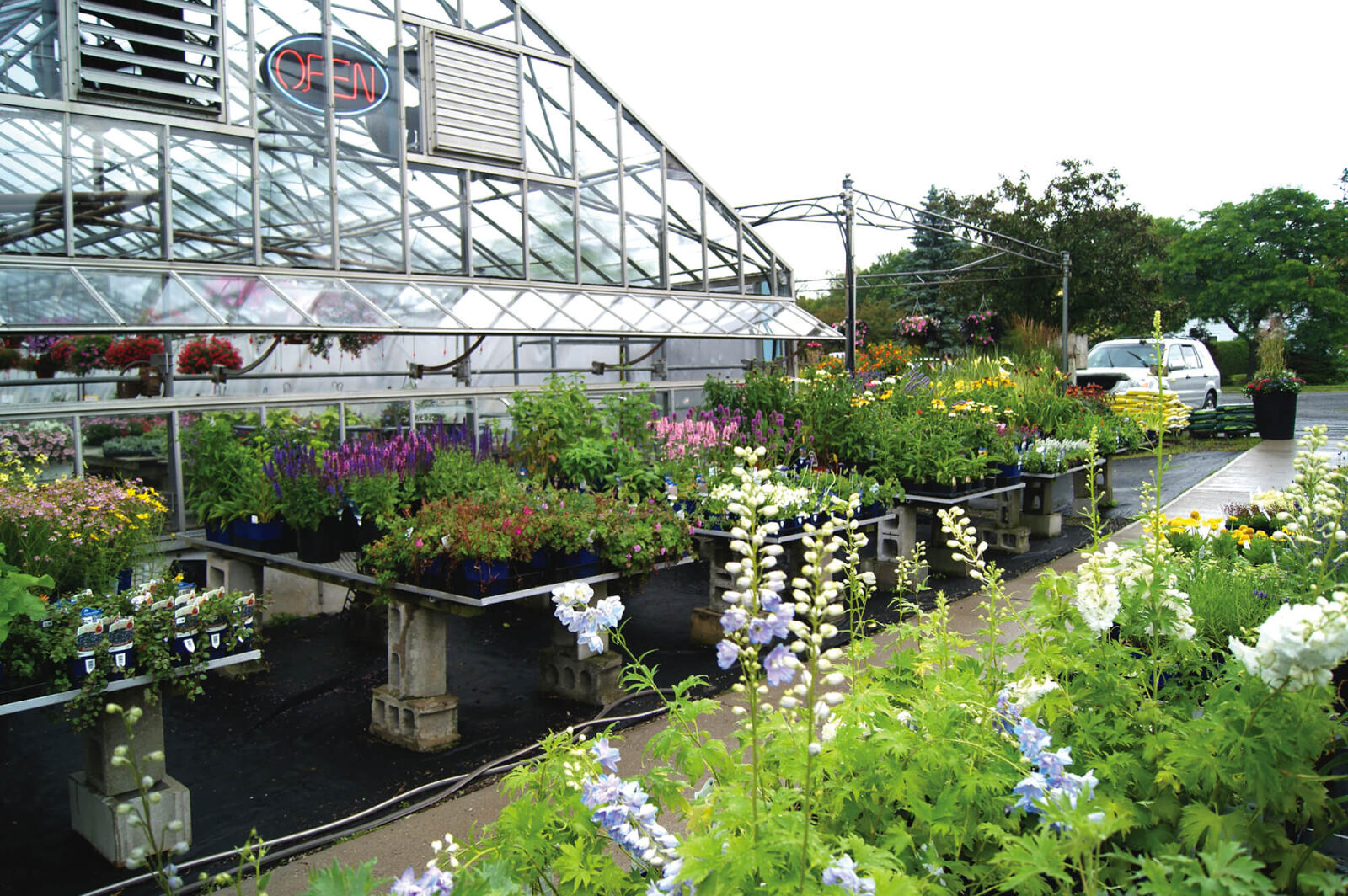 There is a vast array of plants at Little Gardens. With 12 greenhouses on the site, Little Gardens produces all its own annuals.
---
Client property on water
"Now 99 per cent of my clients are on waterfront properties," says Ian. He notes that there are extra challenges in a predominantly tourist area in northern Ontario. "With the normally heavy snowfall here, we can't get onto the properties to do any new work until late June, while clients want it done by the first of July. They don't want us on the grounds while they are enjoying their holiday property, so it's a real scramble at that time of year."
Little Gardens serves clientele down through Muskoka, from Gravenhurst to Parry Sound. "Many times just getting to the job site takes at least an hour driving time." Little Gardens has two to three crews each summer with four to five staff on each crew.
"Over the years, we have developed many long-term relationships," says Ian. "Many times we are serving the children of our original customers." Cottages tend to be handed down to family members.
Ian says that today's client is much more demanding than previous generations. "People want instant gratification when it comes to the landscape. Many times they want a new tree to look like it's been in the ground for five years." Planting large trees in a harsh climate makes it a challenge.
Along with landscaping services, Ian introduced irrigation installation and maintenance onto the list of services. "For cottagers, a good irrigation system is important, as many times they are away from the property for long periods of time."
Ian remembers that when he first took over the business, there wasn't very much competition. That has changed now with Muskoka and Parry Sound becoming favourite summer vacation areas. The winter season sees the population of the Town of Parry Sound at 6,500. That jumps to 35,000 in the summer months.
Ian says that having 12 greenhouses on site is a great advantage when he is building landscapes. "We grow many of the plants we use in our landscaping service." He says that Little Gardens once grew all its own plants, but over the years it became more economical to buy perennials from nurseries such as Valleybrook. "The maintenance costs to get us through our harsh winters up here were just too high," says Ian.
Grows all its annuals
Today Little Gardens grows all its own annuals. The garden centre stays open all year, but all outside work ends at the first hard freeze, normally around the first of December. In early March staff returns to begin planting operations in the greenhouses. "If I had more land space, I would build even more greenhouses," said Ian.
Ian also ended the flower shop service in the garden centre. Ralph says grocery stores killed the flower shop business; "They (grocery stores) brought in cheap imported flowers, so local flower shops couldn't compete."
Loyal staff
Little Gardens employs a staff of about 12 people. "Some of our people have been with us over 30 years," says Ralph. Inside the retail area, the garden centre carries a large variety of annuals and perennials, along with gardening supplies, tools and ornaments.
The garden centre is located on the town's main street, and traffic in the summer is very GTA-like. It's a big difference since 1941, when Walter Burgess took a chance in this northern town where life made people set priorities that didn't include beautiful landscapes.
Nearly 75 years later, Little Gardens has found success by providing its clients with everything they will need to make their garden an outdoor paradise.