December 15, 2016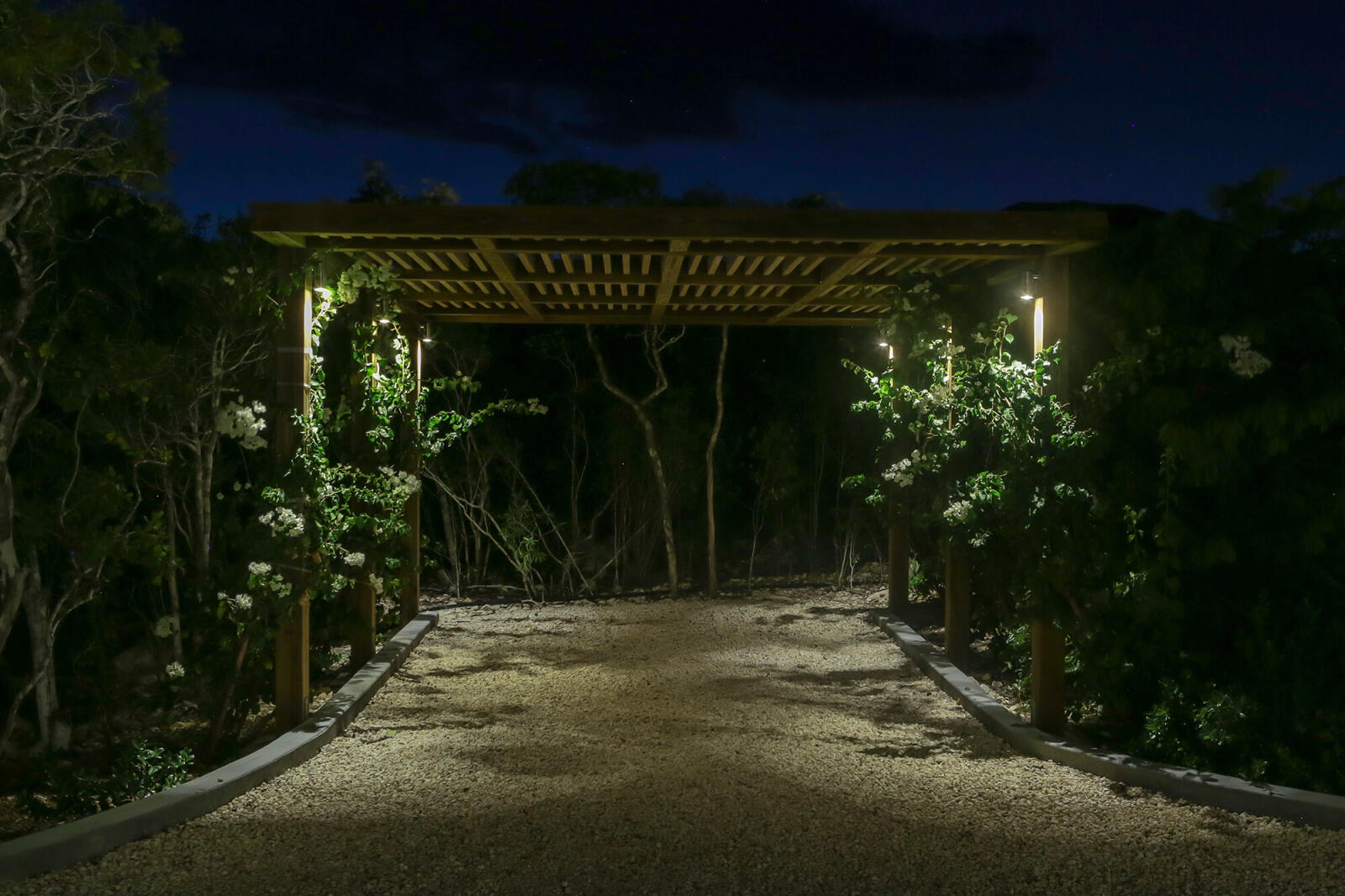 Lighting up Turks and Caicos
Many Canadians dream of casting winter aside to start anew in a tropical locale full of white sand beaches and crystal clear waters.

For Landscape Ontario member James Solecki, president of Muskoka-based Integra Bespoke Lighting Systems, this popular fantasy is becoming his reality. Over the year, the indoor and outdoor lighting design and installation expert has established a booming business in the Turks and Caicos Islands (TCI).

With some 30 projects on the books, his time spent on the beautiful Caribbean island has been filled less with afternoon cocktails and naps under shady palm trees, than hard work trying to meet the seemingly endless demand for quality lighting systems.

"It got started when I was invited down by a client of ours who happened to be the chair of a condo board in TCI, and he wanted to upgrade the lighting to LED to achieve electrical savings for the condo owners," Solecki explained. "He arranged for my wife and I to head down last November, and at the time we were just thinking that it would be a nice trip, and that we would essentially be figuring out how many light bulbs the place needed, possibly selling them the light bulbs, and then heading back home."

But once they arrived, he quickly realized how many of his Muskoka clients also owned vacation properties in the TCI. He also learned that the development market is very strong on the islands.

Starting a foreign business is not easy
"We got very excited about the opportunities, because there is a real shortage of lighting expertise there," he said. However, starting a business in TCI as a foreigner requires a great deal of work and money.

"There are all sorts of criteria you need to meet in order to attain legal status as an expat on the island operating a business," he said. "Fortunately, we were able to hire excellent lawyers who did all the ground work, and we did whatever it took to get the documentation where it needed to be, including literally flying it down, rather than using a courier in order to fast track the process."

There were also significant costs involved, and a great deal of stress over whether or not things would go through.

He added, "We started the process on December 2, 2015, and by February 18, 2016, we were ready-to-go. That is an insanely fast period of time, but we did it. We became fully licensed, permitted and insured and ready. It was really just one of those times in life when everything just seems to click into place."

The new company, Island Villa Lighting, provides indoor and outdoor lighting design, specification, procurement and project management. It's different than the business in Muskoka, in that the business model is distribution, rather than contracting, Solecki explains.

And so far, business is booming.

Great climate for lighting
Solecki says the TCI is ideal for high-end lighting work for several reasons: the abundance of wealthy vacation home owners; the warm climate; and its geographically located close to the equator which means the sun sets in the early evening year-round.

Outdoor space is seen as a continuation of the home, he adds, making lighting a necessity rather than a luxury.

In addition to a pair of luxury resorts as clientele, Solecki's rapidly expanding business down south is working on numerous vacation properties, known as "villas." Solecki has also been managing his business in Muskoka and juggling the two has been a major challenge. It has gone smoothly thanks to the hard work his team has put in, Solecki says.

"We were really lucky this year to have some incredibly large projects," Solecki said. "Last year I was named the lighting designer for the Niagara Parks Commission, and it was a really big thing for our reputation. And so this year we landed some large scale jobs, which made things a lot easier than having to scramble for say, 25 smaller installations that we need each year to survive."

His whole team at Integra has also really stepped up this year, especially during the weeks when he was down in TCI.

"Our project manager, who has been with us for eight or nine years has been huge this year," Solecki said. "When I am home, we spend the whole time running around to the next slate of jobs doing walkthroughs and communicating about what needs to be done while I'm gone."

Meanwhile in the TCI, the market for quality lighting seems limitless, Solecki says. "The pace of development is incredible." Labour is relatively inexpensive, and the demand for luxury homes and hotels from wealthy business people based all over the world has skyrocketed.

Over the coming months and years, Solecki plans on training local talent in lighting installation, so that he can focus more on the design and distribution rather than installation. Already having secured exclusive distributor rights to many leading-edge lighting product lines in the TCI, the future looks bright.