April 15, 2015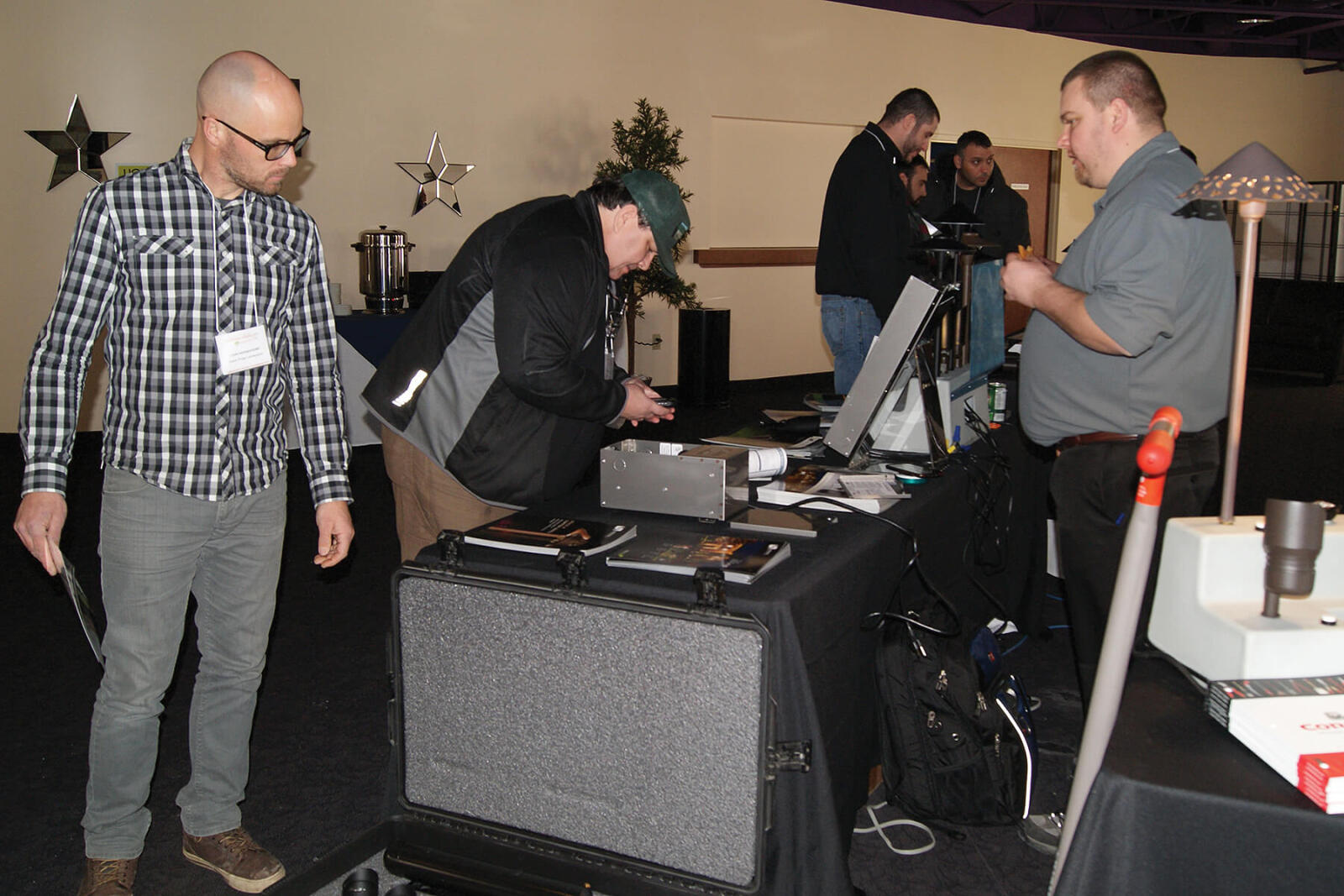 Lighting conference spotlights getting ready for the season
The 6th annual Landscape Lighting Conference on Feb. 25, at Teatro Conference and Event Centre in Milton, continues to grow through the efforts of the Landscape Ontario's Landscape Lighting Sector Group.
Again volunteer members hosted and planned the event, working hard to ensure the content for the day was geared to the seasoned contractor. The association is fortunate to have such an involved and engaged group, which includes Carl Hastings, Cory MacCallum CIT, Frank DiMarco, James Solecki, Jamie Riddell, Joe Willemse, John Higo, Ken Martin, Leon Hordyk and Rob Core.
The conference kicked off with the popular round-table discussion groups. The focus was on what matters most to today's lighting contractor. Safety on the Job was presented by Frank DiMarco of DiMarco Landscape Lighting in Mount Albert. John Higo, of Turf Care Products, presented Opportunities and New Technologies, and James Solecki, of Integra Bespoke Lighting Systems in Port Sydney, presented Award Winning Lighting Design.
The morning keynote presentation on planning for profitability was delivered by George Urvari of Oriole Landscaping of Toronto. The session highlighted how to build loyal customers, who become more than one point of contact, innovative selling techniques and the importance of proper and accurate billing. Many contractors commented on how they learned a lot of small detailed tips that they could take back and immediately implement in their business.
Thirteen exhibits showcased new and innovative landscape lighting products for the upcoming season. It gave everyone an opportunity to see the products up close and talk to the suppliers throughout the day. Exhibits on display were from the following supportive sponsors: Focus Industries, FX Luminaire, Sollos Landscape Lighting, Illumicare Group, John Deere Landscapes, Linzel Distributing, Martek Supply, Solutions Aquasol, Turf Care Products, Unique Lighting Systems, Vanden Bussche Irrigation, Vista Professional Outdoor Lighting and WB Cross Co.
The Lighting Sector Group appreciates all of the time and effort put into the displays, and was happy to see the great benefit to all of the delegates.
Also included was an important and timely keynote from Ruurd van de Ven from Arborvalley Urban Forestry on issues that affect even the most seasoned contractor. He focused on how to properly climb or mount trees during installation, proper pruning techniques and climbing safety. "We were fortunate to have a professional like Ruurd come and speak to these important safety issues for our group. He highlighted areas of concern with regards to on-site safety and this was a welcome addition to the conference," said James Solecki, chair of the Lighting Sector Group.
The end of the sessions was marked with refreshments for all at a pub, courtesy of Turf Care Products.
We look forward to announcing plans for the 2016 event and thank everyone for their support. Anyone with ideas, comments or suggestions to share, may contact Kristen at
kristen@
landscapeontario.com
.