March 15, 2014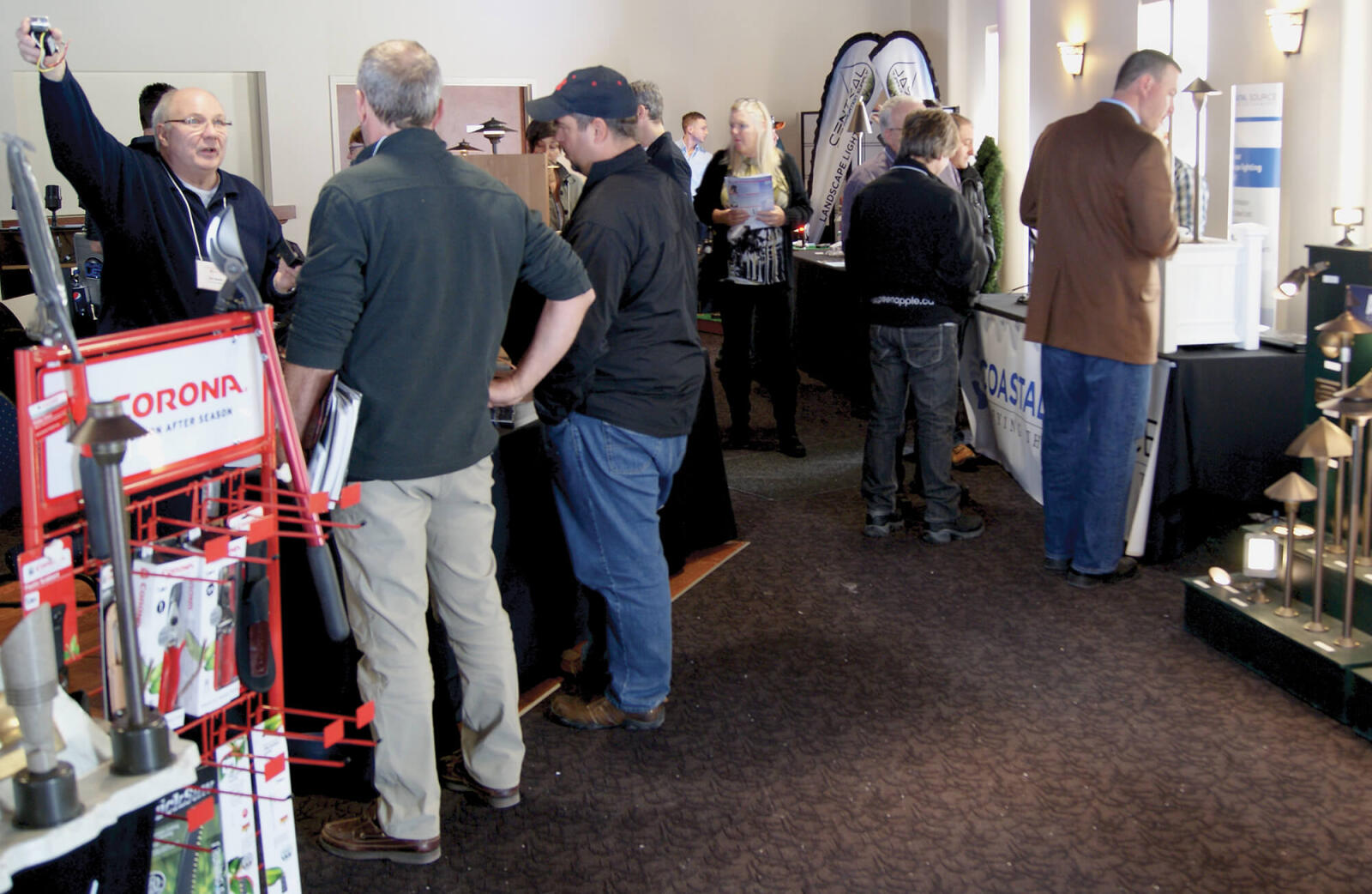 Lighting Conference moves to new location
Landscape Ontario's fifth annual Lighting Conference was held on Feb. 6 at Teatro in Milton, which provided more space for the increasing number of exhibits featuring new landscape lighting products and technologies. Although attendance numbers were slightly down, everyone had an opportunity to see the products up close, and speak with suppliers throughout the day.
Exhibitors attending this year's show included Brilliance LED, C Pine Associates, CAST Lighting, Central Irrigation Supply of Canada, Coastal Source Canada, Hunza Canada, Illumicare Group, John Deere Landscapes, Linzel Distributing, Martek Supply, Moon Visions Lighting, Turf Care Products, Vanden Bussche Irrigation, Vista Professional Outdoor Lighting and W.B. Cross. The Lighting Sector Group appreciates all of the time and effort put into the displays, and was happy to see the great benefit to all of the delegates.
The keynote presentation from Tim Ryan provided a great perspective on lighting design, with everyone receptive to his philosophy. He highlighted lighting design principles including basic lamp choice and fixture placement. Ryan spent a significant amount of time answering questions and running through scenarios.
Round-table discussions were run by industry leaders James Solecki, Joe Willemse, Ken Martin and Cory MacCallum.
Members of the sector group organizing committee include chair James Solecki, Carl Hastings, John Higo, Leon Hordyk, Cory MacCallum CIT, Ken Martin, Jamie Riddell, Joe Willemse and Corey Yourkin CIT.
Plans for the conference in 2015 will be announced soon. Members with ideas, comments or suggestions to share may contact
kristen@landscapeontario.com
.