March 15, 2018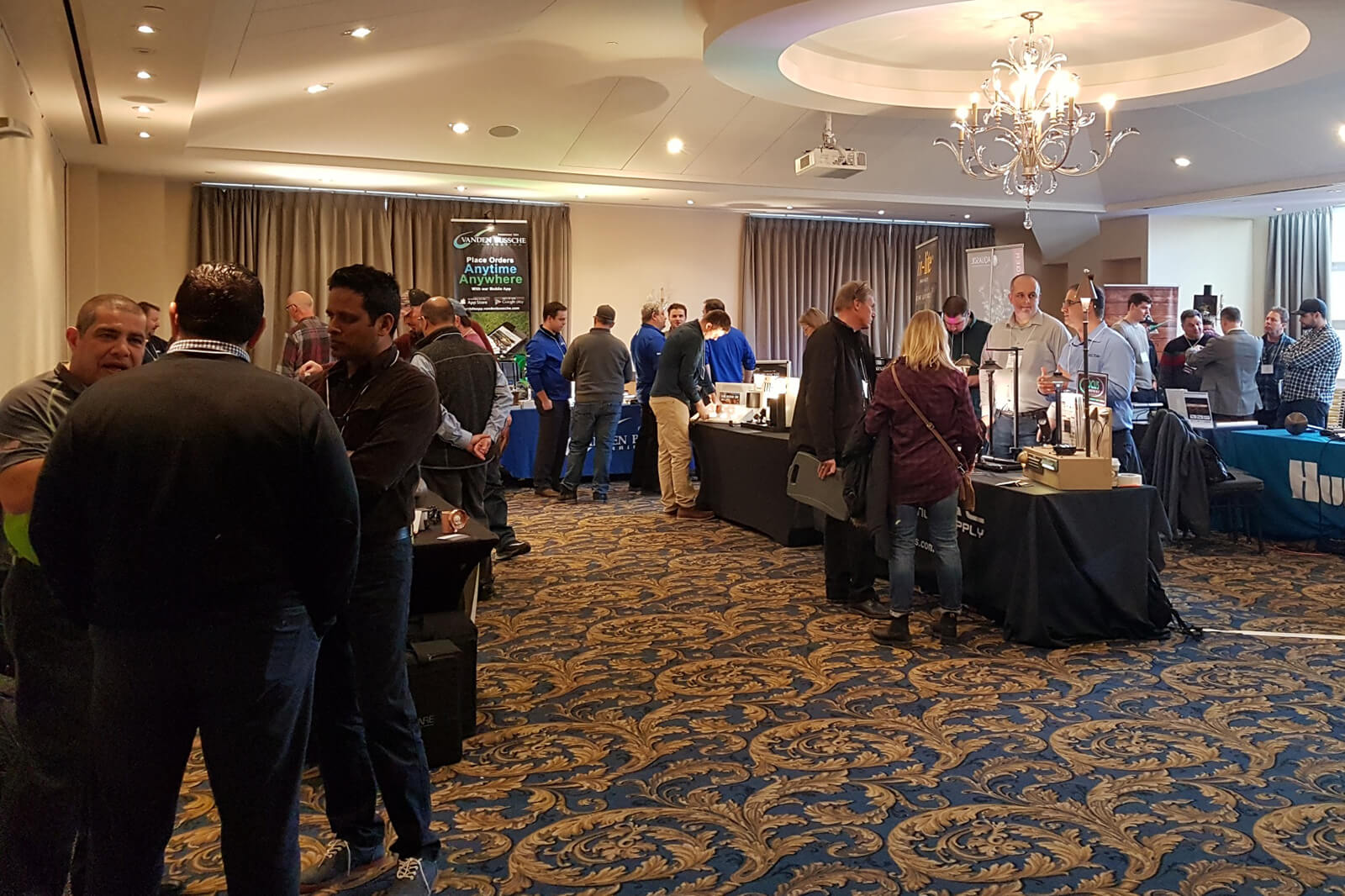 A capacity crowd enjoyed a day of education and exhibits at the 2018 Lighting Conference, held Feb. 1 at Lionhead Golf and Conference Centre in Brampton, Ont.

An initiative of the Landscape Ontario Lighting Sector Group, the annual gathering of professional lighting installers, manufacturers and suppliers began with a dark, live demonstration of all the variations of lamp and integrated light technology.

James Riddell, SiteOne Landscape Supply, demonstrated colour temperature, beam spreads and function of integrated fixtures, allowing the audience to see what kind of landscape lighting they could use on their next projects.

After lunch, Landscape Ontario members shared some of their personal experiences: Frank DiMarco of DiMarco Landscape Lighting, presented the Trials and Tribulations of Running a Successful Business, while Carl Hastings and Conrad Monteiro of Moonstruck Lighting spoke on Purchasing a Company.

Breakout sessions ended the day with John Higo, Turf Care, speaking on the technical side of landscape lighting, including connections, hooking up transformers, and calculating beam coverage. James Solecki, Integra Bespoke Lighting Systems, spoke on the architectural side of landscape lighting, demonstrating various lighting design and installation techniques to help subtly and effectively highlight architectural features.

Organizers would like to recognize the following event sponsors: SiteOne Landscape Supply, Turf Care Products, Illumicare, Martek Supply, in-Lite, Linzel, Vanden Bussche Irrigation, Alliance Outdoor Lighting, FX Luminaire, Aquasol Outdoor Lighting, Atlantic Irrigation, Focus Industries, Cast Lighting LLC, Brilliance LED, Vista Landscape Lighting, and Central Irrigation Supply of Canada.

Members who have any suggestions for next year's conference, or who would like to participate on the Lighting Sector Group can contact Amy Buchanan at abuchanan@landscapeontario.com.