November 3, 2016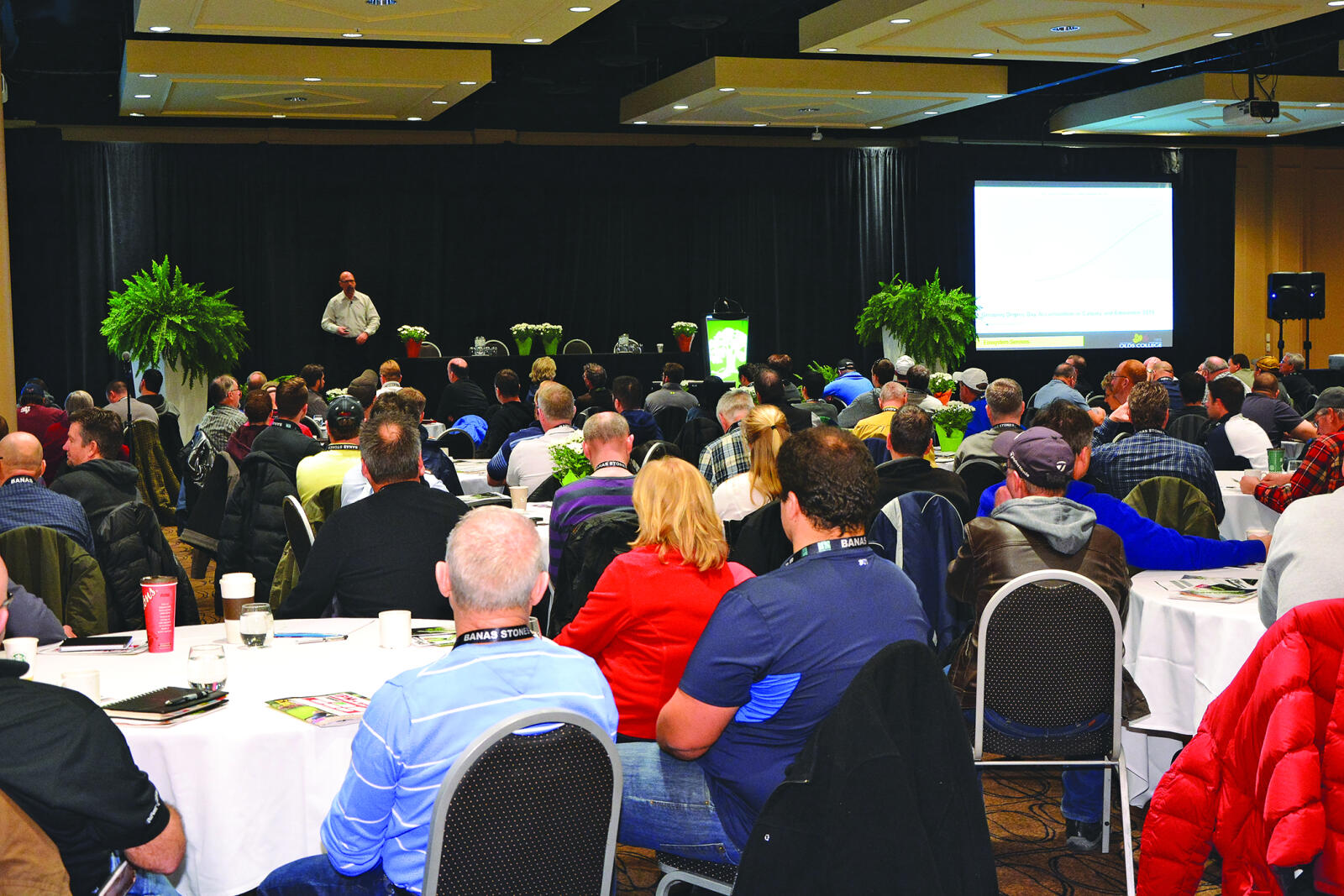 Learn something new at Congress 2017
From fresh faced newcomers straight out of school, to industry veterans with decades of experience, Landscape Ontario Congress 2017's diverse lineup of world-class educational sessions and learning opportunities offers something for everyone. Led by engaging and knowledgeable green industry professionals and business leaders, this year's sessions, conferences and live demonstrations aim to make you and your staff even better at what you do this upcoming season.
The educational opportunities at Congress kick off Jan. 9 (one day before the trade show), with Warm-Up Monday. Attendees are reminded to check start times and locations for the various events. Registered attendees of the Monday sessions also get admission to the trade show when it opens the following day and to the Tailgate Party on Jan. 11.
Landscape Designer Conference
Presented by the Landscape Ontario Designer Sector Group with recognition of the Ontario Association of Landscape Architects (OALA), this full day-event features an AGM and includes talks by innovative presenters: Ron Koudys, Lei Chang, Glenn Herold, Craig Applegath, Scott Wentworth and television personality Carson Arthur. Topics deal with both climate and social change with others are focused on working smarter. Sessions attended qualify for OALA continuing education credits.
Integrated Pest Management (IPM) Symposium
A uniquely respected event since 1965, the annual Symposium features the latest research, practices and discussions that offer real-world solutions for optimizing turf and minimizing conditions that favour pests, insects and weeds. Lunch, a supplier showcase and a reception are included. As well, the IPM Leadership Award will be announced. Attendees will earn six continuing education credits (CECs) from the IPM Council of Canada.
Peer to Peer Workshop
Join Jacki Hart for her 'roll up your sleeves' round table that will see business owners work together — brainstorming and experimenting, while applying new, cutting-edge leadership techniques to the daily operation of their businesses.
More sector-specific learning opportunities continue throughout the show days (Jan. 10-12), with the following events:
Garden Centre Symposium
The newly formatted garden centre-focused event returns to Congress and will include two full workshops with business guru Tom Shay, with focus on advanced buying and selling techniques. Also included is the Awards of Excellence Ceremony for the Garden Centre Program and recognition of winners in the Growers Program.
Irrigation Conference
The Ontario irrigation industry comes together for a half-day of sessions as well as some face-time with leading edge suppliers, ending with lunch. Speakers include Jeremy Harris from the Regional Municipality of Peel and Warren Gorowitz from Ewing Irrigation, with topics on sustainability, smart irrigation technologies and an update on the Water Smart Irrigation Program (WSIP). Sessions may count towards continuing education credits; verify with your certification body.
Access to the world-class conference program that runs concurrently with the trade show is available for an additional fee in the form of one- or three-day passes, giving access to over 30 informative sessions, including: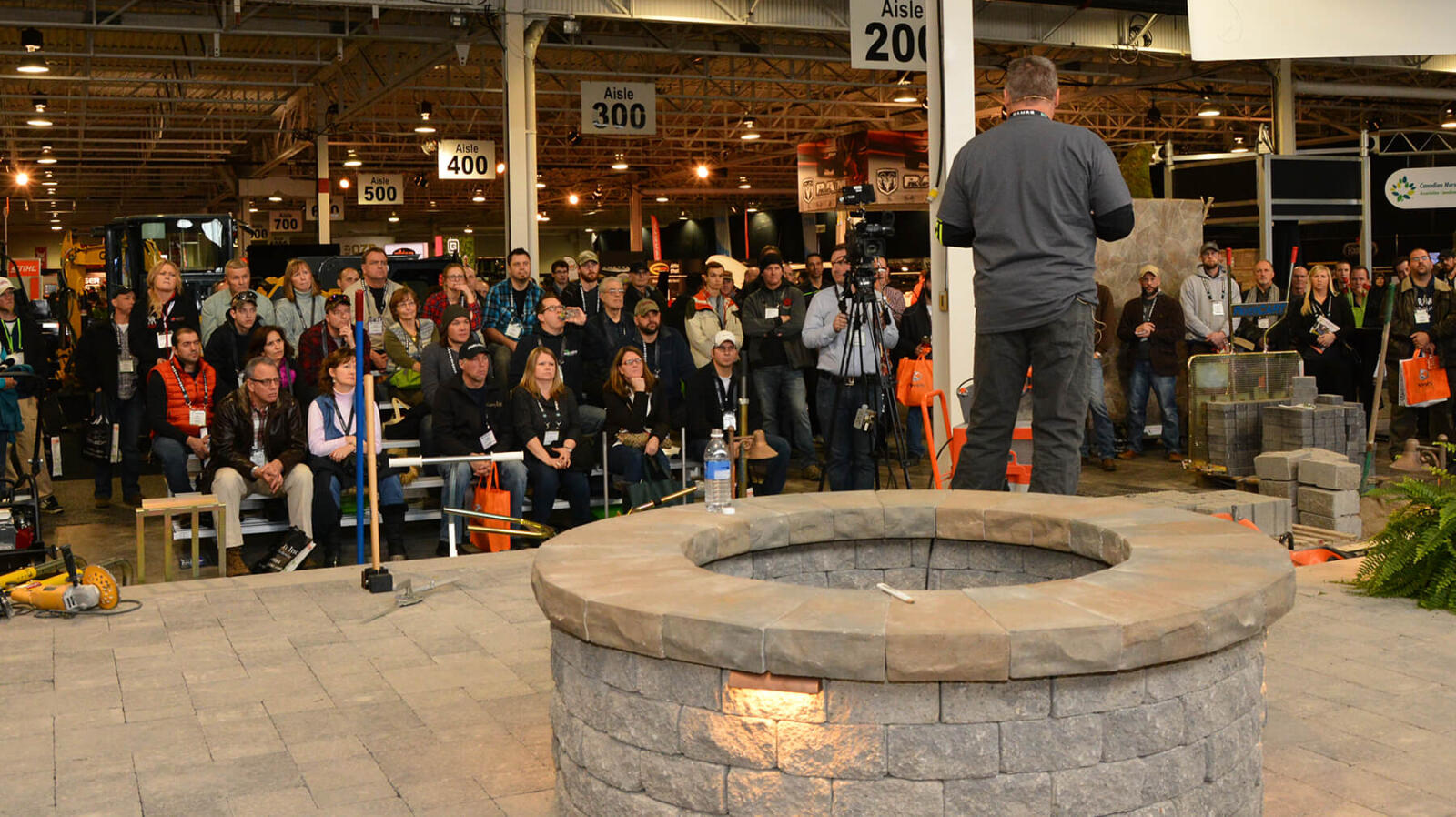 Live demonstrations will include Hardscape LIVE! and MTO circle checks.
---
Keynote speakers
Congress '17 provides some of the most inspiring and exciting keynote speakers to date. On day one, celebrity chef Anna Olson will share highlights from her entrepreneurial and culinary journey, her initial inspirations and mentors, as well as tales of cookbook writing and food television. The keynote program culminates with four-time Canadian Olympic hockey player – three-time gold medalist — Becky Kellar, as she draws parallels between business and sport.
Life Lessons at Lunch
Some of the professions' most innovative thinkers will engage each day in the popular Life Lessons at Lunch sessions. Learn practical knowledge to make your business better, from professionals that have done it already, including: Jennifer Lemcke, Weed Man U.S.A.; Adrian Bartels, Cedar Springs Landscape Group; Janna Bradley, TBG Environmental; and Santo Gucciardi, International Landscaping. Attendees are encouraged to bring questions to the interactive discussions.
Owners Only Workshops
These two-hour workshops spearheaded by business experts Mark Bradley, Bill Hogg and Jacki Hart provide owners an intimate forum for improving efficiency and the proper tools to monitor business operations share experiences.
Those who attend just the trade show have access to the following demonstrations and learning opportunities taking place directly on the show floor:
Hardscape LIVE!
Delegates are in for a treat with the return of Hardscape LIVE! to the show floor, courtesy of Landscape Ontario's Hardscape Committee. Pat McCrindle and special guests will school the audience on the latest hardscape installation techniques with a live build each morning and afternoon over the three days of the trade show. McCrindle has the highest possible accreditation as an instructor for the Interlocking Concrete Pavement Institute (ICPI) and over 30 years of experience. A dynamic presenter with a no-nonsense approach, McCrindle consistently tops the speaker rating list for his demonstrations at Hardscape North America. Accredited professionals can also earn one ICPI continuing education credit per session attended.
MTO circle checks
Avoid costly fines, tickets and down time on your trucks and trailers by following a live road inspection demonstration on the show floor. Get exclusive access to MTO officers who can answer your questions and make recommendations to keep your vehicles and road equipment safe.
New Products Showcase
New products are one of the most popular reasons people attend Congress. Discover innovative new equipment, products, plants and technologies at the New Products Showcase area on the show floor.
Speaker's Corner
Don't dig yourself into a grave situation; learn about underground utility damage prevention from the Dig Safe alliance. Bring your questions and learn about your responsibilities and requirements under Ontario law.
Canada Blooms Campus
Come interact and see what horticulture program students are learning and witness their talent at a number of student gardens located on the show floor.
For complete information and to register online, visit the Congress 2017 website at
LOcongress.com
.