October 12, 2021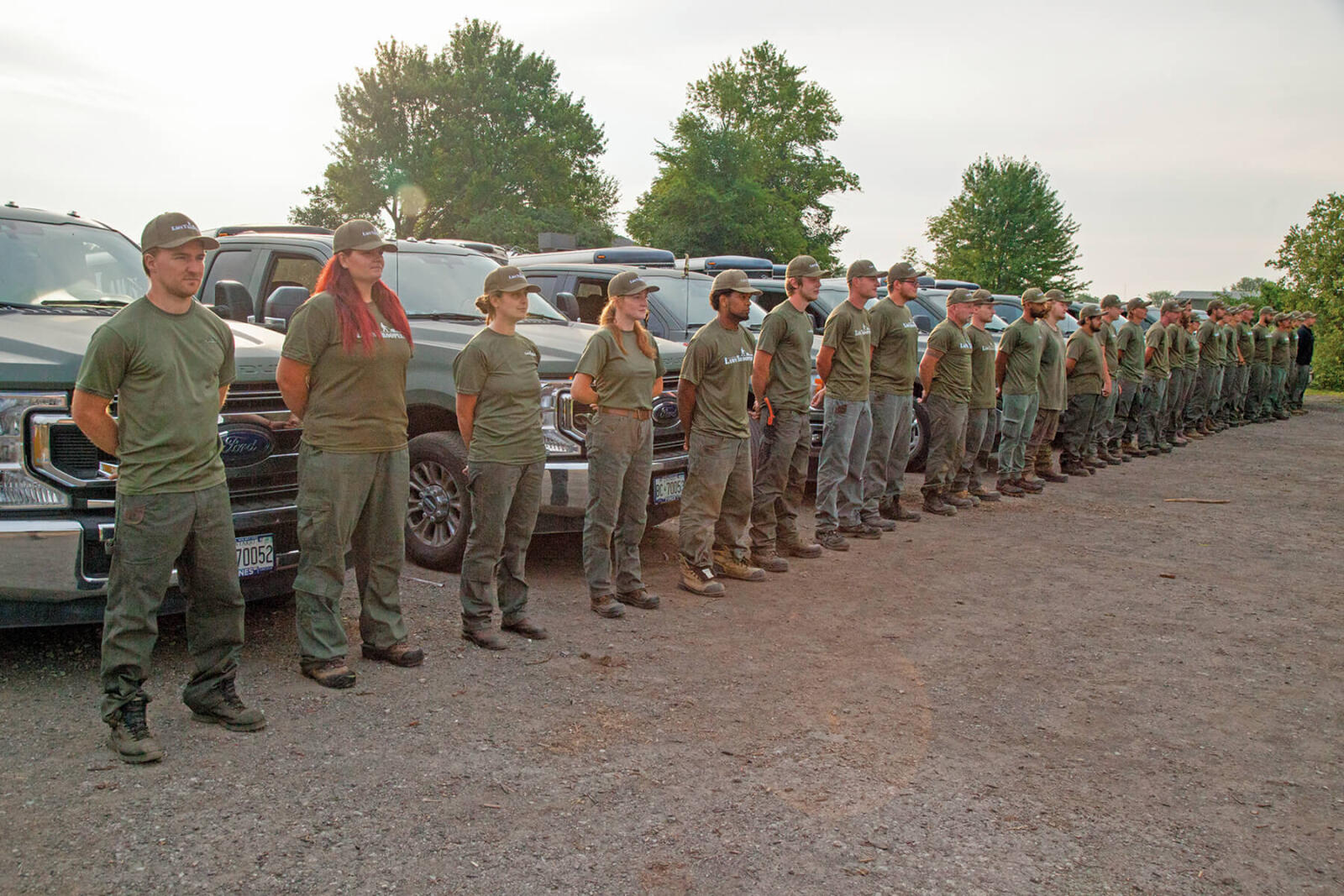 Lawn Troopers is GROWing its ranks
Lawn Troopers finds training success by enlisting team members in Landscape Ontario's GROW: Incumbent Worker Training Program
At the age of nine, Matt Hill, owner of Lawn Troopers, began working toward his dream of owning a successful lawn care company. As he grew, so too did his dreams and goals.
Today, Lawn Troopers is a full-service residential lawn care company serving Mississauga, Oakville, Milton, Georgetown, Vaughan, Caledon and Brampton.
Over the years, Hill developed his skills, his business and a dedicated team. In so doing, he imparted a strong culture of leadership throughout the company.
During the first year of Landscape Ontario's GROW: Incumbent Worker Training Program, Lawn Troopers manager Sherry Young nominated team member Jessie Leslie. After three years with the company, Leslie received a promotion to the role of supervisor.
In coordination with Young, GROW program staff customized a training plan for Leslie that enhanced her strengths and helped her fulfil her new role with confidence and competence.
"Developing strong leaders is a process that requires commitment and determination, and the GROW Incumbent Worker Training Program is a clear-cut way to fast-track key employees," Hill said.
Soon after the program began, Young reported a positive shift in Leslie's confidence. Armed with that increase in confidence, Leslie enthusiastically tackled new challenges, approaching her new role with vigour.
"The program was exceptionally well put together to make the most out of everyone's time," Leslie said. "The best takeaway from the program was the support from other participants, which made for a nice sense of community. It was amazing to learn with like-minded people from all sorts of different companies across the landscape industry."
Since graduating from the program, Leslie has continued to grow into her new role. She was even able to seize the opportunity to display her lawn care skills while working on a project featured in an episode of Holmes Family Rescue, starring Mike Holmes, on CTV.
After last year's success, Young said they are keen to nominate all of their forepersons for the GROW Incumbent Worker Training Program. What's more, after witnessing Leslie's success, team members are eager to participate.
"Our experience in the program is an example of what happens when you invest in your team. Jessie's success has paid dividends across our ranks as our staff knows that we are a company that values commitment and dedication and is willing to work with them to reach their full potential," Young said. "We hope to have all forepersons participate in future programs."
Do you have any employees who would benefit from free off season training this winter? Nominate them today!
The GROW Incumbent Worker Training Program provides professional development to current sector workers nominated for the program by their employer. All successful nominees receive foundational supervisory and advanced health and safety compliance training. GROW staff create individualized development plans with each participant in coordination with their employer. The program is delivered from September 2021 to February 2022. The training course is delivered over 10 weeks. If you have any questions, contact Lori Harding at
lharding@landscapeontario.com
.
The GROW program is free for everyone eligible to enter. For more information on the program, visit
growoutdoors.ca
.
The GROW Program is funded in part by the Government of Canada and the Government of Ontario.