September 5, 2023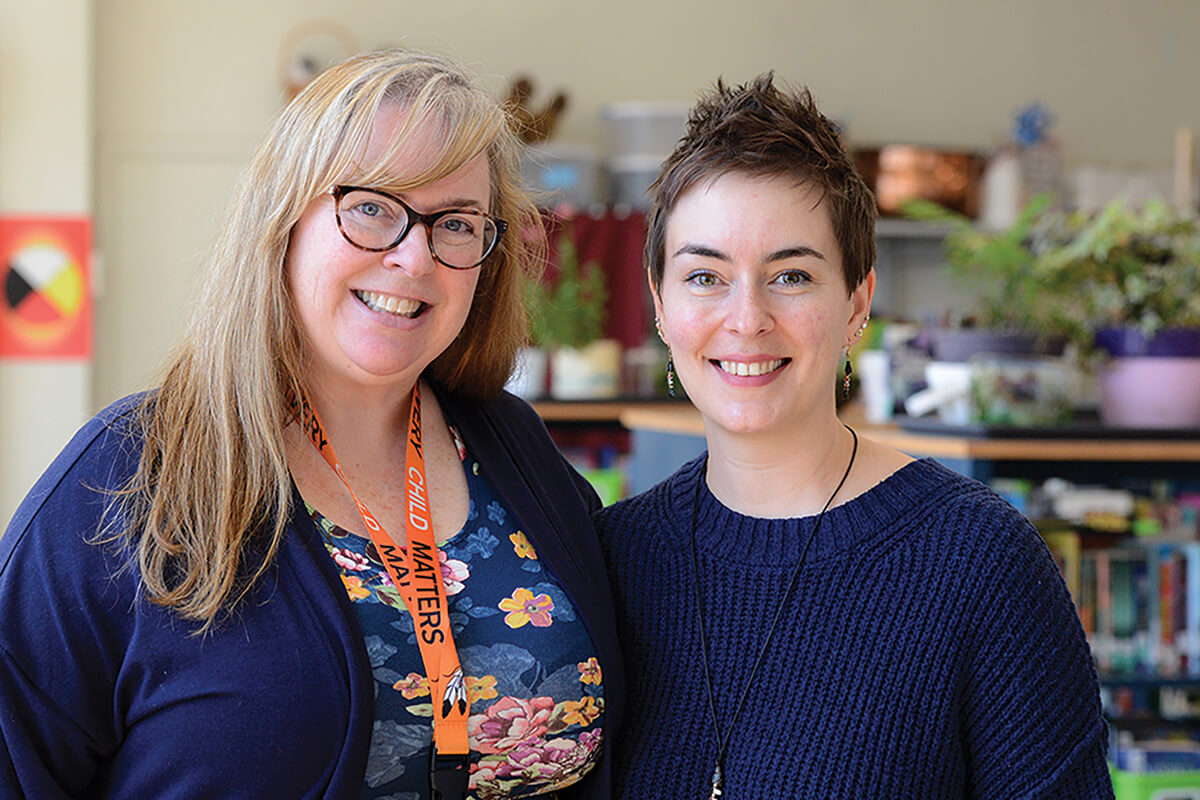 Landscaping has something for everyone... if you know about it
Interview adapted by Karina Sinclair
Heather Jerrard describes her early work journey as "flighty." Working in call centres, home renovation companies, and community theatre gave her a broad range of skills, but she couldn't find a job that felt like the right fit. When a friend encouraged her to go back to school to earn a diploma, Heather searched for programs within walking distance of her home and stumbled upon the Fanshawe College landscape design program. "I had actually never heard that term before until that moment," Heather said. "And so as soon as I saw that on the screen, it's been love ever since."
After graduating, Heather found joy while applying her diverse skill set for different local landscaping companies and joined Landscape Ontario's Peer to Peer Network on behalf of her employer. When pandemic-prompted layoffs forced Heather out of a job, she spiraled. "I hadn't really noticed how much I invested my self-worth with my job until I no longer had that job," Heather said. "I ended up reaching out to the Peer to Peer Network, which I'd still been attending as a member. And it was that network that really held me up. Between them and my husband, I'm forever in their debt."
One night, Heather had a vivid dream and woke up with a vision to introduce younger generations to the green trades sooner. Heather partnered with educator Dawn-Marie Deagle at the Thames Valley District School Board to develop and implement a classroom experience that engages students from grades one to eight in garden design. Heather and Dawn-Marie recently talked about their project and its inaugural success on an episode of the Landscape Ontario Podcast.
What prompted you to develop a program to engage elementary students in landscape and garden design?
I had a very vivid dream that I was walking down a school hallway and there was all this beautiful children's artwork all over the walls. In my dream, all these kids weren't just studying about different habitats or how to draw a flower. They were actually studying landscape architecture according to their grade.
And I woke up and I thought, "Somebody must be doing this. This has to be a thing." I started doing some research online, trying to find resources about teaching children how to design outdoor spaces. Not just how to grow a bean in a cup, but bigger.
As an educator, what do you think about Heather's vision to introduce students to the architectural elements of landscape design?
Dawn-Marie:
Any time I can get our students out in nature, it's a win. For our kids' mental health and well-being, we need to have programs like this that connect them back to the earth and tap into some of the skills that perhaps traditional school has been neglecting, because we need those skills to be present in our students. So when Heather contacted me, I was pretty eager to partner with her.
I'm also the guidance lead at our school. I'm very cognizant that our kids need to know about a variety of different career paths and landscape design isn't a profession that is often discussed. It really allowed students to shine when they were creating their gardens.
How did you decide what you were going to demonstrate with each grade?
Heather:
In the beginning, I was very excited to incorporate all aspects of the curriculum for each grade and that still is my long-term goal. For the books I'm writing, I'm focusing on the curriculum expectations by grade across all subjects, because landscape design ties in to all the subjects and quite easily.
Once I realized just how big of an undertaking that is and after many conversations with Dawn-Marie looking at the curriculum, we really focused on art and language. But then there's also the social skills and the personal story summary. It all ties in with their own identity so that was kind of where we focused. We asked the students who might you see in a landscape and what are they doing? We talked about arbors and pergolas and patios and driveways and even treasure! Just having them explore their imagination.
Dawn-Marie:
Many of our students live in apartments, and initially, many of them thought, "I can't have a garden." And Heather was really good at reiterating to each of the groups, "No, you can have a container garden, even in your apartment. You don't need land to grow things." And so that really challenged some of the misconceptions of what a garden is for our students.
It seems like exposure to a program like this might inspire a whole new generation to consider working in the green trades.
Dawn-Marie:
It's wonderful that we're becoming more well versed in the different options that our students can follow. This was a great opportunity because there were kids who were like, "I didn't know that I could do this for a living." What a powerful gift. Yes, we teach curriculum-specific expectations, but ultimately, I want our students to know how to learn and what their options are.
Heather:
Exactly. If you are a math guy or girl, or if you are in marketing or advertising, or if you're science and chemistry, or if you like hands-on work or if you like languages, if you like presenting — if we could just let everyone know there is something in landscaping for everyone.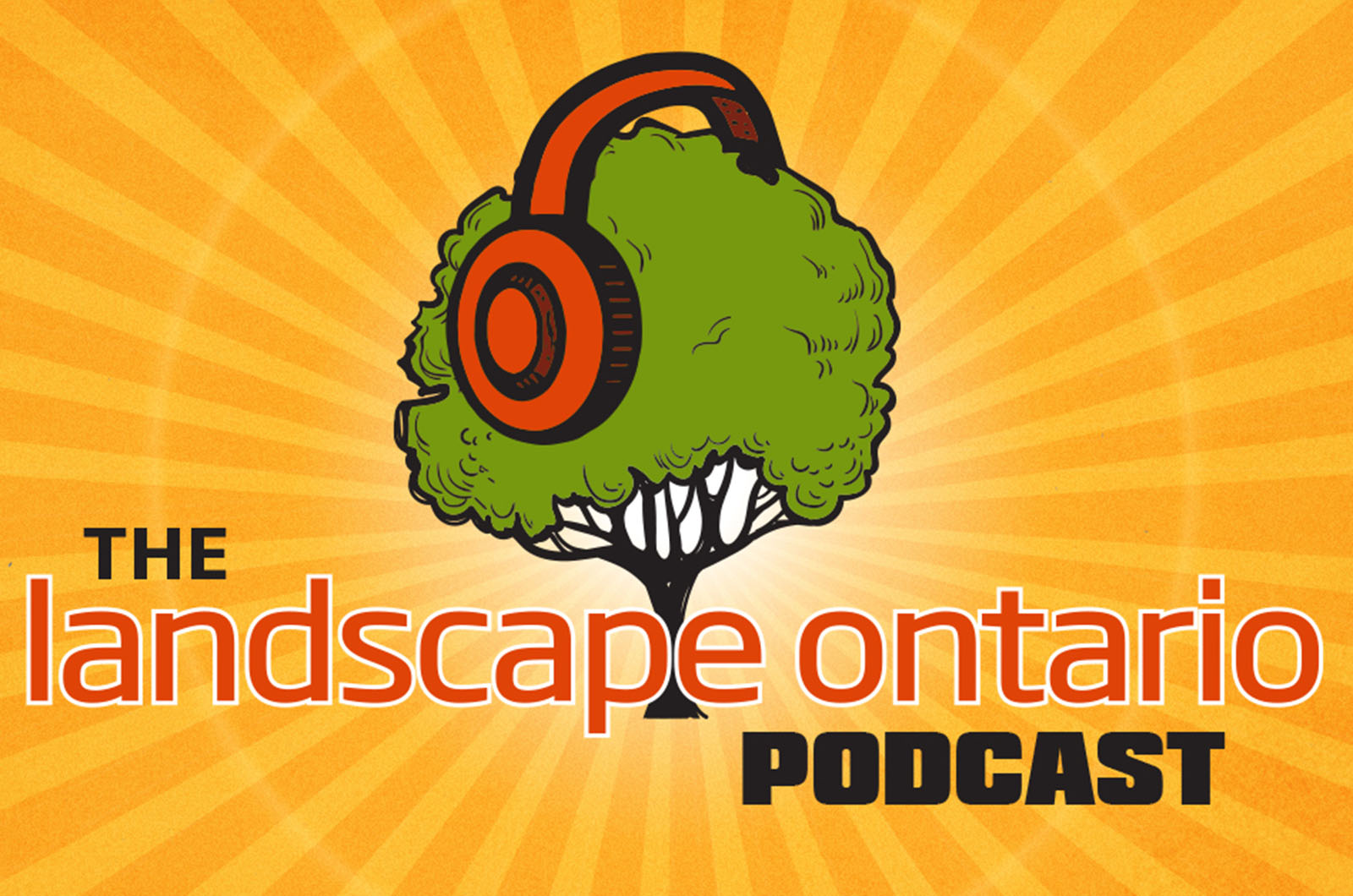 This interview was adapted from an episode of the Landscape Ontario Podcast. To listen to the podcast, visit landscapeontario.com/podcast, or search for it on your favourite podcast app.