November 15, 2019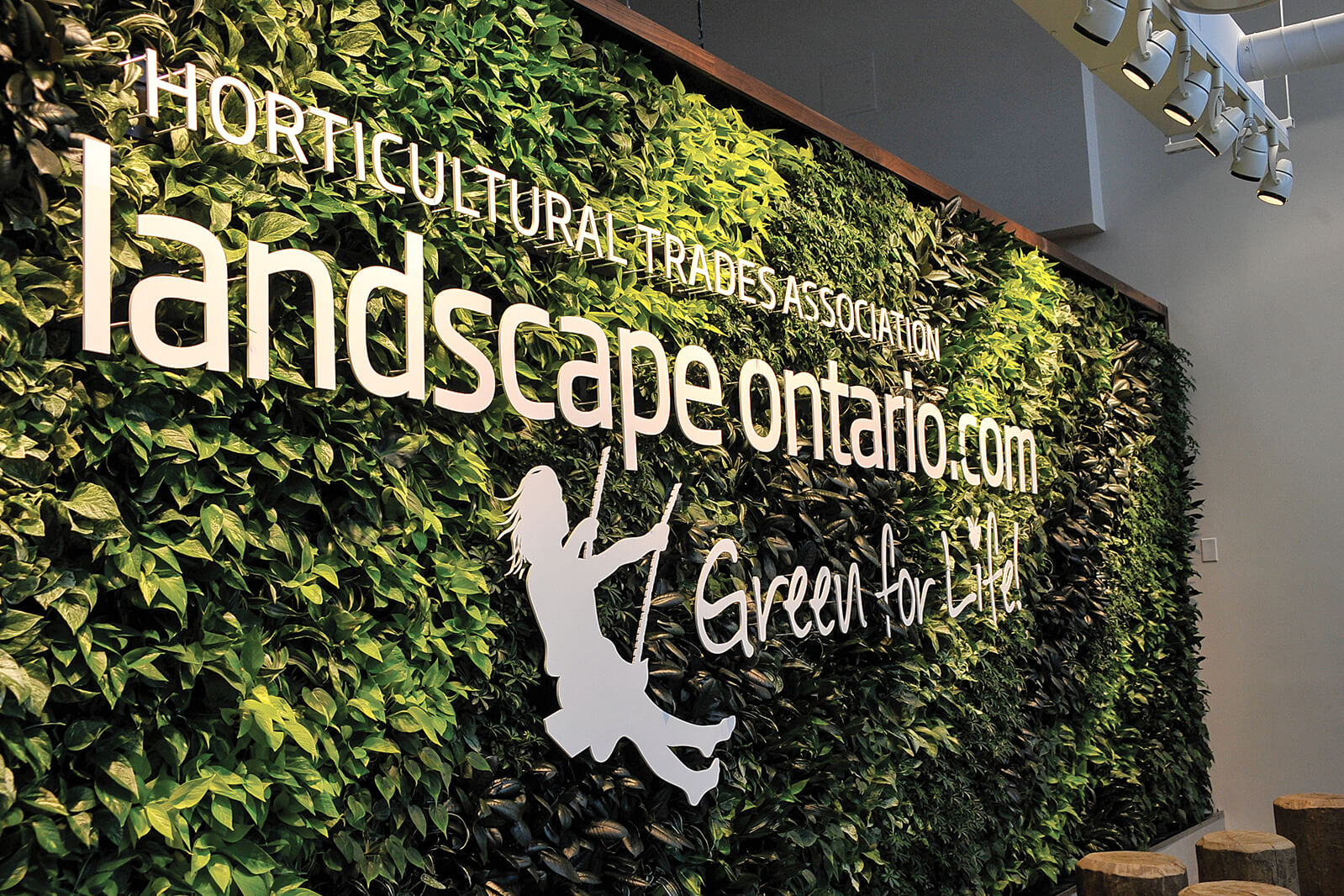 Landscape Ontario officially reopens in Milton
The brand new doors of the Landscape Ontario office and training facility were opened up to members, partners, suppliers and industry professionals for an open house on Oct. 23. The celebration provided many with their first look of the recently completed, $5 million renovation project.
"It really is a fantastic building," said Lindsay Drake Nightingale, LO's second vice-president. "What a place to do networking and education. It just makes you feel like you belong." Drake Nightingale later welcomed the over 200 staff and guests who gathered in the new meeting room for some official opening speeches.
First up was association president, Warren Patterson, who said all members should be very proud of the new facility as it is a better reflection of the work done by the association and its members. "I am certain [this new facility] will elevate the profession to make Landscape Ontario the hub for professional career development," Patterson said. He also recognized the vision of past leaders of the association, the hard work of the Building Committee, and thanked staff for their patience before, during and after the process.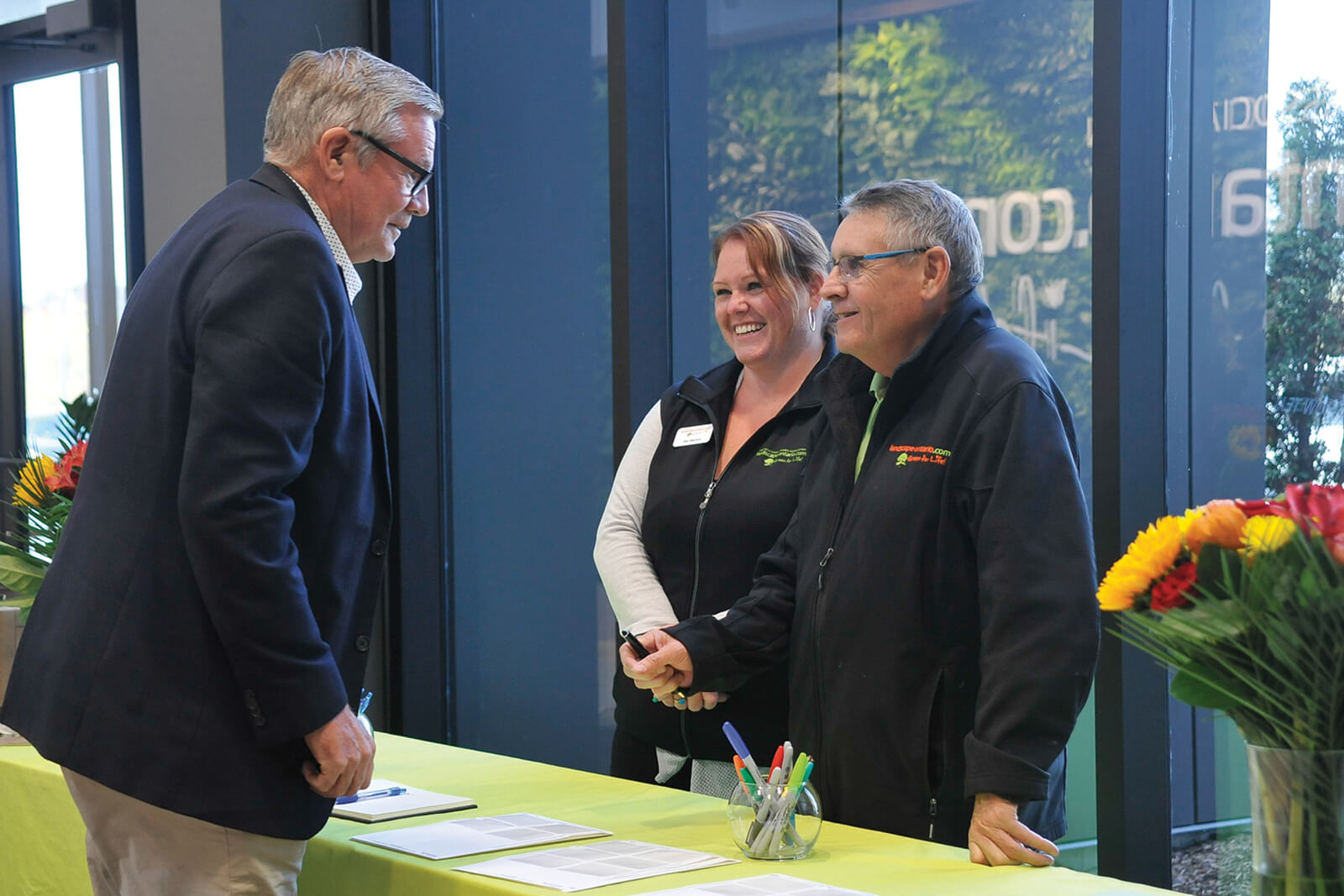 Gerald Boot checks in with LO's Keri MacIvor and Denis Flanagan.
---
Gerald Boot, first vice-president of the Canadian Nursery Landscape Association (CNLA) board, spoke on behalf of CNLA president, Phil Paxton. CNLA is an equity partner in the new facility and Boot thanked the LO board for their willingness to make the partnership a reality. "I believe that having CNLA and Landscape Ontario in this facility working together is going to advance the landscape nursery industry for years to come," Boot said.
LO executive director, Tony DiGiovanni recalled the first meeting 29 years ago, when the past presidents of the association were charged with envisioning a future home office. DiGiovanni says it has been amazing to see that collective vision become a reality. "People will come here to aim higher, become better, reflect their profession well, and inspire the next generation," he said.
Karl Stensson, LO Building Chair, gave a brief history of the LO office — from a small rental office in a strip mall in Agincourt, to a larger rental office, to a condo on Matheson Road in Mississauga, to the current site in Milton.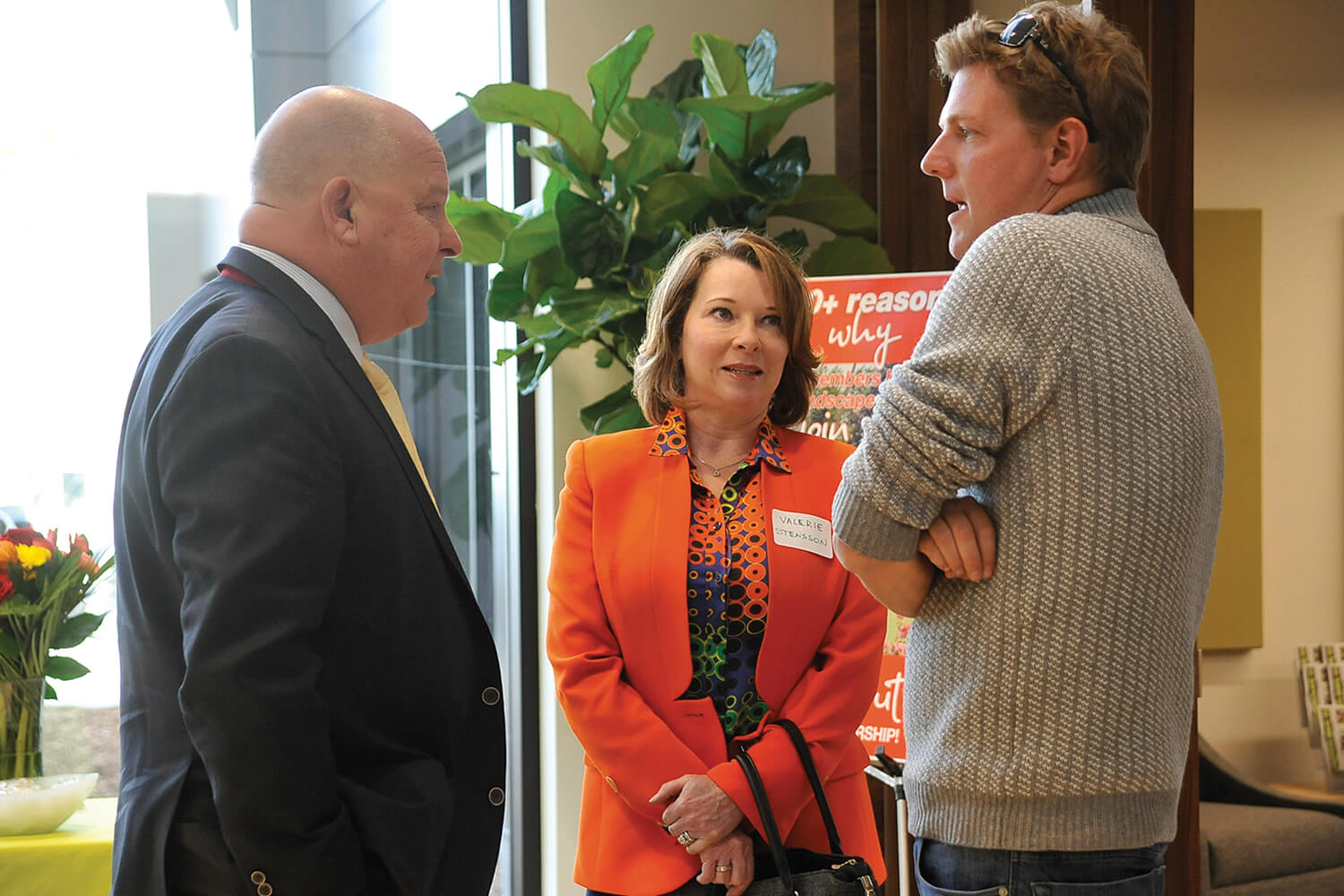 Karl and Valerie Stensson chat with Michael Van Dongen (right).
---
"I'm extremely proud of our association accomplishments," Stensson said, and thanked both LO and CNLA staff for their patience in waiting about 13 years for their wish list of office improvements to finally become a reality. Stensson also thanked the Building Committee members for their hard work and due diligence, and the LO board for their support and willingness to "do the job right." Stensson also mentioned the project came in at only six per cent over budget — something nearly unheard of in the construction industry today.
Halton Hills Mayor, Rick Bonnette, brought greetings from the Town and highlighted the vital role the profession plays in regards to lot level storm water management, water efficiency and sustainability.
An official ribbon cutting then took place, with resounding applause from the audience. Guests were then free to tour the facility, network and visit the food stations.
Association treasurer, Ed Hansen from Ottawa, Ont., commented, "Today, we're in a world-class, professional building, and honestly, as a member you walk in and you feel how you should, being in this profession. Everything is so bright, and well thought-out. We have meeting rooms, educational facilities — it really suits our industry."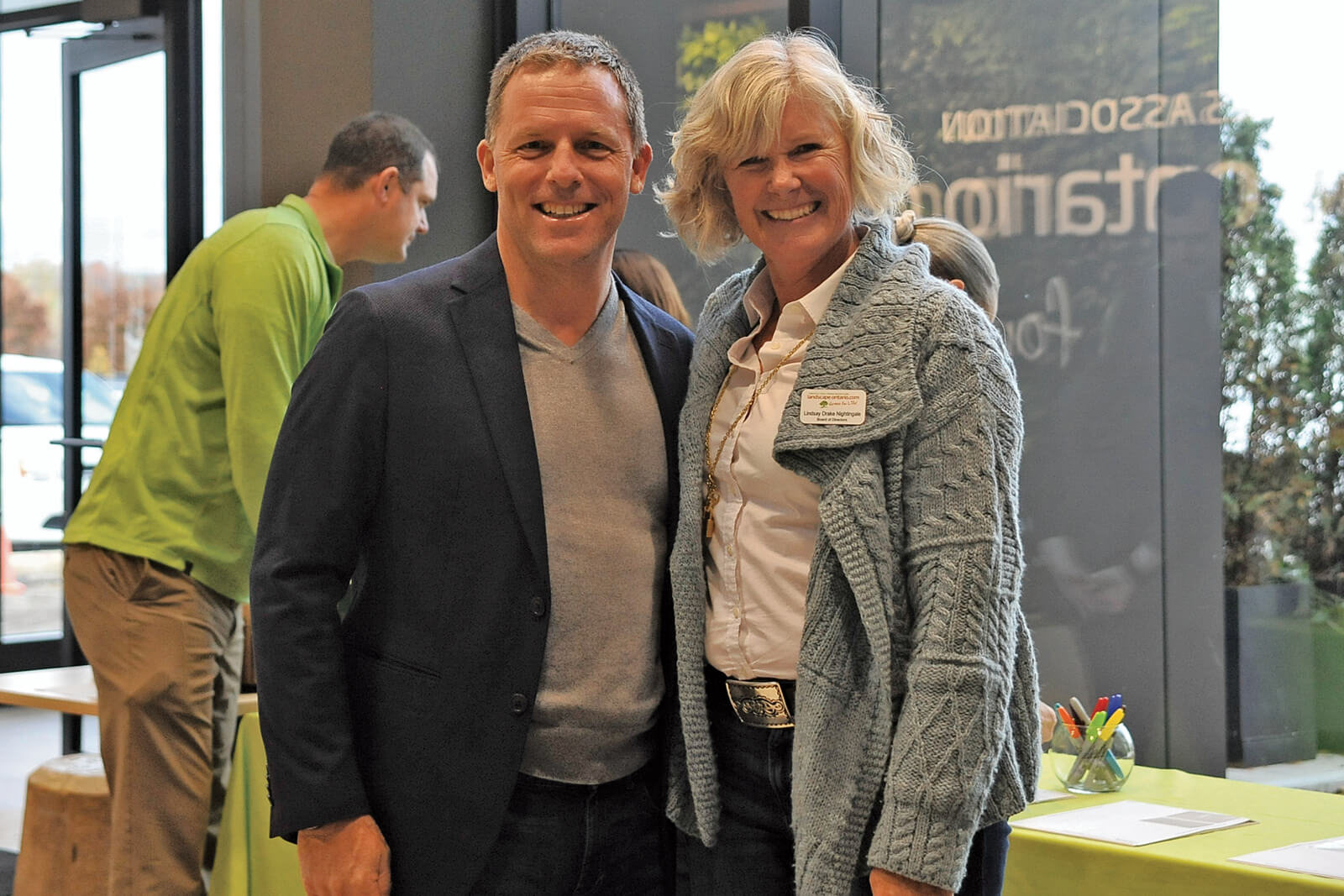 Scott Bryk and Lindsay Drake Nightingale.
---
Upper Canada Chapter rep and Show Committee Chair, Terry Childs, said, "Having this building shows the profession off, and it gives us the ability to provide all sorts of things for our members. We can have a lot more in-house meetings, the lighting group is having their symposium here next February. It really has risen to the standards of where Landscape Ontario should be."
LO past president, Paul Brydges, shared his reaction: "The grand opening today is the end of a long, long road of reinvigoration and reinvestment back into the association. So many members have put time and effort into [the process]. This new building really brings together the CNLA family and the LO family even closer to [enabling the organizations to work together on their] aligned missions of improving horticulture and the profession for the next 50 years."
Landscape Ontario's Building Committee has already held a couple of meetings to discuss plans for the exterior renovation of the property, which were also on display at the open house.
---
Bonus content:
View a video of the LO building's history as well as before and after images of the recent renovation project.