October 12, 2021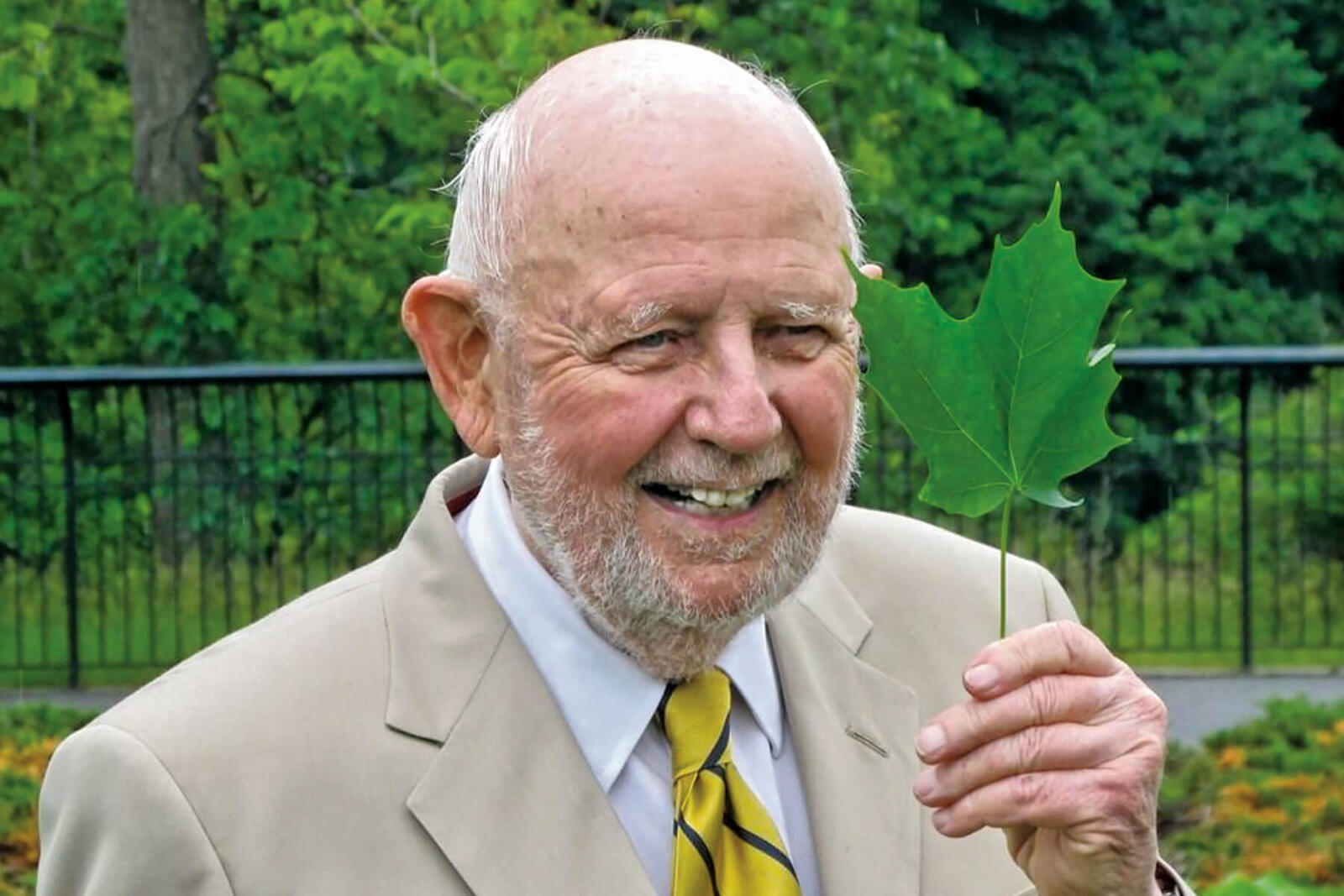 Ken Jewett honoured with lifetime achievement award
The Canadian Museum of Nature has honoured Ken Jewett, founder of Maples Leaves Forever (MLF), with its 2021 Lifetime Achievement Award.
As part of the museum's Nature Inspiration Awards, the lifetime achievement honour recognizes leadership through innovative projects that connect Canadians with the natural world.
"These awards are taking place at a time when the pandemic is reminding us how much we need a responsible connection to nature for our health and well-being," said Meg Beckel, president and CEO of the
Canadian Museum of Nature
and chair/ex-officio member of the awards selection jury.
For the last two decades, Jewett, a resident of Mulmur, Ont., has dedicated his life and personal finances to the planting of native maple trees across Canada. Through MLF, Jewett has provided more than $2.5 million to individuals and groups for planting initiatives and to promote environmental education on the importance of native Canadian maple trees.
Jewett created
MLF
in 2002, after noticing the sugar maples that line rural Ontario roads and farm laneways were in decline. These trees were originally provided by a historic government incentive program to prevent erosion along farmland.
Under Jewett's leadership, MLF created a Thank You Rebate program for rural landowners to help plant native maples. Today, MLF has planted about 130,000 native maples throughout Ontario in partnership with 22 nurseries and several municipalities.
These trees represent more than 2,000 km of maple-lined roadways and laneways.
"The maple tree, the maple leaf, maple syrup, it's part of our whole Canadian heritage," Jewett said. "I saw native maple trees disappearing and being replaced by cultivars and invasive species. I've made a pledge to try and stop this, and to help farmers and landowners plant native maples along their roadsides and laneways."