November 15, 2015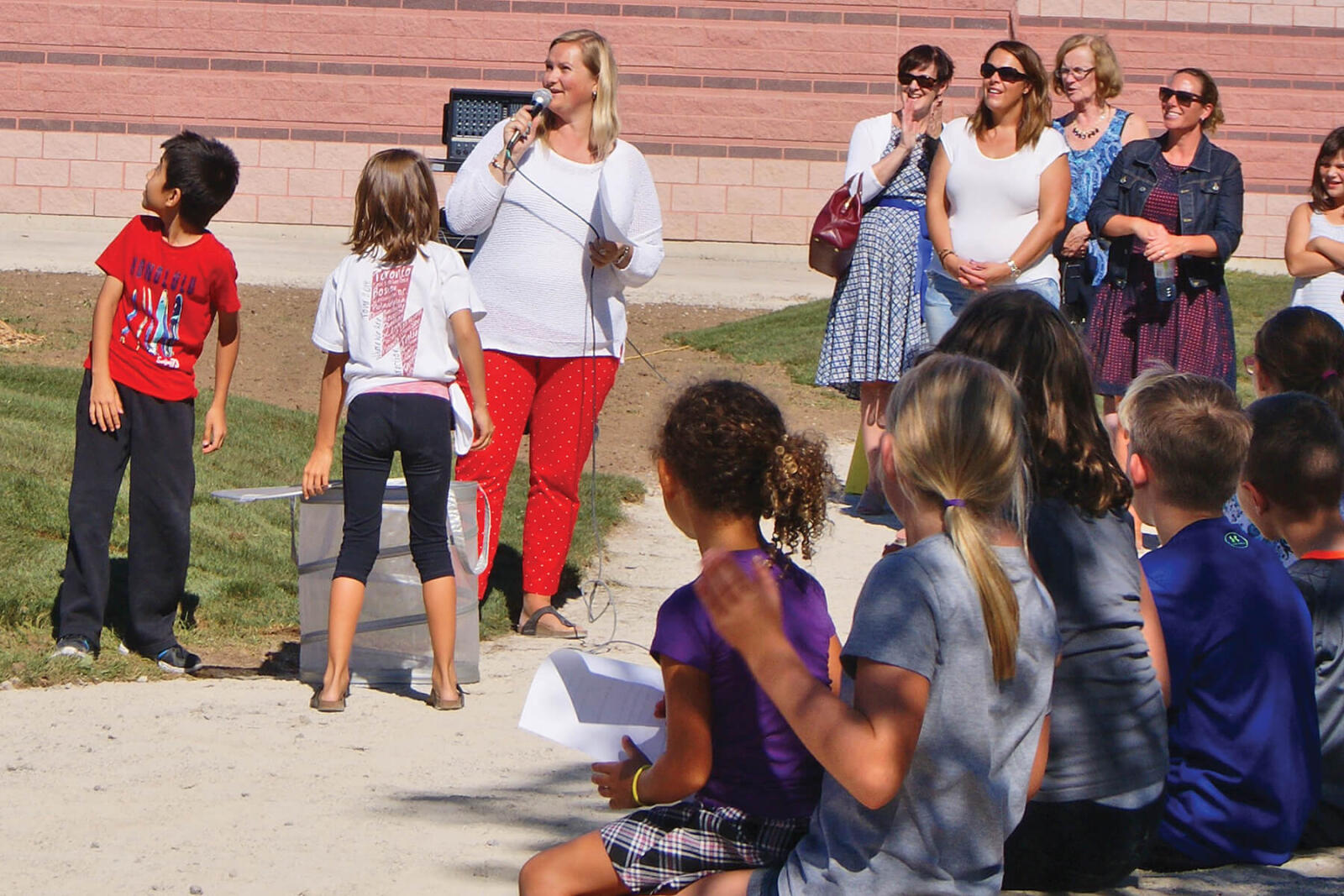 Denis Flanagan CLD
LO Manager of Membership and Public Relations

Once again I was amazed at two projects that our chapters completed last month. Both were school greening of outdoor classrooms, which fits perfectly with our association's goal of encouraging children to become more interactive with nature.
Speaking of nature, the wonderful LO volunteers, who make these projects a success, remind me of butterflies. They seem to appear like magic, work silently and diligently at their tasks in the garden, while spectators look on in awe. When the work is done, the humble heroes fade into the green background.
These tireless and unselfish efforts have inspired me to set three specific Chapter goals for your team in Milton for 2016.
Like some species of butterflies, there is a danger that some volunteers will become extinct (through volunteer burnout). We need to get more members involved with these projects, and to increase promotion of the projects on behalf of the chapters, and then follow up as needed.
Administration work can bog any project down. Your valuable time should be spent doing what you do best: creating beautiful spaces.
These fantastic community projects still need to get more recognition in the local media; we will assign more staff time and resources to get the recognition that you definitely deserve.
The following is a brief overview of the two projects I mentioned. A complete account and recognition of volunteers and suppliers appears elsewhere in this issue, and will be covered on our website.
Toronto Chapter's James Robinson Public School, Markham
This integrated project was the result of a school-driven dedicated staff and parent committee that spent many months fundraising, applying for grants and working in conjunction with the school board to design York Region's first fully-integrated accessible playground/learning centre.
Our Toronto Chapter became involved in the project about a year ago, by helping to consult and reaching out to suppliers for donations. The on-site work was completed over several days during September, with Ryan Heath CLP and Richard Hawkins acting as project coordinators.
The opening ceremony was held on Sept. 30. Markham mayor Frank Scarpitti, along with several councilors and York Regional School Board officials attended the ribbon cutting ceremony.
Definitely the highlight of the day was the parade of children in wheelchairs through the playground, along with their teachers and parents giving thanks, smiles and high-fives to the volunteers.
Waterloo Chapter's Sir Isaac Brock Public School project
This was the 13th outdoor classroom that the Waterloo Chapter has completed in that region. What an amazing feat.
Each project has showcased the high quality of work by our members, and this one followed suit. The dedication of volunteers was again outstanding.
The Sir Isaac Brock Public School project in Guelph consisted of a crushed limestone pathway leading to a circle of armour stones that formed an outdoor classroom. In the middle of the classroom was a large engraved LO Green for Life rock. The area was completed with sodded berms and several mature trees to provide the area with shade.
The opening ceremony was timed to coincide with National Tree Planting Day on Sept. 23. Local school board officials and staff gave thanks to the LO volunteers. Again, the delighted look on the faces of 400 children, as they sat in their new garden, seemed to be the best reward for the Chapter's hard work.
An added bonus came from the school's science lab, when a chrysalis that morning decided to transform into a monarch butterfly that was released into the garden during the ceremony. It's a great inspiration for the future and an article.
---
Denis Flanagan can be reached at
dflanagan@landscapeontario.com
or at 905-875-1805, ext. 2303.