November 6, 2018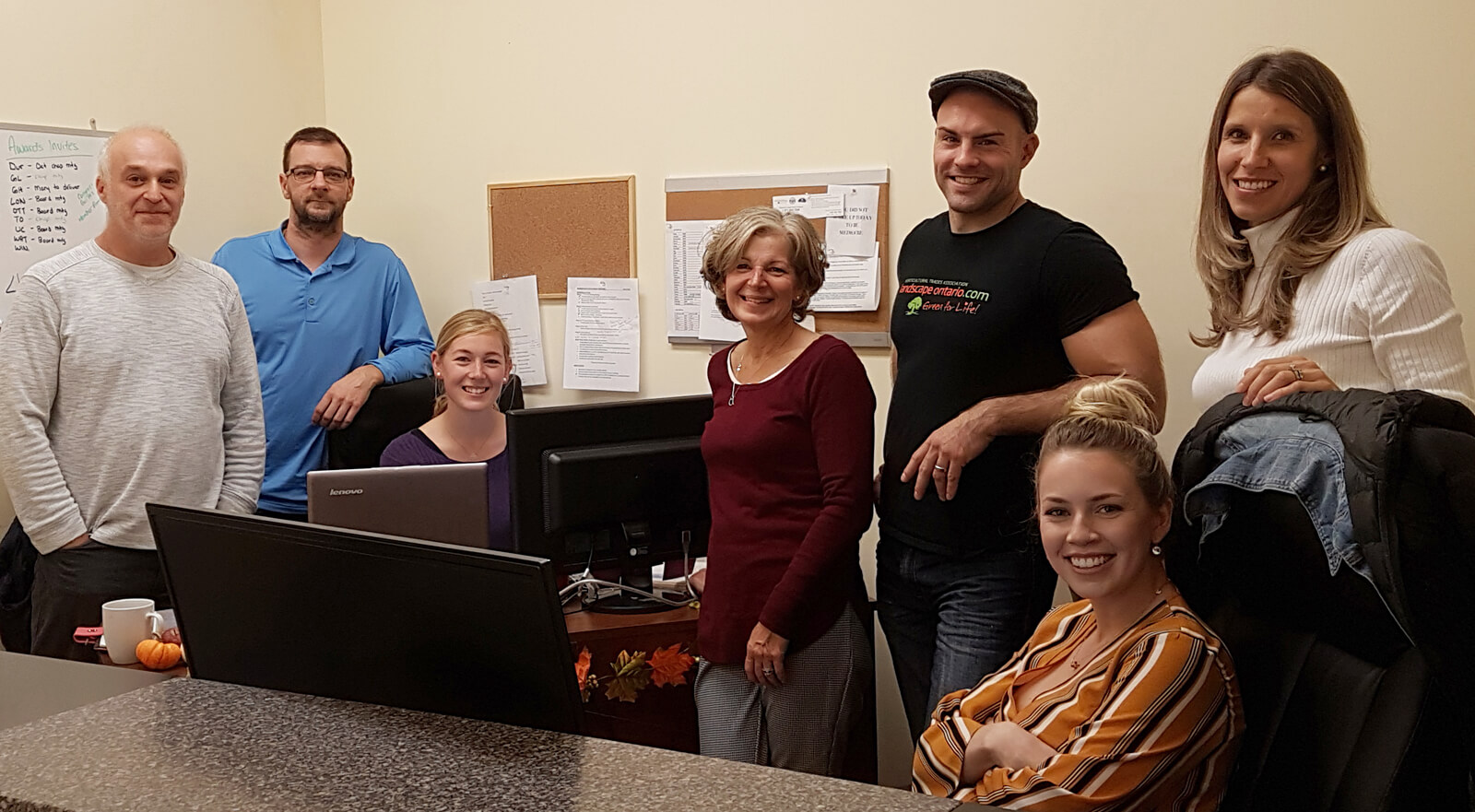 By Denis Flanagan CLD
LO Manager of Membership and Public Relations

Even though it can get a little crowded (and noisy) some days in Landscape Ontario's temporary offices in downtown Milton, Ont., members can rest assured it is business as usual as we eagerly await the completion of renovations to our home office building over at 7856 Fifth Line South.
Even during one of our busiest months, your trade show department is in full-swing, making preparations for Congress (less than two months away), and your membership department has survived a last minute, possibly record number of entries for this year's Awards of Excellence program. Judging of the entries has already begun, and so far, the contenders this year are a great representation of the outstanding quality of work being carried out by LO members across the province.
On the financial side of things, the membership team has been busy sending out dues invoices, processing payments, taking payments by phone and sending out reminders to busy members to pay their dues. Final notices were sent by mail (before any postal strike), followed by a recorded phone call in late October. All business owners know from experience that keeping revenues up-to-date and continually crunching numbers is an essential part of business success.
Your association's year end falls on August 31, so not only has LO's controller, Joe Sabatino, been busy with dues invoicing, payments and balancing the books, he also spent a lot of time last month with the auditors who come in each year to verify the association's year end financial statements (those will be included next month with LO's 2018 Annual Report).
Joe appears on the far left in the photo above. He truly does an amazing job managing the finances of your association — and with professionalism as well. To Joe's right is Robert Ellidge, LO magazine, enews and website editor. The reason Robert is leaning on the back of the chair is because he had his very own "crunch time" during a recent hockey tournament, and fractured his ankle. Myscha Stafford, your Membership Services Coordinator is sitting in the chair looking angelic. Myscha actually showed her tough side when she took over the role of awards coordinator and demanded there be no exceptions to the awards entry deadline — and it worked! Speaking of deadlines, next are Kim Burton, Art Director and Mike Wasilewski, Multimedia Designer, the talented duo who are responsible for creating and producing all the amazing artwork for our publications, print materials and electronic communications. Next on the right is Angela Lindsay, Communications Coordinator, who maintains our member database and supports our sales team. And finally, Meghan Greaves, Membership Assistant, is seated in the forefront, exactly for that reason. Meghan is the first person members speak to when they phone the LO office and is in charge of new member applications and renewals. She is an integral part of supporting all departments of Landscape Ontario.
Your education and human resources department is busy finalizing LO's displays for Canada Blooms and administering our annual Professional Development Seminar series that kicked off earlier this month.
In addition, we continue to support and strengthen relationships with several other organizations and educational institutions, by attending meetings, sitting on various committees, advisory boards, etc. Most importantly, we will be holding several planning sessions this winter to make sure we are providing support and value to our members. As always, we welcome any feedback, suggestions or ideas.
Denis Flanagan can be reached at
dflanagan@landscapeontario.com
or at 905-875-1805, ext. 2303.