October 15, 2008
Insurance market conditions changing
By Darren Rodrigues
Sinclair-Cockburn Financial Group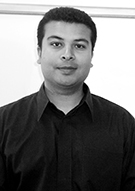 There are several signs that point to a hardening change in insurance market conditions for landscapers and contractors. Financial results in the Canadian property and casualty insurance industry are generally worsening. These numbers are being reflected in decreased availability of insurance and higher rates for most buyers.
For a firm to remain unaffected, it needs to be vigilant about the insurance protection it purchases. At Sinclair-Cockburn Financial Group, we have seen cut-rate competitors move into this line of business in the past, offer unrealistic premium discounts and underestimate the long-term impact of claims. They also tend to under-reserve claims in this volatile class of business. Once losses accumulate, these same carriers frequently exit the market – leaving clients high and dry.
We know, because these same landscaping clients left high and dry often come to us for solutions. The competition continues with other insurance brokers tempting clients with premium decreases, while not fully representing their potential clients adequately to the insurance markets.
The HortProtect program, offered through Sinclair-Cockburn and the CNLA, takes a different approach to this market. First, we have demonstrated a long-term commitment to this line of business. Sinclair-Cockburn, through HortProtect, has specialized in the landscape trades since 1979. As a broker, we work closely with our underwriter, Lombard Canada, and your trade association to offer the best rates and the broadest coverage terms possible.
Our experience allows us to understand coverage needs and develop the most comprehensive insurance solutions for our landscaping clients. Currently, the program offers tailor-made additional coverage not found in regular policies. For example, the HortProtect program will introduce some timely new initiatives to broaden insurance protection for clients:
All clients are given a direct contact number to seek legal advice from a lawyer in the event of a claims situation, or to discuss contract issues.
We have developed a single occurrence deductible for both auto and property. Previously, there were two separate deductibles. Now, for example, if a truck is stolen with tools and equipment in it, or a truck is stolen with a snow plough, spreader or cutter attached, there will be one single deductible per claim.
We have also developed business interruption coverage for snow vehicles. When a client loses use of vehicles and has no means of clearing snow, our insurance allows you to rent equipment, hire a subcontractor, or get paid for loss of contract.
These coverage enhancements, combined with our many others, provide peace of mind protection for HortProtect clients. It pays to read the fine print in your policy and to know the types of losses for which you are fully covered. We track loss patterns in the landscaping sector, where individual claims can take months or even years to emerge. These claims can also take months or years to settle. We price our insurance products accordingly for this eventuality.
We also work with our clients to minimize exposures, monitor loss trends and foster prudent risk management strategies. The HortProtect program has demonstrated its leadership by holding regular loss control seminars for members of the landscape trade. Our goal is the same as yours: to keep losses to a minimum and ensure a stable market for the future.
In fact, now is not the time for landscapers to abandon important and hard-earned risk management practices. The emphasis moving forward must be on loss reduction through such measures as protection of vehicle equipment (i.e. Boomerang anti-theft systems), proper contracts, diligent maintenance records, employee training and safety and appropriate security procedures.
For brokers and clients, as our competitive cycle comes to a close, the market today may still offer opportunities to shop around. But be an informed buyer, instead of making a rash decision. Your choice of an insurance carrier is just as important in good conditions, as it was in a challenging harder market.
Here are some things to look for:
Stability of carrier – How long has an insurer underwritten the landscape trades?
Experience of broker – How much experience does your primary link to insurers have? Length of time and size of brokerage will also affect their negotiations with carriers.
Underwriting philosophy – What is the level of specialization in this line of business? Is this one of many lines of business for a general carrier?
Coverage terms and conditions – Read the fine print. Exactly how much coverage are you buying for your premium? Are there certain underwriting restrictions in your insurance policy?
Claims handling approach – Does the company take a hands-on approach to claims management, or are claims outsourced to third parties?
Loss prevention and risk management expertise – Does the company offer loss control seminars, bulletins or regular updates on claims trends?
We encourage our clients to look beyond price. While clearly important, premiums represent just one part of the equation in a comprehensive insurance solution.
The HortProtect program prides itself on being a proven, stable market of choice for landscape contractors – in both good times and bad. Our track record of client service, knowledgeable advice, stability and professional claims handling speaks for itself. We strongly support your association as a Preferred Supplier. As clients seek to secure or renew coverage in this changing insurance landscape, we hope you will speak with us first for your insurance needs.
---
Darren Rodrigues can be reached at (416) 494-9883, ext. 361 or
Darren.rodrigues@scfg.ca
.