November 15, 2012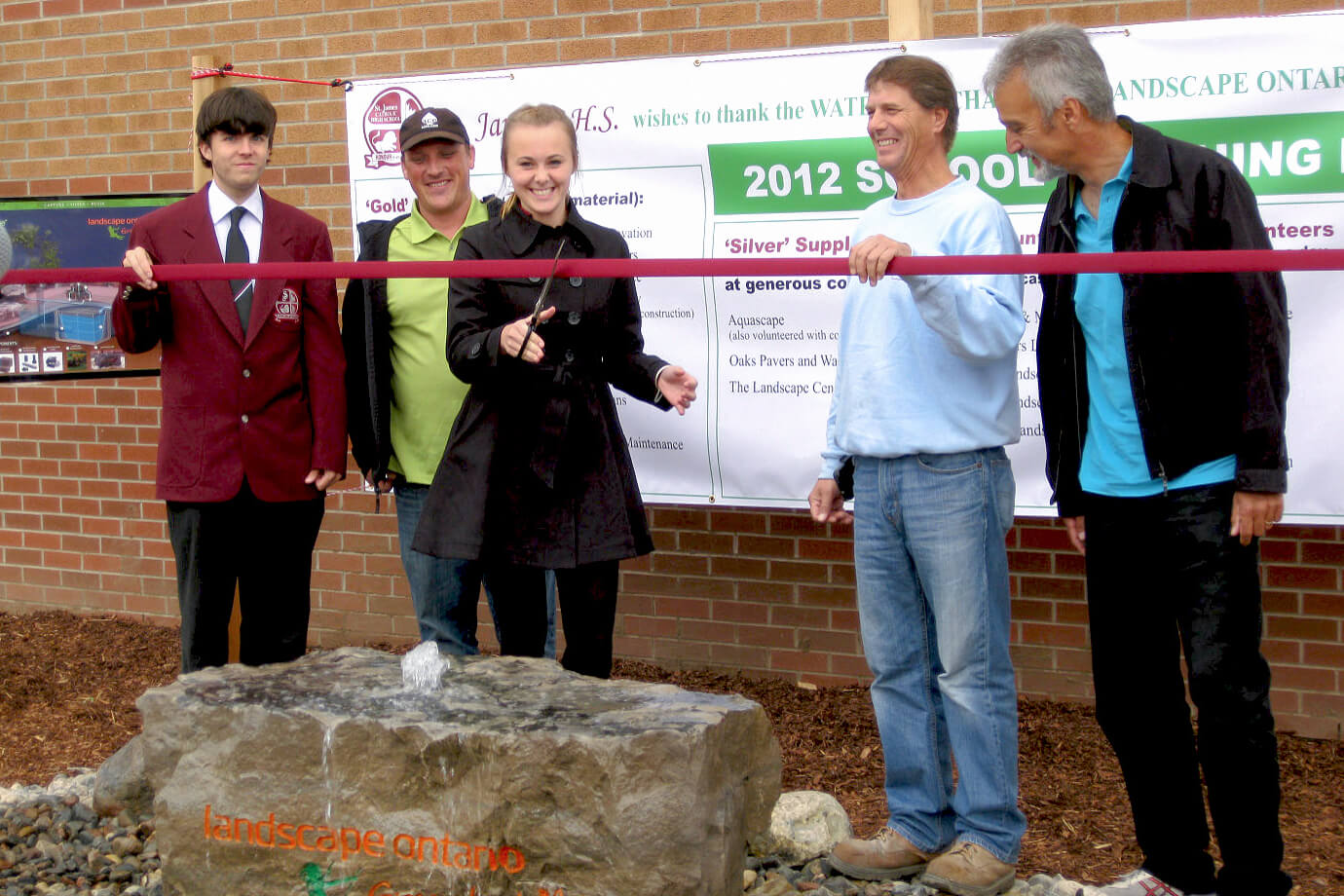 Tony DiGiovanni CHT
LO Executive Director
At the risk of repetition, I just want to shout out again that Landscape Ontario members, friends and staff are inspirational and amazing.
I am proud and thankful to work for and with you. The goodwill generated by the passion and contribution-ethic of our membership is like a good virus that spreads, infects and influences others to do the same.
A few recent example
On National Tree Day (
see story on page 9
), Margaret and Ivan Stinson organized a tree planting at the Village by the Arboretum in Guelph. Please see
http://bit.ly/PMlr5v
for a great video of the event.
Margaret and Ivan are retired, but have more energy that most of us. They are perennial supporters of LO and Communities in Bloom activities. They are great role models. Their generosity and energy shone through in the organization of this event.
Waterloo Chapters members made us all look good
On the same day, I had the opportunity to participate in the Waterloo Chapter outdoor classroom dedication. The Chapter has been greening schools for many years. This year was special.
The project began when the Chapter sent out a request for proposal to local schools in Waterloo, Kitchener and Guelph. Many schools responded, with St. James Catholic High School in Guelph declared the winner by members of the Chapter. The dedication ceremony was spectacular. The students talked about the importance of the project and the excitement generated by the process and end result.
Stonewurx
Later that night I attended the opening of Stonewurx International Dry Stone Walling Festival (
see story on page 7
). Congratulations to Paul Brydges, Tim Kraemer and Dean McLellan for organizing an incredible festival that benefited the trade and consumer. They are keeping alive the craftsmanship of a centuries' old art form.
The world's best stonewalling experts were on hand to build a stone stable. Here is the video where they raised the roof
http://bit.ly/XKhPRt
.
They also organized a tree planting to commemorate National Tree Day.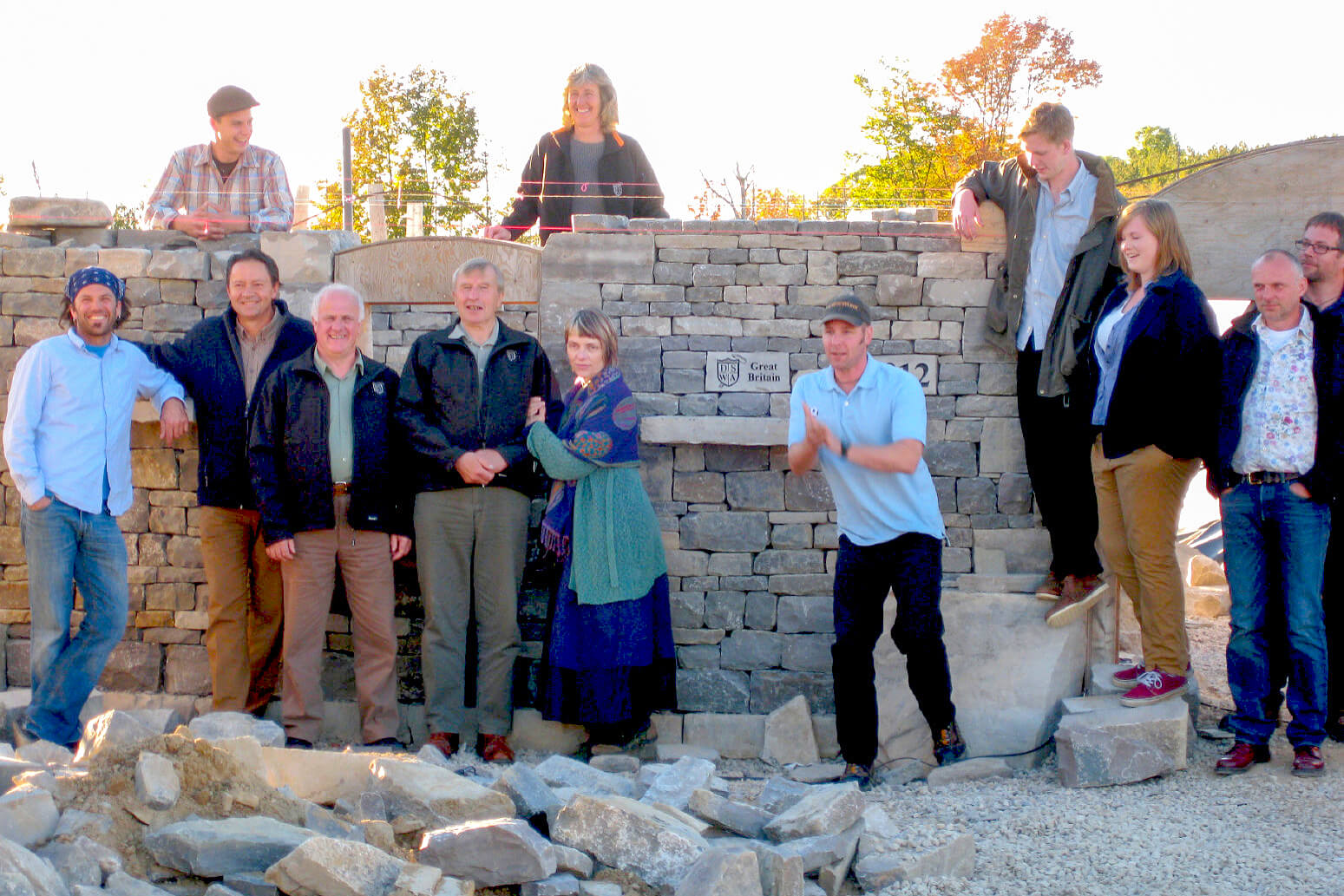 The world's best Master Craftsmen shared their skills and promoted the ancient craft of dry stone masonry.
---
Later that month, London Chapter members planted another 200 trees on Veteran's Memorial Parkway (
see story on page 10
). The Chapter has taken on this huge project to landscape and maintain the parkway. Congratulations to Grant Harrison and Michael Martins for their vision.
For the good of the whole
Another initiative that clearly shows the co-operative values of our membership revealed itself at the last board meeting. The formula for distributing Chapter budgets was reviewed. Each Chapter's budget was increased, except for Toronto, who willingly accepted a decrease so that others could improve their resources.
Here are some more examples of the caring nature of Landscape Ontario members.
Mark Cullen brought together many diverse but related groups under the banner of Trees for Life. This alliance of leading organizations wants to double the tree canopy in urban areas.
Mark asked if Landscape Ontario members would be willing to plant 80 trees at Archbishop Romero High School in Toronto to help launch the Trees for Life group. The response to the request was phenomenal, but not surprising. LO members shine.
At a recent Chapter meeting, one of the members asked me if I knew of anyone who could offer some business coaching. A number of suggestions were made. It was easy to make a connection with another member who was more than willing to help
At Garden Expo in October, I happened to be speaking with a member who told me she finally realized the huge benefit of the LO community, when she was forced to take a break from work to tend to an ailing parent. Two other members covered her. She would have never made the connection, had it not been for Landscape Ontario and the community spirit we enjoy.
A proud history
A final example of the generosity of the membership also happened at Expo. Karl Stensson handed me a copy of Sheridan Nurseries' recent-released anniversary book,
One Hundred Years of People, Plans and Plants
. Sheridan was one of the members that cared enough about their industry and community to help start Landscape Ontario and the Canadian Nursery Landscape Association.
Our Landscape Ontario community will continue to grow, prosper and inspire others, as long as we keep infecting each other with care and goodwill.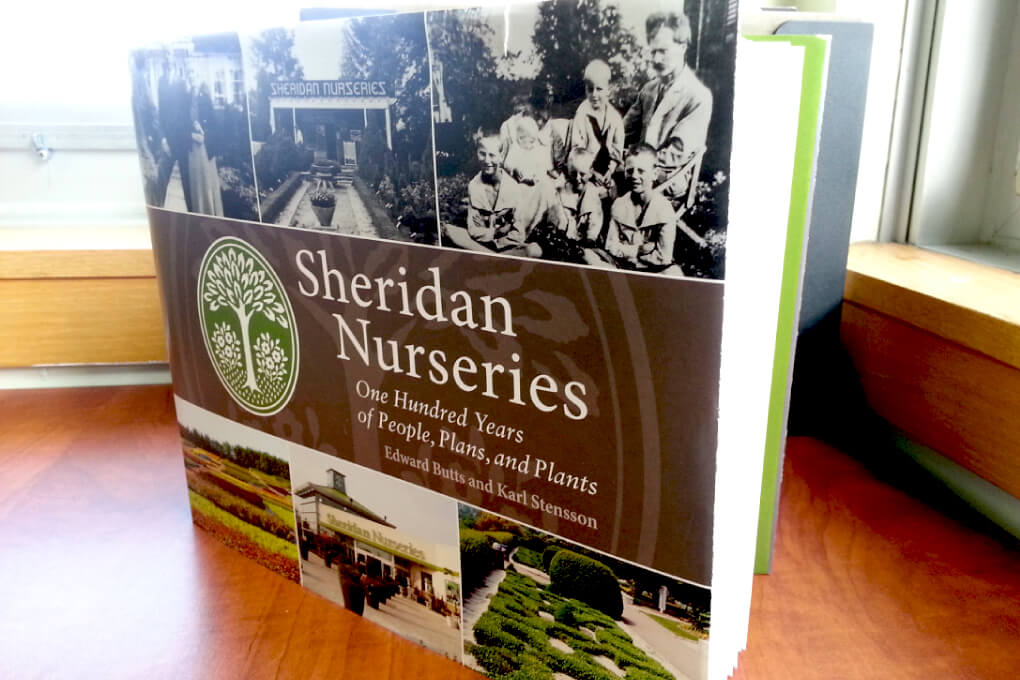 Documenting 100 years of success.
---
Tony DiGiovanni may be reached at
tonydigiovanni@landscapeontario.com
.